The Interventional Cardiology Trail: A Fellow's Journey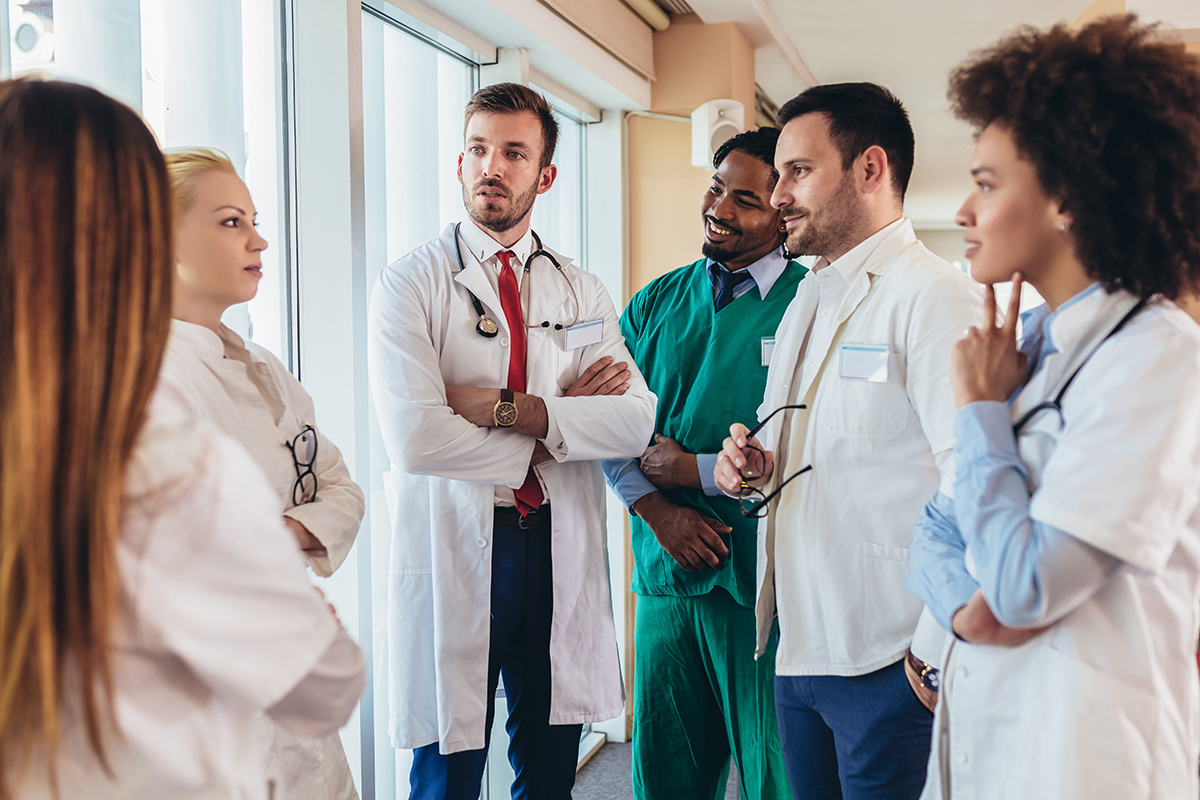 Each year, thousands of residents in the U.S. apply to fellowship programs through the Electronic Residency Application Service (ERAS), a centralized online application service. Programs then invite selected applicants for interviews.
Once the interview season is over, "rank order lists" are submitted by applicants and programs to the National Resident Matching Program (NRMP), also known as the Match. Match Day, the day when applicants are informed by NRMP where their training will take them next, is impatiently awaited.
Most subspecialty fellowship programs participate in the Match. The cardiovascular disease fellowship and its subspecialties of adult congenital heart disease, advanced heart failure and transplant cardiology, and clinical cardiac electrophysiology are currently part of this process.
However, interventional cardiology is not. Moreover, in contrast to the applicants of other cardiac subspecialties who apply in the beginning of their third year of general cardiology training, interventional cardiology counterparts apply during the first half of their second year, having completed just one year of cardiology training thus far.
Interventional cardiology is regarded as a very competitive subspecialty; hundreds of qualified applicants may apply for one to two positions in an average program. While some programs have preselected candidates and are not open for applications, others select applicants from a pool of internal and external candidates.
Interventional cardiology applicants tend to apply broadly via ERAS due to the competitive nature of the process, and not unexpectedly, fees go up with each application.
Furthermore, interventional cardiology interview season can be financially and emotionally draining from the extensive travel. This process generally starts in December and can extend to April.
The wide duration range and short-notice interview invitations make it difficult for applicants to plan ahead, especially with their already busy cardiology fellowship training.
In many instances, applicants would need to ask their co-fellows for assistance with their duties knowing they will owe days of coverage to those who graciously agree to carry their duties while away.
As they interview, some candidates might be offered a position early in the process and readily accept it. Others may find themselves in a situation summed up by the proverb, "a bird in the hand is worth two in the bush," meaning they might have an upcoming interview at a preferred program, but they are reluctant to decline the current offer for risk of not receiving any offers later.
Programs provide a limited amount of time, which can be 24 or 48 hours, for candidates to accept or decline the offer.
On the other hand, programs are pressured to conduct interviews earlier in the season, as those who interview later are limited by a smaller pool of applicants. If a candidate accepts an offer, they would have to cancel any upcoming interviews and travel arrangements previously made.
Unlike other advanced cardiology fellowships, interventional cardiology remains separate from the Match. It is controversial whether the current selection process is fairer without the Match.
However, being as competitive as it is, not being part of the Match can make the interventional cardiology application process more mentally, physically and financially taxing for candidates. In addition, having a long open recruitment period can be challenging for training programs, as well.
The interventional cardiology application process is an important issue that needs improvement to make it more efficient and enhance the experience for future interventional cardiologists.
This article was authored by Issa Kutkut, MD, Fellow in Training (FIT) at New York Presbyterian Brooklyn Methodist Hospital in Brooklyn, NY, and future interventional cardiology fellow at Virginia Commonwealth University in Richmond, VA. Follow Dr. Kutkut on Twitter: @ikutkutMD.