A Fellow's Journey Into Global Cardiology
As a Fellow in Training (FIT) pursuing a career as a global cardiologist, I am acutely aware of the unique perspectives that FITs can provide in the conversation on global cardiovascular health and disease management.
What does global health, and by extension, global cardiology, mean to me? This seemingly simple question reminded me of the impactful words of the Past President of the World Heart Federation Karen Sliwa, MD, PhD, FACC: "Global Health is placing a priority on health equity for all people" (see figure).This resonates with me, having witnessed some of the consequences of a significantly fragmented health care system throughout my upbringing and the individual and societal impacts that can have. The reality is that geographical and socioeconomic barriers continue to influence cardiovascular morbidity and mortality, often due to limited access to diagnostic and therapeutic interventions and specialist care.
Systemic health care inequities are exacerbated by disparities in social, economic and cultural determinants of health. Some countries, such as in Sub-Saharan Africa, face greater difficulty delivering specialist health care due to structural and socioeconomic challenges, including regional limitations in the health care workforce. In Sub-Saharan Africa, there are only an estimated 2,000 cardiologists and 22 cardiothoracic facilities, despite a population of approximately 1.3 billion people. Moreover, geographic barriers limit access to specialist cardiovascular services, further widening disparities in accessing equitable health care.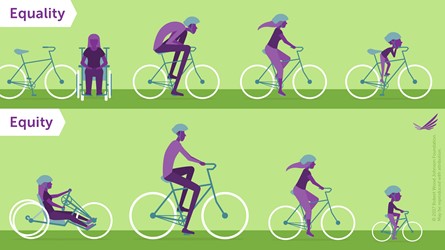 Figure 1: Prioritizing health equity. (Source: Robert Wood Johnson Foundation)
In my pursuit to better understand and address determinants of cardiovascular health care globally, I will be embarking on a Fogarty Global Health Fellowship and wanted to share a few reflections on this journey:
Be authentic.
Your voice, your perspective and your passions matter. Share your story. Own your narrative and know your "why." These will fuel your passion when the path isn't clear.
Navigate your own journey.
Don't be afraid to create a novel path within your institution or community.
Embrace perspective and flexibility.
Our paths rarely follow in a straight line – prepare for the long game. A career in global cardiology is indeed a marathon, not a sprint.
Mentorship, communication and international collaboration are integral.
COVID-19 has modified the perspective and approach to global health research. Travel limitations have inspired collaboration and engagement through virtual platforms to enable continuation of initiatives and projects.
Be intentional about creating sustainable collaborative models of health care.
Network locally and embed yourself in the community. Building trust as a global health physician-scientist is imperative, as is getting to know the priorities and needs of the community you intend to serve and collaborating with local stakeholders.
Seek global health-related funding and training opportunities.
For burgeoning global cardiologists in training, I would endorse the Fogarty Global Health Program for Fellows and Scholars as a noteworthy platform to pursue a global health career. This fellowship provides an unparalleled opportunity to embark in global health training through a supportive program with structured mentoring and research initiatives.
As I continue on this journey, I am very optimistic about what the future holds for global health. There is growing momentum as international partnerships are expanding to reinforce the commitment to advancing cardiovascular care in globally. Flagship associations in Sub-Saharan Africa, including Pan African Society of Cardiology, World Heart Federation, Madaktari Africa and Partners in Health, are pioneers of reform by addressing regional cardiovascular policy, systems of care, research, advocacy and education. The ACC encourages a global cardiovascular perspective through inclusion of International Chapters and members.
As a final note, I recall a memorable African proverb: "If you want to go fast, go alone. If you want to go far, go together." We have an opportunity to champion health equity for all and together, there's no limit to what we can achieve!
This article was authored by Njambi Mathenge, MD, MPH.