How Medical Podcasts Can Amplify Your Career
How can medical podcasts influence our careers? To understand the ways in which physicians can leverage and influence the medical podcast space, I spoke with four phenomenal podcast creators: Ankur Kalra, MBBS, FACC, of Parallax, Moyez Jiwa, MD, of The Health Design Podcast, Amit Goyal, MD, and Dan Ambinder, MD, of CardioNerds, and Rabih Geha, MD, and Reza Manesh, MD, of CP Solvers.
1. Channel diverse professional inspirations
Parallax:

Kalra's podcast began as audio articles for a medical journal he was editing. "I wanted to discuss topics relevant to our professional lives including mentorship, feedback, burnout, navigating opportunities and racism among others. I felt there was not really a forum talking about these issues."

The Health Design Podcast

:

Jiwa wished to highlight the theme of patient-physician relationships through his medical journal, and created the podcast as "a way to reach more people with these concepts."

CP Solvers:

Geha and Manesh aimed to fill "a massive vacuum in clinical reasoning that is accessible" by showcasing the process of clinical diagnosis.

CardioNerds

: Ambinder and Goyal wanted to contribute to the world of asynchronous medical education and to find a way for trainees to develop professionally through "the intangibles: networking, learning, and teaching."
2. Democratize both knowledge and wisdom
The Health Design Podcast

:

Jiwa states podcasts make learning easy. "The best way to learn something new and keep up is on podcasts and social media, even while driving to work or taking a run in the park. Listening allows you to learn, inspires you and helps to fill gaps in knowledge."

CP Solvers:

Geha and Manesh sought to improve the skill of learners to navigate through complex cases by democratizing clinical knowledge. "We do this by bringing the best lecturers from national conversations to listeners everywhere, at all levels. The future of medical education is podcasts."

CardioNerds

: Learning clinical cardiology from colleagues was a podcast highlight for Ambinder, who said, "the only thing I did to prepare for boards was listen to podcasts and discussions led by my peers." Goyal described CardioNerds' journal club as a new dimension of knowledge, reaching out to "new people, whose main focus is not medical education but is in fact science."

Parallax:

As opposed to emphasizing medical knowledge alone, Kalra's podcast shares wisdom for a successful career through a range of topics that instead focus upon insights and peer-to-peer career advice that might not be found elsewhere. "I don't think there is any other medium where we can have these conversations, it is important and relevant."
3. Foster professional development through community, networking and synergy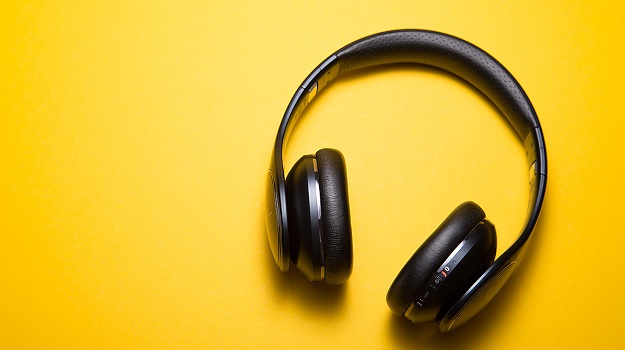 The Health Design Podcast

:

For Jiwa, the human element of connecting through podcasting merged naturally with his career as a family physician. "It's hearing people's stories and getting to know them as people, which comes easily when you're trained as a family doctor. I utilized skills from medical school."

CP Solvers:

Geha and Manesh's careers were transformed by creating their team and the joy they found through medical podcasting. "Meeting Rabih and working on this together…it was true interdependent synergy. My advice to readers is to find your academic soulmate. Find a like-minded individual with a pure soul," said Manesh. "CP Solvers allowed us to join together and find joy in what we do," said Geha.

Parallax:

For Kalra, networking through the podcast has expanded his expectations of his own career in academic medicine, such that he can focus on his passions. "I have interviewed many incredible people; getting to know these stories has really broadened my horizon. I realized you can be in any setting, but you can still do relevant meaningful clinic work. For me, the podcast has crystallized my drive to build my career around my passion."

CardioNerds

: Ambinder and Goyal designed the CardioNerds Academy specifically to foster professional development and networking. Content creators in the CardioNerds Academy are trainees and faculty who lead case discussions and journal clubs while interacting with national leaders in cardiology. In developing the podcast, each individual within the CardioNerds team receives unique recognition for their passion and talent. "Personal and professional development is primary," said Goyal. "It's a privilege for the podcast to receive our team's commitment and dedication" said Ambinder. Furthermore, by partnering directly with professional societies and fellowship programs, CardioNerds connects individuals with mutual interests and facilitates a national conversation.
4. Use your passion to overcome practical challenges
CardioNerds

: "It takes a lot to get your podcast off the ground, yet it can become energizing and life-changing," says Goyal. "We are working on this in our spare time, so bringing smart people into our platform and letting them create what they care about is the way to grow," says Ambinder.

The Health Design Podcast

:

"The challenging thing about a podcast is that it's time consuming; you have to be tenacious. It can be very rewarding. But you must know why you're doing it."

CP Solvers:

"Rabih and I went from not knowing anything about the podcast industry to now. Part of our success has been our authenticity and our lack of drive for self-promotion; it comes from such a pure place," said Manesh. "Stick to this formula – ask yourself 'why'. My 'why' ends with 'I love it'," said Geha.

Parallax:

"None of these passion projects can be done with compromising your clinical career but if it truly drives your passion, it will not burn you out. It will light you up," said Kalra.
Opportunities for physicians and medical trainees to engage in career development through medical podcasts are boundless. Podcasting can create new avenues for physicians to express their creative passions, share medical knowledge and career advice, facilitate networking, develop a professional identity and a sense of community while celebrating medicine. Let the wisdom from our four rockstar podcasting teams inspire you to find your niche, develop your brand and connect your voice to the world of medical podcasting!
Have you listened to ACC's podcasts?
Check out Eagle's Eye View for weekly commentary from ACC.org Editor-in-Chief Kim Eagle, MD, MACC, on the hottest CV topics; listen to Practice Made Perfect for conversational expert interviews on non-clinical competencies, skills and best practices for clinicians; and tune into the JACC podcast with Editor-in-Chief Valentin Fuster, MD, PhD, MACC, for weekly issue summaries and key article highlights. Check out the entire collection of ACC podcasts.
ACC Members, discuss
this on Member Hub.
This article was authored by Pranoti Hiremath, MD, a general cardiology FIT at Johns Hopkins Medicine. Twitter: @pranohiremath