Conversations With Cardiologists: Srihari S. Naidu, MD, FACC
Srihari S. Naidu, MD, FACC, is a professor of medicine at the New York Medical College in Valhalla, NY. He serves as System Director of the Cardiac Catheterization Labs at Westchester Medical Center Health Network. Naidu is a pioneer in the minimally invasive alternative to open heart surgery known as alcohol septal ablation. He is founder and past chair of the Emerging Leader Mentorship Program (ELM) for the Society for Cardiovascular Angiography and Interventions (SCAI). In 2019, he chaired the writing group on a new global definition of cardiogenic shock that has become the standard across the world and chaired the update to the definition published earlier this year. Naidu has over 175 original manuscripts, book chapters and review articles. He is currently president of the New York ACC Chapter and SCAI trustee.
Tell us about your interventional cardiology story.
My journey has been somewhat unique. I grew up with immigrant parents who taught me through seeing how they work and how they treat people. I really had a lot of fun growing up. At some point, I got more serious about my potential and what I could do more for myself and society in general. I realized the field moves through certain people putting ideas together and moving them forward. I also realized anybody can do that but not everyone has the drive, and the desire to see things through. I credit my parents for giving me that drive and the realization that even one person can make a big difference no matter where they come from. I have focused on hypertrophic cardiomyopathy and cardiogenic shock.
It's crucial to try to get along with people. You can't make a difference and be influential in the world if you can't get along with people and have fun. Of course, it's essential to know that not everybody will like you. But, nonetheless, it's crucial to try to understand everyone so you can align visions. Ultimately, I've recognized that to be influential in your career one must have faith in themself, take risks, and make the best situation of everything you have in front of you. Creativity of thought and an ability to shift gears are important.
What is your advice for the general cardiology fellows interested in IC?
If you're passionate about the technical aspects of interventional cardiology, you should do it. It's a wonderfully gratifying and creative field, and you make amazing patient relationships.
Think forward 20 years though and make sure you want a life full of on-calls and waking up at 3 a.m. Remember, your career is everything when you're young; family and free time are everything when you're older.
Do you have tips to prepare for the IC match?
I tell my fellows, if you get an offer from a good program early on, take it. It's a challenging process because fellows are often offered spots by programs that are more efficient at interviewing. Fellows tend to put a lot of weight into which program they go to, but the truth is all programs are by definition good enough to make you an IC. Your potential and career trajectory don't necessarily link to the program you go to. Most of your success is your own abilities, and nobody asks you where you went to fellowship 10 years out.
How should fellows already matched into IC prepare for their upcoming IC training?
You have a whole year and a half leading up to your IC fellowship. Fellows should immerse themselves in the literature and know the pivotal trials that framed the practice. You need to know the names of the trials, outcomes, and main critiques.
Fellows should focus on basic technical skills of diagnostic coronary angiography, i.e., how to isolate lesions, manipulate the table, etc. In addition to coronary arteries engagement. Do as many cases as possible as you learn from every case.
Certainly, mastering access - radial and femoral. The field has moved from femoral to radial access. But I fear that most technically challenging procedures require excellent femoral skills. Also, sometimes ultrasound takes too long in emergency settings, so it's essential to get good at access using landmarks and feel.
Focus on your own stamina. If I had to rank everything, that's number one. It's a challenging year, and the last thing you want to do is come into the fellowship showing that you don't have the energy, which will translate into not having the passion.
Do you have advice for Early Career interventionalists?
My advice is to have fun. You should enjoy going to work. Make sure you don't sacrifice your personal life, though. You should have time for all the things that are important to you. If you are interested in an academic career, say yes to all the academic opportunities in the first five years. Mentors are always looking for good mentees. Try to get into a circle of multiple different mentors. Even if you're not interested in an academic career, take some risks early on, start making a name for yourself locally and regionally, and build your brand.
I would encourage all to join SCAI, get involved in committees, and see if they can make a difference. I found it very rewarding to become involved with professional societies. They support changes, including financial reimbursement, to reduce burnout, improve clinician wellness, and promote education and innovation.
Finally, you have to keep on learning and training in new skills, other than the ones you acquired during training, or you become more and more obsolete. The people who do well in IC tend to adopt new techniques and technology.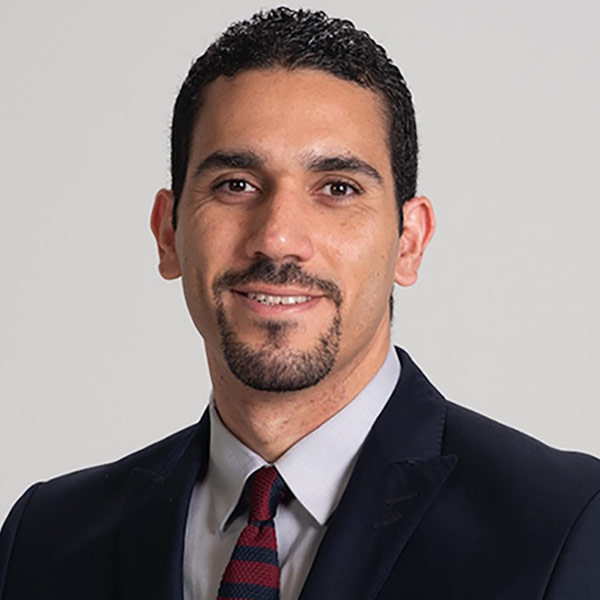 This article was authored by Amr Salama, MD, an FIT at Rochester General Hospital. Twitter: @Salama_AmrA.
This content was developed independently from the content developed for ACC.org. This content was not reviewed by the American College of Cardiology (ACC) for medical accuracy and the content is provided on an "as is" basis. Inclusion on ACC.org does not constitute a guarantee or endorsement by the ACC and ACC makes no warranty that the content is accurate, complete or error-free. The content is not a substitute for personalized medical advice and is not intended to be used as the sole basis for making individualized medical or health-related decisions. Statements or opinions expressed in this content reflect the views of the authors and do not reflect the official policy of ACC.