Interviews With Leaders in CV Imaging: Marcelo F. Di Carli, MD, FACC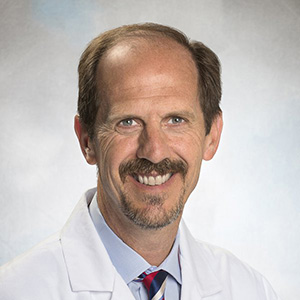 Diana M. Lopez, MD, a FIT at Brigham and Women's Hospital, Boston, MA, spoke with Marcelo F. Di Carli, MD, FACC, the Seltzer Family Professor of Radiology and Medicine at Harvard Medical School and executive director of Cardiovascular Imaging at Brigham and Women's Hospital, on the ever-evolving specialty of cardiovascular imaging, advice for building a training program, tips for Fellows in Training (FITs) and Early Career professionals on entering the field, and more. Di Carli was the recipient of the 2023 Distinguished Mentor Award at ACC.23/WCC. Watch his acceptance video here.
Cardiovascular imaging as a specialty seems to be ever-evolving. What are your thoughts on this?
We have witnessed a very rapid evolution in the field of cardiovascular imaging. About 15-20 years ago, it was pretty straightforward as we didn't have many options. The notion that you would be an imaging specialist wasn't really there, as you would either read echocardiograms or nuclear cardiology studies. Thankfully, things have changed for the better as we have many more options and highly sophisticated tools. Now, the use of cardiovascular imaging has become a lot more nuanced – every tool cannot be used for every question, and there are some tools that are better for some patients and for some questions. It is very important now to use imaging appropriately and match the strengths of a modality to the clinical question and the patient.
Because of this, ACC's Cardiovascular Imaging Section Council has been working on a true designation of the imaging cardiologist, like an electrophysiologist or interventional cardiologist. The goal is to be a true consultant to help referring providers and advance patient care. The College has commissioned an advanced training statement for cardiovascular imaging to define the set of competencies required to become a well-rounded imaging specialist. When finalized, the document will be the foundation of what we will use to advance the concept of an imaging cardiologist. It is very exciting, particularly as it gives us the opportunity to be on par with other colleagues in cardiovascular medicine with subspecialty training. Currently, there's very little difference in designation between a general cardiologist and a "non-invasive cardiologist." This statement will help correct this inaccuracy. We will work methodically and carefully to define what trainees need to do to become imaging cardiologists and what we as a community need to do to help them.
Given the pace at which cardiovascular imaging is changing and advancing, what advice do you have for fellows interested in the field?
At the end of three years of general cardiology training, most graduates pursue more training as there are additional requirements for many subspecialities (i.e., heart failure, intervention, electrophysiology, etc.). For cardiovascular imaging, not only will the skills required to be an imaging cardiologist continue to evolve, but so will the training requirements necessary to become one. To be an imaging cardiologist, you will have to invest more time after three years of general fellowship because there is so much to learn, including how to be an effective, well-rounded consultant. If you only have training in one or two modalities, you may miss that for a specific question, a different modality may be best. For example, for a patient with new-onset heart failure, there is no question echocardiography will be the first tool, but cardiac magnetic resonance imaging (MRI) may be the next best test. In the past, a nuclear perfusion scan may have been the next best test. But now a cardiac MRI can not only tell you about coronary disease, but also about alternative diagnoses.
One of the ideas that was floated at a recent ACC Cardiovascular Summit on training in cardiovascular imaging was a 2+2 format (that is also being discussed and implemented in other cardiovascular subspecialities), that would include two years of general cardiology fellowship, then two years of CV imaging. As of today, general cardiology fellows are exposed to echocardiography and nuclear cardiology, and a little bit of cardiac MRI and cardiac computed tomography (CT). If you want to be an imaging cardiologist, you will have to invest in additional training. Even if you are going to sub-specialize in one or two modalities, you still need to know about the others. You won't be able to recommend an alternative test if you don't understand the strengths and weaknesses of those other tests.
What should FITs look for in a cardiovascular imaging training program?
For FITs, there are multiple programs across the country that offer multimodality training, but we still have a lot of work to do to improve access to this training. Right now, there are more interested FITs than training spots. Funding is a big issue as cardiovascular imaging is not currently recognized as an official subspecialty. Today, many programs are funded internally or by philanthropy, but I am hopeful that we will have federal funding in the future.
As people begin to explore options, they should cast a wide net to understand the strengths and weaknesses of various options. I would suggest inquiring about the curriculum of the program and how rotations are structured. I would also ask if you could reach out to current trainees and graduates of the program to discuss what life is like in the training program, what are the strengths and weaknesses of the program, and for the graduates, how did the training program prepare them for a job search. I would also try to find out the organizational structure of the program: who are the leaders of the program and will some of the rotations be within radiology? If so, inquire about how welcoming that part of the program will be to a cardiologist. Many of the cardiovascular imaging fellowship programs have done a great job offering opportunities between departments that provide patient-centered training.  
Before you go into imaging, you should think about what you want to do as a cardiologist (prevention, structural heart disease/valvular heart disease, etc.) Once you define the cardiologist you want to be, you can go to a cardiovascular imaging training program with a defined purpose/goal. Having this kind of vision will help you find programs with the strengths that match your desired focus areas.
What should recent cardiovascular imaging fellowship graduates think about when asked to start an imaging service?
As you start an imaging service, you will not only need excellent imaging skills, but you will also need to acquire and develop organizational skills to bring people together and form common goals. Don't go to a new place and say, "well in my prior training program, we did it like this." Keep that in the back of your mind and apply those types of comparisons when needed, but you should be flexible and adapt to your new environment. The goal for a new successful program is to build consensus and embrace the vision and structure of the program. If you try to force things in a certain way, it will either take a very long time or it won't be successful, and people will not embrace your vision.
In addition, you should aim to provide excellent teaching to the trainees, but you should also aim to educate you colleagues who are not imagers and will be your referring doctors. You will have to teach them about a certain test and why it is the best option for their patient. The ability to teach and educate in the broad sense is extremely important to the success of the program. Importantly, if you are being recruited as a director of a certain modality lab, you don't want to be seen as always recommending your test. You need to rise above and take a patient-centered approach and show your new colleagues this.
Over time, I would also advocate for create a training program. It's not just great to extend your workforce that can help you cope with increasing demand, but it also becomes the glue to the different pieces of the program. As fellows rotate across the imaging services, they become critical in asking important questions like "why are we doing this test, perhaps this other test would be better for the patient and the question." The trainees force the faculty to think critically about what we do.
Starting a new program is a process that is not done in one year, your goals should be multi-year goals. Set milestones so that you can determine what you want to accomplish in year one and beyond. Trying to change things overnight is not going to be successful and it will make you unhappy. It is important to be measured and understand the concept that you need to walk before you run.
Finally, if you are being recruited as an early career faculty member to build a multimodality program, I may think twice about this as it requires some experience. It may be too much for someone right out of fellowship to take on. It's not that it's not doable, but you will have to balance it with your other professional and personal goals as the level of administrative responsibilities will be enormous, and it may not be what you want to do early in your career. If I were looking for a job as an early career professional, I would look for an environment in which I can contribute, one that would offer me opportunities for growth and mentorship and offer me advancements not only in imaging skills but also in leadership.
This article was authored by Diana M. Lopez, MD, a FIT at Brigham and Women's Hospital, Boston, MA and Sanjay Divakaran, MD, an assistant professor of medicine at Harvard Medical School and a faculty member in the Cardiovascular Imaging Program at Brigham and Women's Hospital, Boston, MA.
This content was developed independently from the content developed for ACC.org. This content was not reviewed by the American College of Cardiology (ACC) for medical accuracy and the content is provided on an "as is" basis. Inclusion on ACC.org does not constitute a guarantee or endorsement by the ACC and ACC makes no warranty that the content is accurate, complete or error-free. The content is not a substitute for personalized medical advice and is not intended to be used as the sole basis for making individualized medical or health-related decisions. Statements or opinions expressed in this content reflect the views of the authors and do not reflect the official policy of ACC.