Feature | Telehealth in Cardiology: The Future is Today
Substantial implementation of telehealth will likely transform the practice of medicine, just as other major innovations such as electronic health records and payment reform have, and may increase pressure on solo practices or small groups to adopt new technology and methods of practice.1
When Ami Bhatt, MD, FACC, who directs the adult congenital heart disease program at Massachusetts General Hospital in Boston, attends clinic on Wednesday afternoons, she goes into her office, closes the door, opens an app on her computer, clicks a button, and says "Hi."
Her patient might be sitting on their couch at home or in a conference room at work. Where they aren't is on a hard table in the examining room down the hall wearing a thin gown waiting for her. They didn't have to take off work, find day care, arrange transportation or, given the large geographic area her clinic serves, drive an hour or more for a 15-minute appointment.
Instead, their visit occurs virtually over a secure video feed.
Bhatt started the half-day telehealth clinic in 2013 when she recognized the burden in-person visits put on patients, particularly when they didn't require a physical examination. What started as a convenience for remote patients quickly expanded to include those who lived just a few minutes from the office. "It doesn't matter what your zip code is," she says. "You still have to take time away from the rest of your life to come see me in the office."
Bhatt is one of thousands of physicians and other health care professionals who have embraced the growing telehealth movement. Whether it's seeing patients via a video feed, monitoring their heart rate and vital signs virtually, or communicating with them digitally, often by text over secure networks, they (and numerous studies) find that the digital world can not only improve patient care, but also patient/physician communication and patient satisfaction.
A 2019 Harris poll of 2,000 U.S. adults found that 66 percent were willing to use telehealth and 8 percent had participated in telehealth, while two-thirds use some type of digital health monitoring device.2
Those devices are perhaps the biggest sign of telehealth in cardiology. With the Apple 4 and 5 watch containing an FDA-approved app that can conduct and transmit EKGs in real time, the boom in wearables has the potential to change the way cardiology professionals diagnose, monitor and manage their patients. Nonetheless, it continues to be underused in practice.2
We could cite study after study about the benefits of telehealth in cardiology, but instead we talked with several ACC members about telehealth in real life and how they are using it to enhance their practice.
The Virtual Visit
Bringing Telehealth to Your Practice
Bhatt recommends the following for a successful telehealth clinic:
Support from the top of the organization and/or practice partners.
The right vendor. This means a company whose platform meets all your needs, such as the ability to remotely monitor blood pressure and heart rate.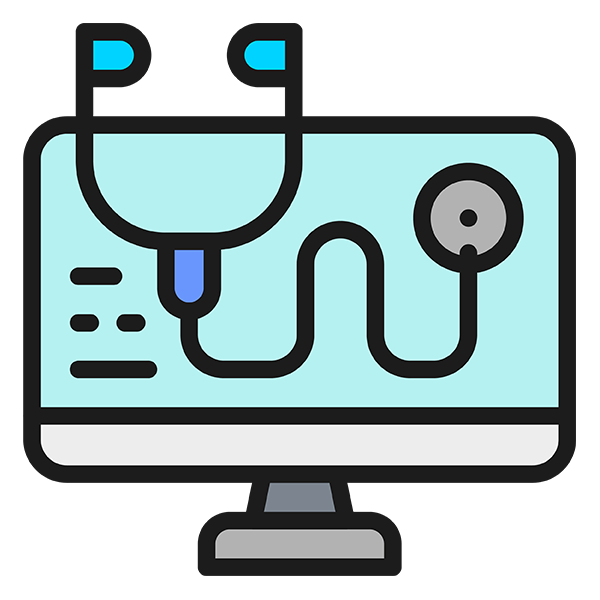 Provider support. "It's easier to gain support from clinicians than you might think," Ami Bhatt, MD, FACC, says, particularly once they understand the reasons for it and if the system is easy to use. "We are very facile as physicians and nurses and we're used to changing gears when it comes to patient care. We have it within us to shift and adopt to change in our practice patterns as well."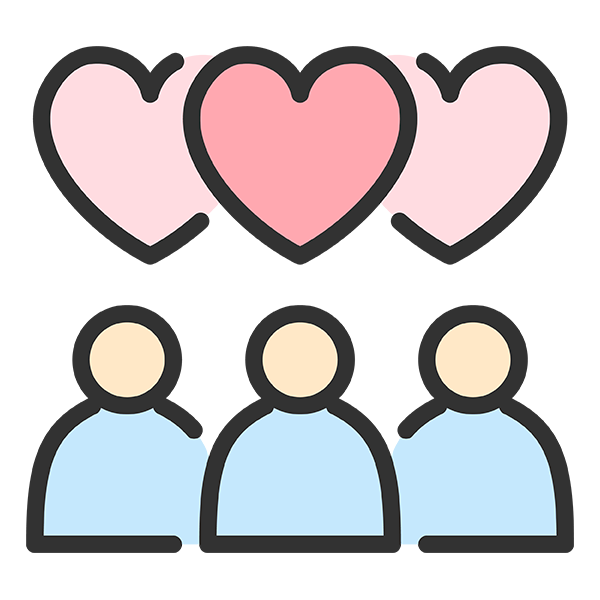 Patient adoption. Most of Bhatt's patients love the telehealth clinic – in fact, it always has a waiting list – but some prefer to still maintain face-to-face appointments. "And that's ok, too," she says. "We're not suggesting that we change the whole model; we are supplementing and occasionally replacing office visits with those that are more convenient for the patient and the physician."
One advantage of the virtual visit she conducts, says Bhatt, is that communication and education is better because patients – and the physician – are less stressed.
She refers to Nobel Prize winner Daniel Kahneman's "fast" and "slow" thinking. Think about it, she says: by the time the patient is seated in the examining room, they've rushed from home or work to get there, possibly through traffic; worried about being late; searched for parking; wound their way through the massive complex of Mass General; and sat in the waiting room. By the time they're seen, they are in a state of stress and certainly "fast thinking."
The health care professional may be just as harried. "We are often being pulled aside by a nurse or resident, mentoring, teaching, and answering pages," Bhatt says. Her group has begun publishing on mechanisms to alter "fast and slow thinking" in the outpatient setting and plan to extend this to televisits.
If both clinicians and patients could reset to "slow thinking" she says, where stress levels are lower, "We can better communicate and comprehend the complex interactions that happen in a clinic visit. It's a calmer way to be able to interact."
The virtual visit also helps break down the typical patient/doctor hierarchy and put both on an equal footing, she says. For instance, both are clothed, sitting in a comfortable, familiar setting, on an equal visual plane.
Bhatt's virtual congenital heart disease clinic has been so successful that she's starting psychiatrist-led telehealth group sessions to help patients develop the type of inner resiliency they need to address health-related anxiety and for long-term management of their disease.
Getting Paid
Reimbursement for telehealth has made great strides in the past decade, although it's still not ideal. Medicare now reimburses for telehealth and other consultations that don't occur in person for chronic care management as well as payment for time spent collecting and interpreting remotely generated health data.
In 2019, the agency added codes for remote physiological monitoring and remote communication, such as "virtual check-ins" via video or phone to determine if a visit is necessary. Medicaid and private payers have their own policies, although most tend to follow along in Medicare's wake.4
Regardless of reimbursement, says Mark Borganelli, MD, FACC, "we have to keep doing this. It's good patient care."
Interestingly, she says, providers in the hospital have asked for and received similar training. And she's writing a book/e-book in collaboration with leaders of the American Telehealth Association to train practitioners to implement telehealth in their practice.
"As we're moving towards value-based health care, we need to bring outpatient cardiology directly to our patients in the communities where they live," she says, "and that means incorporating telehealth and digital health into our practices."
Taking a Proactive Approach
The "Aha!" moment regarding telehealth came for Shaival J. Kapadia, MD, FACC, of Cardiovascular Associates of Virginia in Richmond, in 2012, when he realized that 99 percent of the patient's health care journey occurred outside the four walls of the clinic.
"But no one seems to tap into that white space," he notes. Then he met some doctors from the Mayo Clinic and learned about the digital device they developed to measure heart rate, rhythm and activity. It paired with a Bluetooth-enabled blood pressure cuff and weight scale, all of which could transmit data directly into the health record for review and triage.
Mayo had funding for a study from the National Institutes of Health and Kapadia, then co-director of the Bon Secours Heart & Vascular Institute, had the infrastructure and analytics for the study. They enrolled 280 patients and randomized them to usual care with or without the monitor. The intervention group had readmissions rates of about 20 percent compared with 45 percent in the control group, he says.
Patient-Centric Hospital Care – At Home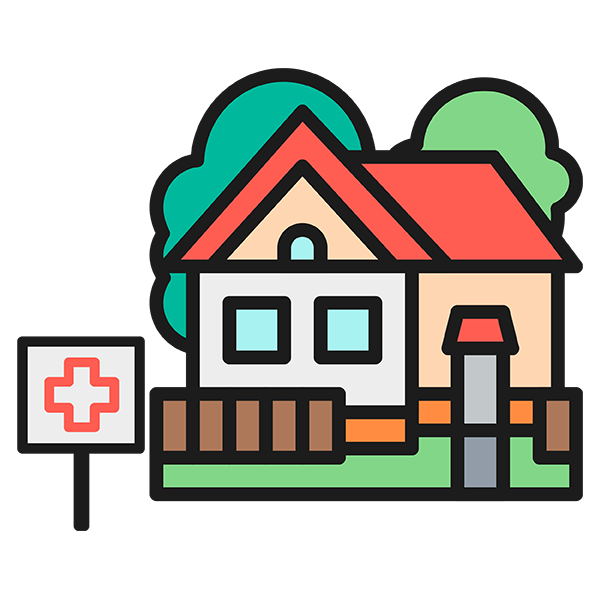 Is a virtual hospital the next frontier in telehealth? One company is showing its possible to remove the hospital walls and provide the care patient's need in their homes, with tangible benefits for patients and their family, as well as hospitals, health care workers and payers.
Medically Home, based in Boston, MA, sets up a 30-day virtual hospital in patient's home that provides the medication, monitoring and treatment usually provided within a hospital. On-demand video communication provides 24/7 access to a full cohort of physicians and clinicians, monitoring equipment reports vitals and activation of a patient bracelet dispatches 911 emergency services. In-person visits with a clinician at home are available. And, within an hour, a clinician can be dispatched to a patient's home for any procedure usually delivered in the hospital.
The patient's primary care and other physicians remain a key part of the care team, while the Medically Home Program physician is responsible for care during the virtual hospitalization. "Uber meets Amazon," is one description given by company co-founder and CEO Richard Rakowski during his keynote presentation at MedAxiom's Fall CV Transforum.
Along with greater patient and family engagement, he says the virtual hospital replaces hospital admissions, emergency department visits and prevents acute episodes, and can eliminate the need for skilled nursing facilities. He notes that fixed hospital costs are arbitraged. Presently, the payer is Medicare Advantage for 85 percent of their patients and for 10 percent it is an accountable care organization.
Heart failure, as may be expected, is one of the qualifying diagnoses for a virtual hospital experience managed by Medically Home.
Unfortunately, there were no billing codes at the time for reimbursement. "We could not convince health systems to pay for the program from a cost avoidance perspective," he says. "While reduction in readmissions was an important metric subject to financial penalty, hospitals still made a positive contribution margin on readmissions."
Fast forward to 2019.
Today, Kapadia, who is a member of the ACC's Digital Health and Devices Work Group of the Health Care Innovation Member Section, uses the Medici secure chat platform to communicate with his patients. Some send him EKG PDFs from the FDA-approved Kardia/AliveCor app or the Apple 4 watch.
"I've been able to establish a first-time diagnosis of atrial fibrillation (AFib) and document the burden of AFib from the messages," he shares. "In fact, I have digitally managed some patients from diagnosis to coordination of cardioversion without a call or face-to-face meeting." Such communication, he said, "is the greatest way to drive patient engagement."
And even though patients have access to him 24/7, no one has abused the privilege. He responds to their messages within a few hours. "Much of the care is just answering a simple question or concern," he notes.
To date, he hasn't pursued reimbursement. "My purpose is to prove I can do it, then later tell the story and try to monetize the codes," he says.
The approach also allows him to see more patients in traditional face-to-face visits, which brings in more revenue.
"Health care is inexorably shifting from a Blockbuster model to a Netflix model: anytime, anywhere, on-demand," Kapadia says. "Of course you still need bricks and mortar to quarterback the care, but now we have all these other tools in our tool box to manage patients and we should use them."
The Trend Setter
SM "Mark" Borganelli, MD, FACC, with the Hattiesburg Clinic in Mississippi, has been telemonitoring his heart failure patients with ICDs, pacemakers and loop recorders since…well, since the technology first became available. "Years," he says. Now he remotely follows more than 5,000 patients with implantable devices.
Addressing the Challenges
Although reimbursement is becoming less of an issue thanks to Medicare, it still remains challenging. As the authors of a paper on remote monitoring wrote: "Without reimbursement, there is little incentive for a healthcare service to introduce remote monitoring, as it may just increase the non-contact workload while reducing income from face-to-face clinical reviews."5
There are also several unanswered questions, particularly as it relates to remote monitoring, including identifying who is responsible for monitoring the data and how often; data security; when to offer patients the technology; and how the flow of data should be integrated into the usual care pathway.5
Patients with ICDs and pacemakers upload their data to a home-based monitoring system every three months (those with loop recorders do this monthly) where it is sent to a special portal and reviewed by a nurse or device technician.
Any problems are immediately sent to Borganelli or his colleagues; otherwise, they receive a report that they review in a day or two and then share with the patient as they would any other test.
"There is plenty of data showing this is the way to go," he says. Indeed, the Heart Rhythm Society in 2015 recommended remote monitoring for cardiac implantable electric devices combined with at least one annual inpatient visit in lieu of a calendar-based, in-person evaluation alone.3
Embracing remote monitoring has changed his practice, Borganelli says. "I can find device lead problems, the etiology of shocks from ICDs, and whether patients are having arrhythmias such as AFib, ventricular tachycardia, or ventricular fibrillation."
Many times, he says, the data show a patient may be going into heart failure; the early warning means he can see them in the office instead of the emergency department. "The idea is to keep people out of the hospital and make prudent, quick decisions," he says.
Like the other physicians interviewed for this article, Borganelli says the majority of his patients have fully embraced the remote model.
Get Ready For Telehealth: Sessions at ACC.20/WCC
Telehealth will be the focus of several sessions during ACC.20/WCC, all aimed at helping clinicians bring telehealth into their practice. Among the topics being planned by Bhatt and others are the experience of telehealth in congenital heart disease; telerehabilitation; current and future monitoring devices; telehealth for heart failure care and diagnosing valve disease; and remote hemodynamic monitoring.
Plan to attend the interactive telehealth session scheduled for the Engage Theater, with a live demo, audience participation and a panel discussion.
Mark your calendar today to attend ACC.20/WCC from March 28 to 30 in Chicago.
A New Kind of Practice
Tony S. Das, MD, FACC, calls his new Dallas-based interventional and digital health cardiology practice the practice of the future. A concept of care that layers the traditional cardiology practice with digitally integrated remote vascular and phsyiologic monitoring for patients with chronic cardiovascular conditions such as congestive heart failure, AFib, coronary artery disease and vascular disease.
"The idea is that the prescription pad will be used to prescribe devices as well as drugs," says Das, who is a member of the Digital Health and Devices Work Group of the ACC's Health Care Innovation Member Section and the regional director of Digital Health, Cardiac Innovation and Peripheral Vascular services for Baylor Scott & White Heart and Vascular Hospitals in Plano, McKinney and Denton, Texas. He launched the new practice, Connected Cardiovascular Care Associates, in late 2019.
"Depending on the patient's condition, we'll be able to prescribe devices that can cover their physiologic monitoring, whether it's a wearable for arrythmia detection, a weight scale for heart failure, or remote implantable monitoring of blood flow in patients with peripheral artery disease," he says.
The data will continuously feed into the electronic health record and be assessed for any abnormalities that need to be acted upon immediately. "We will have the ability to monitor patients between visits and hospitalizations and prove to payers that this is a better way to monitor patients," Days says.
New practice models like his are critical, he adds. "We have to start untethering patients from bricks and mortar and still know what's going on with our patients between visits. We have to get away from the idea that the only way to take care of patients is see them in the office or in the hospital."
References
Schwamm LH, Chumbler N, Brown E, et al. Recommendations for the implementation of telehealth in cardiovascular and stroke care: a policy statement from the American Heart Association. Circulation 2017;135:e24-e44.
American Well. Telehealth Index: 2019 Consumer Survey. 2019. Available here. Accessed Oct. 23, 2019.
Slotwiner D, Varma N, Akar JG, et al. HRS expert consensus statement on remote interrogation and monitoring for cardiovascular implantable electronic devices. Heart Rhythm 2015;12:e69-e100.
National Consortium of Telehealth Resource Centers. Telehealth Reimbursement. February 2019. Available here. Accessed Oct. 23, 2019.
Brahmbhatt DH, Cowie MR. Remote management of heart failure: an overview of telemonitoring technologies. Card Fail Rev 2019;5:86-92.
Keywords: ACC Publications, Cardiology Magazine, Medicaid, Patient Satisfaction, Malus, Heart Rate, Blood Pressure, Hospitals, General, Outpatients, Mentors, Telemedicine, Office Visits, Medicare, Private Practice, Monitoring, Physiologic, Electronic Health Records, Referral and Consultation, Psychiatry, Anxiety, Transportation, Heart Diseases, Ambulatory Care, Remote Consultation, Centers for Medicare and Medicaid Services, U.S.
< Back to Listings