Feature | Cardiology Heard on the Hill: 2019 Legislative Conference Roundup
A record-breaking 505 attendees took part in this year's Legislative Conference, including 94 Fellows in Training. The dynamic three-day conference included in-depth advocacy training followed by a total of 316 meetings with lawmakers and their staff on Capitol Hill.
Deep Dive Into Hot Topics
As always, the Legislative Conference provided a unique opportunity for cardiovascular professionals across the care team to engage in discussions with ACC leaders and policy experts around major health policy issues, regulatory updates and approaches to state advocacy.
One key session broke down the just-released Centers for Medicare and Medicaid Services' (CMS) 2020 Medicare Physician Fee Schedule and Hospital Outpatient Prospective Payment System final rules, while another session featured a panel discussion on the transition to value-based payment.
Clinician well-being also was an important discussion, with a panel focused specifically on advocacy efforts to reduce administrative burden. ACC Advocacy's strategic priorities were also highlighted in a dedicated session, as well as in print and digital ads in Politico, a Capitol Hill news publication.
Check out ACC.org/Advocacy for more information on ACC Advocacy priorities and links to resources on all these topics.
Making an ImPACt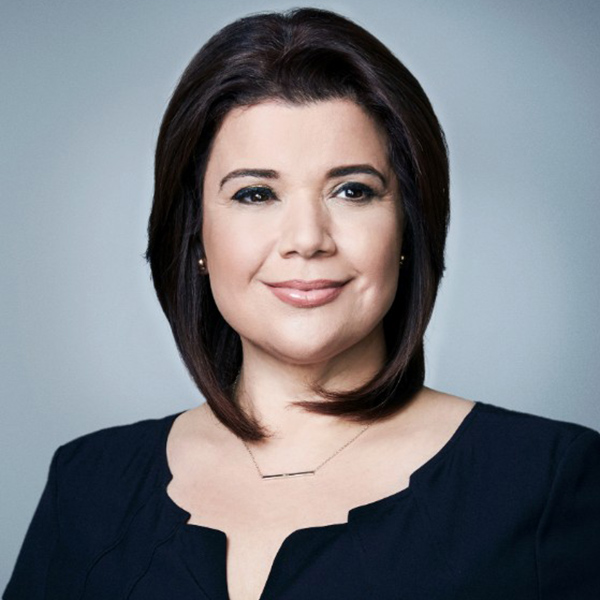 Ana Navarro
Donna Brazile
The ACC Political Action Committee (PAC) plays an important role in amplifying the voice of cardiology on Capitol Hill and each year the Legislative Conference provides an opportunity to recognize those Chapters, Sections and other individuals leading the "PACk."
The ACC Alabama, North Dakota, Kansas and Puerto Rico Chapters, as well as the Women in Cardiology, Academic, Electrophysiology and FIT Sections, were recognized for their engagement efforts leading up to Legislative Conference. Onsite, more than 250 attendees took part in the ACC PAC-sponsored Legislative Conference kick-off dinner featuring political strategists Ana Navarro and Donna Brazile.
Stronger Together
The College has long recognized the importance of working with partner cardiovascular societies and the broader House of Medicine in advancing effective health policy solutions at the federal, state and regulatory levels. Recent successful efforts to stop proposed drastic cuts for PET imaging services are just one example.
The 2019 Legislative Conference served as a forum for participants to hear from leaders from MedAxiom and the Cardiology Advocacy Alliance, as well as ASNC, SCAI, HRS, HFSA, STS, SCCT, SCMR, AACVPR, AATS, ABC, ASE, AHA, SAIP, SVM and WomenHeart, about continued efforts and opportunities to move forward together.
Additionally, leaders and staff from these groups and the ACC took part in a separate brainstorming session around ways to move the needle on shared issues like diversity and inclusion, professional well-being, innovation, guideline implementation and more.
Andrew Waxler, MD, FACC
And the Awards Go To ...
ACC's Excellence in Advocacy Award for Grassroots was presented to Andrew Waxler, MD, FACC, governor of the ACC Eastern Pennsylvania Chapter. The President's Award for Distinguished Public Service was given to Rep. Roger Marshall (KS) and Sen. Richard Durbin (IL).
Save the Date
Save the date for next year's Legislative Conference, Oct. 4-6 in Washington, DC. Stay on top of all things Advocacy at ACC.org/Advocacy.
Featured Legislative Conference Tweets from ACC
Featured Legislative Conference Tweets from ACC Chapters
Featured Legislative Conference Tweets from ACC Members
Honored to receive the @ACCintouch President's Award for Distinguished Public Service. I'm grateful to have America's cardiologists as partners in advocating for medical research and addressing the vaping epidemic. pic.twitter.com/HSJamV7YWS

— Senator Dick Durbin (@SenatorDurbin) November 6, 2019
Keywords: ACC Publications, Cardiology Magazine, ACC Advocacy, Centers for Medicare and Medicaid Services, U.S., Medicaid, Medicare, Fee Schedules, Health Policy, Prospective Payment System, Electrophysiology
< Back to Listings