For The FITs | Things I Wish I Knew During My First Year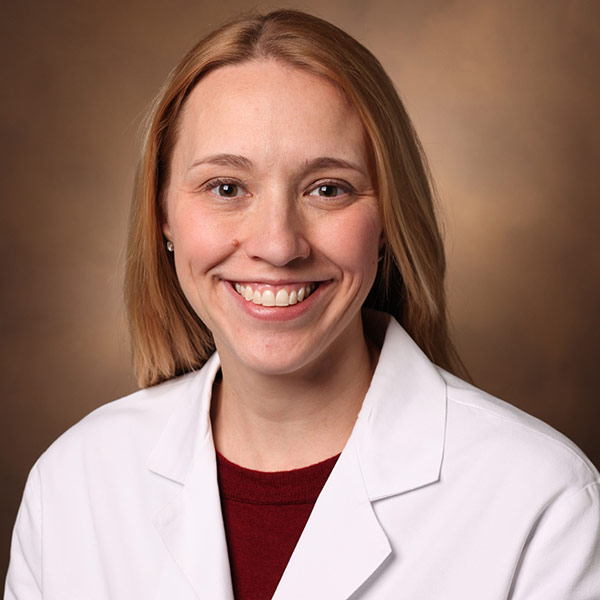 Julie B. Damp, MD, FACC
Congratulations – you've overcome the challenges that arise with the start of your first year of cardiology fellowship!
For many of you, these challenges include moving to a new city, navigating an unfamiliar institution and adjusting to the jarring shift from expert senior medicine resident to humble first-year cardiology fellow – all while studying for the medicine boards.
Now that the initial hurdles are over, I want to share advice on how to maximize the rest of the year, featuring input from Julie B. Damp, MD, FACC, immediate past chair of the ACC Cardiovascular Training Section.
The learning curve feels so steep. Is it just me?
The start of fellowship can feel like taking a sip of water from a fire hydrant. There's an entirely new language and skill set to learn that is often overwhelming. Remember: no one expects you to arrive already fully trained.
Damp says, "Everyone outside of cardiology looks to you as the expert from day one, but the truth is that you're here to learn. Never be afraid to ask questions and always call when you're unsure about something. Even as attendings, we continue to ask opinions of each other There's no shame in asking for help."
You may feel like you're the only one who has misinterpreted an "easy" electrocardiogram in front of a room of electrophysiologists or had the JR4 wrested out of your hands after failing to engage the right coronary artery. But you're not and it happens to all of us. Do your best to learn from your errors and show up ready to try again.
The first year of cardiology fellowship is a uniquely exhilarating yet humbling challenge. However, you will be surprised at how much you grow over such a short time. When in doubt, just remember: all of the cardiology attendings you look up to and admire were once anxious first-year fellows too!
Do I need to start a research project now?
The clinical demands of the first year can make getting involved with research challenging. Do not be discouraged if you hear about your peers doing research already while you're still gathering your bearings. Every fellow's research timetable is different. Some FITs are continuing work from residency or are in research training pathways.
Avoid the panicked temptation to jump into a project just to "have" something. Some FITs think they should wait until they decide on a subspecialty before committing to a research project. "Your program director is a great resource," says Damp. "Seek them out for advice and ask to be connected with mentors whose interests align with yours."
Damp notes, "If you find a project that interests you, do not worry if it ends up not being in your eventual chosen specialty. Just going through the process of research teaches valuable skills that will translate to other areas."
One way to maintain scholarly output during the rigors of first year is to pursue case reports and review articles. These are usually less time-consuming and will complement your clinical training.
What should I be reading outside of the hospital? How do I find time?
At some point, we have all come home to a towering pile of untouched Journal of the American College of Cardiology issues, glaring at us reproachfully for not finding the time to read them. Summoning the energy to keep up with the literature is difficult, and that constant sense of "being behind" can take a mental toll.
Damp says that "the feeling of not being able to keep up is not unique to first year – it happens to all of us at every level. Be creative and explore efficient ways to keep up. Try listening to cardiology podcasts during your commute, or subscribe to the weekly journal summary emails from the ACC to stay up-to-date."
As for reading, find a core text that works for you and read about topics based on patients you have seen to help "make it stick." Also look at your conference schedule in advance and try to read up on the topic the day before so that the talk reinforces what you already know.
Lastly, do not be disheartened if you find yourself rereading material that you thought you already knew – this happens to everyone!
When should I decide on a subspecialty?
Many think they need to be "differentiated" and have already decided on a subspecialty coming into fellowship. The reality is that many of us have never set foot inside of a cath lab, read a full echo or seen an ablation before starting your first year. Our understanding of any given subspecialty is rarely fully formed before fellowship.
It's okay to be undecided or change your mind throughout your first year, just as it's okay to commit to a specialty and stick with it. It may be helpful to spend the year deciding what you're not interested in, and use second year to explore the options you're considering in greater depth.
If you're someone who "likes everything," Damp suggests: "Talk to your program director and ask to spend extra clinical time with mentors in the fields you're deciding between. Watch a VT ablation or take a STEMI call with an interventionalist and see what that looks like. Just make sure to ask for their honest thoughts about their day to day lives."
This article was authored by Amar Parikh, MD, cardiology Fellow in Training (FIT) at Vanderbilt University Medical Center in Nashville, TN.
Keywords: ACC Publications, Cardiology Magazine, Fellowships and Scholarships, Internship and Residency, Reading, Language, Myocardial Infarction, Learning Curve, Mentors, Electronic Mail, Coronary Vessels, Emotions, Panic, Fear, Attitude, Electrocardiography, Work-Life Balance
< Back to Listings