Journal Wrap
The hottest research from various peer-reviewed journals – handpicked weekly by the ACC.org Editorial Board led by Kim Eagle, MD, MACC.
TWILIGHT: Lower Bleeding Risk in High-Risk PCI With Ticagrelor Alone After Three Months DAPT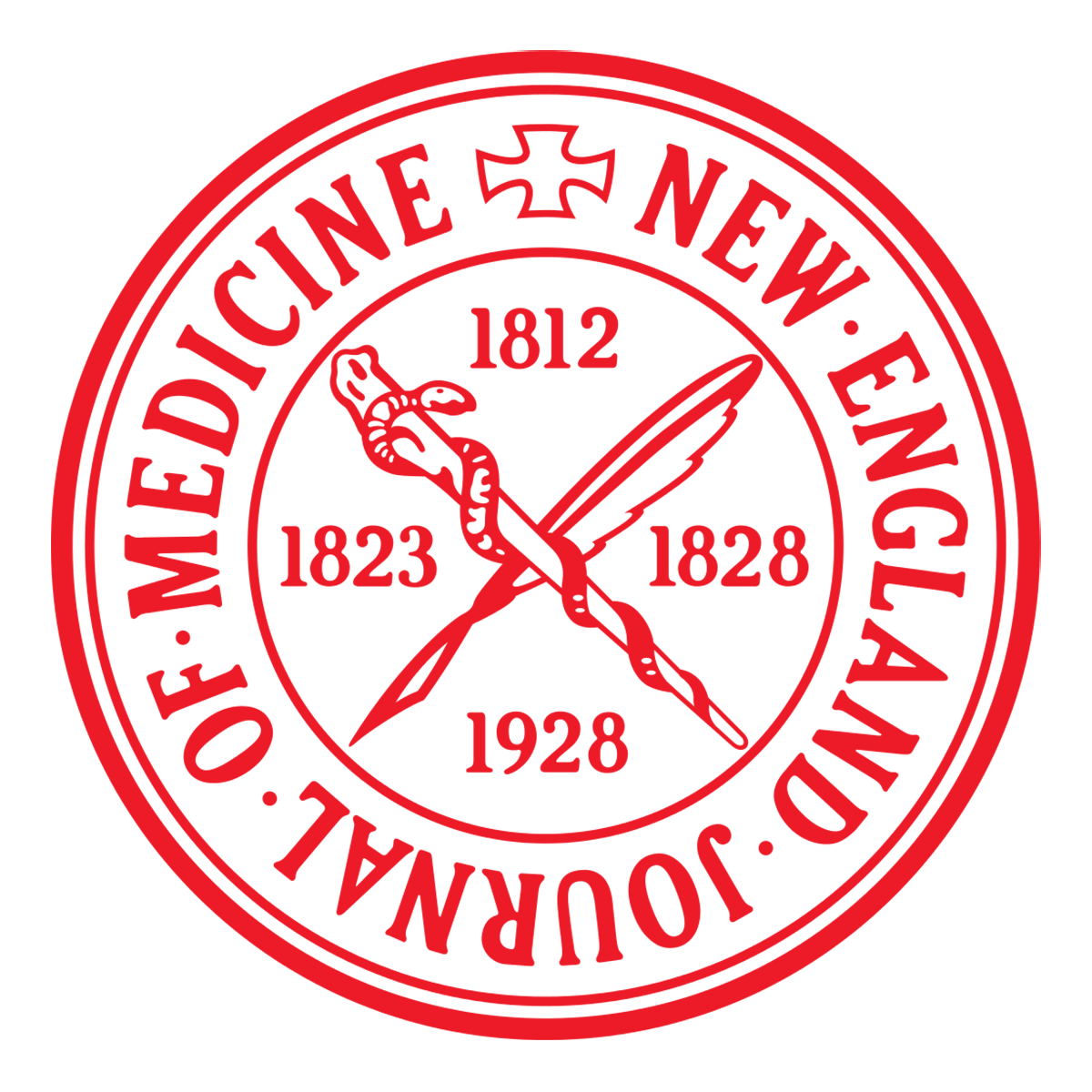 Late-breaking trial results from TCT 2019 show ticagrelor monotherapy after three months of dual antiplatelet therapy (DAPT) was associated with a lower incidence of bleeding without ischemic harm in high-risk patients who underwent PCI. The findings were also published in the New England Journal of Medicine.
TWILIGHT involved 9,006 patients of whom 7,119 were randomized to either ticagrelor + aspirin or ticagrelor + placebo three months after PCI and treatment with DAPT. The primary endpoint was Bleeding Academic Research Consortium (BARC) type 2, 3 or 5 bleeding. Roxana Mehran, MD, FACC, and colleagues also evaluated the composite endpoint of death from any cause, nonfatal myocardial infarction (MI) or nonfatal stroke.
Overall results found ticagrelor monotherapy was associated with a lower incidence of clinically relevant bleeding than ticagrelor + aspirin, with no higher risk of death, MI or stroke at one year. Specifically, between randomization and one year, the primary endpoint occurred in 4.0 percent of patients randomly assigned to receive ticagrelor+ placebo and 7.1 percent of patients assigned to receive ticagrelor + aspirin (hazard ratio, 0.56; 95 percent confidence interval [CI], 0.45-0.68; p<0.001). The difference in risk between the groups was similar for BARC type 3 or 5 bleeding (1.0 percent in ticagrelor + placebo group; 2.0 percent in ticagrelor + aspirin group). Death from any cause, nonfatal MI or nonfatal stroke was 3.9 percent in both groups.
Mehran, et al., note that "monotherapy with a P2Y12 inhibitor after a minimum period of DAPT is an emerging approach to reduce the risk of bleeding after PCI." As such, they suggest these new findings, in aggregate, "show that a transition to an antiplatelet strategy of treatment with ticagrelor alone after a 3-month course of DAPT in high-risk patients who had undergone PCI provided a clinical benefit of less bleeding without ischemic harm."
---
Mehran R, Baber U, Sharma SK, et al. N Engl J Med 2019;Sept 26:[Epub ahead of print].
AUGUSTUS ACS: Antithrombotic Therapy in AFib Patients With ACS Treated Medically, With PCI or Elective PCI
Compared with treatments that include vitamin K antagonists (VKA), aspirin or both, an antithrombotic regimen consisting of apixaban and a P2Y12 inhibitor without aspirin provides superior safety and similar efficacy in atrial fibrillation (AFib) patients with acute coronary syndromes (ACS), whether they are treated medically, with PCI or undergo elective PCI. Findings from the AUGUSTUS ACS trial were presented at TCT 2019 and published in Circulation.
Stephan Windecker, MD, et al., explored bleeding, death and hospitalization, as well as death and ischemic events by antithrombotic strategy, in three prespecified subgroups: patients with ACS treated medically (n=1,097); patients with ACS treated with PCI (n=1,714); and patients undergoing elective PCI (n=1,784).
Results showed that compared with VKA, apixaban reduced ISTH major or clinically relevant nonmajor bleeding in patients across all three patient groups, as well as reduced death or hospitalization and resulted in a similar effect on death and ischemic events. Compared with placebo, researchers noted that aspirin had a higher rate of bleeding in patients with ACS treated medically, ACS treated with PCI and elective PCI. There was no difference in outcomes among the three groups for the composite of death or hospitalization and death and ischemic events when comparing placebo with aspirin.
The trial is the only one in the field that currently includes patients with ACS managed medically. Some limitations of the study include it not addressing the optimal duration for the combined anticoagulation and P2Y12 antiplatelet treatment, as all patients were treated for six months. Additionally, the study authors note "it cannot be excluded that shorter durations of triple antithrombotic therapy may have led to different outcomes."
Yet, they suggest their findings provide "important additional guidance on the optimal antithrombotic therapy for physicians treating patients with AFib and ACS and/or undergoing PCI." They write: "Accordingly, anticoagulation with apixaban, at the dose labeled for stroke prevention in patients with AFib, combined with a P2Y12 inhibitor without aspirin should be considered in patients with AFib and ACS, managed medically or with PCI, or those with AFib undergoing elective PCI."
---
Windecker S, Lopes RD, Massaro T, et al. Circulation 2019;Sept 26:[Epub ahead of print].
COAPT Economic Analysis: Cost-Effectiveness of TMVr vs. Medical Therapy in HF Patients With SMR
Transcatheter mitral valve repair (TMVr) is a reasonable treatment strategy for symptomatic heart failure (HF) patients with 3-4+ secondary mitral regurgitation (SMR) based on both clinical and economic considerations, said researchers presenting an analysis of COAPT trial data at TCT 2019. The findings were also published in Circulation.
Suzanne J. Baron, MD, MSc, and colleagues used data from COAPT to perform a formal, patient-level economic analysis of TMVr with guideline-directed medical therapy (GDMT) vs. GDMT alone for patients with HF and 3-4+ SMR. They assessed costs for the index TMVr hospitalization using a combination of resource-based accounting and hospital billing data when available, while follow-up medical care costs were estimated based on data collected during COAPT.
Health utilities were estimated for all patients at baseline, one month, six months, 12 months and 24 months. Results found initial costs for the TMVr procedure and index hospitalization were $35,755 and $48,198, respectively. While researchers noted follow-up costs were significantly lower with TMVr vs. GDMT ($26,654 vs. $38,345), the cumulative two-year costs remained higher with TMVr because of up-front costs associated with the index hospitalization ($73,416 vs. $38,345).
Modeled over a lifetime horizon, TMVr was projected to increase life expectancy by 1.13 years and quality-adjusted life-years (QALYs) by 0.82 years at a cost of $45,648, researchers said. This would yield a lifetime incremental cost-effectiveness ratio of $40,361/life-year gained and $55,600/QALY gained based on current U.S. thresholds.
"This is the first study to evaluate the cost-effectiveness of TMVr vs. GDMT in patients with 3-4+ SMR and HF failure from the perspective of the U.S. health care system," write Baron, et al. Future studies are needed "to examine the durability of TMVr benefit in this population and to evaluate the cost-effectiveness of TMVr compared with other available and emerging mitral valve therapies."
---
Baron SJ, Wang K, Arnold SV, et al. Circulation 2019;Sept 29:[Epub ahead of print].
Keywords: ACC Publications, Cardiology Magazine, Acute Coronary Syndrome, Adenosine, Aspirin, Atrial Fibrillation, Confidence Intervals, Cost-Benefit Analysis, Diabetes Mellitus, Type 2, Follow-Up Studies, Fibrinolytic Agents, Health Resources, Health Care Costs, Heart Failure, Hospitalization, Incidence, Life Expectancy, Mitral Valve, Mitral Valve Insufficiency, Myocardial Infarction, Percutaneous Coronary Intervention, Pyrazoles, Pyridones, Quality-Adjusted Life Years, Random Allocation, Stroke, Vitamin K
< Back to Listings