Quick Reads Feature | The Pulse of ACC
Updated guidance for transcatheter MV interventions; applying emerging diabetes science to practice; new AUC addresses multimodality imaging and key ACC.20/WCC deadlines approaching.
Updated Guidance for Transcatheter MV Interventions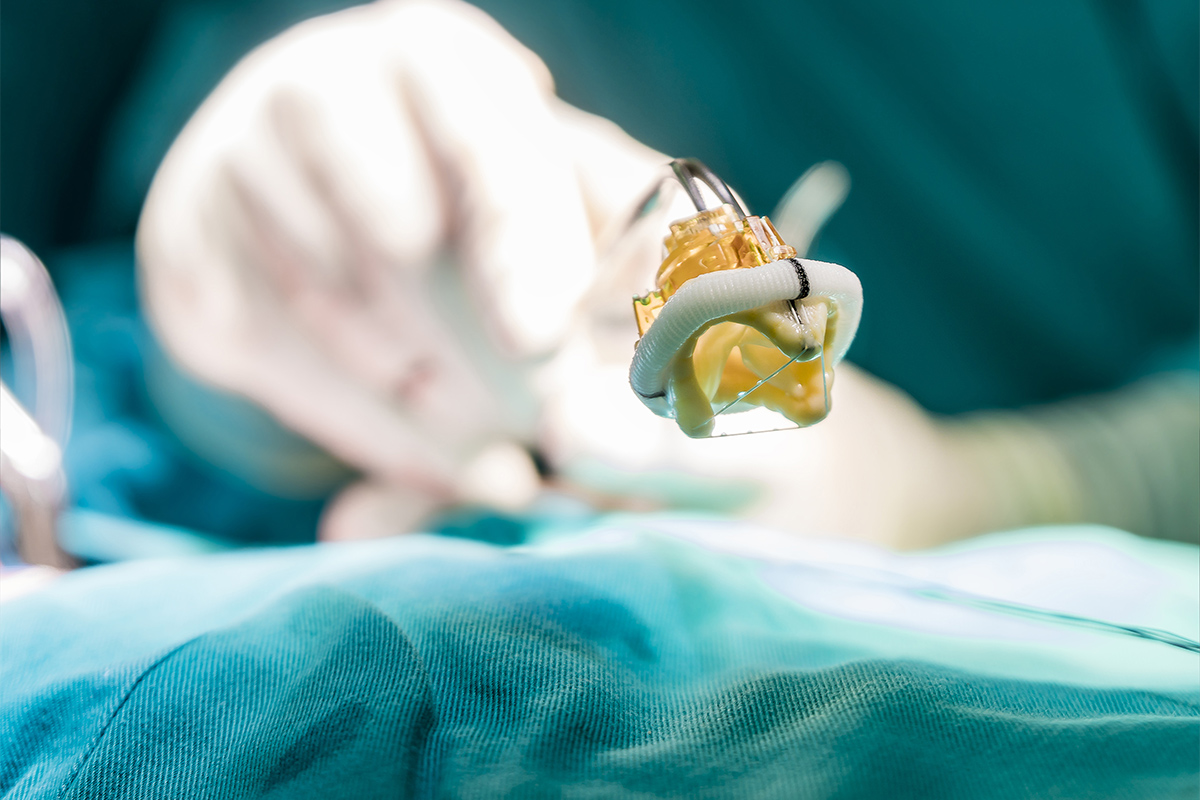 An updated Expert Consensus Systems of Care document provides recommendations and requirements for transcatheter mitral valve (MV) interventions, with the goal of helping operators and institutions assess their potential for launching and/or maintaining a transcatheter MV intervention program.
The document specifically focuses on improving patient outcomes across all transcatheter MV sites and providing guidance regarding the use of data and analyses for program assessment.
According to Writing Committee Chair Robert O. Bonow, MD, MS, MACC, and Vice Chair Patrick T. O'Gara, MD, MACC, et al., the document combines site process and outcome measures, and includes updated recommendations that take into account the clinical, registry and trial knowledge gained since the initial 2014 document was published.
The importance and function of a multidisciplinary team, as well as incorporation of shared decision-making strategies are also important elements of the updated document.
Looking ahead, Bonow, O'Gara and colleagues note that risk adjustment models for transcatheter MV procedural outcomes are currently under development. They also highlight that "data to fulfill the requirements to maintain a safe, efficient, and effective MV intervention program can be generated from the STS/ACC TVT Registry and the STS Adult Cardiac Surgery Database with linkage to the one-year outcome tracked by the Centers for Medicare and Medicaid Services."
"Newer transcatheter systems for the treatment of severe MR are anticipated and it is expected that the proposed requirements herein will need to evolve with further advances in equipment, techniques, and patient selection," the authors write. "Nevertheless, the guiding principles and foundational elements included in this and companion multi-society documents constitute an enduring commitment to optimizing patient outcomes."
The updated expert consensus document was developed by the ACC, the American Association for Thoracic Surgery, the Society for Cardiovascular Angiography and Interventions, and the Society of Thoracic Surgeons (STS), and published in the Journal of the American College of Cardiology.
CV Risk in Diabetes: Applying Emerging Science to Practice
ACC's new Cardiovascular Risk in Diabetes: Applying Emerging Science to Practice online portal is designed to help clinicians keep up with the growing volume of new research emerging for SGLT2 inhibitors and GLP-1 receptor agonists.
An increasing number of trials suggest that SGLT2 inhibitors and GLP-1 receptor agonists can reduce the risk for patients with cardiovascular disease and diabetes.
The goal of the portal is to provide a one-stop-shop of the most relevant resources, making the information more easily accessible for greater adoption into clinical practice.
The page will be updated to include new developments as they are published. Learn more at ACC.org/CVDiabetesRisk.
New AUC Address Multimodality Imaging During Follow-Up Care of CHD Patients
Thanks to major medical advances, patients with congenital heart disease (CHD) are living longer, healthier lives. However, most need lifelong follow-up to monitor surgical interventions and avoid or minimize the development of complications over time.
Newly released Appropriate Use Criteria (AUC) from the ACC provide important guidance on the appropriate use of noninvasive cardiac imaging for surveillance and evaluation of this unique patient population.
The new AUC address 1,035 unique scenarios that include 324 clinical indications and up to seven imaging modalities offered per indication. Of these scenarios, 44 percent were rated Appropriate, 39 percent rated May Be Appropriate, and 17 percent rate Rarely Appropriate.
The document is broken down into 19 tables by the following clinical indications: Patent Foramen Ovale, Atrial Septal Defects and Partial Anomalous Pulmonary Venous Connection; Ventricular Septal Defects; Atrioventricular Septal Defects; Patent Ductus Arteriosus; Total Anomalous Pulmonary Venous Connection; Eisenmenger Syndrome and Pulmonary Hypertension Associated With CHD; Ebstein Anomaly and Tricuspid Valve Dysplasia; Pulmonary Stenosis; Pulmonary Atresia With Intact Ventricular Septum; Mitral Valve Disease; LVOT Lesions; Truncus Arteriosus; Single Ventricle Heart Disease; Aortic Coarctation and Interrupted Aortic Arch; Coronary Anomalies; Tetralogy of Fallot; Double Outlet Right Ventricle; D-Loop Transposition of the Great Arteries; and Congenitally Corrected Transposition of the Great Arteries.
In general, the Writing Group co-chaired by Ritu Sachdeva, MBBS, FACC, and Anne Marie Valente, MD, FACC, note that "while transthoracic echocardiography (TTE) remains the cornerstone of cardiac imaging in patients with CHD, other imaging modalities, such as transesophageal echocardiography (TEE), cardiovascular magnetic resonance (CMR), cardiovascular computed tomography (CCT), and stress imaging, also play an important role in anatomic and functional assessment."
"As lesion complexity increased, additional imaging modalities received higher appropriateness Ratings," Sachdeva, Valente and colleagues say.
While the scope of the document was purposefully limited to more common scenarios encountered when managing and treating established CHD patients, the hope is to help clarify appropriate use of multimodality imaging in these scenarios and help to minimize the significant variability in use that currently exists.
The newest AUC document was developed with the American Heart Association, American Society of Echocardiography, Heart Rhythm Society, International Society for Adult Congenital Heart Disease, Society for Cardiovascular Angiography and Interventions, Society of Cardiovascular Computed Tomography, Society for Cardiovascular Magnetic Resonance, and Society of Pediatric Echocardiography.
Mark Your Calendar: Key ACC.20/WCC Deadlines
Wed., Feb. 19, 2020
Registration Cancellation Deadline: Registration Fees are non-refundable after this date.
Wed., Feb. 19, 2020
Advance Registration Deadline.
Thurs., Feb. 20, 2020
Regular Registration Rates Begin.
Wed., March 11, 2020
Attendee Housing Deadline: Housing must be booked directly with hotels after this date.
Sat., March 28 – Mon., March 30, 2020
ACC.20/WCC in Chicago, IL.
Clinical Topics: Arrhythmias and Clinical EP, Cardiac Surgery, Cardiovascular Care Team, Congenital Heart Disease and Pediatric Cardiology, Diabetes and Cardiometabolic Disease, Heart Failure and Cardiomyopathies, Invasive Cardiovascular Angiography and Intervention, Noninvasive Imaging, Prevention, Pulmonary Hypertension and Venous Thromboembolism, Valvular Heart Disease, Aortic Surgery, Cardiac Surgery and Arrhythmias, Cardiac Surgery and CHD and Pediatrics, Cardiac Surgery and Heart Failure, Cardiac Surgery and VHD, Congenital Heart Disease, CHD and Pediatrics and Arrhythmias, CHD and Pediatrics and Imaging, CHD and Pediatrics and Interventions, CHD and Pediatrics and Prevention, CHD and Pediatrics and Quality Improvement, Pulmonary Hypertension, Interventions and Imaging, Interventions and Structural Heart Disease, Interventions and Vascular Medicine, Angiography, Echocardiography/Ultrasound, Nuclear Imaging, Hypertension
Keywords: ACC Publications, Cardiology Magazine, Pulmonary Atresia, Heart Defects, Congenital, Echocardiography, Transesophageal, Heart Septal Defects, Ventricular, Double Outlet Right Ventricle, Truncus Arteriosus, Cardiovascular Diseases, Eisenmenger Complex, Thoracic Surgery, American Heart Association, Ductus Arteriosus, Patent, Aortic Coarctation, Ebstein Anomaly, Foramen Ovale, Patent, Mitral Valve, Risk Adjustment, Aftercare, Consensus, Patient Selection, Aorta, Thoracic, Area Under Curve, Follow-Up Studies, Goals, Medicaid, Tetralogy of Fallot, Transposition of Great Vessels, Transposition of Great Vessels, Risk Factors, Medicare, Transposition of Great Vessels, Heart Septal Defects, Echocardiography, Cardiac Surgical Procedures, Registries, Hypertension, Pulmonary, Outcome Assessment, Health Care, Diabetes Mellitus, Angiography, Coronary Angiography, Magnetic Resonance Spectroscopy, Surgeons, Patient Care Team, Pulmonary Valve Stenosis, Tomography, Writing
< Back to Listings