Quality Improvement For Institutions | Insights From NCDR Data: Refining Practice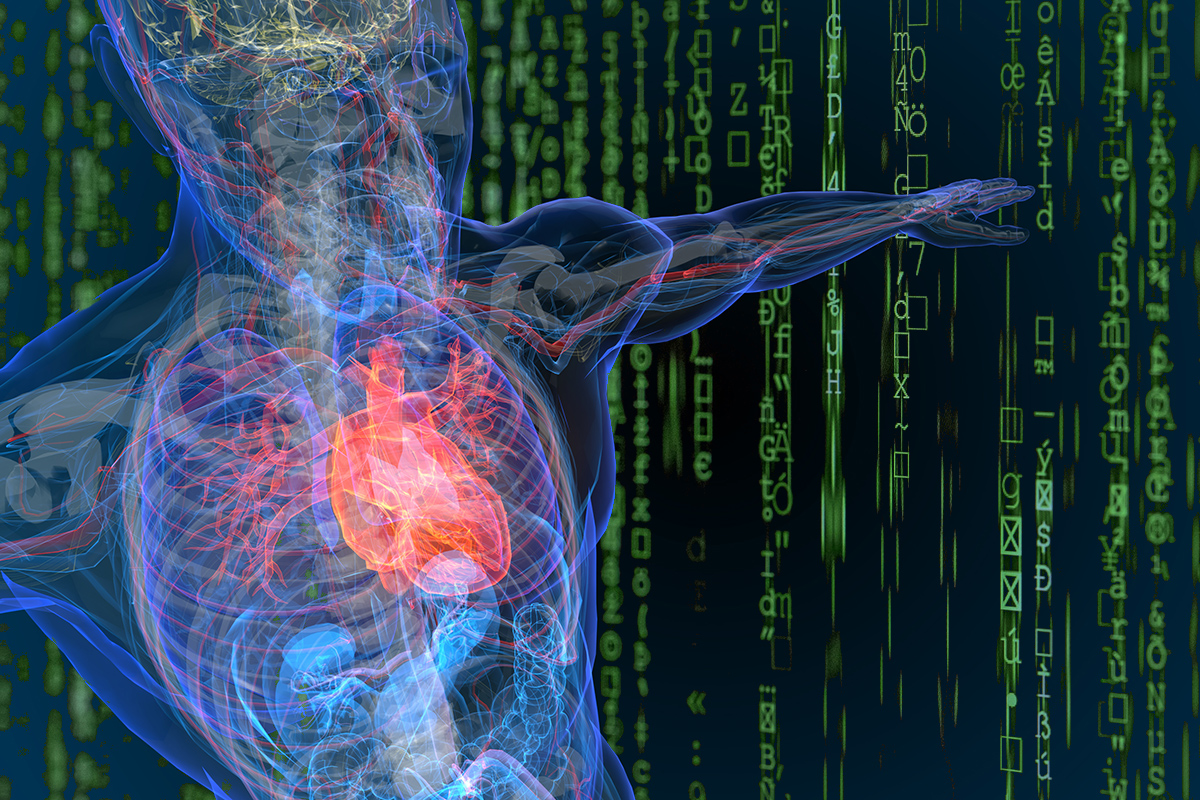 Clinical decision-making demands evidence and insights gained from analyses of reliable, real-world data. ACC's NCDR registries and related studies continue to provide answers for clinical practice and further research.
Here we bring you a roundup of recent reports of studies using data from five of NCDR's 10 registries to help you improve the quality of your patient care.
PINNACLE Registry Study Shows Improvements in Ambulatory CV Care Processes
Between 2013 and 2017, care processes generally improved for patients in ACC and Veradigm's PINNACLE Registry, according to a review article published in the Journal of the American College of Cardiology.
Thomas M. Maddox, MD, MSc, FACC, et al., reviewed PINNACLE Registry care patterns, adherence to evidence-based measures, data collection methods, patient populations and participating practices from 2013 to 2017.
In 2013, the PINNACLE Registry included information on 2,898,505 patients treated by 4,859 providers in 431 practices. By 2017, the number of patients had increased to 6,040,996, cared for by 8,853 providers in 724 practices.
According to the results, hypertension was the most common condition among patients, occurring in 57.1 percent in 2013 and 58.5 percent in 2017. Coronary artery disease (CAD) was the second most common condition, followed by atrial fibrillation (AFib) and heart failure (HF).
Blood pressure control rates among patients with hypertension remained stable throughout the study period at 73.1 percent in 2013 and 72.3 percent in 2017. For patients with CAD, use of statin medications increased from 66 percent in 2013 to 80.1 percent in 2017.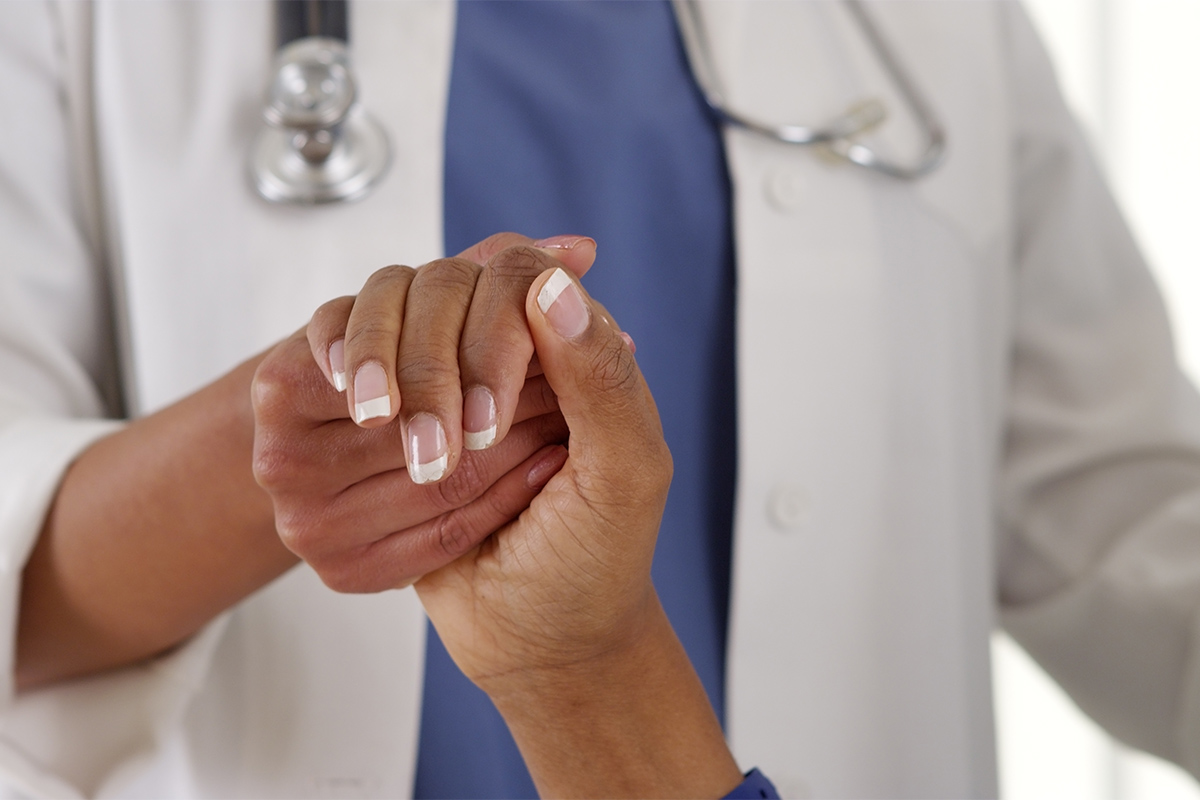 In addition, use of oral anticoagulation medications increased from 52.7 percent to 65.7 percent among patients with AFib, while use of combined beta-blocker and renin-angiotensin antagonist medication increased from 60.7 percent to 72.8 percent among HF patients.
The researchers also noted that data from the PINNACLE Registry contributed to a variety of quality improvement campaigns and 51 peer-reviewed publications during the study period.
The PINNACLE Registry represents the largest sample of ambulatory cardiology practices in the U.S. and "provides important insights into its current care delivery," say the authors. They conclude that data from 2013 to 2017 suggest that care is improving and becoming more standardized at practices participating in the registry, however the study also "highlights areas where improvements should occur."
PVI Registry: Driving Understanding, Science, Best Practices
The treatment of lower extremity peripheral artery disease and cerebrovascular disease has evolved in recent years to include more invasive procedures. ACC's PVI Registry is key to understanding patient and procedural characteristics and outcomes, and can play a pivotal role in scientific evidence generation, medical device surveillance and creation of best practices for peripheral vascular intervention (PVI) and carotid artery revascularization, according to the authors of a study published in the American Heart Journal.
W. Schuyler Jones, MD, FACC, et al., used data from ACC's PVI Registry to examine patient and procedural characteristics, and examined the design and implementation of the registry. As of Jan. 1, 2019, the registry, launched in 2014, contained data from 208 centers in the U.S. for 45,316 lower extremity PVIs, 12,417 carotid artery stenting (CAS) procedures and 11,027 carotid endarterectomy (CEA) procedures.
PVI now is used more than surgical revascularization as the most common treatment for patients with claudication refractory to medical therapy or exercise training and critical limb ischemia, according to the researchers.
The registry tracks this transition of treatment using three modules: lower extremity PVIs, CAS and CEA. Over the next year, more modules are expected to be added to allow for evaluation of patients treated in cath labs, angiography suites and operating rooms.
In addition, it is planned that PVI Registry data will be linked with longitudinal data from other sources, such as the Centers for Medicare and Medicaid Services, which will significantly improve the utility of the registry, state the researchers.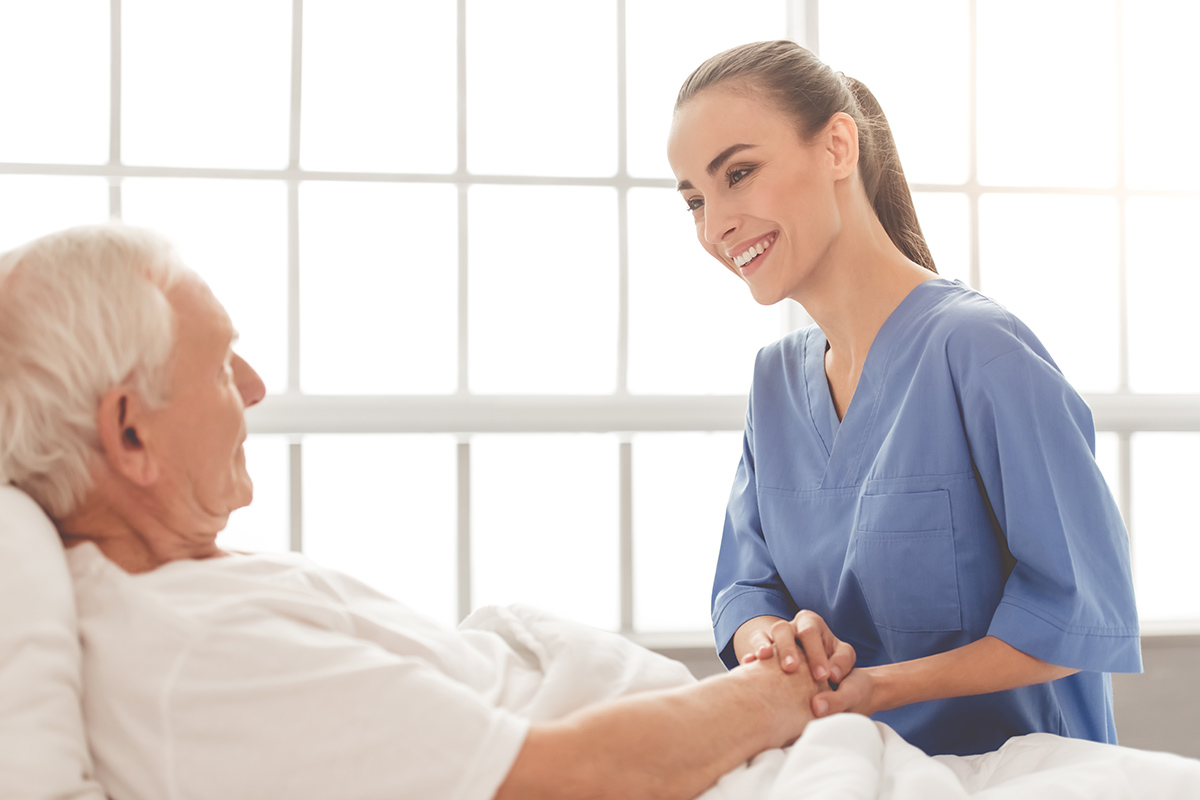 The study found most of the patients were white (81-93 percent), male (58-62 percent) and were 68-70 years old. The proportion of patients who were asymptomatic was about 44 percent for those who had CAS and 60 percent who underwent CEA. Nearly the same proportion of patients with critical limb ischemia and claudication/atypical limb symptoms had lower extremity PVI.
"The registry has comprehensive data elements, consistent data collection practices and broad coverage across more than 200 centers," researchers conclude.
"With expanding capacity of modules, broad partnership with vascular specialists and dedication to perform quality improvement, device surveillance and clinical research, the ACC PVI Registry has successfully launched and is uniquely positioned to play a pivotal role in scientific evidence generation, medical device surveillance and creation of best practices for PVI and carotid artery revascularization."
Patterns in 30-Day Post-MI Readmissions
Patients readmitted to the discharging hospital after myocardial infarction (MI) do not have significant differences in outcomes compared with those who are readmitted to another hospital, according to a study published in the Journal of the American Heart Association.
Jennifer A. Rymer, MD, MBA, et al., linked data from ACC's Chest Pain – MI Registry with claims data from the Centers for Medicare and Medicaid Services to examine patterns in 30-day post-MI readmissions, stratified by the discharging hospital vs. nondischarging hospital.
According to the results, of the 53,471 MI patients who were discharged, 7,715 (14.4 percent) were readmitted within 30 days. Among the readmitted patients, 5,595 (73 percent) returned to the discharging hospital.
Patients who were readmitted to a nondischarging hospital were more likely to live in areas with lower household incomes and lower educational levels than those admitted to the discharging hospital.
Among all readmitted patients, 1,746 (22.6 percent) were readmitted for conditions similar with their original diagnosis, 2,480 (32.1 percent) for conditions that may have been related to the MI, and 3,489 (45.2 percent) for other diagnoses.
There was no significant difference in length of stay for those readmitted to the discharge hospital vs. another hospital (4 vs. 3 days). Of readmitted patients, 579 (7.5 percent) died within 30 days and 1,655 (21.5 percent) died with six months of the original discharge date.
Mortality did not differ significantly between patients who were readmitted to the discharge hospital vs. another hospital at 30 days (7.4 vs. 7.7 percent) or at six months (21.8 vs. 20.5 percent).
The results suggest it is "increasingly important for hospitals to work together as a regional network to prevent unnecessary readmissions both at their own institution as well as neighboring institutions," write the authors.
Readmission to a new hospital was not associated with a longer length of stay or higher mortality, they conclude, adding these "patterns are reassuring with respect to continuity of care and patient outcomes."
Failure to Rescue as New Quality Metric to Assess Pediatric Cath Lab Programs
The use of failure to rescue (FTR) as a quality metric provides important information about pediatric congenital cardiac catheterization laboratory programs and should be included in future research and quality improvement efforts, according to an NCDR study published in the Journal of the American Heart Association.
Using data from ACC's IMPACT Registry, Michael L. O'Bryne, MD, MSCE, et al., developed a modified FTR metric for the pediatric cardiac cath lab environment and then assessed the patient-, procedure- and hospital-level factors associated with risk of complications and FTR.
The researchers also looked at whether there was a correlation between hospital rankings based on FTR and pooled adverse events (AEs).
FTR was defined as all deaths occurring within two days of catheterization and all AEs that required care beyond the capacity of the cath lab. For all hospitals, the researchers also calculated ratios of observed to expected events for FTR, all AEs and catastrophic AEs.
Overall, the researchers studied 77,850 cath procedures in 53,056 patients with a median age of four. Of the 91 hospitals, 46 percent were university or teaching hospitals, and 10 percent reported that a high proportion of cath lab patients were adults.
The results showed the adjusted risk of FTR was lower at higher-volume hospitals and at hospitals that performed a high proportion of adult cases. Composite AEs were not significantly associated with hospital volume, but there was a significant association with patient-level and procedure-level factors.
In addition, there was no correlation between hospital rankings by risk standardized ratios for all AEs or for FTR.
The findings "suggest that FTR provides information about hospital performance not captured by case-mix adjusted AE," the researchers write. They conclude that "FTR should be included along with pooled AEs in future research and quality improvement efforts."
FTR "does have its place and can complement other existing metrics," Ralf J. Holzer, MD, MSc, FACC, writes in an accompanying editorial. He adds the use of FTR as a quality metric could "be further enhanced by validating causality between proximal AE and catastrophic outcomes, through further studies."
Few Diabetes Patients Achieve ASCVD Risk Factor Targets: NCDR Study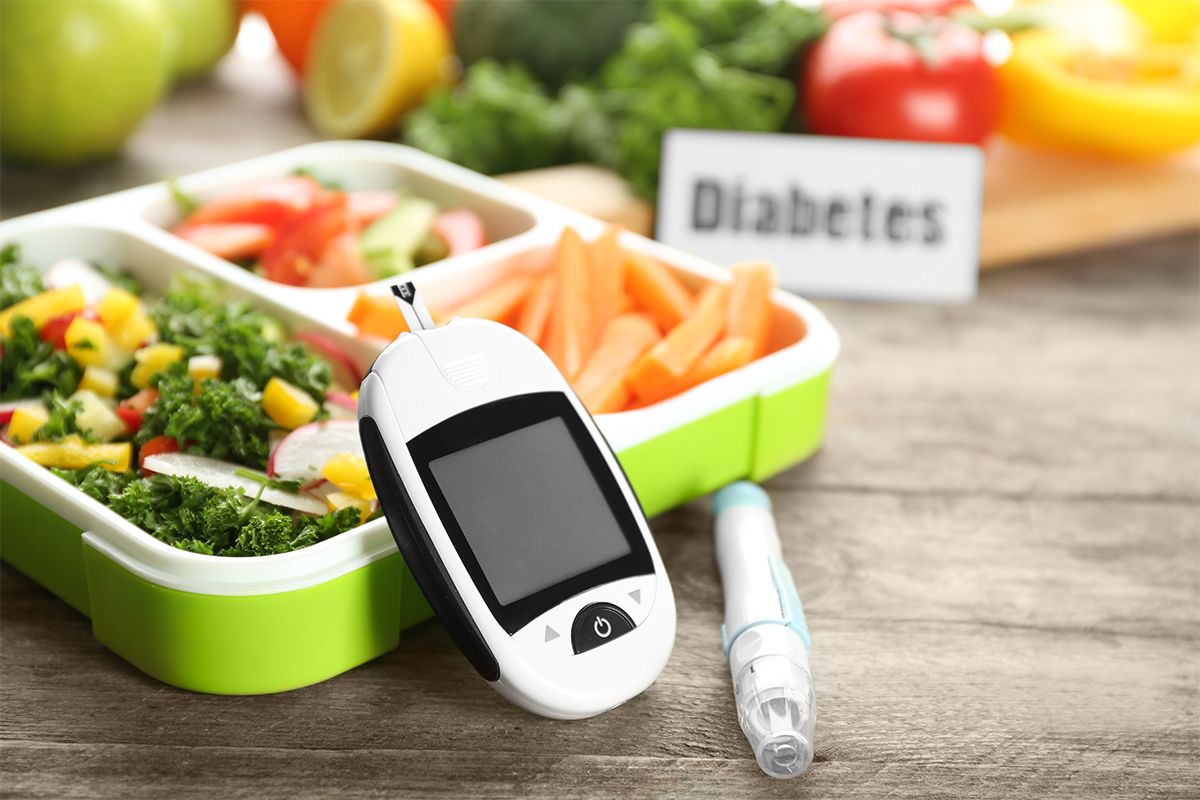 As few as one-fifth of adult diabetes patients are achieving target levels for atherosclerotic cardiovascular disease (ASCVD) prevention risk factors, according to a study published in Diabetes, Obesity and Metabolism.
Using data from ACC and Veradigm's Diabetes Collaborative Registry, Wenjun Fan, MD, et al., investigated target attainment of HbA1c, LDL-C and blood pressure (BP), as nonsmoking status, among 74,393 adult patients with diabetes.
Target HbA1c was defined as <7 percent and <8 percent, respectively, for patients without and with prior ASCVD. For LDL-C, the target was <100 mg/dL for those without ASCVD and <70 mg/dL for patients with an ASCVD history. BP was calculated using targets of <140/90 mm Hg and <130/80 mm Hg, based on the 2017 ACC/AHA Guideline.
Researchers also measured composite scores for all four risk factors (HbA1c, LDL-C, BP and nonsmoking status) and for three risk factors (HbA1c, LDL-C and BP).
Overall, 21.6 percent of all patients met the target levels for the composite of all four risk factors, including 23.6 percent of patients without prior ASCVD and 20.7 percent of those with an ASCVD history.
When target BP was set at 130/80 mm Hg, the composite score of four risk factors decreased to 13 percent. When nonsmoking status was excluded, 15.3 percent of all patients achieved composite control of HbA1c, LDL-C and BP.
The researchers conclude that one in five diabetes patients are achieving comprehensive risk factor control for ASCVD prevention, a proportion that decreases to fewer than one in six with the lower BP target.
Moving forward, optimizing cardiovascular disease prevention will require improved interventions focused on lifestyle management and evidence-based treatments.
Clinical Topics: Anticoagulation Management, Arrhythmias and Clinical EP, Diabetes and Cardiometabolic Disease, Dyslipidemia, Heart Failure and Cardiomyopathies, Invasive Cardiovascular Angiography and Intervention, Noninvasive Imaging, Prevention, Atherosclerotic Disease (CAD/PAD), Anticoagulation Management and Atrial Fibrillation, Atrial Fibrillation/Supraventricular Arrhythmias, Lipid Metabolism, Nonstatins, Novel Agents, Statins, Acute Heart Failure, Heart Failure and Cardiac Biomarkers, Interventions and Coronary Artery Disease, Interventions and Imaging, Interventions and Vascular Medicine, Angiography, Nuclear Imaging, Exercise, Hypertension
Keywords: ACC Publications, Cardiology Magazine, American Heart Association, Angiography, Coronary Angiography, Angiotensins, Anniversaries and Special Events, Anticoagulants, Atrial Fibrillation, Benchmarking, Blood Pressure, Carcinoembryonic Antigen, Carotid Arteries, Cerebrovascular Disorders, Cholesterol, LDL, Coronary Artery Disease, Endarterectomy, Carotid, Exercise, Hemoglobin A, Heart Failure, Hydroxymethylglutaryl-CoA Reductase Inhibitors, Hypertension, Ischemia, Lower Extremity, Medicaid, Medicare, Patient Care, Operating Rooms, Patient Discharge, Patient Readmission, Peripheral Arterial Disease, Quality Improvement, Registries, Renin, Risk Factors, Specialization
< Back to Listings