Conversations With Kohli | Guideline-Recommended Shared Decision-Making and Informed Consent: How to Incorporate Into Our Practices?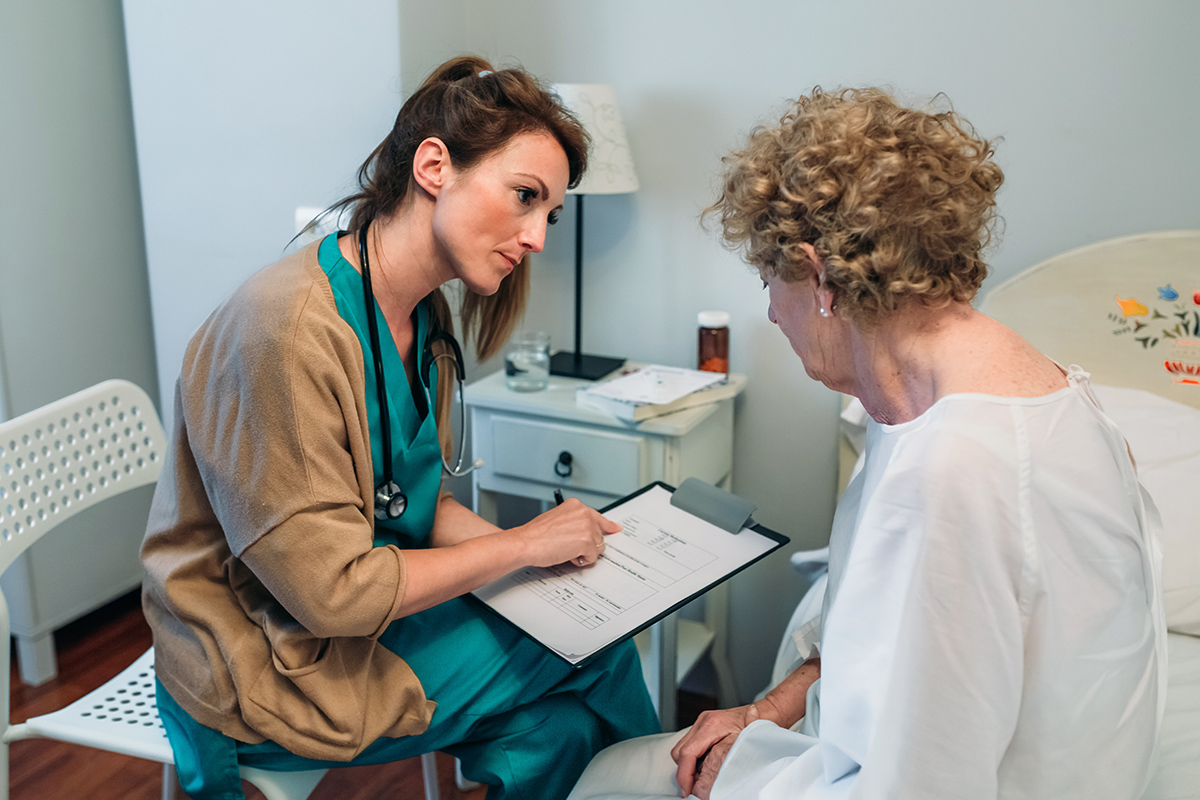 The release of new lipid guidelines, first by the ACC/American Heart Association and more recently by the European Society of Cardiology, has most cardiologists hotly debating the merits of statin therapy for primary and secondary prevention.
But, one thing everyone universally agrees on (on either side of the pond) is the importance of shared decision-making for starting statin therapy. The same applies for primary prevention aspirin therapy.
But... what exactly does "shared decision-making" mean? And, specifically how do we actually implement this fully in a 10 to 15 minute clinical encounter?
This ambiguous term is a great catchall for shifting the responsibility onto the physician to "inform and educate" the patient about a certain therapy and engage her/him in a discussion about the advantages and disadvantages of the intervention.
However, are we actually educating patients or overwhelming them with information they're ill-equipped to understand? Do we as physicians fully understand the meaning of shared decision-making and employing it in a manner to promote health literacy? Where are the guidelines to explain the meaning of this and to guide us in practicing shared decision-making?
According to the U.S. Department of Health and Human Services, 35 percent of people have a basic or below basic health literacy level and only 12 percent of adults have proficient health literacy.
This means... one in three patients we see in the office would have difficulty with common health tasks, such as following directions on a prescription drug label or adhering to a childhood immunization schedule using a standard chart.
I also lean heavily on my PharmD, PA, NP and RN colleagues to engage the entire cardiovascular team
and empower them to take on the goal of patient education.
These are our patients we see in our offices everyday – so the onus truly lies on us to educate and inform them and to engage them in making a joint decision about their health and health care.
The weight of this responsibility, as well as the difficulty and challenges, really hit me during a recent procedure day when I was getting ready to do a TEE on a patient with atrial fibrillation to screen him for a Watchman. He was a 58-year-old homeless man with history of heavy alcohol use, who had completed a high school education.
My informed consent process, which admittedly had become more of a monologue, outlined the risks of a perforated esophagus, oropharyngeal bleeding and aspiration. He didn't ask any questions and signed the form. But – after – I wondered if he truly understood the implications.
It was a wake-up call. We must be mindful that we aren't speaking to a colleague or a clinician when we provide medical information to our patients, but instead to a lay person, whose level of education and health literacy may limit her/his ability to comprehend the information we share.
So, what's the answer and how do we as clinicians engage in this "Class I" guideline-recommended shared decision-making in a meaningful way with our patients? Well, for starters, we must limit the medical jargon we use when talking to our patients.
Think about this analogy… if I had car trouble and I took it to the mechanic, I'd hope she or he would explain the problem with my car in simple terms. Instead, if the mechanic used complicated technical language for what was wrong and what needed to be done, I would stare at him much in the same way my patient was looking at me when I explained the TEE.
How do you handle shared decision-making in your practice? What tips do you have for patient education? Resources to share?
Share your thoughts on Twitter using #CardiologyMag and #ConvosWithKohli. Tag @ACCinTouch.
Next, we must learn not to overwhelm our patients. Certainly, there are merits to giving patients lots of information and educating them as much as possible as patient autonomy is important.
But, part of our job as medical professionals is to process and filter what is most necessary for the patient to understand the risks, without going through every possible piece of information. And, the biggest part of our role is to help the patient in her/his decision-making, hence the term shared decision-making.
To me, shared decision-making means educating the patient, answering her/his questions and then incorporating the patient's belief systems and preferences into offering a recommendation for therapy. It is not making the decision for the patient in a reflexive fashion.
And, it is not (on the other end of the spectrum) leaving the responsibility entirely to the patient to decide and simply laying out all the options – this is a cop out. It would be as if my mechanic made me decide what to do to repair my car – it's completely unfair.
Finally, being in a busy clinical practice myself, I understand time is limited and pressing and shared decision-making in 10 to 15 minutes with all the other expectations from the visit is a tall order.
So, I started using multiple visits to educate in a step-wise fashion. I also lean heavily on my PharmD, PA, NP and RN colleagues to engage the entire cardiovascular team and empower them to take on the goal of patient education.
Regardless of how you implement it in your own practice, try to always remember that the benefit of all this information sharing is for the patient, not the physician.
It's not an obligatory "CYA" process we must go through, but an actual opportunity to educate, inform and try to understand what barriers the patient may be facing to adhere to or initiate therapy.
After all, ultimately, our guideline-recommended therapies are only as good as the patients who are taking them.
It's time we start thinking about our patients as a whole before we launch into our informed consent or shared decision-making monologues... their literacy, socioeconomic status background, mental status, neurocognitive function, among other factors, all need to be considered when deciding what implementation of these catchall phrases of shared decision-making and informed consent actually mean.
And, one thing is for sure… these processes definitely aren't one-size-fits-all. They must be tailored to each patient and to each encounter!
This article was authored by Payal Kohli, MD, FACC. She practices in Denver, where she treats a variety of cardiovascular diseases, and is the medical expert at the local 9 News station, which is an NBC affiliate.
Clinical Topics: Arrhythmias and Clinical EP, Dyslipidemia, Prevention, Atrial Fibrillation/Supraventricular Arrhythmias, Lipid Metabolism, Nonstatins, Novel Agents, Statins
Keywords: ACC Publications, Cardiology Magazine, Health Literacy, American Heart Association, Language, Hydroxymethylglutaryl-CoA Reductase Inhibitors, Secondary Prevention, Information Dissemination, Atrial Fibrillation, Motivation, Immunization Schedule, Decision Making, Social Media, Goals, Delivery of Health Care, Informed Consent, Primary Prevention, United States Dept. of Health and Human Services, Educational Status, Lipids, Esophagus, Aspirin, Social Class
< Back to Listings