Building on a Legacy: Remembering Eliot Corday, MD, MACC, a Physician, a Diplomat, an Advocate and a Father
Eliot Corday, MD, MACC, was a cardiovascular leader, an innovator, a diplomat and an advocate. He was also a physician who made regular home visits to his patients, and a father who bought his son his first stethoscope and little black doctor's bag at the age of three so they could make house calls together.
"I was raised to practice beside him," says Stephen R. Corday, MD, FACC, whose office at Cedars-Sinai in Los Angeles, CA, still bears his dad's name on the door and his awards and pictures on the wall.
Eliot Corday was a pioneer and an innovator. He worked with Nobel Laureate Dickenson Richards, MD, on research that eventually led to the development of cardiac catheterization, as well as Arthur Master, MD, on research that eventually led to modern stress testing.
He also played a pivotal role in the development of continuous ECG recordings in ambulatory patients, and his radioisotope research was a precursor to contemporary nuclear cardiology.
He was also a great cardiologist – and in some cases "cardiologist to the stars," says his son.
Credit: Cedars-Sinai
Some of his most well-known patients included William Randolph Hearst, President Dwight Eisenhower and baseball great Joe DiMaggio.
"No matter who they were, patients always came first for my dad, just as they do for me," says Stephen Corday.
In addition to his contributions to research and to his patients, Eliot Corday also played a major role in the ACC, including serving as president from 1965-1966. In fact, much of the College's early forays into the global health arena can be traced back to him.
In 1961 he created the International Education Committee, which was responsible for sending ACC members from the U.S. to lead "circuit courses" in dozens of countries, including the former Soviet Union, China and Poland.
Over a span of 20+ years, these courses trained clinicians in less-developed countries in cardiovascular diagnosis and treatment.
At one point, President Ronald Reagan invited Eliot Corday to head the U.S. Information Agency's Medical Science Advisory Committee, which televised live communication between U.S. cardiologists and cardiologists in the Middle East, India, Hungary and Russia.
"My father was devoted to the College and the role it could play in sharing education and knowledge around the world," says Stephen Corday.
He notes that the "medical Peace Corps-esque" trips transcended politics and fostered sharing of ideas and knowledge between cardiologists in countries that were otherwise behind the Iron Curtain.
Eliot Corday also had a lasting impact on the College in terms of advocacy. Both he and cardiovascular surgeon Michael deBakey, MD, are credited for successfully advocating before Congress for federal funding of cardiovascular research.
Their work was instrumental in the passage of the Heart Disease, Cancer, and Stroke Amendments of 1965.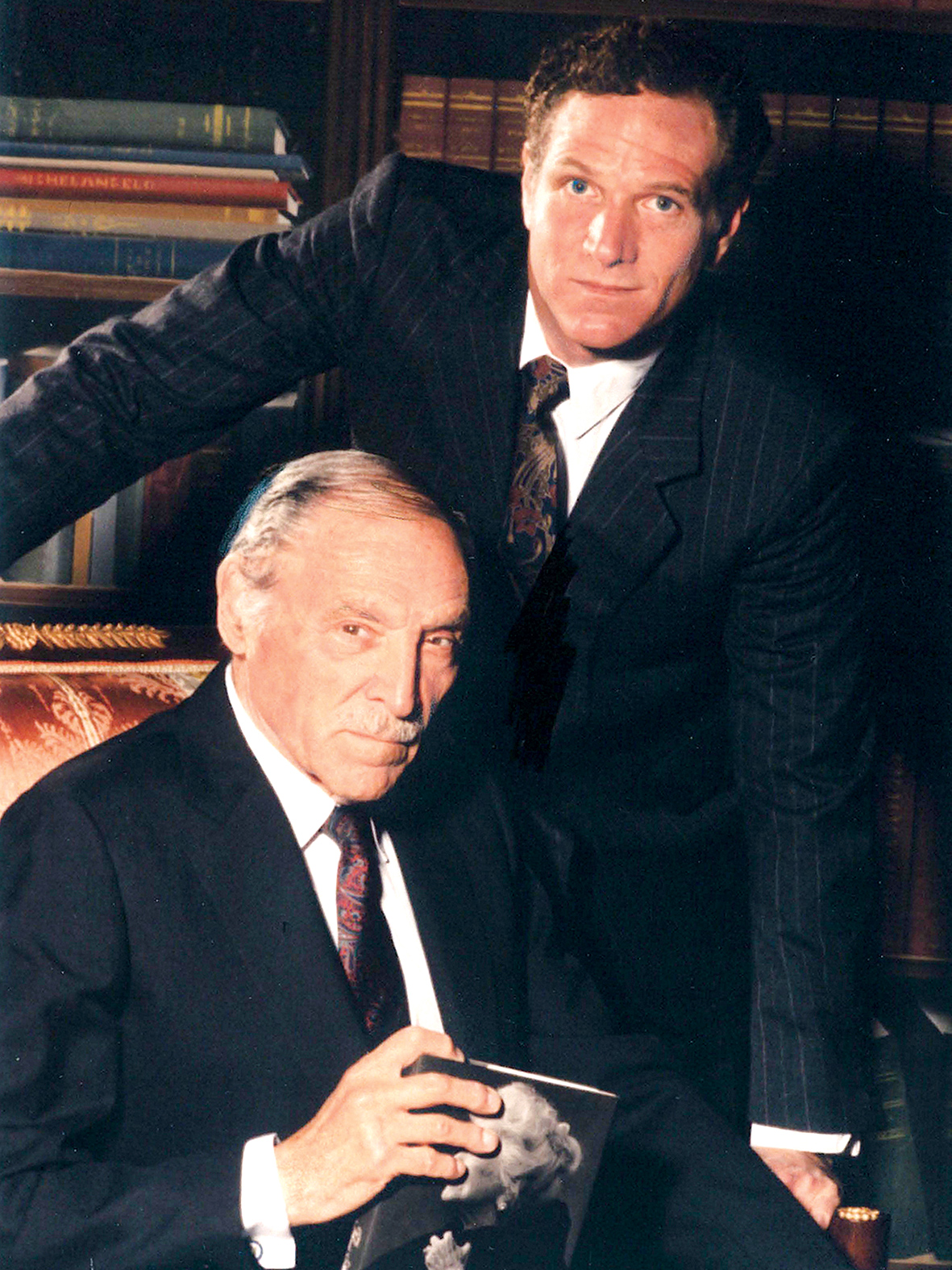 Additionally, he and health care activist and philanthropist Mary Lasker united in support of funding for the National Institutes of Health (NIH) to address cardiovascular disease and cancer, says Stephen Corday.
As these advocacy efforts grew, Eliot Corday was influential in helping coordinate the College's move from New York City to Bethesda, MD, conveniently located near the NIH offices.
Today, Stephen Corday carries on the practice he and his father shared from 1979 through 1999. Some of his patients even knew him as the young boy with a stethoscope at his father's side.
He also carries on the tradition of attending ACC's Annual Scientific Session each year. He recalls missing classes a few times in college and medical school just to make it to the meeting with his dad.
"The ACC Annual Scientific Session is a unique forum for bringing the global cardiovascular community together for discussions around the latest science and education – both of which play dramatic roles in bringing new ideas," he says.
"I think my father would be proud of where the College is heading. I'll definitely be in Chicago."
Health Policy Sessions at ACC.20/WCC
Don't miss these health policy-related sessions at ACC.20/WCC. Check the meeting app for details on rooms, dates and times. Search ACC.20/WCC in your app store to download it today.
March 28
SESSION 637: How to Ensure Patients Have Access to Preventive Services Globally: Universal Health Coverage For Services and Essential Therapies - A "Global Health Spoken Here" Session.
The aim of this session is to educate attendees about the various options that exist around the world to deliver best in practice care even in resource limited regions.
March 29
SESSION 6512: Getting to the Heart of Costs and Quality: Global Perspectives on Value-based Care.
This session will explore the different approaches to value-based care in the U.S. and globally.
SESSION 701: What's in a Name? Practicalities of the 4th Universal Definition of MI. This session will include information on how payers translate acute MI documentation into diagnosis codes that directly impact reimbursement and will offer tips on how to develop a real-time acute MI adjudication process that is consistent with the 4th UDMI and can help optimize chances of success in today's value-based care environment.
March 30
SESSION 1431: Spotlight on Special Topics: Innovation and Technology 7. Poster topics of interest include predictors of success in the Bundle Payments for Care Improvement program; remote patient monitoring and electronic health record (EHR) integration and reimbursement; and text-mining EHRs for recruiting and data collection in clinical trials.
SESSION 411: Joint ACC/Journal of the American Medical Association Late-Breaking Clinical Trials.
Catch the LBCT sharing data from a new trial evaluating the efficacy and safety of e-cigarettes for smoking cessation.
Keywords: ACC Publications, Cardiology Magazine, House Calls, Peace Corps, Advisory Committees, Developing Countries, Global Health, Schools, Medical, Privacy, Cardiovascular Diseases, Stethoscopes, Social Media, National Institutes of Health (U.S.), Awards and Prizes, Politics, Heart Diseases, Cardiac Catheterization, Neoplasms, Stroke, Surgeons, Electrocardiography, Radioisotopes, Longitudinal Studies, acc20, ACC Annual Scientific Session
< Back to Listings