Innovation at ACC | Self-Driving Cars, Low-Flying Drones and Digital Cardiovascular Care
Self-driving cars were "popping wheelies" on the Las Vegas strip and low-flying drones were overhead. But the real buzz of the massive 2020 Consumer Electronics Show (CES) last month was inside – where the focus was advances in the digital health space.
ACC collaborated with the Consumer Technology Association (CTA), which runs CES, to co-lead a featured track called Disruptive Innovations in Health Care. Importantly, the field of digital health technology has reached the point where collaboration with clinically focused organizations with the structure to evaluate and disseminate technology is needed to take digital health tech from novel to actionable.
Dipti Itchhaporia, MD, FACC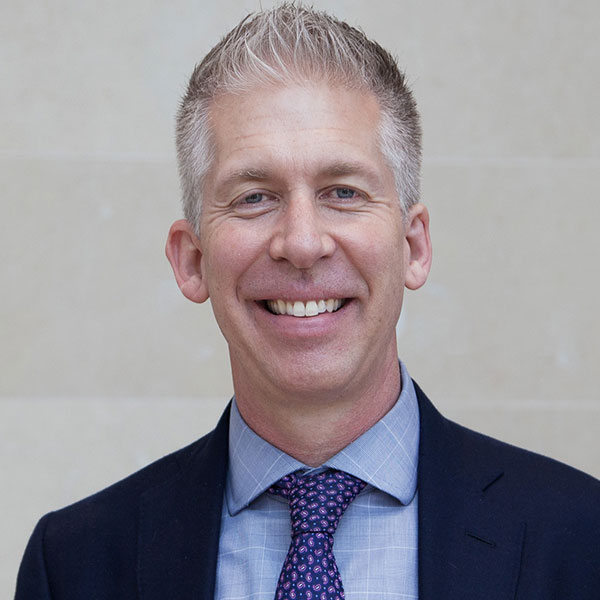 Thomas Maddox, MD, MSc, FACC
John S. Rumsfeld, MD, PhD, FACC
ACC leaders Dipti Itchhaporia, MD, FACC, and Thomas Maddox, MD, MSc, FACC, were among the featured panelists, which also included other health care providers, payers, pharmacists, and retailer and tech company representatives.
ACC's Chief Innovation Officer and Chief Science and Quality Officer John S. Rumsfeld, MD, PhD, FACC, introduced the conference track with a call to action. He reminded the diverse audience of start-up entrepreneurs, venture capitalists and large pharmaceutical and technology companies, as well as academic and hospital leadership, that large-scale partnerships are essential to advance digital health in a productive and high-quality manner.
The day commenced with a session called Welcome Home Health Care, in which Itchhaporia, ACC vice president-elect, engaged with leaders from BestBuy Health, Samsung, United Healthcare and Dispatch Health to discuss creating clinically relevant solutions for health care in the home.
The discussion ranged from exciting examples of technology for monitoring patient activity in the home to pragmatic conversations regarding engaging payers and demonstrating cost savings.
Next up, the Heart Rhythm Society (HRS) and CTA led a joint session highlighting best practices for using wearable technology to manage personal health, including detecting and monitoring cardiovascular biometrics. The document will highlight cardiovascular wearables and best practices and will be published in coming months.
Verily Health Platforms, Livongo, CVS Health and Ginger (an on-demand mental health company) participated in a discussion about achieving higher value health care by concentrating on healthy patient behaviors.
Panelists shared perspectives on lowering health care costs by reaching large populations in the community and in their homes and addressing epidemics such as mental health issues and diabetes directly with the patient concurrent with traditional health care.
In addition to addressing preventive health at home, a panel of patients, providers and technology companies revealed the future of cardiovascular outpatient care with a look at "Moving Care Beyond the Clinic."
All presenters agreed the future of outpatient cardiac care now lies with the patient, on their journey, in the community.
These panelists discussed the increased patient convenience and compliance, reduced cost of care, and unloading of the hospital and large specialty clinics when the appropriate health care is performed in the community, thus improving access for all.
From the perspective of large medical centers, digital technology companies and most importantly patients, the panel made it clear that outpatient care will soon move away from large centralized facilities and shift towards community-based access.
The day ended with examples of successful clinical-technology partnerships and a lively discussion of how to make it work on a larger scale. The track itself was an excellent example of clinical-technology partnership between ACC and CTA and the motivation for further marriage of the two industries to provide better solutions for patient care.
This article was authored by Ami Bhatt, MD, FACC, director of the adult congenital heart disease program at Massachusetts General Hospital in Boston, MA. Reach out to her with @AmiBhattMD.
Keywords: ACC Publications, Cardiology Magazine, Automobiles, Motivation, Leadership, Pharmacists, Outpatients, Cost Savings, Ambulatory Care, Mental Health, Patient Compliance, Health Behavior, Health Care Costs, Biomedical Technology, Diabetes Mellitus, Preventive Health Services, Epidemics, Pharmaceutical Preparations, Innovation
< Back to Listings