Feature | The Board of Governors: All For You
The members of the Board of Governors (BOG) are your grassroots leaders who have been elected by ACC members from North America and the U.S. Armed Services, Veterans Administration and U.S. Public Health Service.
Every BOG member wears two hats: president of her/his chapter and governor representing the chapter in the BOG.
While each chapter is a separate legal entity, together we have shared visions and goals. In fact, outside the overarching Mission of the College, the specific mission of the BOG is to provide bi-directional communication between the membership and the Board of Trustees (BOT).
History of the BOG
As eloquently retold by John Gordon Harold, MD, MACC, past BOG chair and past ACC president, the BOG was founded in 1951 when the College chartered 22 state chapters to give added voice to the membership.
The BOG's charge was to "determine the policies, activities and scope of the College, and receive at the annual meeting reports from the BOT, officers, and committee chairs concerning their activities."
The BOT briefly dissolved the BOG in 1954 in the interest of ensuring the College worked towards prominence as a national organization, but the BOG was reactivated in 1957 to help verify FACC credentials.
As the ACC expanded its expertise to include socioeconomic aspects of cardiovascular care in the 1980s, the BOG took on a heightened role to address local advocacy, legislation, regulation and reimbursement.
Many chapters began holding their own annual meetings to capitalize on this newfound need, but also to meet local and regional needs for cardiovascular continuing medical education for all its members.
What Has the BOG Done For You Lately?
The BOG has been very active this year and concluded several task forces that directly benefit you.
Wellness Task Force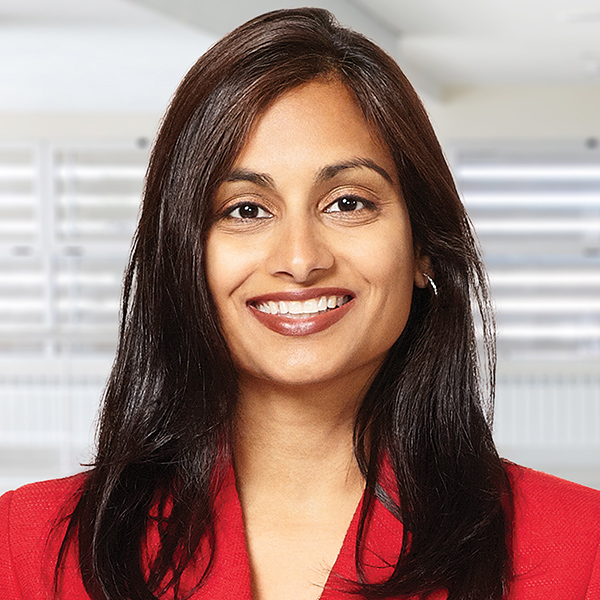 Chaired by Laxmi S. Mehta, MD, FACC, immediate past governor of the Ohio Chapter, this task force worked closely with the Membership Wellness Work Group to identify resources and create a toolkit to enable chapters to address members' concerns for wellness and burnout.
Chapters have been charged with developing a "wellness plan" to operationalize improvement of wellness; communicating effective wellness strategies with members in a variety of venues; and promulgating a message of resiliency and self-care.
Diversity and Inclusion Task Force
Chaired by Pranav M. Patel, MD, FACC, governor of the California (Southern) Chapter, this task force worked closely with the broader ACC Diversity and Inclusion Task Force, as well as many non-BOG members, to ensure equal opportunities for participation and leadership for all cardiovascular clinicians moving towards a fully inclusive organization.
The task force is creating tactics to address necessary culture change of membership; socializing and educating chapter members on the principles of diversity and inclusion; and creating and sustaining a permanent diversity and inclusion philosophy within our chapters.
FIT Jeopardy Task Force
Chaired by Nkechi Ijioma, MD, FACC, then governor-elect of the North Dakota Chapter, this task force created guidance and resources for ACC chapters to more effectively conduct FIT Jeopardy during or outside of their annual chapter meetings. FIT Jeopardy helps to engage some of the best and brightest stars and is of immense member value.
Cardiovascular Enterprise Task Force
Chaired by Susan Smyth, MD, PhD, FACC, immediate past governor of the Kentucky Chapter, this task force worked closely with the Cardiovascular Management Member Section and MedAxiom to create a toolkit for chapters to engage heath systems, members and private groups to support the business side of cardiology and nonclinical competencies.
It is becoming especially critical to arm members with information as they undertake site neutrality discussions with hospitals and health systems. This task force was also instrumental in identifying and cataloguing ACC's vast but scattered resources for future consolidation.
Cardiovascular Team State Liaison Task Force
Chaired by Craig Beavers, PharmD, AACC, chair of the Cardiovascular (CV) Team Member Section, this task force worked to define the optimal role of the CV Team state liaison within the chapters.
The Task Force concluded each chapter should work towards a high-functioning leadership triad that includes the chapter president, the CV team state liaison and the chapter executive, where each is fully supported to fulfill their respective role.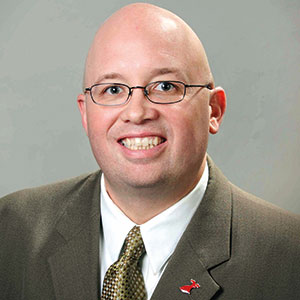 No Governor or CV Team State Liaison Left Behind
Chaired by Andrew Miller, MD, FACC, immediate past governor of the Alabama Chapter and immediate past chair of the BOG, this group designed a strategy to retain and repurpose the College's investment in volunteer leadership through further ACC and chapter engagement.
The toolkit created by this task force, complete with tips on creating a strong application and sharing competencies, has been so well received that it will soon morph into a "no member left behind" strategy.
State Advocacy Task Force
Chaired by Ramin Manshadi, MD, FACC, governor of the California (Northern) Chapter, this group worked with the ACC's State Advocacy Team to create a chapter toolkit on advancing prior authorization reform state by state.
Resources include a state-by-state analysis, communications and media strategies, and steps to increase the visibility of prior authorization reform awareness among clinicians.
Choosing Wisely Task Force
Chaired by Friederike K. Keating, MD, FACC, governor of the Vermont Chapter, this task force is working with ACC Science and Quality staff to draft careful recommendations on testing and treatment strategies that should be avoided because of their low value.
Many individual state chapters have made valuable contributions towards member value. Watch for a summary of some of the top accomplishments in a coming issue of the Journal of the American College of Cardiology.
The Future of the Chapters and the BOG
The chapters and the BOG are an integral part of the fabric of the College. We continue to make great progress towards the College's Strategic Goals within the broad areas of the professional home, actionable knowledge, care delivery and organizational stability.
You too can be a part of the future of the chapters and the College. Contact your governor or a member of your local board/council and get involved in the most dynamic cardiovascular organization – the ACC.
This article was authored by Akshay K. Khandelwal, MD, FACC, and Daniel M. Philbin Jr., MD, FACC, chair and chair-elect respectively, of ACC's Board of Governors.
Keywords: ACC Publications, Cardiology Magazine, Trustees, Self Care, Education, Medical, Continuing, Leadership, Goals, Advisory Committees, United States Public Health Service, Policy, Volunteers, Government, Socioeconomic Factors, United States Department of Veterans Affairs
< Back to Listings