Feature | Atrial Fibrillation: What's New From ESC Congress Science?
This year's European Society of Cardiology (ESC) Congress might have been delivered virtually but it included a wealth of new boots on the ground and hands-on the patient information for the management of atrial fibrillation (AFib), including a new management guideline and a few trials that upend long-standing traditions in AFib treatment.
New ESC AFib Guideline Seeks to Streamline Management
AFib is a growing public health crisis the magnitude of which is often underappreciated. In the U.S., it's estimated by the year 2030 some 12.1 million will develop AFib. It increases the risk of death in women two-fold and 1.5-fold in men. Patients with AFib are also twice as likely to be admitted to hospital as their peers without the condition.
As announced during the meeting, a new AFib management guideline has been developed by the ESC in collaboration with the European Association of Cardio-Thoracic Surgery (EACTS) and published simultaneously with their presentation in the European Heart Journal.
The guideline advocates the Atrial fibrillation Better Care (ABC) pathway as a "simple" and "holistic" way to "streamline integrated care of [AFib] patients across all healthcare levels and among different specialties." Use of this pathway, compared with usual care, has been associated with a significantly lower risk of adverse events, including stroke and all-cause death, and lower health care costs.
The 'A' (Anticoagulation/Avoid stroke) in ABC involves stroke and bleeding risk assessment and the use of thromboprophylaxis in all AFib patients except for those at low risk of stroke. 'B' (Better symptom management) refers to both rate and rhythm control (with cardioversion, antiarrhythmic drugs, and/or ablation) with medications and procedures. 'C' (Comorbidities/Cardiovascular risk factor management) is management of other conditions such as hypertension and lifestyle-related risk – smoking cession, improved nutrition to lose weight, avoiding excess alcohol and moderate intensity exercise.
One idea stressed in the new guideline (there were total of 20 "key messages" so a careful reading is a must for interested clinicians) is that an individualized care plan should be agreed upon by the patient and family, with input from an interdisciplinary team including cardiologists, nurses and psychologists. Successful management should also consider the patient's perspective, and should include the avoidance of lifestyle "triggers" for AFib, like carrying excess weight.
The guideline writers also included a thoughtful section on the gaps in evidence in this field. Among several identified is the unknown threshold of AFib burden at which it's appropriate to initiate oral anticoagulation therapy. There are two ongoing trials in subclinical AFib patients (detected with cardiac implantable electronic devices) that should help answer this question.
In a nod to gender equality, in a closing section of messages on what to do and not do, the authors' final suggestion to clinicians, given a Class I, Level of evidence A rating is as follows:
"It is recommended that women and men with AF are equally offered diagnostic assessment and therapies to prevent stroke and other AF-related complications."
EAST-AFNET 4: Is Early Rhythm-Control Therapy Associated With Lower Risk of CV Outcomes?
Early rhythm control therapy was associated with a significant reduction in adverse cardiovascular events compared with usual care in patients diagnosed with AFib, according to findings from the EAST-AFNET 4 trial, which was simultaneously published in the New England Journal of Medicine (NEJM).
"These results have the potential to completely change clinical practice towards rhythm control therapy early after the diagnosis of atrial fibrillation," reported principal investigator Paulus Kirchhof, MD. "They suggest that early rhythm control therapy should be offered to all patients with early AF at risk of cardiovascular complications."
The study randomized a total of 2,789 patients from 135 sites in 11 European countries to either early rhythm control therapy or usual care.
Participants were in their first year of an AFib diagnosis and with at least two cardiovascular comorbidities and were randomized to early rhythm control or usual care and followed for five years for a primary outcome of composite cardiovascular death, stroke or hospitalization for heart failure or acute coronary syndrome. The median time between AFib diagnosis and randomization was 36 days.
Patients in the early rhythm control group received antiarrhythmic drugs or catheter ablation, with rhythm control therapy escalated when recurrent AFib was documented clinically or by ECG, including monitoring with patient-operated ECG devices.
Patients in the usual care group were initially managed with rate control. Rhythm control therapy was only used to mitigate severe AFib-related symptoms in this group.
During a median follow-up of 5.1 years, the primary outcome occurred in 249 patients on early therapy and in 316 patients receiving usual care (hazard ratio [HR], 0.79; p=0.005). The absolute risk reduction with early rhythm control was 1.1% per year.
The clinical benefit of early rhythm control was consistent across subgroups, including asymptomatic patients and patients without heart failure, researchers said.
Additionally, while all components of the primary outcome occurred less often in patients randomized to early therapy, researchers found cardiovascular death and stroke were significantly reduced compared to usual care. However, there was no difference in nights spent in hospital between groups (5.8 vs. 5.1 days per year; p=0.226).
In terms of the primary safety outcome, there was no significant difference in the composite rate of stroke, all-cause death and serious adverse events caused by rhythm control therapy (231 vs. 223 events in the early therapy and usual care groups, respectively).
Commenting on the trial, Kirchhof suggested the reason this trial was positive and other trials of rhythm control in AFib were negative might be attributed to the fact these patients were newly diagnosed, making it likely they had sustained minimal damage to their atria, something that can impede efforts to restore and maintain sinus rhythm.
In a related editorial also published in NEJM, T. Jared Bunch, MD, FACC, and Benjamin A. Steinberg, MD, MHS, FACC, wrote: "The results of this trial support the use of rhythm control to reduce atrial fibrillation-related adverse clinical outcomes when applied early in the treatment of patients with atrial fibrillation."
However, they also note the use of other cardiovascular therapies in the trial, including anticoagulants, beta-blockers, statins, etc., "probably contributed to the low rates of stroke, heart failure, acute coronary syndrome, and death and highlight the need to treat atrial fibrillation with comprehensive management."
ELDERCARE-AF: Low-dose Edoxaban in the Very Elderly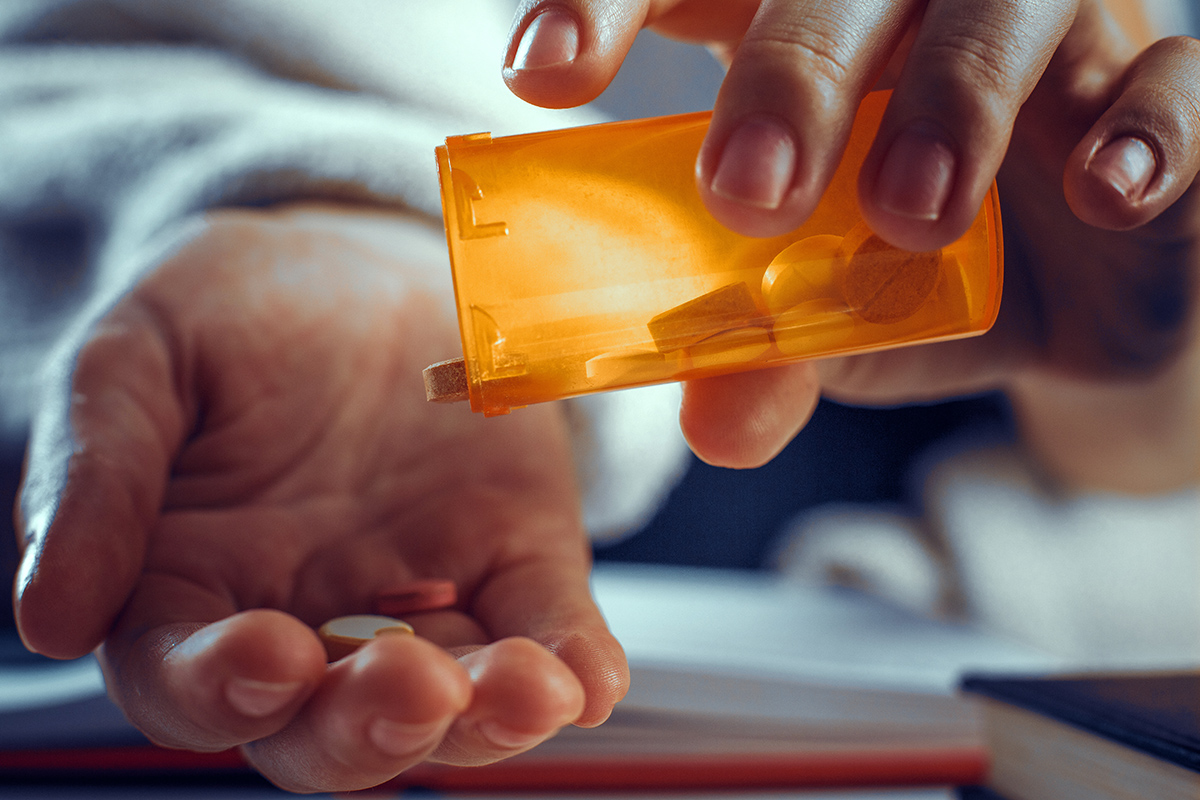 In patients not considered appropriate candidates for standard oral anticoagulation therapy, edoxaban 15 mg once daily was superior to placebo for preventing stroke or systemic embolism in very elderly Japanese patients with nonvalvular AFib, without increasing the risk of major bleeding.
These findings from the ELDERCARE-AF trial were presented by Ken Okumura, MD, PhD, at ESC Congress 2020 and simultaneously published in the New England Journal of Medicine.
Bleeding risk is often cited as the reason for withholding oral anticoagulation in very elderly patients with AFib. To see if low-dose edoxaban might be safe and effective in this setting, researchers randomly assigned 984 Japanese patients (≥80 years of age) with nonvalvular AFib to either edoxaban 15 mg daily or placebo. Mean age was 86.6 years and 42.6% were male. The mean CHADS2 score was 3.1.
Only 681 of 984 participants completed the trial. Of the 303 who discontinued, 158 withdrew and 135 died, with similar rates seen in both groups.
Edoxaban was superior to placebo for the primary efficacy endpoint, a composite of stroke or systemic embolism, with annualized rates of 2.3% for edoxaban and 6.7% for placebo (HR, 0.34; p<0.001). Stroke was seen in 1.8% and 6.0%, respectively.
No difference was seen for the primary safety endpoint of major bleeding (3.3% per patient-year and 1.8% per patient-year; HR, 1.87; p=0.09), but there was more gastrointestinal bleeding in the edoxaban arm (14 events vs. 5 events). No significant difference was observed in death from any cause between the two groups (9.9% and 10.2% in the edoxaban and placebo groups, respectively).
One of the limitations to the trial was the high discontinuation rate. "Most patients who withdrew did so because of adverse events unrelated to bleeding or because they were no longer capable of participation," reported the investigators. There were only six patients who withdrew because of bleeding-related concerns.
Also, because the trial enrolled only East Asian patients, the results may not be applicable to other populations. "East Asian patients with atrial fibrillation who were treated with the lower-dose regimen of edoxaban [either 15 or 30 mg daily] in the ENGAGE AF-TIMI 48 trial had higher rates of stroke or systemic embolism and higher rates of overt bleeding of any kind…than patients who were not East Asian," reported Okumura, et al.
"This study adds to the large body of knowledge suggesting benefit over risk of anticoagulating elderly patients with AFib," said ACC.org Editor in Chief Kim A. Eagle, MD, MACC. "Age alone should not stop the use of effective agents to prevent embolic stroke."
IMPACT-AF: Education Intervention to Increase Compliance With OAC?
A single educational mailing on stroke prevention for AFib patients and their clinicians did not increase the use of oral anticoagulants (OAC), according to results of the IMPACT-AFib trial.
Researchers randomly assigned 47,333 patients (average age of 78 years) with AFib and a guideline-based indication for an OAC (CHA2DS2-VASc score of 2 or greater) to receive either an educational intervention (one mailing at the start of the trial) or usual care.
Participants had not been prescribed an anticoagulant in the previous 12 months and had not been admitted to hospital for bleeding in the previous six months. The primary endpoint was the proportion of patients started on an OAC over the course of the 12-month trial.
Researchers found that at one year, the primary endpoint occurred in 9.89% of the intervention group and in 9.80% of the usual care group (adjusted odds ratio, 1.01; p=NS).
"Among a population with a guideline indication for oral anticoagulant[s] for stroke prevention with AFib, there was no statistically significant difference in rates of oral anticoagulant initiation at one year with a single education intervention," said study author Sean Pokorney, MBA, MD, an associate fellow of the ACC.
However, he noted that "numerically more patients initiated oral anticoagulants early after the mailing, raising the question of whether multiple mailings or further contact may have been beneficial."
Clinical Topics: Acute Coronary Syndromes, Anticoagulation Management, Arrhythmias and Clinical EP, Dyslipidemia, Heart Failure and Cardiomyopathies, Prevention, Anticoagulation Management and ACS, Anticoagulation Management and Atrial Fibrillation, EP Basic Science, Atrial Fibrillation/Supraventricular Arrhythmias, Nonstatins, Novel Agents, Statins, Acute Heart Failure
Keywords: ACC Publications, Cardiology Magazine, Atrial Fibrillation, Anticoagulants, Hydroxymethylglutaryl-CoA Reductase Inhibitors, Secondary Prevention, Acute Coronary Syndrome, Odds Ratio, Stroke, Thiazoles, Pyridines, Embolism, Heart Failure, Anti-Arrhythmia Agents, Electric Countershock, Numbers Needed To Treat, Thoracic Surgery, Public Health, Control Groups, Cardiovascular Diseases, Follow-Up Studies, Random Allocation
< Back to Listings