Feature Interview | Reducing Health Disparities, Diversifying Physician Workforce Key to Achieving Quality Improvement
"We will never have high-quality care if we're treating different groups of people differently," says Quinn Capers IV, MD, FACC. An interventional cardiologist and professor of internal medicine and vice dean for faculty affairs at the Ohio State University College of Medicine, Capers will deliver the Ralph G. Brindis Keynote Lecture at ACC Quality Summit Virtual on Oct. 8.
In his talk, titled "Diversity and Inclusion in Health Care," Capers will discuss ACC's commitment to improve diversity and inclusion in the cardiovascular workforce and in ACC's leadership and membership. Capers has conducted research on diversity in medicine and leads training on implicit bias for clinicians.
He recently spoke with Cardiology about the role of diversity within the context of quality improvement and shared his thoughts on how to address health disparities and racism in medicine.
Why is diversity and inclusion important in the context of quality improvement?
Health care disparities – in which two demographic groups with the same medical problem get different treatment – is a major black eye in our health care system. In cardiology, after documenting health care disparities for 30 years, we still have studies showing that Blacks, Hispanics and women do not get the same level of care as white male patients. This results in people suffering needlessly.
The reasons for this are multifactorial, but one is a lack of diversity in the cardiology workforce. Research shows that physicians who come from backgrounds that are underrepresented in medicine or physicians of any race from socioeconomically disadvantaged backgrounds are more likely to serve disadvantaged populations.
There is also evidence that minority patients – in part because of mistrust of the health care system from years of mistreatment – are more likely to consent to vaccinations and major surgeries if the recommending physician shares their background. One of the most important things we can do to improve quality is to diversify the physician workforce.
The issue of health disparities has been more visible since the COVID-19 pandemic began. Do you think disparities will continue to be part of the national conversation?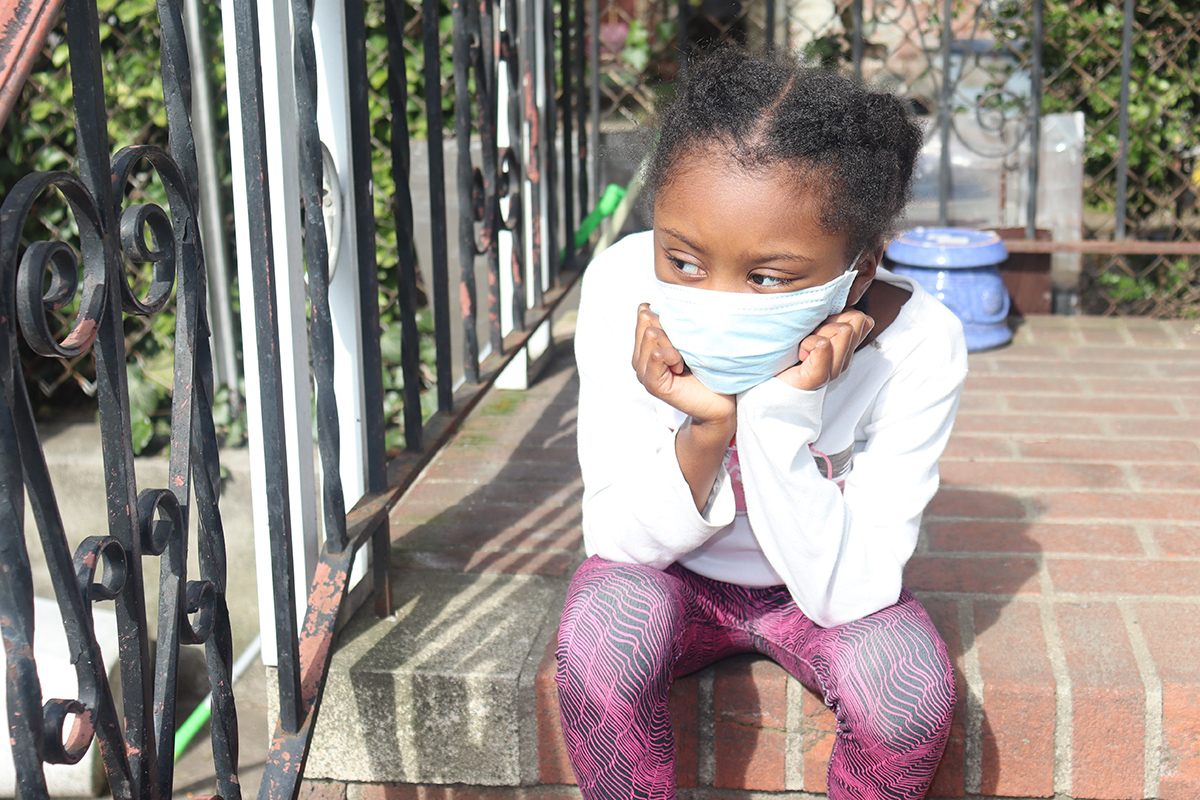 I do. COVID-19 didn't cause health disparities, but it put a spotlight on the social determinants of health and how people with fewer resources are at a disadvantage when they don't have a primary care physician, the means to get tested or the ability to take off work. If we have a vaccine and COVID becomes a thing of the past, it is certainly my hope that we won't ignore the issues that were put under the spotlight during the pandemic.
There is a global call to end racism and racist policies and structures that allow people to live so differently and receive different levels of treatment. Medicine must heed that call, too, by dismantling the structures that have led to a lack of diversity in medicine for so long and by treating all people fairly and equitably.
Racism is a public health issue. Just as we are working feverishly to develop a vaccine to treat COVID-19, I would love to see us working to reduce the impact of racism and bias in medicine, because that also results in the loss of too many lives. Racism in medicine was here long before COVID and if we don't do something about it, it will be here after COVID.
How can an individual clinician address health disparities in their daily work?
I'm a big fan of clinical protocols. When I was trainee, I thought protocols were cookbook medicine. If your patient has this, you do that, then go to the next step. My feeling was "The doctor has spent years gaining an understanding of pathophysiology and shouldn't have to follow a cookbook." However, it turns out that when treatment decisions are left to the doctor's discretion, we wind up with racial and gender health care disparities. I've come around in my thinking about the value of clinical protocols.
The individual clinician can make sure to follow those protocols. If we know that the best practice is for heart attack patients to receive aspirin and a beta-blocker, then every heart attack patient needs to get those medications. There are still studies showing that women and Black patients discharged from the hospital with a heart attack were less likely than white men to be discharged on these medications. Similar studies have shown racial disparities in the use of lifesaving defibrillators, stents and bypass surgery.
At the individual level, clinicians need to bring their best selves to patient interactions. We all have unconscious biases. If in a physician's unconscious mind, based on prior experiences, they associate young white women with compassion, old white men with wisdom and young black men with danger, these implicit biases might influence them to treat these patients differently. Individual practitioners can take online tests to determine their implicit biases, and there are strategies to reduce and overcome them.
How can quality improvement efforts help address disparities?
We tend to have a competitive spirit in medicine. I think coming up with ways that show how one medical center is performing compared with another medical center can help. Are mortality rates higher? Are Blacks less likely to get a beta-blocker at one hospital vs. another? Recording and reporting that kind of data can go a long way. No one wants to be in last place or in the bottom decile. Report cards and benchmarking will help. Are all races at "Hospital A" getting the same quality of care? How about at "Hospital B"? For hospitals that show unexplained racial and gender disparities in care, we need to have strategies to help them achieve equity. There must also be accountability and consequences. This is one way that quality improvement processes can address disparities.
Clinical Topics: Cardiovascular Care Team, COVID-19 Hub
Keywords: ACC Publications, Cardiology Magazine, COVID-19, Coronavirus, Coronavirus Infections, Pandemics, Racism, Healthcare Disparities, Leadership, Capparis, Empathy, Aspirin, Physicians, Primary Care, Benchmarking, Patient Discharge, Quality Improvement, Public Health
< Back to Listings