Business of Medicine | ACC Cardiovascular Summit: Navigating the Intersection of Health Care Economics and QI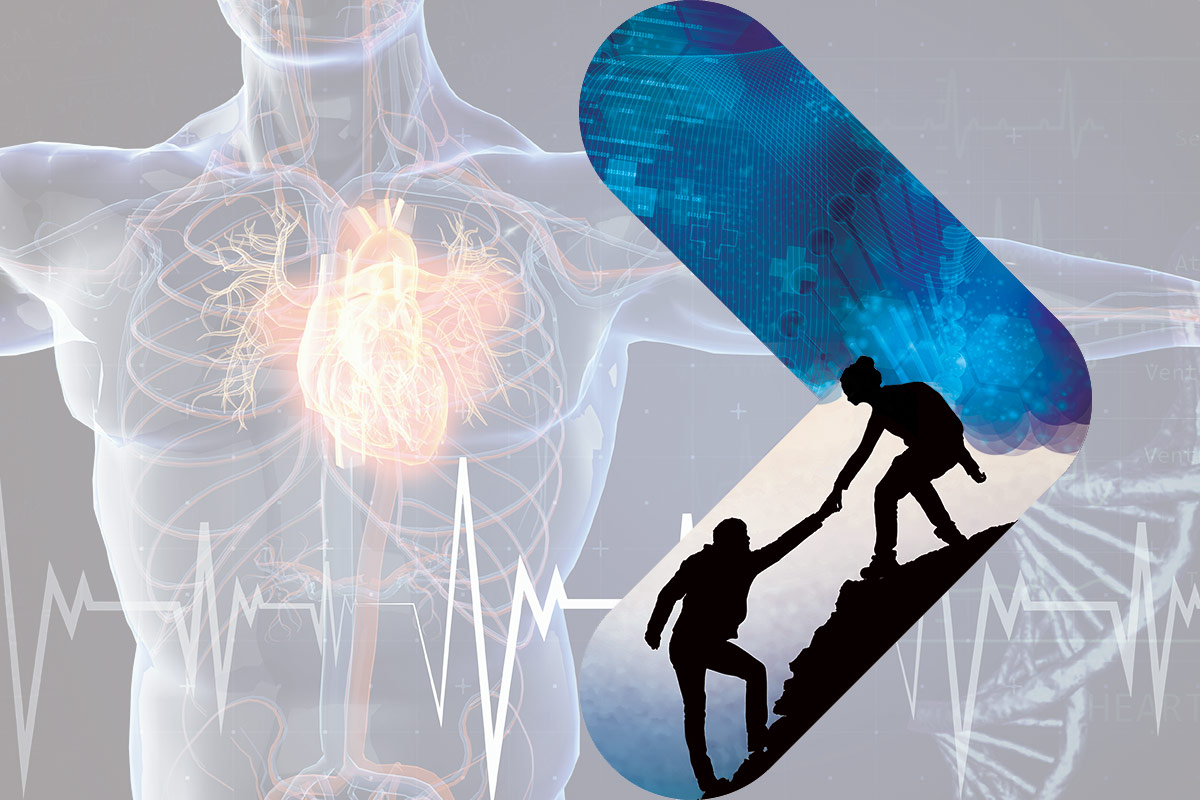 Each year the ACC's Cardiovascular Summit provides a unique opportunity for clinicians, practice managers, hospital administrators and other members of the cardiovascular care team to come together to learn and share the best methods for optimizing care delivery and improving patient outcomes.
This February will be no different with an impressive lineup of plenary sessions, mini-intensives and focused workshops across five domains:
Managing Rapid Change
Transforming Cardiovascular Care
Navigating Health Care Economics
Optimizing the Clinician Experience
Enhancing the Academic Agenda.
Additionally, don't miss abstracts demonstrating best practices in quality improvement and the opportunity to network with colleagues spanning the entire cardiovascular profession.
Not to Miss Plenary Sessions
How to Fix Health Care
Vivian S. Lee, MD, PhD, MBA
What CV Team Members Can Learn From a Navy Seal
Brian Ferguson
Maximizing Professional Fulfillment Through Connectivity and Self Knowledge
Alan M. Friedman, MA
Culture Change: Professionalism, Anti-Bullying, Harassment: What Do You Do at Your Institution to Approach These Challenges?
Moderator: Pamela S. Douglas, MD, MACC; Panel: Kathryn L. Berlacher, MD, FACC; Jennifer H. Mieres, MD, FACC; Robert Roswell, MD, FACC
Leading with a Dyad Model
Ben Bache-wiig, MD; Cathleen Biga, MSN, FACC; Jack R. Chamberlin, MD, FACC; Jason H. Cole, MD, MS, FACC; Thomas A. Draper, MBA, MAACVPR
Health Care Systems, Employed CV Physicians, and Independent Practices: Challenges and Opportunities
Moderator: Gerald G. Blackwell, MD, MBA, FACC; Panelists: William T. Katsiyiannis, MD, FACC; Joon S. Lee, MD, FACC J. Jeffery Marshall, MD, FACC
The Power of Well-Being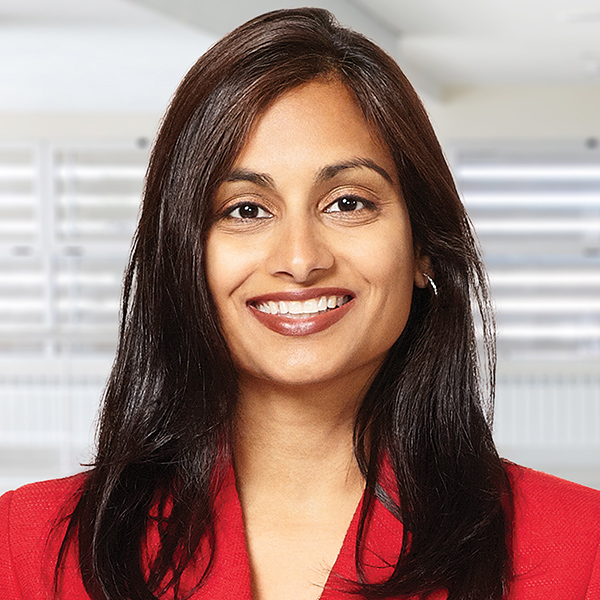 There is no denying the direct correlation between clinician well-being and achieving the triple aim of improved care, better outcomes and lower costs. Over the last several years, ACC Cardiovascular Summit leaders have made it a point to weave the topic into dedicated educational sessions, while also incorporating wellness activities ranging from yoga to virtual spin classes into breaks. Cardiology asked Laxmi S. Mehta, MD, FACC, chair of ACC's Well-Being Work Group, about plans for this year's Summit.
Clinician well-being is a crucial factor when it comes to optimizing patient care and outcomes. How is the topic of well-being being woven into the 2021 CV Summit?
The planning committee members were intentional by incorporating well-being throughout the program and the majority of learning objectives directly or indirectly address clinician wellbeing. Several tracks address topics fundamental to well-being, specifically "Managing Rapid Change, "Transforming Cardiovascular Care" and "Optimizing the Clinician Experience."
Are there key sessions/activities attendees should look for?
The plenary session on "Maximizing Professional Fulfillment Through Connectivity and Self Knowledge" is central to the well-being theme – and I encourage all attendees to join this discussion with Alan Friedman of J3P Healthcare Solutions. A separate plenary session on "Culture change: Professionalism, Anti-Bullying" is another must see for all cardiovascular leaders – these topics are critical to ensuring a culture of wellness, inclusion and excellence. Additionally, a session focused on "Recognizing the Impaired Team Member" will offer important tips on team management and self care.
What is your own advice/lessons learned for prioritizing well-being at the personal, professional and/or practice level?
Burnout is not the result of an individual's weakness. It is due to workplace-related stresses, including excessive workload, moral injury and loss of autonomy. Improving our organization's culture of wellness, improving practice efficiency, and contributing to process improvement will enhance our well-being. We all have a role in our personal well-being and need to reflect on our own meaning of professional fulfilment.
By understanding what brings us joy in medicine, we can work with our employers and colleagues to find solutions. Self-compassion is critical. We need to treat ourselves with a similar compassionate response to that which we would give a colleague, friend or family member in difficult situations. The social connections we develop and maintain both in-person and virtually are essential. And finally, individuals must participate in routine self-care (exercise, nutrition, sleep), including accessing mental health services, when appropriate.
Looking for more on well-being? Visit ACC's Clinician Well-Being Portal at ACC.org/ClinicianWellBeing for dedicated resources and tools.
Partners in Learning
Collaboration is fundamental to transforming cardiovascular care and advancing solutions to heart health. The ACC is proud to partner with key partner societies for several joint sessions as part of this year's Cardiovascular Summit. Check the agenda to learn more about the sessions featuring experts from the American Society of Echocardiography, American Society of Nuclear Cardiology, Heart Rhythm Society, Society for Cardiovascular Angiography & Interventions, Society of Cardiovascular Computed Tomography, and the Society for Cardiovascular Magnetic Resonance.
CV Summit Chair Picks
Cardiovascular Summit 2002 Chair Howard "Bo" Walpole Jr., MD, MBA, FACC, and Course Co-Chair Cathleen Biga, MSN, FACC, share their thoughts on what's new for 2022, best memories of Summits past and more! See you virtually from February 17-19.
Howard "Bo" Walpole Jr., MD, MBA, FACC
What's new for CV Summit 2022?
With luck, we will be the first national ACC meeting to be held completely in-person since the beginning of the COVID-19 pandemic. (Of note, we were also the last in-person meeting before the COVID shut down.) *Note: CV Summit is now all-virtual due to the ongoing COVID-19 pandemic.
What sessions are you most looking forward to?
I am very interested in hearing the discussion surrounding the new AHA/ACC Chest Pain Guideline and how they may change our throughput of these patients. I am also interested in how cardiology groups will handle the new uses of cardiac CT and MR. Additionally, the poster sessions are always very interesting and stimulate great discussions.
Favorite CV Summit memory or outcome from years past?
I have enjoyed watching the Cardiovascular Summit grow from its small predecessor meeting (Evolving Models of Care) held at Heart House in 2008 to become one of the ACC's largest educational meetings.
Advice for first-time attendees?
Don't try to absorb every detail. Focus on the big picture and how each session tells a piece of the evolving story of modern cardiology practice. What can you take home on Monday and implement in your practice?
Use the breaks and social hours to meet and network with members of the cardiovascular team from across the country. This is a great opportunity to learn how others are dealing with some of our common problems. It is also an opportunity to get a "sidewalk consult" with some of the best medical business consultants in the country.
Advice for veteran attendees?
Bring several of your partners so you can "divide and conquer." Each of you can focus on one or more of the complex workshops, then share notes and impressions. Don't be afraid to ask questions. That's what makes the Summit unique.
Cathleen Biga, MSN, FACC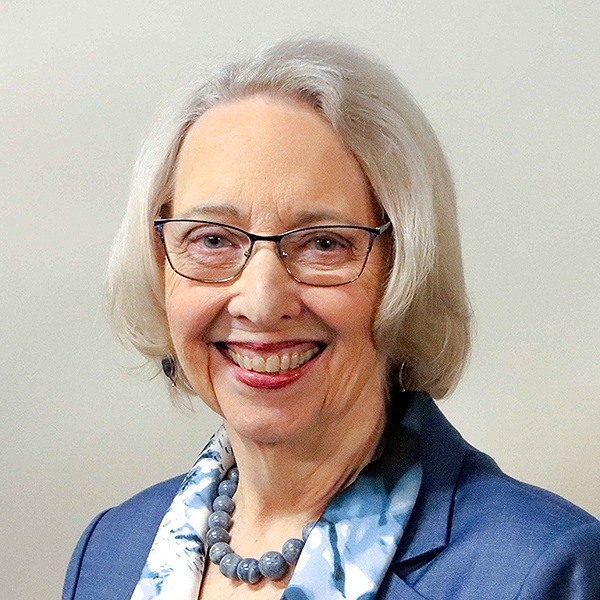 What's new for CV Summit in 2022?
As always, the ACC Cardiovascular Summit will have all the cutting-edge non-clinical competencies – from the basics of hospital financing, to how to develop, design, build and/or operationalize subspeciality clinics, to how to integrate team-based care and how to implement all the rule changes to optimize your practice. The summit has it all.
What session(s) are you most looking forward to?
I'm looking forward to the sessions addressing shared visit changes, as well as the mini-intensive for physician compensation. Oh yes, I'm also interested in discussions on how in the world we are staffing our clinics and cardiovascular service lines in this pandemic world.
Favorite CV Summit memory or outcome from years past?
Learning from each other is my favorite outcome. The Summit provides that intimate environment where speakers and attendees can learn from each other and ask the questions that keep us all up at night. Together, we are able to take home actionable ideas to implement in practice.
Advice for first-time attendees?
Attend the pre-conference session! It will give you a roadmap to the Summit and provide tips for choosing your breakouts wisely.
Advice for veteran attendees?
Remember to bring your team. Together you can divide and conquer and bring as much knowledge back to your practice as possible.
Preparing For 2022: What CV Programs Need to Know
In addition to continued challenges stemming from the pandemic, 2022 will usher in regulatory and financial changes that will put pressure on cardiovascular programs from coast to coast. Check out MedAxiom's high-level list of things programs of all sizes should have on their radars for 2022 and look for dedicated sessions offering more insights into many of these challenges during the Cardiovascular Summit.
1. Physician Fee Schedule Changes
The Centers for Medicare and Medicaid Services (CMS) finalized clarifications regarding split/shared E/M visits performed by both physicians or non-physician practitioners (NPPs) who perform the substantive portion of the split (or shared) visit in a facility setting. CMS defines "substantive portion" as more than half of the total time spent by the physician and NPP. CMS modified its existing policy and now will allow either physicians or NPPs to bill for split (or shared) visits for both new and established patients, for critical care and certain Skilled Nursing Facility/Nursing Facility E/M visits. CMS requires a modifier be utilized to designate these split (or shared) visits in claims data.
2. Operational Efficiency Improvements
Limited capital will likely strain growth/expansion plans in 2022 making it critical for programs to capture every dollar and maximize resources. Programs must focus on improving operational efficiencies by effectively utilizing APPs, optimizing the revenue cycle and managing supply costs.
3. Political and Environmental Shifts
The health care landscape is rapidly evolving. Cardiovascular programs need to understand key political and environmental influences such as payer mix fluctuations, the emergence of private equity and hospital outpatient labs/ambulatory surgery centers, and shifting guidelines toward noninvasive diagnostic testing and imaging.
4. Human Capital and Workforce Challenges
Workforce challenges are top of mind for programs of all shapes and sizes. Overcoming these challenges requires an effective dyad team that will drive a culture to retain and recruit talent. The health and well-being of providers and care teams must be prioritized to reduce physician, administrator and clinical team burnout and ensure optimal patient care. Organizations must also rethink conventional staffing models and explore remote or virtual options.
5. Technology Innovation
While programs face numerous challenges in 2022, there are also exciting opportunities to innovate care delivery. We will continue to see an increase in the effective utilization of telehealth and expansion of remote care management given recent favorable payment changes. AI or machine learning to achieve predictive analytics is also on the rise and should be watched closely. Organizations must take a proactive role in leveraging technology to author the future – both short-term and long-term.
Learn more at MedAxiom.com and ACC.org/Advocacy.
Clinical Topics: Cardiovascular Care Team, COVID-19 Hub, Invasive Cardiovascular Angiography and Intervention, Noninvasive Imaging, Prevention, Interventions and Imaging, Angiography, Computed Tomography, Echocardiography/Ultrasound, Nuclear Imaging, Stress, Sleep Apnea
Keywords: ACC Publications, Cardiology Magazine, COVID-19, Ambulatory Surgical Procedures, Angiography, Artificial Intelligence, Burnout, Psychological, Cardiology, Centers for Medicare and Medicaid Services, U.S., Chest Pain, Committee Membership, Consultants, Critical Care, Delivery of Health Care, Diagnostic Techniques and Procedures, Echocardiography, Family, Fee Schedules, Hearing, Hospital Administrators, Hospitals, Machine Learning, Magnetic Resonance Spectroscopy, Medicare, Outpatients, Pandemics, Patient Care, Patient Care Team, Physicians, Policy, Professionalism, Quality Improvement, Self Care, Skilled Nursing Facilities, Sleep, Stress Disorders, Post-Traumatic, Technology, Telemedicine, Tomography, Tomography, X-Ray Computed, Veterans, Workforce, Workload, Workplace, Yoga
< Back to Listings