Business of Medicine | Shared Accountability, Collaborative Care Key Themes at ACC Value-Based Care in Cardiology Forum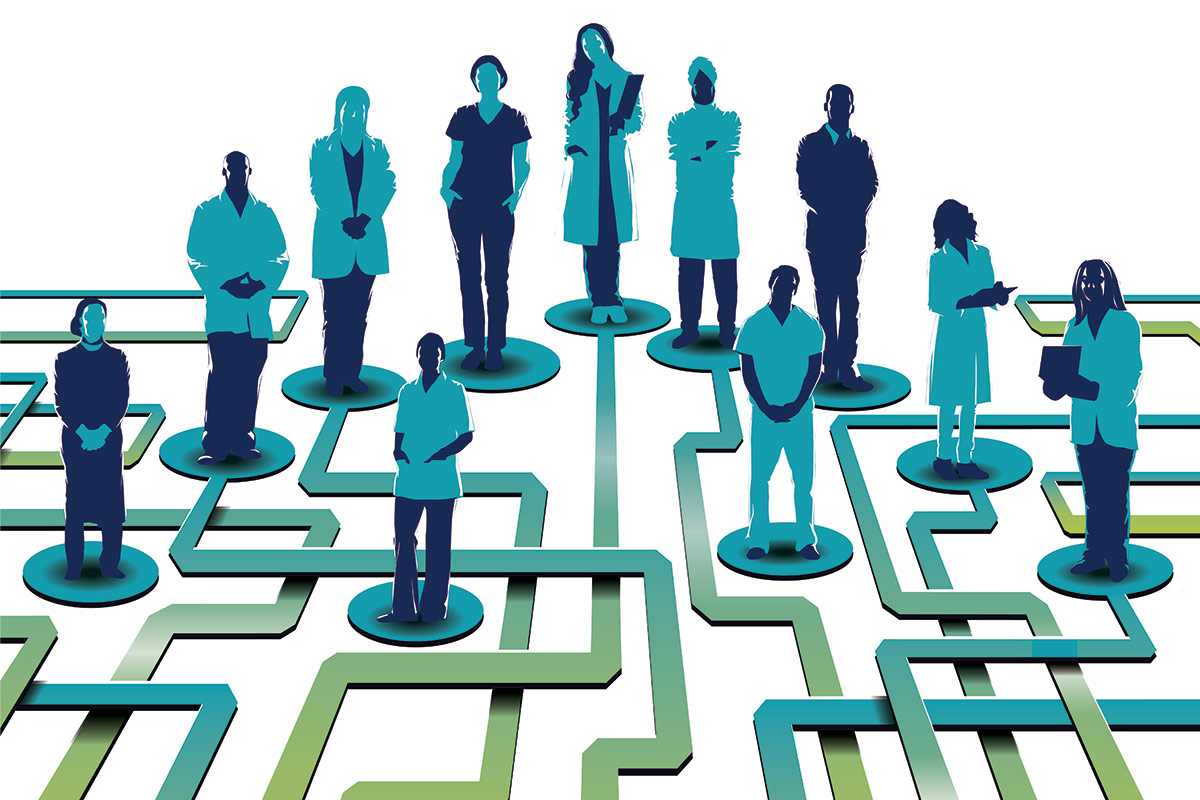 The annual ACC Value-Based Care in Cardiology Forum, held virtually on Dec. 2, 2021, brought together ACC members, payers, purchasers, primary care clinicians and representatives from the Centers for Medicare and Medicaid Services (CMS) to discuss the implementation of payment models that prioritize high-quality clinical care and allow all members of the health care delivery system to move together toward value.
Over the past three years, the forum has supported open and collaborative discussion around experiences in current payment models and the ideal characteristics of future models. The goal has not been to solve the issues of the health care system, but rather to advance an ongoing discussion and encourage the refinement of existing models and the design of new payment models that incentivize the delivery of evidence-based care for chronic cardiovascular conditions.
"The ACC has been engaged in the evolution of value-based care for quite some time, and we focus on informing policymakers and also translating policy into practice so we can position our members for success in the move to value-based care," said Paul N. Casale, MD, MPH, FACC, chair of the forum.
The 2021 Forum built on the themes from the previous year, which aimed to identify areas of collaboration and focus when it comes to value-based care models. (See sidebar.)
"At last year's forum, we came away with an agreement that value-based care should promote evidence-based care that promotes guideline adherence, addresses health equity and is locally driven and based on local priorities, systems of care and resources," Casale said.
This year, Casale noted the forum was focused on exploring tangible cardiology contributions to high-value care. Attendees were presented with case studies from four institutions involved with implementing care innovations and were able to participate in interactive discussions around opportunities for shared accountability and best practices for making the most of the care team.
In addition to shared accountability, the workgroups – representing Jamaica Hospital Medical Center in Queens, NY; MetroHealth System in Cleveland, OH; Augusta University Health in Augusta, GA; and Johns Hopkins Medicine in Baltimore, MD – discussed the issues of health equity, incentivizing the shift from fee-for-service to value-based payment, balancing model flexibility and ongoing challenges.
"This year's forum provided case examples of how cardiologists are actively participating at the leadership and practice level," said Co-Chair James B. Powers, MD, FACC.
Key takeaways that emerged included the challenge of incorporating rewards and penalties for providers with shared patients and the need to better leverage analytics to improve patient care and identify opportunities to strategically reinvest model rewards. Participants also discussed how value-based models in which care is not affected by the payer can result in improved health equity. In addition, speakers discussed the opportunity to improve care delivery and model performance by balancing resource management and utilization with evidence-based guidelines.
The forum closed with reactions from other stakeholders, including Sarah Fogler, PhD, deputy director of Patient Care Models at the CMS Center for Medicare and Medicaid Innovation, who described the Innovation Center's strategic refresh, announced in October 2021, to streamline the move toward value-based care and achieve equitable outcomes through high-quality and affordable care. Mollie Gelburd, JD, senior director of delivery system and payment transformation at America's Health Insurance Plans, offered the commercial payer perspective, commenting on the importance of data collection, and noting that a key goal is to make analytics more affordable and accessible for systems without resources to work with multiple vendors.
The ACC plans to compile recommendations from the meeting and present recommendations to senior leadership, as well as to CMS stakeholders, to inform efforts to further establish the College as a leader in value-based care.
Using Collaborative Care Delivery to Inform Development of Value-Based Payment Models
Value-based payment models reflecting the importance of team-based care in the management of patients with chronic cardiovascular conditions can help improve care delivery and health and better support cardiovascular specialists in the transition to value-based care, according to a paper published in JACC highlighting some of the key takeaways from ACC's 2020 ACC Value-Based Care in Cardiology Forum.
The authors, including Casale and others, present a conceptual framework for a collaborative care model that provides an integrated delivery approach to atrial fibrillation (AFib) to improve value, promote guideline adherence and reduce disparities. In addition, the authors identify how payment models can support the delivery approach and discuss issues to facilitate implementation.
Save the Date: Value-Based Care at ACC's CV Summit
Value-based care models are on the agenda as part of the "Navigating Health Care Economics" track during the Cardiovascular Summit in February. Hear from Casale and other leaders on the changing landscape and best practices for moving forward.
Clinical Topics: Arrhythmias and Clinical EP, Cardiovascular Care Team, Diabetes and Cardiometabolic Disease, Heart Failure and Cardiomyopathies, Prevention, Implantable Devices, SCD/Ventricular Arrhythmias, Atrial Fibrillation/Supraventricular Arrhythmias, Statins, Acute Heart Failure, Diet
Keywords: ACC Publications, Cardiology Magazine, Atrial Fibrillation, Centers for Medicare and Medicaid Services, U.S., Poecilia, Fee-for-Service Plans, Baltimore, Cardiologists, Goals, Guideline Adherence, Health Equity, Jamaica, Leadership, Medicaid, Motivation, Universities, Medicare, Cardiology, Evidence-Based Medicine, Data Collection, Social Responsibility, Patient Care, Primary Health Care, Hospitals, Reward, Policy, Columbidae, Benchmarking, Cardiovascular Diseases, Cultural Diversity, Diet, Healthy, Pulmonary Circulation, Social Determinants of Health, Stroke Volume, United States Food and Drug Administration, Atherosclerosis, Economic Factors, Health Behavior, Health Education, Certification, Heart Failure, Inflammation, Tobacco Use, Arrhythmias, Cardiac, Pensions, Awards and Prizes, Cytidine Monophosphate
< Back to Listings