Cover Story | ACC OutFront Amplifying Voices of Clinicians and Patients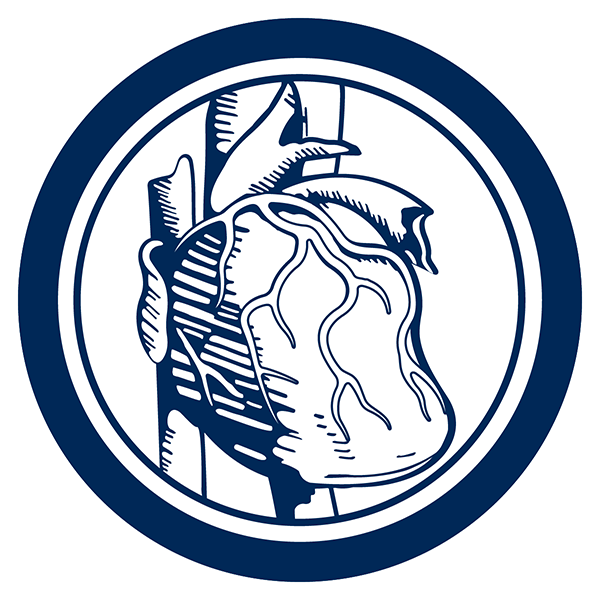 Each day, the more than 56,000 members who call the ACC their home are delivering on the College's Mission to transform cardiovascular care and improve heart health. This shared commitment to creating a world where science, knowledge and innovation optimize patient care and outcomes is powerful, inspiring and, more importantly, life changing. As we look to the future and a world that is more connected and more diverse than ever before, it will be incumbent on all of us to find ways to build upon our strengths and foster a diverse and inclusive pipeline of future clinicians and leaders who can represent and give voice to those who are historically "unheard." In the following pages, you'll hear from ACC members who are doing just that – meeting patients where they are; finding time to mentor those entering the cardiovascular field; and growing leadership skills so they can be better advocates for the next generation of clinicians and patients alike. Enjoy and thank you for your ongoing commitment to the College, your communities, your patients and to each other.
John Gordon Harold, MD, MACC
Cardiology Editor-in-Chief and Past ACC President
Giving Voice to the 'Unheard': A Call to Action
The home address on his chart spoke to me in familiar terms. A neighborhood where most residents speak only Spanish, households are multigenerational, and where "family" is everything.
I spent many weekends in that neighborhood with my own family, eating, shopping, and breathing my cultural heritage. I could visualize the savory empanadas and tropical milkshakes that street vendors would sell outside small shops, surrounded by musical rhythms of salsa and merengue. From his address, I immediately gathered that Mr. Santiago, my new cardiology patient, spoke primarily Spanish. Neither his race/ethnicity, country of origin nor his native language were noted in his medical chart.
Mr. Santiago had just suffered a stroke and a myocardial infarction. The team caring for him was having difficulty assessing him for any cardiac symptoms. The moment I entered his room and spoke to him in Spanish, his eyes widened and sparkled and he appeared to come alive. When I asked if he had chest pain, he moved his head left to right gesturing no, and nodded affirmatively when I asked if he were thirsty, uttering a weak "si."

The COVID-19 pandemic has unmasked persistent, severe health care disparities disproportionately affecting communities of color.
He had not spoken a word since his stroke, but in minutes, our common language had brought us together. Mr. Santiago was in pain. He was dying two deaths: a physical one after a devastating stroke and heart attack and a deeply emotional one because he could not easily communicate. No one on his medical team spoke Spanish.
I left Mr. Santiago's room with mixed emotions: distressed because I was keenly aware of his imminent physical death, and hopeful I had provided some comfort from the emotional pain of trying to communicate with clinicians and hospital staff at such a difficult time.
Moving the needle towards health equity has progressed little since I met Mr. Santiago several years back. At the peak of the COVID-19 pandemic, when widespread clusters of infection and disproportionately high death rates were seen in Hispanic/Latinx communities, the lack of Spanish-speaking providers and medical interpreters further complicated caring for linguistic minorities. The consequences were devastating.
The COVID-19 pandemic has unmasked persistent, severe health care disparities disproportionately affecting communities of color. In addition, the lack of language concordant health care has presented an extra layer of complexity that continues to affect Hispanic/Latinx communities across the U.S.
When organizing COVID-19 vaccination events customized to educate minority communities in our area, I met Rosa and her family. They were bringing their dad Jose, a 78-year-old factory worker and the main breadwinner of the family, to get vaccinated. Rosa, in her fifties, was the oldest child. Her sisters were undocumented and lived with perpetual anxiety; they would not dare to ask for a vaccine for fear of being deported or losing work. They felt they were taking precautions not to get infected, and they believed women were less susceptible to COVID-19. They had read somewhere that the vaccine would cause women to develop clots, infertility, cancer and/or dementia.
Many Hispanic/Latinx communities continue to fall prey to misinformation. The lack of bilingual providers and accurate literature on the subject, coupled with anti-immigrant rhetoric and policies, have led to mistrust that extends beyond the fear of the COVID-19 vaccine.
After an honest conversation with Rosa and her family, we vaccinated the entire family.
Patient-Centered Care: Knowing the Patients
Language is among the most important factors that influence whether health information is understood and whether individuals can access care. Hispanics/Latinx are currently the largest minority in the U.S., representing 19% of the population but only 6% of physicians.1 When I started medical school, the percentage of Hispanics/Latinx medical students was close to 4%. Two decades later, the number of Hispanic/Latinx students in medical school has stagnated.
Patient Education Tools in Their Language
CardioSmart's trusted tools and resources empower patients to understand and manage their disease and support conversations between patients and their clinicians for shared decision-making. Now many of the infographics and decision aids are available in seven languages: Arabic, Chinese, French, Italian, Portuguese, Spanish and Ukrainian. Access the tools for free at CardioSmart.org/International.
Looking for tools in Spanish? Visit the Hub at CardioSmart.org/Spanish to download the handouts for free and share them with your patients.
Click here for translated resources for clinicians, including clinical guidelines and mobile apps, as well as JACC: Asia and translations of JACC articles in Chinese, Spanish and Portuguese.
By 2050, our national Hispanics/Latinx population is predicted to exceed 100 million and could account for approximately one quarter of the U.S. population.2 At least half of the U.S. immigrant population has limited English proficiency and Spanish is the U.S. language with the lowest ratio of language-concordant resident physicians to patients.3
Some common approaches medical schools use to increase the number of underrepresented in medicine (URM) students include pipeline or outreach programs. These programs have yielded variable results given differences across medical schools in their commitment to URM. These differences have resulted in an inconsistent and insufficient response to our nation's health care needs.4 In cardiology, about 4.5% of fellows enrolled in Accreditation Council for Graduate Medical Education-accredited programs are Hispanic/Latinx.5 The number of Hispanic/Latinx in academics and in positions of leadership is equally scarce.
At a time when research is focusing on gender harassment, salary inequity and gender bias, we should equally and vigorously address critical gaps in the lack of cultural diversity and the inadequate representation of Hispanics/Latinx in medicine. Cultural diversity promotes cross-cultural training and competencies throughout the medical profession by broadening physician perspectives regarding racial, ethnic, linguistic, social and cultural differences.

Language is among the most important factors that influence whether health information is understood and whether individuals can access care.
The increasing numbers of linguistic minorities in the population compared with the relative scarcity of URM minorities is a call for action for medical educators and policy makers.
We need a renewed national commitment to enhance scientific sectors beyond health to reach more minority students. We need to enhance mentoring and coaching, leverage technology and create new networks while strengthening existing ones within Hispanic/Latinx and other minority communities. Cardiology, and medicine in general, needs more linguistically and culturally sensitive providers who understand what it is like, at times, to not have a voice.
In addition to proposed strategies for increasing health care and workforce diversity, starting as early as junior high and high school (see sidebar), anonymous bias reporting systems must also be established to make people, systems and organizations accountable for their underperformance and to be able to identify unconscious bias and harmful methods present for too long. De-biasing systems with diversification of search committees and application of validated metrics such as Rooney Rules should be adopted.7
Mentorship and sponsorship programs are essential at every step of this continuum. Students from URM groups need to visualize themselves as the providers, researchers and clinicians of the future. The engagement of multiple sectors – academic, institutional, governmental, public and private – is critical to create lifelong learning and supportive environments.
Hearing, Understanding Our Patients to Help Them
I wish I could speak more languages to communicate with as many patients of different backgrounds, cultures and languages as possible. But I speak fluent Spanish, a powerful tool that I embrace and for which I am grateful.
As I reflect on my long ago encounter with Mr. Santiago, I still remember how it felt when I walked back into his hospital room with his family next to me. He looked expectant but at ease. Mr. Santiago was fighting two deadly conditions, but at least for a moment, he was heard.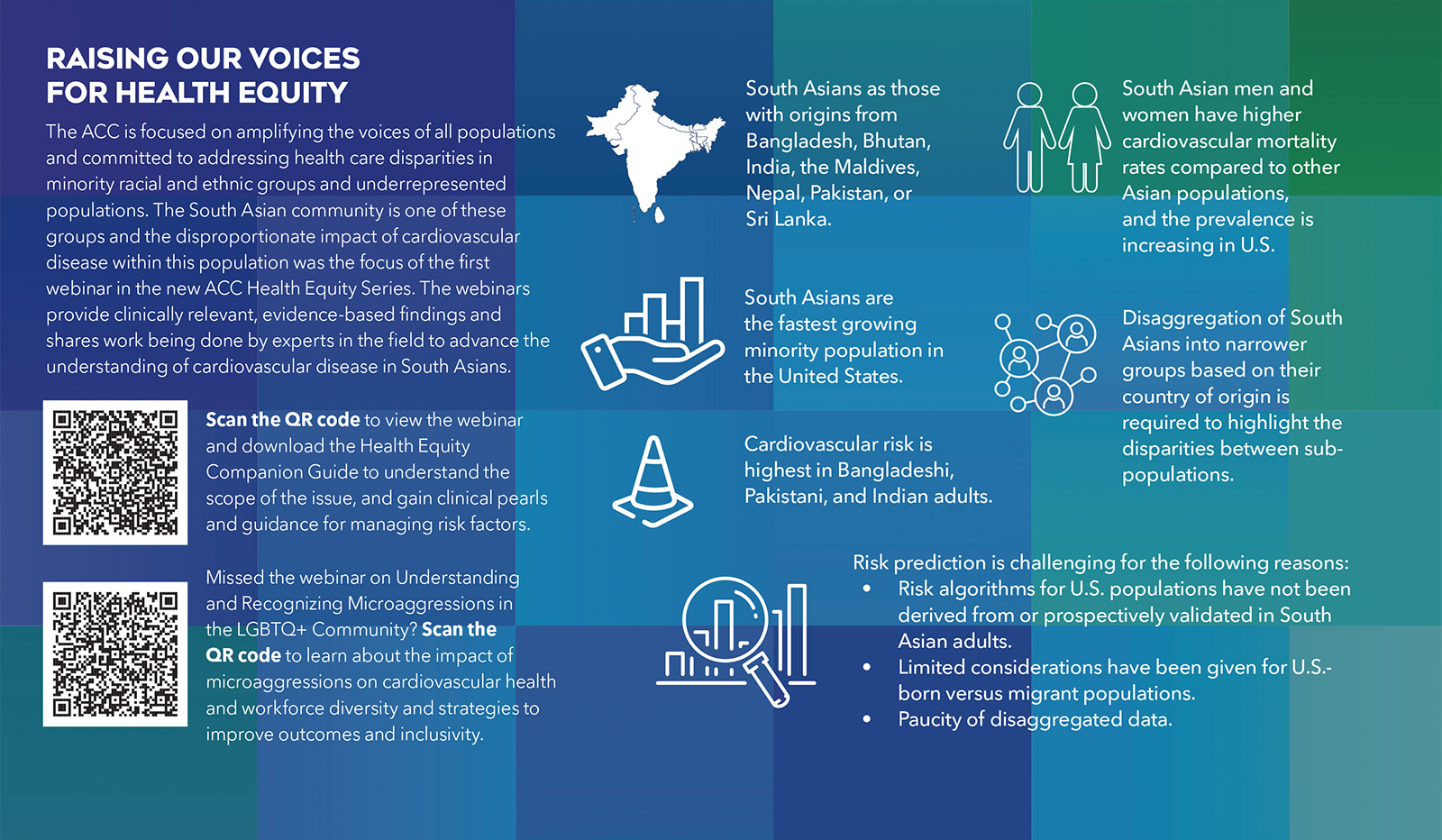 This article was authored by Gladys P. Velarde, MD, FACC, Division of Cardiology, University of Florida College of Medicine, Jacksonville, FL, where she is director of the Women's Cardiovascular Health Program and director of the Cardiovascular Fellowship Program. Velarde is a member of ACC's Women in Cardiology Member Section. Reach out to her on Twitter: @ggvela.
An Ode to Women Mentors
The program where I train resembles cardiology programs on a whole, with a small number of female providers. As a female trainee, I have come to understand the increased importance of the unintentional lessons my female colleagues have taught me and how these have shaped the way in which I hope to practice medicine. This is an ode to my female mentors, who succeed in teaching not only complex cardiology principles, but also who share a component of nurturing care as a reminder as to why we entered this field of practice in the first place.
It was a Tuesday afternoon at the VA. Mr. M. had been hospitalized for about a week, with a new diagnosis of heart failure. He had undergone the satisfying squeeze of diuresis, dropping approximately 20 pounds, and now he was itching to get out of the hospital. Our daily rounds were largely the same: he would ask how much longer he would be hospitalized, and we would look at his volume assessment and kidney function and give him a rough outline of where we stood. His largest complaints were that he missed his dog and the food was not to his liking. He was jovial, distracting our daily encounter with jokes and good humor.

The countless experiences of my female colleagues have shown me that humility, kindness, patience and trust are the principles behind what leads to a rewarding and fulfilling practice.
When we were debating whether to keep him one more day or to send him home, he spoke up, advocating for discharge because his dog had been left alone for too many days. I scrambled to accommodate a quick follow-up, but the soonest we could arrange was in two weeks. His kidney function was borderline, and a recheck in a couple days with a repeat volume assessment would be the most favorable action. But he was adamant about leaving, so we complied.
My attending was a highly decorated cardiologist, holding a high rank in our department, and with a list of accolades and many hats to her name. She had, over the course of the week, built a trust and camaraderie with our patient. She would sit by his bedside and listen to his jokes, look at pictures of his dog, share photos of her own, and gently explain parts of his diagnosis to him when he was willing to discuss it. When it came time for him to leave, and with a relatively unfavorable follow-up plan, she offered an unusual solution. "Come up to the cardiology floor on Thursday after you get your labs drawn," she said, "and we can check you out there."
As Thursday afternoon rolled around, I kept my eye on the check-in station to see if our patient would show up. An hour after the agreed upon time had gone by and a few phone calls went unanswered. A no show. I went to break the news to our attending when I saw her walking down the hall with our patient! He asked if we could sit and after a few moments he started crying. He was struggling to come to terms with his new diagnosis and that he would require medications from now on. He confessed that he had been so overwhelmed with his diagnosis that he hadn't even picked up his dog from the care center. And he admitted that he didn't cry often or in front of others.
I realized, as my attending sat next to him and held his hand, that she had offered him more than an SGLT2i, diuretic and mineralocorticoid receptor antagonist to treat him. She had, in fact, offered a piece of her time and trust. She had gone out of her way to create an appointment time and makeshift space when neither was available. She offered him kindness and patience, which he needed the most. And she offered the pact of a long patient-physician partnership where our patient could feel safe to return to, no matter his physical or emotional state.
I have found these acts to be, without a doubt, the most impactful moments in my training. As I trek into my third and final year of fellowship, I am more adamantly thinking of what kind of cardiologist I hope to be when I am on the other side. The countless experiences of my female colleagues have shown me that humility, kindness, patience and trust are the principles behind what leads to a rewarding and fulfilling practice. These are the reasons that female mentorship and advocacy for female physicians are invaluable.
This article was authored by Noopur Goyal, MD, a Fellow in Training at the University of Utah in Salt Lake City, and a member of ACC's FIT Member Section.
ACC Programs Creating Tomorrow's Workforce
Transforming cardiovascular care and improving heart health requires building tomorrow's clinician workforce today. ACC's commitment to a diverse and inclusive workforce and strengthening the pipeline of future talent includes initiatives like the Young Scholars Program that introduces promising young students to cardiology, including attending ACC's Annual Scientific Session and working with dedicated mentors. In addition, ACC's new Internal Medicine Cardiology Programs are introducing participants from underrepresented groups to careers in cardiology by connecting them with mentors, peer networks and resources, with current cohorts underway for African American/Black, Women, and Hispanic/Latinx participants.
Click here to learn more about these and other Diversity, Equity and Inclusion programs.
References
U.S. Census Bureau. Profile America Facts for features: Hispanic Heritage Month 2021. Available here. Accessed July 31, 2022.
Diamond LC, Mujawar I, Vickstrom E, et al. Supply and demand: association between non-English language speaking first year resident physicians and areas of need in the USA. J Gen Intern Med 2020:2289-95.
Daar DA, Alvarez-Estrada M, Alpert AE. The Latino physician shortage: How the Affordable Care Act increases the value of Latino Spanish-speaking physicians and what efforts can increase their supply. J Racial Ethn Health Disparities 2018;5:170-8.
Association of American Medical Colleges. Active Residents by Race/ Ethnicity and GME Specialty. Available here. Accessed July 31, 2022.
Association of American Medical Colleges. Diversity in Medicine: Facts and Figures 2019. Available here. Accessed July 31, 2022.
Celis LE, Hays C, Mehrotra A, Vishnoi NK. The effect of the Rooney Rule on implicit bias in the long term. Proceedings of the 2021 ACM Conference on Fairness, Accountability, and Transparency. Available here. Accessed July 31, 2022.
Clinical Topics: COVID-19 Hub, Prevention
Keywords: ACC Publications, Cardiology Magazine, ACC International, COVID-19, Secondary Prevention, Care Team, Patient Care Team
< Back to Listings