Feature | Rhythm or Rate Control – Still a Conundrum For Clinicians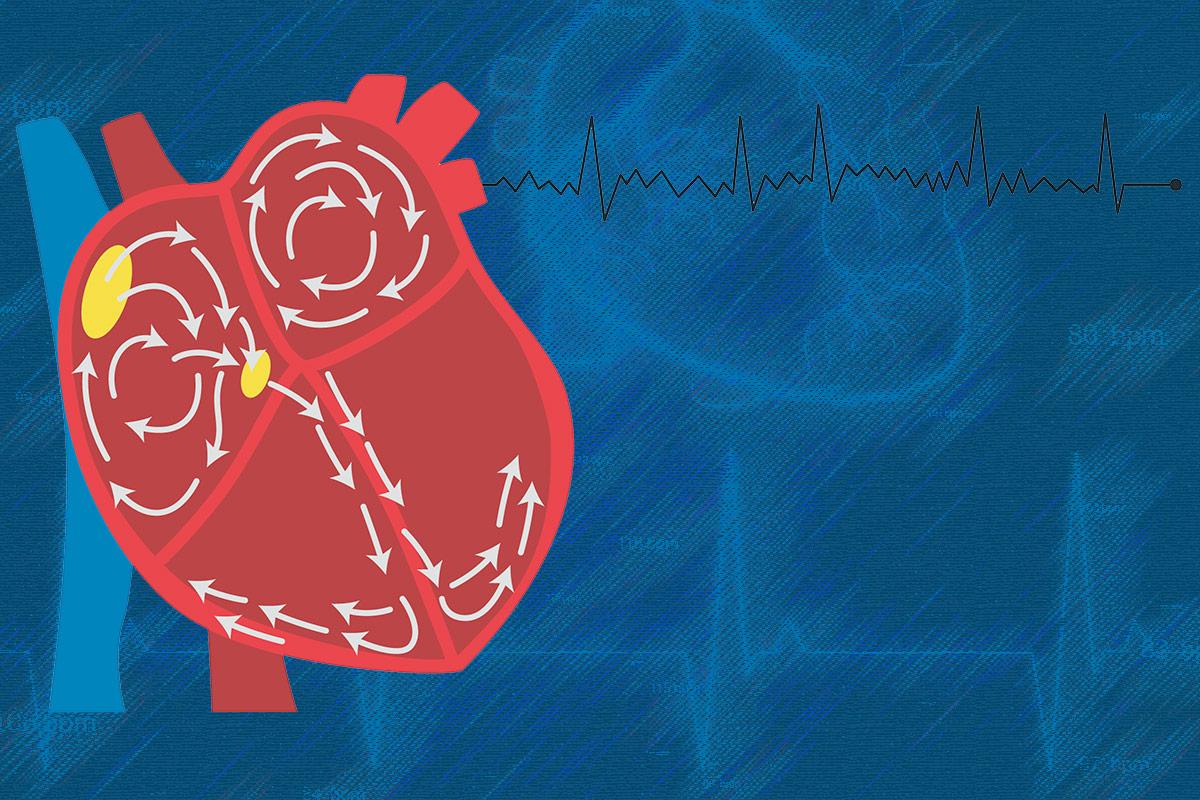 Estimates suggest that as many as 12 million people in the U.S. and nearly 18 million in Europe will have atrial fibrillation (AFib) – the most common cardiac arrhythmia – by 2060. A closer look at cardiovascular disease statistics within the 2019 Global Burden of Disease study supports these estimates, showing the prevalence of AFib having a "progressive and substantial impact on public health at a global level." Reversing this trend requires increased efforts to improve prevention, treatment and management of AFib – a challenge the ACC has accepted and prioritized as part of its Mission to transform cardiovascular care and improve heart health for all.
Over the last few years, increasing evidence suggests that early rhythm control in patients recently diagnosed with AFib, whether symptomatic or not, reduces cardiovascular risk. This paradigm shift away from rate control and towards restoration and maintenance of sinus rhythm using catheter ablation and/or antiarrhythmic drugs (AADs) shows real promise in delaying the progression of AFib and improving quality of life.
In fact, U.S. and European guidelines developed in the last few years incorporate the concepts of shared decision-making, team-based care, and recommendations for strategies utilizing AADs in the management of AFib patients.
The European Society of Cardiology AFib Guideline published in 2020 elaborates on AAD use, noting that "compared with no therapy, AAD therapy approximately doubles sinus rhythm maintenance." The guideline includes principles of AAD therapy, as well as rules for initiating AAD use for long-term rhythm control in AFib.
It is anticipated in the next two to three years that the results of new and ongoing studies will shed even greater light on AAD benefits and risks (see sidebar), leading to further updates to AFib best practices and clinical guidance. Thus, ensuring clinicians, and subsequently their patients, are aware of the recent science and guidelines is not only necessary, but a clear short-term 'win' when it comes to AFib management according to a recent ACC-conducted survey of 174 cardiologists.
According to the survey results, most cardiologists (85%) are regularly prioritizing rhythm control and use of AAD therapies (83%) for new-onset symptomatic AFib patients. Equal numbers of cardiologists reported using AADs as a stand-alone treatment (64%), adjunct to rate control (63%) and adjunct to ablation therapy (60%) for early rhythm control. In addition, more than half of those surveyed were familiar with the current ACC/AHA/HRS guideline recommendations for the use of AADs for rhythm control.
More than 75% of cardiologists said their typical approach for rhythm management involves assessing all newly diagnosed patients who would benefit from early rhythm management therapy and engaging in shared discussions around treatment options. Nearly half of survey participants also indicated they would refer patients who would benefit from rhythm management to an electrophysiologist (EP), while 43% said they would prescribe AADs for all patients who would benefit from rhythm management.
Yet, there is also a clear unmet need for education around AAD therapy. The survey revealed familiarity with recent and ongoing AAD therapy clinical trials (e.g., EAST-AFNET, CHANGE AFib and EDORA) was low, with roughly half of all respondents indicating little to no familiarity.
The survey also highlighted current barriers to rhythm management using AADs, with drug safety concerns ranked number one (see sidebar), followed closely by patient preference, the burden of monitoring, contraindications and uncertainty about AAD efficacy.
"With new science expected as early as this fall, we have a real chance to break down perceived barriers to ensure clinicians have a clear understanding of current guidelines and the latest science," says ACC Chief Medical Officer Richard J. Kovacs, MD, MACC. "We also have an opportunity to develop patient and clinician education and tools to help encourage adherence to guideline-recommended care going forward."
The vast majority of survey respondents said they would feel more comfortable using AADs for early management of AFib if they were more confident about AAD safety and efficacy and if they had more familiarity and/or experience managing patients with a particular AAD therapy.
While the results of ongoing clinical trials will be key to allaying concerns about safety and efficacy, developing and deploying associated ACC educational resources will be important, says Kovacs. He notes this is an important topic area for the College, other partner cardiovascular societies, industry, patient advocacy groups and other stakeholders to work together to update clinical guidance and address those gray areas where scientific evidence is still new and emerging.
In an overview of antiarrhythmic treatment in AFib published in U.S. Pharmacist, Seema Ledan, PharmD, notes that "due to the nature of the side effects or monitoring requirements of antiarrhythmics, therapy selection should be based first upon safety and then upon efficacy."
According to the ACC survey, the majority of cardiologists would consider amiodarone (71%) for the treatment of a patient who presents with concomitant AFib and heart failure with preserved ejection fraction (HFpEF), followed by sotalol (43%) and dofetilide (34%). Other AADs include dronedarone, flecainide, propafenone or disopyramide. Across the board, however, clinicians cite safety concerns among the top – if not the top – barriers to guideline-recommended care.
Click the article titles below to read some of the most recent literature reviews looking at the safety of the various AADs. In addition, don't miss ACC coverage of the EAST-AFNET 4 trial update being presented during the ESC Congress 2022 in Barcelona, Spain (ACC.org/ESC2022).
Cardiology recognizes the science in this arena is evolving and there are a variety of perspectives on what it means for practice. Over the coming months, look for more articles sharing these perspectives from EP specialists and others, as well as updates on the science. Interested in sharing your insights? Email us at cardiologyeditor@acc.org.
Clinical Topics: Anticoagulation Management, Arrhythmias and Clinical EP, Heart Failure and Cardiomyopathies, Implantable Devices, SCD/Ventricular Arrhythmias, Atrial Fibrillation/Supraventricular Arrhythmias, Acute Heart Failure
Keywords: ACC Publications, Cardiology Magazine, Arrhythmias, Cardiac, ACC International, Heart Failure, Anticoagulants, Care Team, Patient Care Team
< Back to Listings