Guest Editorial | ACC in 2022: A Mid-Year Progress Report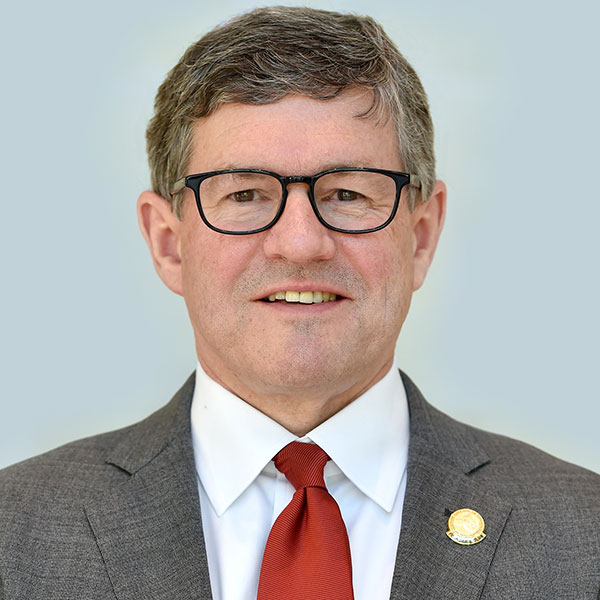 Edward T. A. Fry, MD, FACC
ACC President
At Convocation during ACC.22, I read a letter from the 2032 ACC President to the newly inducted Fellows and Associates congratulating them for all they had accomplished over the past decade. As we head into the fall, I offer a mid-year progress report on this journey.
Despite the headwinds of the day (persistent COVID, health care worker shortages, an unpredictable economic environment), the future of cardiology is the brightest it has ever been with the newest generation of cardiovascular professionals representing the best trained and most diverse group ever.
The ACC continues with its commitment to reflecting the communities we serve by removing barriers to a career in cardiovascular medicine, starting as early as junior high and high school. Our new Chief Diversity, Equity and Inclusion Officer, Melvin R. Echols, MD, FACC, is overseeing the College's efforts to ensure we are truly the professional home to all who participate in the cardiovascular enterprise and that all College initiatives promote health equity and address disparities in care and opportunity, as well as focus on social determinants of health.
With the College's commitment to deliver actionable knowledge, ACC's Lifelong Learning Oversight Committee in partnership with the Education team continues to produce an array of educational products, ranging from live meetings, webinars, SAPs and more. The family of JACC Journals continues to grow in global readership, innovative content and impact factor.
Novel programs like the Collaborative Maintenance Pathway (CMP), as well as certified assessments for CV Team and international members, to promote "maintenance of competencies," are creating a professional culture of "less testing and more learning," where cardiovascular professionals can meet their ethical and professional responsibility to stay current in their area of practice.
As the "professional home" to the entire cardiovascular team, ACC's Member Sections, Committees and Councils are the neighborhoods where science, clinical practice, quality, education and leadership development live and work.
Click here to read my JACC Leadership Page that delves into more details on these initiatives and why they are so important to our Mission.
Each year, hundreds of positions become available to members to participate in these Committees, Sections and Councils (The 2022 Nominating Portal is open until Sept. 13. Click here to learn more about open positions or make nominations – ACC.org login required)
On the Advocacy front, the work of the Health Affairs Committee, in collaboration with ACC's State Chapters, Board of Governors, and HeartPAC, has successfully advanced health policy "wins," including reducing the burden of prior authorization, protecting children from smoking, supporting South Asian heart health, addressing clinician well-being, and partnering with the U.S. Food and Drug Administration to promote innovation and access to novel therapies.
More recently, the ACC Advocacy Team is working closely with the Heart Rhythm Society to confront the draconian physician reimbursement cuts announced for EP ablation services. In the wake of the Dobbs v Jackson U.S. Supreme Court decision, the College is also joining with other societies at the state level to protect shared decision-making, prevent criminalization of medical recommendations, and protect women's access to previously Constitutionally-protected treatments.
The current cardiovascular workforce crisis is among our greatest challenges. The Cardiovascular Workforce Task Force, ACC Innovations Development Work Group, as well as MedAxiom, are collaborating to identify innovations, efficiencies and novel care delivery models to meet the needs of clinicians, hospitals, health systems, patients and others. The Clinician Well-Being Task Force is also working diligently to address the increasing impact of burnout, promote professionalism and foster well-being.
As we look to the remainder of 2022, the College will continue to make headway on the following four Strategic Initiatives prioritized by the Board of Trustees and guided by our current 2019-2023 Strategic Plan:
Guideline Optimization
NCDR Optimization
International Acceleration
Digital Transformation
All in all, the ACC of 2022 is very active and engaged in delivering on its Mission and Vision. The energy and enthusiasm are infectious, and the future of the College is indeed bright.
Clinical Topics: COVID-19 Hub
Keywords: ACC Publications, Cardiology Magazine, COVID-19, ACC Advocacy, Care Team, Education, Obstetrics, Cultural Diversity, Patient Care Team
< Back to Listings