The Pulse of ACC
Finding Our Lane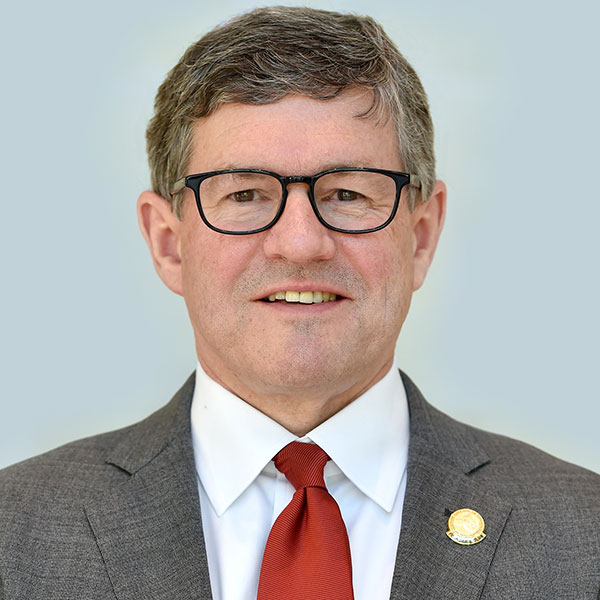 Broad societal issues whether COVID-19, health equity, maternal health and/or gun violence have significant clinical implications for both clinicians and patients. Helping increase awareness and understanding of these impacts and providing guidance, education, opportunities for sharing best practices and information, and advocacy (when warranted) is increasingly a priority for the College.
ACC President Edward T. A. Fry, MD, FACC, addresses two of these issues – gun violence and maternal health – in recent Leadership Pages published in JACC. On the gun violence front, Fry notes that it is a public health emergency that permeates the daily lives of clinicians – both personally and professionally. He highlights "the importance of ensuring a culture of safety within the places we work and live, including hospitals, schools, supermarkets, places of worship, or elsewhere," and says, "violence anywhere, including the workplace, is unacceptable and must be prevented."
In terms of maternal health, Fry, along with ACC Past President Mary Norine Walsh, MD, MACC, and ACC Secretary and Board of Governors Chair Malissa J. Wood, MD, FACC, stress the importance of cardiovascular clinicians continuing "to focus on the key reversible and treatable causes of maternal mortality, namely CV risks and disease," especially in light of the recent Dobbs v. Jackson Supreme Court decision.
In both of these cases – and others – the ACC is engaging with its Member Sections, workgroups and task forces, as well as the Board of Governors and key Committee leaders and staff to identify pragmatic solutions and develop and implement tools, resources and training.
Click here for more on gun violence.
Click here for more on cardio-obstetrics.
Also, look for a special UnEDited presidential discussion tied to ACC's Legislative Conference providing closer looks at the College's efforts related to all of these areas. Details can be found at ACC.org/ACCPresident.
Get Ready: Next CMP Performance Windows
Two Collaborative Maintenance Pathway (CMP) 2022 Performance Assessment windows will occur this fall. The CMP is an alternative option for meeting American Board of Internal Medicine Maintenance of Certification (MOC) requirements.
The first window of the year for the CVD Performance Assessment will take place from Oct 8 to 16, allowing two consecutive weekends to participate. The topics being assessed for 2022 include heart failure and pulmonary circulation disorders. The second window will take place in December.
The second and final window for those taking the interventional cardiology, electrophysiology and heart failure assessments (CathSAP, EPSAP, HFSAP) will take place from Nov. 12 to 20. This is the last performance assessment window for 2022.
There is still time to enroll and participate in the CMP and the upcoming performance windows. Learn more about enrollment and get tips on how to prepare for the assessments at ACC.org/CMP.
Unsure if you need to participate?
Click here for more information. Questions can also be directed to ACC Member Care at membercare@acc.org or 800-253-4636, ext. 5603.
2023 USNWR 'Best Hospitals'
In the 2023 U.S. News & World Report (USNWR) "Best Hospitals" guidebook, released Sept. 14, the ACC recognizes all hospitals and facilities that participate in NCDR registries or have received an accreditation or certification from ACC Accreditation Services.
As the global professional organization for the entire cardiovascular care team, the ACC is committed to supporting patients, caregivers and health care professionals by ensuring the highest-quality care is delivered to every patient, every time. For this year's edition of the guidebook, the rankings and ratings included an indicator on whether featured hospitals have opted into public reporting for TAVR, looking at participation in the STS/ACC TVT Registry Public Reporting Program.
Click here to access the guidebook.
Click here to learn more about the USNWR's "Best Hospitals" methodology.
Clinical Topics: Heart Failure and Cardiomyopathies, Acute Heart Failure
Keywords: ACC Publications, Cardiology Magazine, Obstetrics, Heart Failure, ACC Accreditation, STS/ACC TVT Registry
< Back to Listings