Editors' Corner | Environmental Stressors and CVD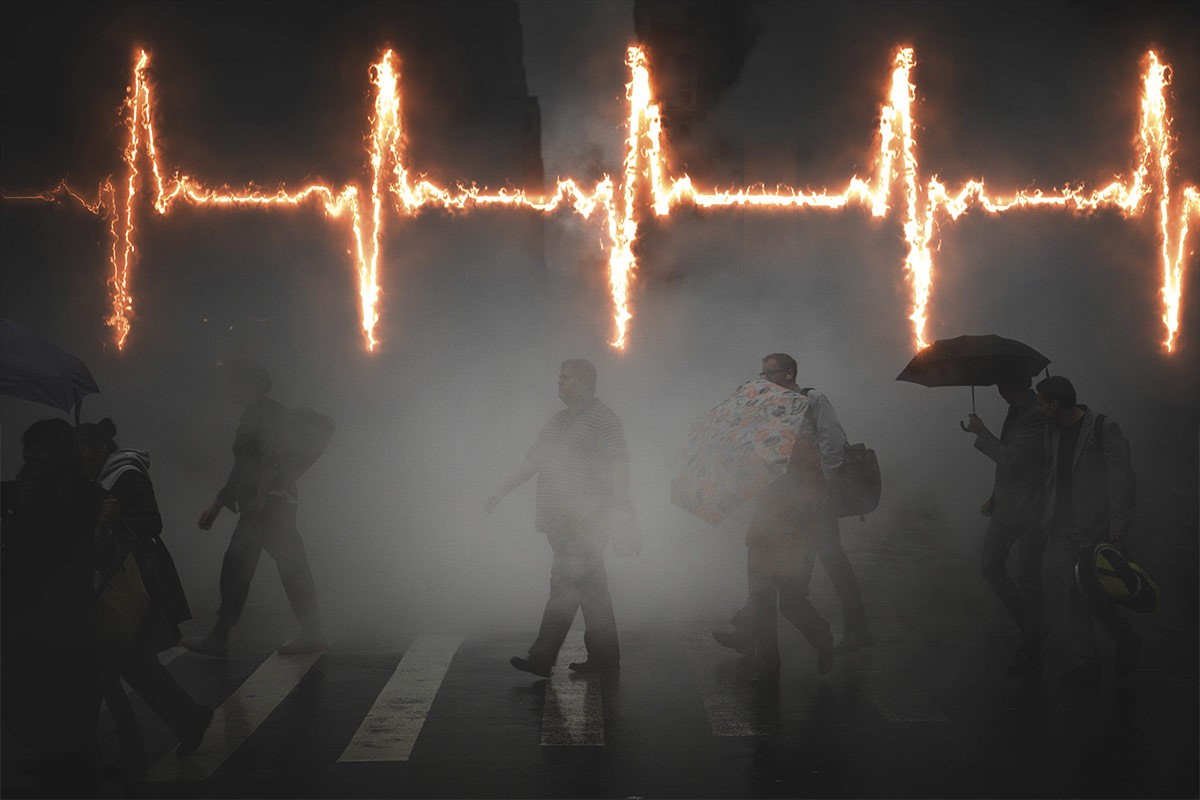 Hurricanes, wildfires and and oppressive heat across much of the country this summer have been common topics in our daily news, along with the fact that their frequency and severity are increasing and the geographic impact for each is widening. This month's cover story explores the effect of environmental stressors on cardiovascular disease, including exposure to toxic pollutants that many patients experience daily but doesn't make the news.
"While we face the existential crisis of climate change, most people don't realize that of the many deleterious effects of air pollution, cardiovascular disease is #1," says Jamal S. Rana, MD, PhD, FACC. Most patients are affected by the changes in our living environment and now this should be part of patient screening and discussions regarding their risk for heart disease.
Also this month, learn about the health policy issues that took center stage during this year's Legislative Conference that wrapped up as we went to press. Don't miss the third installment in our Spotlight Series on Microvascular Disease, with a look at coronary microvascular disease in obstructive coronary artery disease from Odayme Quesada, MD, FACC, and Timothy D. Henry, MD, FACC.
The ACC also released two new clinical documents in October. Get up to speed on the new ACC Expert Consensus Decision Pathway on the Evaluation and Disposition of Acute Chest Pain in the Emergency Department, as well as take a deep dive into a new health policy statement from the ACC on career flexibility.
"With cardiologists working more hours than many other medical specialties, the goals of this policy statement are to allow both men and women to reconcile training requirements and the demands of practice with parenthood and family life, provide pathways for cardiologists who wish to scale back work hours and restrict or eliminate call responsibilities while continuing to contribute to patient care, research, and education and to meet the specific concerns of cardiologists aiming to transition out of more physically demanding subspecialties," says Mary Norine Walsh, MD, MACC, chair of the Writing Committee.
As part of our regularly featured columns, you'll find practical considerations for employing dose-reduced direct oral anticoagulants, along with a handy table for future reference, from Sina Rashedi, MD, MPH, Farbod Zahedi Tajrishi, MD, and Behnood Bikdeli, MD, MS, in Peripheral Matters, while Hiroki Ueyama, MD, and Isida Byku, MD, FACC, give an update on transcatheter tricuspid valve replacement in Cutting-Edge Structural Interventions.
As we move into fall, we're again starting to see an uptick in the number of COVID-19 cases, a reminder it is here to stay. CardioSmart just released updated patient resources looking at issues like long COVID and return to play to help with patient discussions regarding care and treatment.
We're also reminded that November is a time for giving thanks and gathering with friends and family. Check out the holiday tips, including a couple heart-healthy sidedish recipes from the Cardiology team.
Enjoy this issue! As always, please send your thoughts and feedback to CardiologyEditor@acc.org and don't forget to share links to your favorite articles on social media using #CardiologyMag.
Peter C. Block
MD, FACC
John Gordon Harold
MD, MACC
has context menu
Clinical Topics: Acute Coronary Syndromes, COVID-19 Hub, Heart Failure and Cardiomyopathies, Vascular Medicine, Acute Heart Failure
Keywords: ACC Publications, Cardiology Magazine, Heart Failure, Acute Coronary Syndrome, Legislative Conference, ACC Advocacy, Work-Life Balance, Aneurysm, COVID-19
< Back to Listings