Quick Reads | The Pulse of ACC: ACC Denounces Racism, Violence; Roundtable and Patient Forum on COVID-19; More
ACC Denounces Racism, Violence; Roundtable and Patient Forum on COVID-19; More.
ACC Stands With ABC, AHA to Denounce Racism and Violence
The ACC was proud to stand with the Association of Black Cardiologists and the American Heart Association this month to denounce the recent and ongoing incidents of racism and violence in the United States.
As noted in the joint letter: "The profound grief and stress triggered by these events, as well as the consequences for black lives, contribute significantly to cardiovascular risk. Each episode has emotional and physiological effects on individuals and all communities."
In a message to all members, ACC President Athena Poppas, MD, FACC, highlighted that pervasive societal issues like the COVID-19 pandemic and ongoing racism and violence affect everyone and require a response.
"We must persevere in our commitment to creating a profession – and a society – that recognizes and values every human being, that promotes diversity, that encourages and enables inclusion, and fights to address disparities," she said.
"We cannot fully achieve our Mission without also tackling underlying factors that literally discriminate against those providing or receiving care. This work must continue for as long as it is needed."
First Ever Virtual Career Fair
In what one participant likened to "quite efficient speed dating," the ACC's first-ever Virtual Career Fair brought together 42 employers and 250 job seekers for three hours of conversation and networking.
As part of the College's continued commitment to the professional development and advancement of its members, despite the challenges posed by the COVID-19 pandemic, Health eCareers was tapped to conceive of a digital experience that would bring the best of an in-person fair to the web, namely, connecting highly skilled and talented cardiovascular clinicians with leading organizations across the country.
The end result was a user-friendly platform that allowed job seekers to view and access participating health systems, while also allowing employers to preview candidates' CVs and engage in virtual discussions.
All told, 750 individual chats occurred during the event.
To access additional career resources, click here.
ACC Names New ACCSAP Editor-In-Chief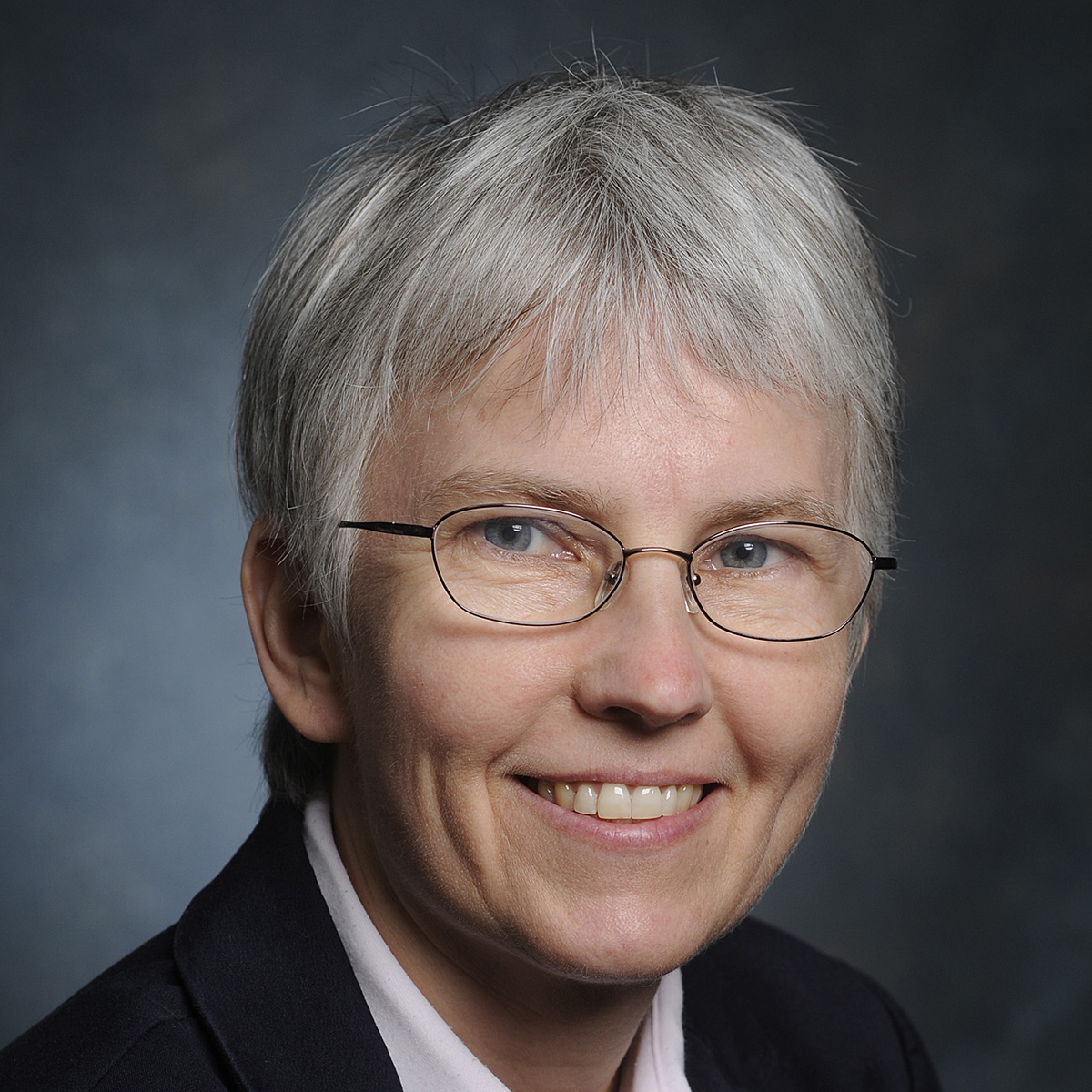 Vera Bittner, MD, MSPH, FACC, has been named editor-in-chief of ACCSAP. As editor, Bittner will lead the program's development by working with the editorial board and editors of comparable programs to create and maintain content development standards and ensure desired content objectives. Her five-year term as ACCSAP editor began June 1.
For more than 25 years, ACCSAP has helped its users hone their knowledge of cardiovascular disease by identifying their knowledge gaps, reinforcing their existing knowledge and helping them to learn new information.
It's a best-in-class resource for preparing for the initial or maintenance of certification exam in cardiovascular disease, and it offers an abundance of CME/MOC credit. As of 2019, it also delivers the Collaborative Maintenance Pathway (CMP), a third assessment option for meeting the ABIM's MOC assessment requirement.
"Dr. Bittner is an outstanding clinician-educator and dedicated academician," says Patrick T. O'Gara, MD, MACC, editor-in-chief of CMP programs and ACC past president.
"Her vast experience will ensure the continued strength of the ACCSAP program for general cardiology for keeping cardiovascular disease clinicians up-to-date in our continuously evolving field."
Bittner is an academic cardiologist with over 30 years' experience as a clinician, researcher, educator/mentor and administrator with a primary interest in cardiovascular disease prevention. She has been with the Division of Cardiovascular Disease at the University of Alabama at Birmingham since 1987, where she is currently a professor of medicine and head of general cardiology, prevention and imaging.
Bittner has a long history of leadership within the College. She was most recently the ACCSAP Prevention Topic Editor and has previously served as chair of the Prevention of Cardiovascular Disease Council and a member of the Scientific Session Program Committee, Guidelines Implementation Working Group and COCATS Task Force.
For more information on ACCSAP, visit ACC.org/ACCSAP.
ACC Roundtable Convenes Stakeholders Around COVID-19 Implications on CV Research
The emergence of COVID-19 has forced clinical researchers to endure major setbacks related to existing academic and industry-sponsored clinical trials. Recognizing these constraints, the ACC convened a focused Heart House Roundtable on May 29 to better understand the pandemic's implications for ongoing and future cardiovascular research.
"Because of the global COVID-19 pandemic, we are facing unprecedented times in clinical research," said James L. Januzzi Jr., MD, FACC, who co-chaired the Roundtable along with Harlan M. Krumholz, MD, SM, FACC.
"Unforeseen obstacles are now present in all types of clinical investigation, from observational research to clinical trials. This meeting reflects the ACC's commitment to facilitating generation of actionable knowledge to improve heart health even in these challenging times."
Patient enrollment, regulatory constraints and interpretation of outcomes data, are just a few of the challenges posed by COVID-19 on the research community – challenges that are not likely to go away soon.
Javed Butler, MD, MPH, MBA, FACC, speaking at the Roundtable, highlighted the vastness of the entire spectrum of clinical research from people and processes to phases and types, as well as the many goals and objectives tied to each clinical trial from patient safety to trial integrity – not to mention the incorporation of COVID-19 data as well.
"There isn't a one-size-fits-all solution," said Bray Patrick-Lake, MFS. "There needs to be a lot of openness to trying new things going forward."
According to Ty J. Gluckman, MD, FACC, one solution might lie with virtual care now that telemedicine has rapidly emerged as a key component of safely continuing to provide care for patients. Other Roundtable participants agreed, noting remote data capture and remote consent, as well as the ability to remotely monitor patient populations that might be less able to participate in traditional clinical trials, all have potential.
"The environment we're in right now is making us think differently," said Monica Shah, MD, MS, MHS, FACC, "and some of the things we're doing actually work."
Roundtable participants also emphasized the need to look at entire trial designs. "Every part of the protocol needs to be scrutinized in a prospective way," said Bram Zuckerman, MD, FACC, who stressed the importance of looking carefully at statistical analysis plans and stratification analyses, especially in terms of COVID-19 data.
Jagat Narula, MD, PhD, MACC, echoed these sentiments. "As we look at the data that comes in ... we need to look at the quality of the study. We need to open our minds beyond the timeline and get in to how well the study was done," he said. Narula also suggested that journals like JACC provide practical guidance to authors.
Looking to the future, Krumholz and Januzzi said the goal coming out of the Roundtable is to really address the uncertainty and provide guidance on what this means for research, for the patients, for the organization and for training.
"Coming out of today's roundtable, I hope we can prioritize next steps around what guidance is needed to support the cardiovascular community as clinicians navigate how to conduct research during the pandemic and identify key clinical questions to support future observational and experimental clinical trials designs post the COVID-19 pandemic," said ACC President Athena Poppas, MD, FACC.
The Heart House Roundtable is part of a larger, comprehensive COVID-19 science and education effort by the College.
The ACC thanks Boehringer Ingelheim Pharmaceuticals Inc, and Eli Lilly and Company for their support of this Roundtable.
Forum Brings Patients Together to Discuss COVID-19
In addition to the Heart House Roundtable series and the Summer COVID-19 Education Series, focused Heart House Patient Forums are key elements of the College's COVID-19 efforts. The goal: to ensure patient needs and concerns inform any future guidance and action.
The ACC held its first COVID-19-related Patient Forum on May 28, convening a core group of cardiovascular patients, patient advocates and clinicians to not only hear first-hand experiences, but also discuss solutions to balancing heart risks with the risk of COVID-19.
Among the key takeaways, patients highlighted an urgent need for information and tools to help people with cardiovascular disease know what questions to ask; stay on track with heart healthy lifestyles; manage stress; better understand how to navigate care and minimize risk; and ensure their preference and goals continue to be assessed and incorporated.
Not surprisingly, most of the patients attending the Forum said COVID-19 has markedly changed their everyday behaviors and interactions. Most also noted they have not received communications from their cardiologists or health care provider about their personal risks of COVID-19. Many of the patients also said they have made the decision to delay heart- or diabetes-related tests or medical visits because of the virus.
According to Erica Spatz, MD, MPH, FACC, concerns include the trade-offs people have to make when it comes to managing their cardiovascular disease and symptoms and the very real fears of COVID-19 risk.
"There are no easy answers and there's no right way – every case is different," she said. "It's important to recognize these are difficult times and have compassion for one another since everyone is trying to do their best."
Clinical Topics: Cardiovascular Care Team, COVID-19 Hub
Keywords: ACC Publications, Cardiology Magazine, COVID-19, Pandemics, Uncertainty, Empathy, Patient Safety, Goals, Patient Advocacy, Cardiovascular Diseases, Prospective Studies, severe acute respiratory syndrome coronavirus 2, Telemedicine, Organizations, American Heart Association, Racism, Cardiovascular Diseases, Leadership, Mentors, Risk Factors, Administrative Personnel, Grief, Certification, Violence
< Back to Listings