Feature | A Peek Behind the Curtain: Planning Underway For a Hybrid ACC.21
There is no denying that the COVID-19 pandemic continues to bring with it challenges and uncertainty. Will the virus continue to spread? How will a vaccine, or vaccines, be distributed and under what timeline?
The ACC isn't immune from the uncertainty and challenges, but leaders and staff have been working hard to plan for activities in 2021, including its hybrid Annual Scientific Session & Expo, that allows the College to adjust course quickly and efficiently based on the latest science, as well as updates from entities like the Centers for Disease Control and Prevention, World Health Organization, and state and local governments.
Cardiology checked in with ACC Scientific Session Chair Pamela B. Morris, MD, FACC, and Vice Chair Douglas E. Drachman, MD, FACC, on current plans for the hybrid ACC.21, taking place May 15 to 17, 2021.
Why A Hybrid Meeting?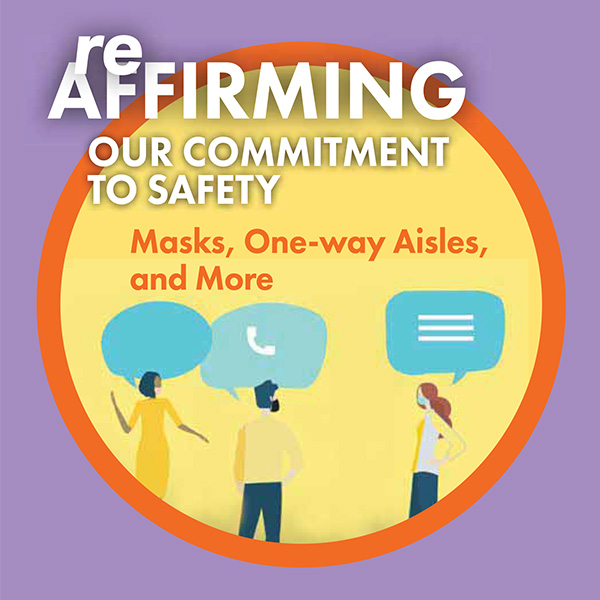 "We are excited about the opportunity to offer an in-person aspect of ACC.21," says Morris. "We hope it will provide a much-needed opportunity for members of the cardiovascular community to come together to navigate emerging science, learn from expert faculty and each other, and more importantly reengage and reconnect with colleagues. At the same time, we want to ensure that everyone has the opportunity to benefit from the leading science and education for which our Annual Scientific Session is known, even if individuals cannot attend in person. Thus, we are also developing a robust virtual experience that brings the meeting directly to our members."
According to Morris, the Annual Scientific Session Program Committee is planning more than 225 sessions for ACC.21 that will be offered live in Atlanta, GA, and virtually. A few highlights of the program include: Late-Breaking Clinical Trials and Featured Clinical Research presentations, the Young Investigator Awards Competition, spotlights on special topics, Interventional Challenging Cases, and more. In addition, planning for the time-honored tradition of Convocation is underway, with opportunities to participate live and virtually.
Registration is Open. How Does It Work?
"ACC.21 offers completely new registration packages — with GOLD, SILVER or BRONZE access to meet the needs of all participants," says Drachman. "The Gold Package offers the best of both worlds, allowing participants to experience the excitement and camaraderie that only an in-person meeting can provide, while also giving access to the virtual meeting until Dec. 31, 2021."
According to Drachman, the Silver and Bronze packages will allow attendees access to the same sessions offered in Atlanta, and the ability to participate in 50+ live streaming sessions in real time. All ACC.21 Virtual content will be available on demand after the meeting (until June 8, 2021 for Bronze Package, and until Dec. 31, 2021 for the Gold and Silver packages).
"While we would love for everyone to be able to join us in Atlanta, we're very mindful that not everyone will be able or comfortable traveling in May," says Morris. "We continue to monitor updates and recommendations closely to ensure that it will be safe to host an in-person event. We are working to create a healthy and safe environment that is in line with all current directives and recommendations, enabling attendees to make informed and safe decisions about their attendance."
Both Morris and Drachman note that a flexible downgrade and cancellation policy is available for Gold Package registrants for ACC.21.
What Will ACC.21 Virtual Look Like?
"We have been hard at work creating a virtual experience that leverages new technologies, educational formats and networking opportunities to bring ACC.21 directly to cardiovascular clinicians and other key stakeholders worldwide," says Morris. "It will be modeled after ACC.20/WCC, but we have learned a lot about user needs and best practices over the course of this past year and these lessons learned are being incorporated into ACC.21 to make the virtual experience even better!"
Like the live experience, ACC.21 Virtual will kick off on Saturday, May 15 and will offer three days of science and learning, with more than 50 sessions live streaming from Atlanta including Late-Breaking Clinical Trials, Featured Clinical Research, Young Investigator Awards and keynotes.
ACC.21 Virtual will also include on-demand access to more than 225 sessions (available within 24 hours of the live presentation), as well as more than 3,200 abstracts (eposter, moderated eposter and oral abstract formats), learning destination sessions and a Virtual Expo.
The virtual schedule will be available later this month!
What About the ACC.21 Expo?
"The Expo is a vital component of ACC's Annual Scientific Session and both ACC.21 in Atlanta and ACC.21 Virtual will feature a vibrant Expo experience, whether in-person or virtual," says Drachman, who notes that additional details, including a list of sessions showcasing new product innovations, technologies and therapies in the field of cardiology will be posted on the ACC.21 website closer to the meeting. "The ACC is deeply appreciative of the continued involvement of some of our closest industry partners in helping us bring ACC.21 and ACC.21 Virtual to life."
Safety First!
As planning for ACC.21 in Atlanta continues, the ACC.21 leaders and staff are laser-focused on the health, safety and well-being of members, staff, exhibitors, faculty, patients and other stakeholders.
The College is working very closely with the Georgia World Congress Center (GWCC) in Atlanta, which was the first convention center in the U.S. to achieve GBAC STAR Facility Accreditation to recognize the facility's commitment to cleaning, disinfection and infection prevention; to design smaller and limited capacity education rooms; designated entrances and exits to ensure attendee one-way flow; and increased spacing in the Expo, poster hall, theaters and public spaces to allow for social distancing.
In addition, all attendees, exhibitors, staff and contractors will be required to wear a mask in the Convention Center and plexiglass dividers will be used between faculty on stage and at Registration, Poster Registration and IT Help areas.
The College will also be using contactless systems as much as possible to minimize risk. The GWCC has also adopted an enhanced cleaning schedule within the Center as well as enhanced filtration systems. Hand sanitizer stations will be placed throughout the Center, along with signage to remind attendees about social distancing, handwashing and mask requirements.
Learn more about the specific health and safety measures being put in place for ACC.21.
Clinical Topics: COVID-19 Hub
Keywords: ACC Publications, Cardiology Magazine, ACC Annual Scientific Session, Hand Disinfection, Hand Disinfection, Polymethyl Methacrylate, Polymethyl Methacrylate, Disinfection, COVID-19, Hand Sanitizers, Local Government, Uncertainty, Georgia, severe acute respiratory syndrome coronavirus 2, Pandemics, Centers for Disease Control and Prevention, U.S., Faculty, Cardiology
< Back to Listings