Science Highlights From AHA 2020
More data with SGLT2 inhibitors, another look at the effect of Omega-3s on cardiovascular disease, and a dive into some of the evidence from trials of atrial fibrillation (AFib) make it into our roundup of AHA 2020.
Sotagliflozin in SCORED and SOLOIST-WHF
The up-and-coming heart failure (HF) treatment class SGLT2 inhibitors made an appearance in the virtual main tent at AHA 2020. This time instead of dapa- or empa-, it was sotagliflozin. Deepak L. Bhatt, MD, MPH, FACC, presented two new studies showing its benefits in two distinct and important diabetic subgroups – patients with chronic kidney disease and those with recent worsening HF.
The placebo-controlled, 10,000-plus patient SCORED trial showed the drug reduced the risk of the composite of total number of deaths from cardiovascular causes, HF hospitalizations and urgent visits for HF in patients with Type 2 diabetes, chronic kidney disease (estimated glomerular filtration [eGFR] rate, 25-60 ml/min/1.73 m2), and increased cardiovascular risk.
In SCORED, treatment with sotagliflozin was associated with a 26% relative risk reduction in the primary endpoint (hazard ratio [HR], 0.74; p<0.001), but not a significant difference in death from cardiovascular causes (2.2 and 2.4 events per 100 patient-years; p=0.35) or renal endpoints. Adverse events of interest that were significantly more common in the sotagliflozin arm include diarrhea, genital mycotic infections, volume depletion and diabetic ketoacidosis.
In SOLOIST-WHF, which enrolled 1,222 patients with diabetes hospitalized (but stabilized) for worsening HF, sotagliflozin reduced the total number of deaths from cardiovascular causes, and hospitalization and urgent visits for HF (HR, 0.67; p<0.001) compared with placebo. Again, rates of death from cardiovascular causes did not differ (HR, 0.84), nor did all-cause death (HR, 0.82).
Both trials, which were initially supported by Sanofi before funding was switched to Lexicon in early 2020, stopped early on March 20 because of loss of funding related to the COVID-19 pandemic.
ACC.org Editor-in-Chief Kim A. Eagle, MD, MACC, said in the highlights video: "I'm beginning to think of these drugs as heart failure drugs that have a secondary benefit on diabetes. I think cardiovascular specialists have to take the reins and say, 'these are drugs that help the patients I care for whether they have overt diabetes or not.' The benefit is clear and we need to prescribe them more."
Asked if there are important differences between SGLT2 inhibitors, Bhatt said, "I think part of the story is generalizable to the class. But sotagliflozin is also an SGLT1 inhibitor…which enhances gastrointestinal secretion of glucose…So, from an endocrinology or primary care perspective, now you can even get glucose control in that very difficult to treat patient with a low eGFR."
The SCORED and SOLOIST-WHF findings both published simultaneously in the New England Journal of Medicine.
Conflicting Data on Omega-3s
Despite being shown in early studies to have favorable effects on lipid and inflammatory markers in early studies, omega-3 carboxylic acid (CA), a combination product (Epanova) that includes both EPA and DHA, failed to reduce cardiovascular risk in 13,078 statin-treated patients with or at high risk for cardiovascular disease in the STRENGTH trial. The findings were expected after the announcement earlier in the year by AstraZeneca in a press release that the trial was prematurely halted after an interim analysis indicated a "low likelihood" of clinical benefit.
When the STRENGTH trial was halted, the primary efficacy measure, a composite of cardiovascular death, nonfatal myocardial infarction (MI), nonfatal stroke, coronary revascularization or unstable angina requiring hospitalization, did not differ between the study arm and corn-oil placebo arm (12.0% and 12.2%, respectively; HR, 0.99; p=0.84). This was despite a 269% increase in plasma EPA levels.
New-onset atrial fibrillation (AFib) was a prespecified tertiary endpoint and was seen in 2.2% of the omega-3 CA arm and in 1.3% of the placebo arm (HR, 1.69; p<0.001).
"These findings, in the context of the increased risk of atrial fibrillation seen in this and other omega-3 trials, cast uncertainty regarding whether there is net benefit or harm with any omega-3 fatty acid preparation," said A. Michael Lincoff, MD, FACC, during a late-breaking session. He noted that STRENGTH used a corn oil comparator due to "concerns that olive oil is likely a positive control and mineral oil a negative control."
A second trial, dubbed OMEMI (OMega-3 fatty acids in Elderly with Myocardial Infarction), looked at the impact of the daily addition of 1.8g n-3 PUFA to standard of care as secondary prophylaxis in elderly patients who have survived a recent (2-8 weeks) AMI. The trialists enrolled 1,014 patients between the ages of 70-82 and randomly assigned them to 1.8 g n-3 PUFA (930 mg EPA and 660 mg DHA) or placebo (corn oil) daily on top of standard of care. Less than one-third (29%) of participants were female.
The PUFA treatment pumped up median EPA and DHA levels nicely (+87% and +16%, respectively, for the treatment arm vs. –13% and –8% for placebo), but had no impact on the primary composite endpoint of nonfatal AMI, unscheduled revascularization, stroke, all-cause death or heart failure hospitalization after two years (21.4% vs. 20.0% for placebo; HR, 1.08; p=0.60).
New onset AFib, a prespecified secondary outcome, trended higher in the n-3 PUFA arm (7.2% and 4.0%; HR, 1.84; p=0.06), leading principal investigator Are Kalstad, MD, from the University of Oslo, to suggest that "potential harm in increasing atrial fibrillation cannot be ruled out." Findings were simultaneously published in Circulation.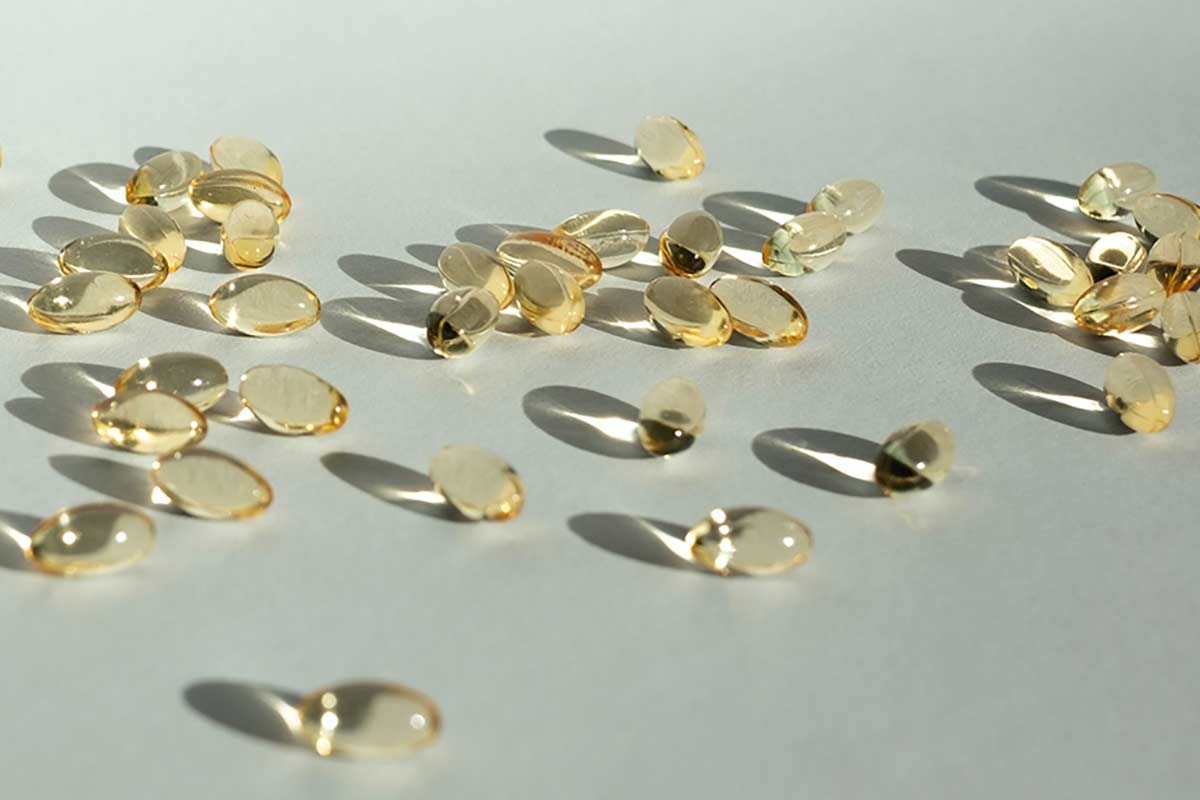 Commenting on these findings that showed better outcomes after STEMI for individuals with higher serum levels of omega-3 fatty acids at the time of STEMI, Aleix Sala-Vila, PharmD, PhD, corresponding author of a recent study of Omega 3s and AMI published in the Journal of the American College of Cardiology,1 suggested the OMEMI study population might have not had much room to run.
"In OMEMI, the authors measured EPA and DHA in the serum phosphatidylcholine. We did the same, making the results between populations comparable. From the figure in their presentation, one can assume a median around 2% of EPA (percent of total fatty acids), which is significantly higher than ours (0.45%). One could easily assume very high EPA intake in these participants before the trial started. There might be little room for effect if the participant already has such circulating EPA status."
"Benefits of supplementation would be more likely in participants with a low baseline circulating EPA/DHA, who are not regular consumers of fatty fish or fish-oil supplements," said Sala-Vila, an associate scientist at the Fatty Acid Research Institute and a researcher at the Institut Hospital del Mar d'Investigacions Mèdiques in Barcelona, Spain.
Seek AFib and Ye Shall Find AFib
As seems almost de rigueur these days, there were more than a handful of quality AFib trials presented as late-breakers at AHA 2020, a trio of which dealt with the sticky topic of screening. What is the simple answer to the question of whether to screen or not to screen? It depends.
The first trial, presented by Subodh Verma, MD, looked at enhanced monitoring for postoperative AFib (POAF) in cardiac surgery patients. The SEARCH-AF trial randomly assigned 336 patients (mean age, 67 years; 22% female) undergoing isolated CABG or valve replacement/repair with or without CABG to either continuous rhythm monitoring using a patch-based monitor or usual care. Participants were in sinus rhythm at the time of randomization with no known history of AFib, but were deemed to be at higher risk based mostly on their CHA2DS2- VASc score (mean, 3.7).
Within 30 days of randomization, documented AFib or atrial flutter lasting ≥6 minutes was found in 19.6% of patients of the enhanced monitoring group and in 1.7% of patients in the usual care group (p<0.001). AFib lasting >6 hours was detected in 8.6% and 0%, respectively (p<0.001). Cumulative AFib/atrial flutter lasting 24 hours or more was found in 3.1% of the monitoring cohort.
"In patients who've undergone cardiac surgery and have an elevated risk of stroke with no history of preoperative or predischarge AFib, a strategy of continuous rhythm monitoring unveiled a significant persistent burden of unrecognized and potentially actionable postoperative AFib that is not confined to the hospitalization period per se," concluded Verma et al. "We believe that these data should help inform clinical practice guidelines with respect to monitoring of postoperative atrial fibrillation in such patients."
But what about spreading a wider but more porous net and routinely screening for AFib in primary care? In the VITAL-AF trial, Steven A. Lubitz, MD, and colleagues at Massachusetts General Hospital tested just that. In short: it was not effective in identifying more patients. Routine screening at primary care visits with AliveCor single-lead ECG was not associated with an increase in new AFib diagnoses among individuals 65 years or older compared to usual care.
To scheduled discussant Ben Freedman, MBBS, PhD, the findings aren't so much negative, but rather a "triumph of usual care. You don't need a screening strategy if you're already doing a really good job with single-time point screening."
Rounding out the topic was a third trial, mSTOPS, which looked at the three-year outcomes of a pragmatic, direct-to-participant trial that saw 1,718 participants (mean age, 73.7 years; 40.5% female) opt to undergo continuous patch-based rhythm monitoring for a median of 24.7 days. Their outcomes were compared to 3,476 observational control patients matched for age, sex and CHA2DS2-VASc score.
AFib was newly diagnosed in 11.4% of the actively monitored group and in 7.7% of the matched control population (p<0.01).
The incidence of the composite endpoint (death, stroke, systemic embolism or MI, as measured by claims data since this was a "siteless" trial), was lower in the monitored group, both in the complete cohort (adjusted HR, 0.79; p<0.01) and in those diagnosed with AFib (aHR, 0.53; p<0.01). The greatest benefit was seen in those diagnosed by patch ECG as compared with those diagnosed clinically. Total hospitalizations were also lower with active rhythm monitoring (p<0.01).
These findings need independent replication, said presenter Steven R. Steinhubl, MD, FACC, "in order to be confident that aggressive pursuit of diagnosing atrial fibrillation in people at high-risk, but without symptoms, is warranted."
In his comments, Freedman noted the possibility of selection bias in terms of which patients, from the over 100,000 invited, actually wore the ECG patch or opted out and became part of the observational control cohort. He concluded, "This result on prognosis is important, but only hypothesis generating in my view…to really get to the bottom of this, you need a randomized trial to ensure there is no confounding."
Could Ablation Be Considered First-line Therapy For AFib?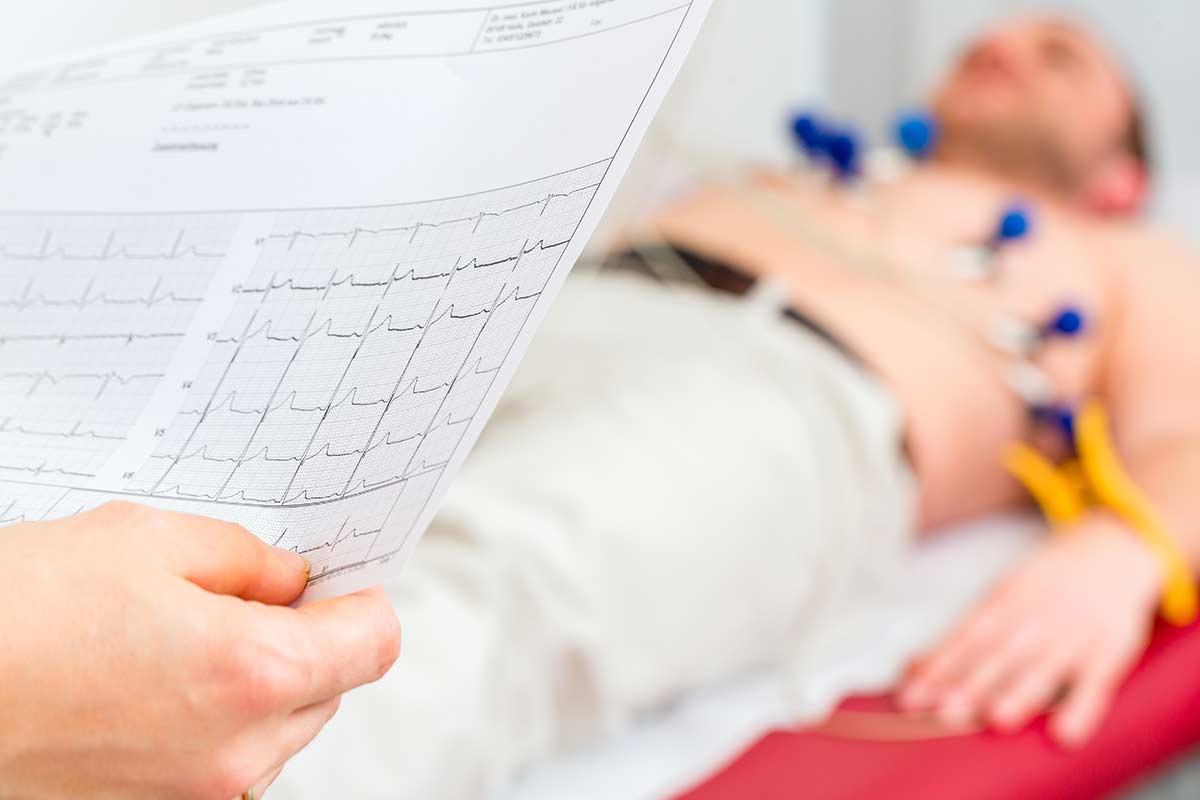 The AFib-focused late-breaking clinical trial session also saw the presentation of the EARLY-AF trial, which published simultaneously in the New England Journal of Medicine (NEJM). The trial, led by Jason G. Andrade, MD, from Vancouver General Hospital, enrolled 303 patients with untreated symptomatic paroxysmal AFib and randomly assigned them to either cryoballoon ablation (with pulmonary vein isolation) or antiarrhythmic drug (AAD) therapy. Patients were relatively young (58 years) and mostly male (about 70%), and had a median of three symptomatic AFib episodes per month. Just over one-third had previously undergone cardioversion and about two-thirds were taking oral anticoagulants.
The primary endpoint was the first documented recurrence (after the 90-day blanking period) of any atrial tachyarrhythmia (AFib, atrial flutter or atrial tachycardia) lasting ≥30 seconds, as measure by an implanted continuous rhythm monitoring device.
At one year, 42.9% of those who underwent cryoballoon ablation had experienced a recurrence, compared with 67.8% of those treated with AADs (HR, 0.48; p<0.001). Symptomatic atrial tachyarrhythmias were seen in 11.0% and 26.2%, respectively (HR, 0.39; p<0.001).
Early ablation was also associated with greater freedom from AFib and symptomatic AFib and improvements in quality of life. Serious adverse events were seen in five ablation patients and six AAD patients (3.2% and 4.0%).
The researchers noted that the trial was underpowered for cardiovascular outcomes, had limited follow-up and utilized a single ablation technology (Arctic Front Advance, Medtronic).
Commenting on the study, Christine M. Albert, MD, MPH, FACC, added that the generalizability of the trial may also be limited since it enrolled mostly young males with paroxysmal AFib. Both Andrade and Albert noted that current AFib guidelines reserve ablation for patients in whom AAD therapy has been tried and failed.
The findings were given a boost by the same-day publication of the STOP AF First trial, initially presented at ESC 2020 and also published in NEJM. STOP AF First also tested cryoballoon ablation as first-line therapy for AFib and found similar results.
This article was authored by Debra L. Beck, MSc.
Reference
Lázaro I, Rueda F, Cediel G, et al. J Am Coll Cardiol 2020;76:2089-97.
Clinical Topics: Arrhythmias and Clinical EP, COVID-19 Hub, Dyslipidemia, Geriatric Cardiology, EP Basic Science, Atrial Fibrillation/Supraventricular Arrhythmias, Lipid Metabolism, Nonstatins, Novel Agents, Statins
Keywords: ACC Publications, Cardiology Magazine, AHA20, American Heart Association, Aged, Fatty Acids, Omega-3, Hydroxymethylglutaryl-CoA Reductase Inhibitors, Cardiovascular Diseases, Atrial Fibrillation, Corn Oil, Mineral Oil, Blood Glucose, Blood Glucose, COVID-19, Diabetic Ketoacidosis, Phosphatidylcholines, Atrial Flutter, Pulmonary Veins, Electric Countershock, Hospitals, General, Selection Bias, Follow-Up Studies, Incidence, Porosity, Anti-Arrhythmia Agents, Random Allocation, Heart Atria, Stroke, Quality of Life, Fish Oils, Embolism
< Back to Listings