The Pulse of ACC
CMP Performance Assessment Period; Call For Nominations; ACC.21 Science; ACC.org Homepage; More.
In Memoriam: Bobby Brown, MD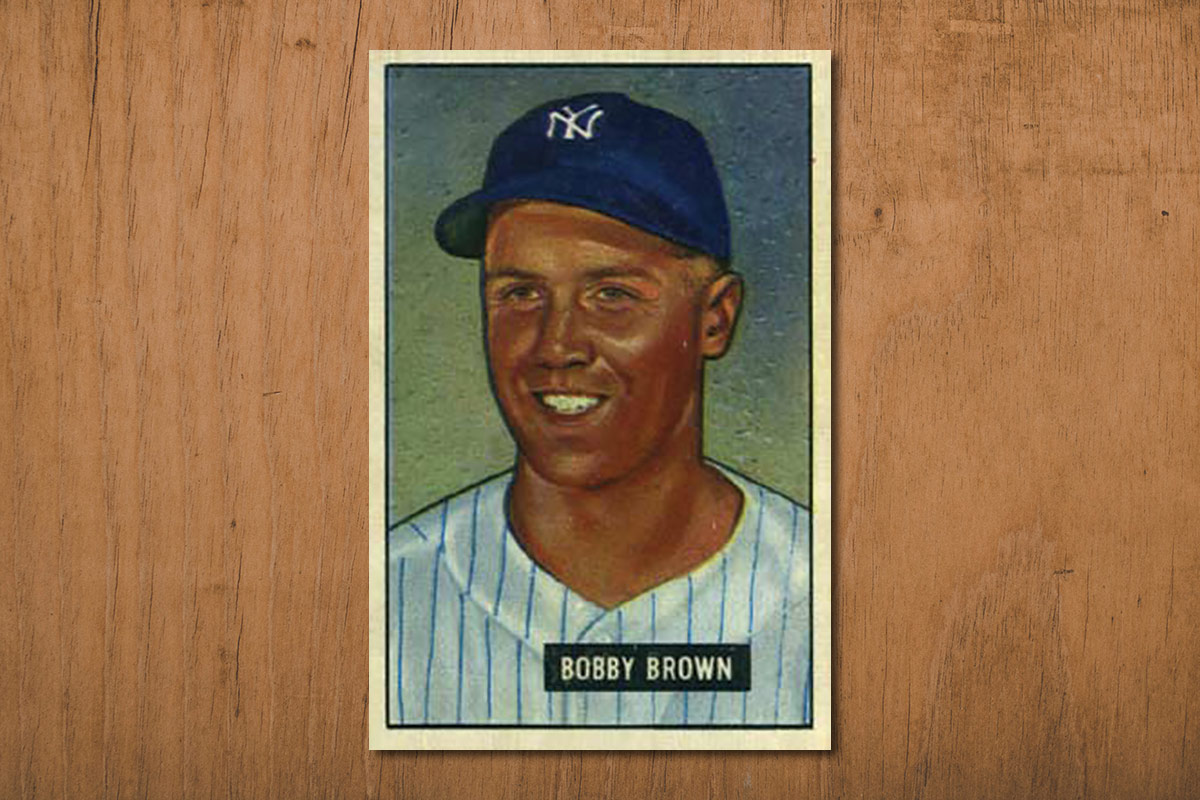 Bobby Brown, MD, cardiologist, four-time World Series champion, Korean War veteran and a Major League Baseball's American League president passed away on March 25. He was 96 years old.
Born in Seattle, Brown moved with his family to the San Francisco area as a teenager. As the son of a semi-professional baseball player, Brown was encouraged to play America's pastime.
He joined the U.S. Navy in 1943 and began his medical education in a World War II officer training program while playing college baseball at Stanford University, UCLA and Tulane University. Brown received his medical degree from Tulane in 1950.
The New York Yankees came calling for Brown and he signed with the organization in 1946. Because of his hefty baseball signing bonus and blond hair, Brown was nicknamed the "Golden Boy." As a power hitter with the Yankees, Brown won four World Series championships in 1947, 1949, 1950 and 1951.
Brown left the pinstripes in the summer of 1952 for medical service in the U.S. Army during the Korean War. He became a battalion surgeon on the front lines and later served at an U.S. Army hospital in Tokyo. He was discharged from the military in April 1954 and retired from baseball in July of that year after playing eight seasons.
Following his completion of cardiology training in 1958, Brown opened a cardiology practice in Fort Worth, TX. Except for a few months' break in 1974, when he was the interim president of the Texas Rangers, he remained in medical practice until 1984.
Brown stepped away from cardiology to become the president of the American League. This was an opportunity of a lifetime and he held the prestigious role for 10 years.
Over the years, Brown participated in Old-Timers' Day at Yankee Stadium and eventually became one of the event's most senior retired players. Baseball legends Joe DiMaggio and Yogi Berra were among Yankee alumni who celebrated with Brown at these nostalgic events.
Mark Your Calendars: June Collaborative Maintenance Pathway Performance Assessment Period
The next Performance Assessment period for members taking part in the Collaborative Maintenance Pathway using CathSAP, EP SAP, and HF SAP is June 23 to 29.
During this one-week window, clinicians may take the Performance Assessment ONCE at their convenience any time of day or night. However, users are encouraged to avoid waiting until the last two hours of the one-week window to take the assessment so there is time to resolve any unforeseen issues that may occur.
Learn more about the CMP as an alternative option to achieving Maintenance of Certification (MOC) requirements at ACC.org/CMP.
Collaborating to TRANSFORM Patient Care
The ACC has announced a collaboration with HealthReveal, a leading clinical artificial intelligence (AI) company. Through the collaboration, HealthReveal's personalized clinical AI solution will be employed as part of ACC's TRANSFORM studies to recommend lifesaving patient care interventions to increase physicians' adherence to guideline-directed medical therapy (GDMT), preempt future adverse cardiovascular events and improve patient outcomes.
ACC and HealthReveal will collaborate on studies for three TRANSFORM programs. The first, TRANSFORM HFrEF, will provide GDMT for patients who have heart failure with reduced ejection fraction (HFrEF). The second, TRANSFORM CVRiD, will aim to drive meaningful improvements in cardiovascular outcomes for patients with Type 2 diabetes. The 12-month study is expected to start this fall. The third study will be announced this spring.
"The complexities of care are growing exponentially each year, and it's no longer feasible for any one physician to keep up with the latest medical guidelines and clinical best practices," says James L. Januzzi Jr., MD, FACC, principal investigator of the TRANSFORM HFrEF study, ACC Board of Trustees member, and director of the Dennis and Marilyn Barry Fellowship in Cardiology Research at Massachusetts General Hospital. "HealthReveal represents a new paradigm for the dissemination and adoption of new medical research, which could potentially accelerate the adoption of GDMT in clinical practice and the use of real-world evidence in clinical trials more broadly. Through this TRANSFORM program, we're rigorously testing these hypotheses."
Unlike most clinical trials where patients follow a set schedule for initial and follow-up visits with their doctors, patients in the TRANSFORM studies will be continuously monitored by HealthReveal. The company will continually curate the latest guidelines and automatically apply them to individual patient data to generate Reveals – personalized care recommendations that help physicians intervene and adjust treatment in real time, even between care visits. Reveals will be embedded into the electronic health record (EHR) workflows at some trial sites, thereby ensuring a seamless experience for participating clinicians.
"The TRANSFORM model will fundamentally change the way medical guidelines for cardiovascular diseases are developed and implemented," says Lonny Reisman, MD, FACC, founder and CEO, HealthReveal. "It is an innovative approach to deploying current guidelines into clinical practice and measuring their real-world impact. Over time, we can then iteratively apply machine learning to those insights to further personalize the guidelines and meaningfully improve patient outcomes."
Call For Nominations: ACC Vice President and Trustees
Recommendations to the ACC Nominating Committee are now being accepted for ACC Vice President, Membership Committee Chair, and three at-large Board of Trustee (BOT) positions through June 30.
The Vice President serves a one-year term and is thereafter eligible to assume the position of ACC President. To serve as Vice President, an individual must have previously served at least one term on the BOT. The Membership Committee Chair serves a two-year term. Each at-large Trustee will serve up to a three-year term.
To avoid potential nominator conflicts, candidates are encouraged to provide 'Intent to Submit' documentation prior to submission of application materials. All interested applicants and nominators are asked to refer to the ACC/F BOT Application Handbook for details regarding material submission and eligibility requirements.
Nominations and supporting materials should be sent to Taylor Davis at tdavis@acc.org by Wednesday, June 30 at 3 p.m. ET. To learn more, visit ACC.org/BOTNominations.
Help Lead ACC's Latin America and Asia Conferences
ACC's Lifelong Learning Oversight Committee is seeking qualified candidates to serve as the U.S. vice chairs for the ACC Latin America Conferences and ACC Asia Conferences in 2022 and 2023. The commitment will be for a total of four years with the U.S. vice chair automatically assuming the role of U.S. co-chair for 2024 and 2025.
A cover letter highlighting interest and credentials as well as a curriculum vitae should be submitted along with the application to Cortney Hale at chale@acc.org.
Check Out the New ACC.org Homepage
The ACC has launched a redesigned homepage for ACC.org. Developed with member input, the new homepage features easy access to all of the College's latest offerings to help members learn and engage. The revamped homepage includes the latest in cardiology headlines; guideline resources; ACC's products – including the CMP and ACCSAP; quick links to member benefits and resources; upcoming events and conferences; and more.
Additionally, don't miss these other new features on ACC.org: New Search Within Guidelines Tool: Quickly search within ACC's guideline documents and quickly retrieve actionable knowledge. Learn more at ACC.org/Guidelines.
New Search Feature on Clinical Topic Collections: Easily search for content within specific ACC.org Clinical Topic Collections. Learn more at ACC.org/Clinical-Topics.
These ACC.org enhancement align with ACC's Strategic Priority of generating and delivering actionable knowledge. Thank you to all the members and staff involved with these efforts!
Keywords: ACC Publications, Cardiology Magazine
< Back to Listings