Feature | ACC Quality Summit Highlights Value of Registries, Accreditation in Driving Quality Improvement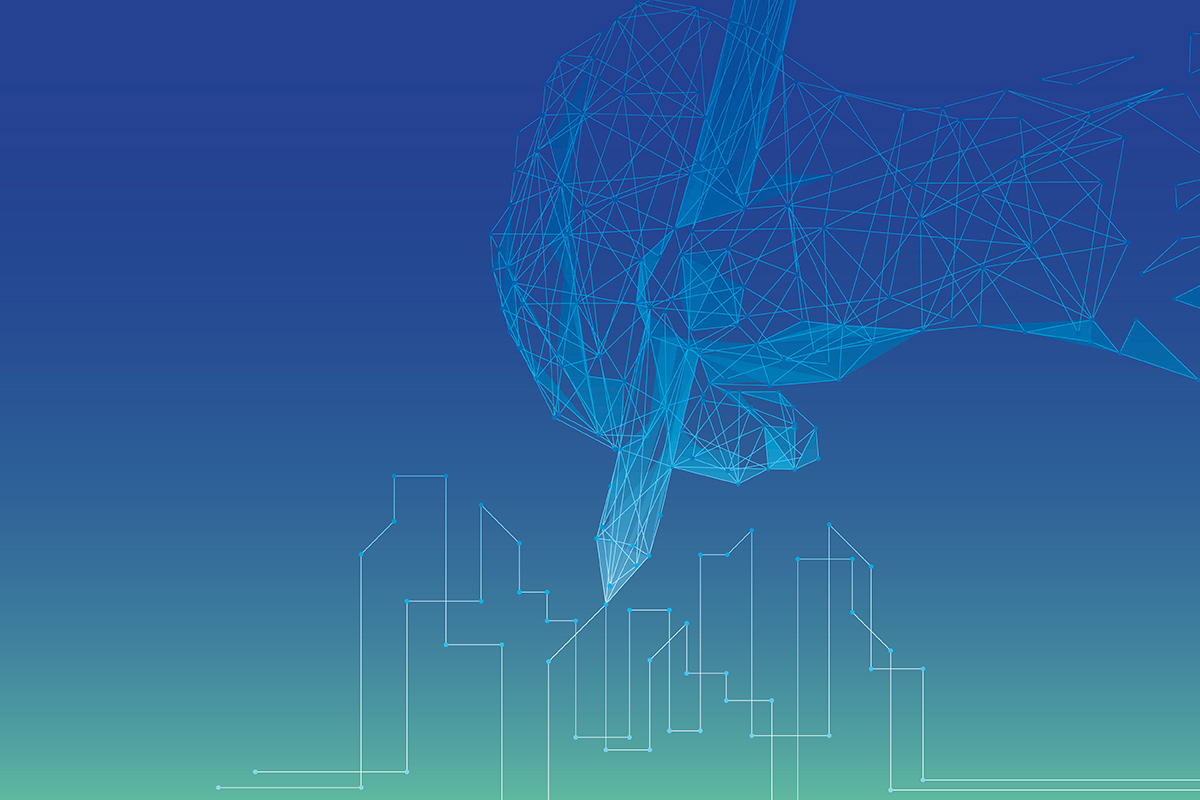 The ACC's annual Quality Summit, geared toward hospitals and institutions involved with ACC's NCDR registries and ACC Accreditation Services, brought together clinicians, administrators, hospital and health system executive leadership and other stakeholders last month for a deep dive into quality improvement.
Nearly 3,500 participants from 45 countries took part in the two-day, virtual event to learn more about ACC's registry and accreditation services, hone leadership skills, share best practices in optimizing care, and engage in discussions on hot topics ranging from shared decision-making to value-based care.
Among the highlights, this year's Summit featured 26 virtual education sessions across three channels and 18 on-demand presentations. Expert faculty, as well as leaders from across the quality spectrum, explored topics specific to NCDR registries and ACC Accreditation Services, like new heart failure and electrophysiology trends, best practices for patient selection for left atrial appendage occlusion and atrial fibrillation ablation, how to articulate the value proposition of registries and accreditation, and more.
In addition, the following three posters were recognized with first, second and third place awards:
Impact of the COVID-19 Pandemic on Cost and Readmission Rates of Heart Failure Patients: A Community Hospital Perspective
Kyle A. Ulversoy, BA, and Jonathon Murrow, MD, FACC
Medical College of Georgia
Cardiogenic Shock: 'Stage, Page and Engage.' Real-Time Continuous EMR-Based Staging With Automated Alerts and Multidisciplinary Management
Krithika Krishnarao, DO
Mayo Clinic, Jacksonville, FL
An APP-Lead Program to Address CVD Risk Reduction in Patients With Diabetes
Nina Mirachi, PA-C, MBA
Cardiology Consultants of Philadelphia, PA
Innovation and health equity were also common themes throughout the Summit. Cheryl Pegus, MD, MPH, FACC, currently the executive vice president of health and wellness at Walmart, kicked off the opening plenary by focusing on the current and future role of innovation in health care. She stressed the importance of creating easy access to health care, noting that "the future is getting health care to people before they even know they're sick." She also underscored the importance of using innovation to address social determinants of health and creating tools to help people "engage in taking care of themselves." (See sidebar.)
Pamela S. Douglas, MD, MACC, who gave the Ralph G. Brindis Lecture, also discussed innovation, focusing her remarks on the use of transformative technologies and the future cardiovascular imaging. "We need the right patient at the right time, but we need the right test and quality in how images are interpreted and communicated to the care team and eventually translated into better patient care," she said. (See sidebar.)
With 92 abstract poster sessions, real-world quality improvement was also front and center. This year's posters highlighted numerous activities taking place in facilities and practices across the country to improve quality of care and patient outcomes. In one study, Jeffrey A. Goss, FNP-c, MSN, APP, director of heart failure for Intermountain Healthcare, and colleagues, explored ways to notify pharmacies about discontinued medication, while another study from the University of Maryland Medical Center explored the distribution of a clinician team roster with the name, photo and role of each team member to help patients admitted to the primary cardiology service.
Overall, the Quality Summit highlighted the many ways NCDR and Accreditation Services continue to support the ACC's efforts to provide the highest-quality, cost-effective care to patients worldwide. ACC President Dipti Itchhaporia, MD, FACC, said it best during her opening remarks: "Data lead to knowledge, and knowledge is power. By harnessing the power of the data at our fingertips we can demonstrate in real time how new clinical guidelines are being used in patient care. We can also find opportunities to close gaps in health disparities and solve for health equity – a strategic priority for the ACC and a personal goal of my own."
Defining Disruptive Innovation
Quality Summit keynote speaker Cheryl Pegus, MD, MPH, FACC, has a long history of promoting innovation in health care. She spoke with Cardiology about the role of innovation in health care and some of the challenges and opportunities along the way.
How would you define innovation in health care?
I use the term 'disruptive innovation,' which was coined by Clayton Christensen, who was a professor at Harvard Business School. Disruptive innovation is a process by which a new product or service starts out being less expensive or more accessible and moves upmarket, eventually displacing established competitors. When I shorten that definition, I sometimes say it's making something less expensive and available to many more people. That has huge meaning in health care today.
What can cardiovascular teams do to adopt innovation at their hospitals or health systems?
Disruptive innovation occurs within, when the people in an organization feel comfortable and confident enough to share new solutions to areas with gaps. Sometimes it's not that the most expensive treatment is needed, but someone may recognize a problem with patients signing in or remembering to come back for appointments and suggest a technology innovation to help people using their smart phones. People who have challenges getting to appointments and understanding health information can benefit from these offerings. The person who comes up with the appointment reminder and trains the front office staff and the person who scales that system have caused disruptive innovation because they are increasing the number of people who can receive access to care. The best disruption comes from team-based innovation. There is a huge opportunity for health care teams to look at whether we're taking those one-offs, those independent innovations, and scaling them and standardizing care.
How can nurses and people working in the quality space drive innovation?
If you ask any patient who they trust, physicians aren't at the top of the list; it's nurses and pharmacists. They're hearing the needs and concerns of patients and addressing them in a personalized manner. For nurses driving innovation, finding their voice within the institution, and communicating what they hear to their innovation leaders is important. Nurses deserve a seat at the table when discussions occur on how to improve care, access and quality. If we allow that to happen within our institutions, we will move a lot faster in patient satisfaction and, I believe, in quality and outcomes.
How does the role of innovation change as the health care landscape continuously changes?
Innovation doesn't happen only in the scientific lab; good, quality, health care has other components beyond providing safe and efficacious treatments. A lot of the innovation is occurring outside health systems and hospitals. Think of recent innovations: Telehealth, in-home labs, remote monitoring, hospital-at-home models. Look at where those innovations started. Health care experts have been involved, but a lot of these haven't happened within a medical institution. This is an opportunity for us to stop and think about what's needed for innovation and how to ensure health care companies and people steeped in best-in-class health care are members of innovation teams and companies. This must become part of the fabric and strategy of health care institutions.
How can innovation help address health equity?
One of the reasons for high health care costs is that we need to address health equity. This isn't something physicians, including cardiologists, have been trained to do. But if we don't address this and talk to patients about where to get affordable medications or address food insecurity and self-management of health behaviors, we will find more patients needing high-cost, invasive procedures at a time when the health care ecosystem must utilize earlier and less costly care models. I think addressing health equity and social determinants of health is at the core of lowering health care costs and should be part of training of new physicians, including cardiologists, and it is why we are focused on it at Walmart.
What will we see on the health care innovation front in the next few years?
Social determinants of health account for 40% of health outcomes, and health behaviors make up another 30%. Only 20% of outcomes is based on clinical care. I believe we'll see a greater focus on social determinants and health behaviors, because of our shift toward value-based care where the goal is to care for the entire individual, including providing them with easy access to care.
Quality in Imaging and Diversity
A former president of the ACC, Pamela S. Douglas, MD, MACC, is known for her work in improving the quality of imaging in cardiovascular care, research and registries. She is also a long-time advocate of increased diversity and equity within the cardiology workforce and for efforts to address health disparities among patient populations, serving as past chair of the ACC Task Force on Diversity and Inclusion and as a member of ACC's Health Equity Task Force. Cardiology spoke with Douglas about the intersection between quality improvement and health equity.
In cardiology, what should we think about when we talk about quality improvement?
The sweet spot for quality improvement is when we have good evidence that is not being followed for some reason, or we have great variation in practice when we know what to do but it's all over the map as to what we're actually doing. It's important in quality improvement that we look at those places where the evidence is clear, and we can measure whether we're living up to what the evidence tells us we need to be doing.
What can nurses and CV team members do to improve quality and address disparities?
Health disparities and inequities exist at many levels. They exist when someone in a clinic calls a Black patient by their first name and a White patient as Mr. or Mrs. It's on all of us to treat our patients with respect, to treat them similarly, to honor their differences in how they seek medical attention, how they respond to it, and to their cultural and religious environment. In many ways, nurses or advanced practice providers, or even receptionists at the front desk, have the opportunity to ensure that all patients are treated equally and that all of their unique needs are met.
You've written and talked about equity in terms of opportunity in the workforce. How does addressing equity among clinicians benefit patient care?
We have good data about equity between men and women cardiologists. We have much less data about underrepresented minorities or groups that are underrepresented in cardiology. In addition to women cardiologists being paid less than men, they tend to have fewer resources or the ability to use resources, and these things contribute to burnout. There is more burnout among women cardiologists than among men cardiologists. Burnout is bad for patients, ultimately. We all want to be treated by happy, secure clinicians who love their jobs and who want to be there taking care of patients.
Clinical Topics: Arrhythmias and Clinical EP, Cardiovascular Care Team, COVID-19 Hub, Heart Failure and Cardiomyopathies, Prevention, Implantable Devices, SCD/Ventricular Arrhythmias, Atrial Fibrillation/Supraventricular Arrhythmias, Acute Heart Failure, Stress
Keywords: ACC Publications, Cardiology Magazine, Accreditation, African Americans, Atrial Appendage, Atrial Fibrillation, Awards and Prizes, Burnout, Psychological, Cardiologists, Cardiology, Consultants, Cost-Benefit Analysis, COVID-19, Decision Making, Shared, Delivery of Health Care, Ecosystem, Electrophysiology, European Continental Ancestry Group, Faculty, Food Insecurity, Georgia, Goals, Health Care Costs, Health Equity, Hearing, Heart Failure, Hospitals, Hospitals, Community, Leadership, Love, Motivation, Outcome Assessment, Health Care, Patient Care, Patient Care Team, Patient Readmission, Patient Satisfaction, Patient Selection, Pharmacies, Pharmacists, Pharmacy, Philadelphia, Physicians, Population Health, Quality Improvement, Quality of Health Care, Registries, Risk Reduction Behavior, Schools, Self-Management, Shock, Cardiogenic, Smartphone, Social Determinants of Health, Technology, Telemedicine, Trust, Workforce
< Back to Listings