Peripheral Matters | Time to Broaden Our Peripheral Horizons: IVI During Lower Extremity Arterial, Venous Intervention
Intravascular imaging (IVI) has been an adjunctive tool during PCI for nearly three decades. Multiple prospective randomized and observational studies have demonstrated the utility of IVI to improve meaningful coronary endpoints, including reducing the risk of stent-related complications.1 Furthermore, recent evidence from Abbott's LightLab program has demonstrated that a predefined workflow involving IVI can result in better procedural efficiency, including reducing contrast utilization and the number of procedural devices, without increasing case duration.2 Although many of the procedural techniques employed during PCI originated in the periphery,3 IVI has been slowly adopted during peripheral intervention. This is despite meaningful, albeit limited, data supporting its use.4,5
Insights From the Field
Although barriers to adoption are commonly directed at the lack of prospective randomized trial data, this may not be entirely the case. An independent international expert consensus document evaluating the appropriateness of IVUS during peripheral arterial and venous intervention for the lower extremity was recently developed to better understand how vascular experts feel about the role of IVUS in specific procedural scenarios. This consensus document involved more than 40 vascular specialists representing the fields of interventional cardiology, interventional radiology and vascular surgery. The preliminary results were presented at the recent Vascular InterVentional Advances (VIVA) conference in October 2021 as part of the "Smith Center Symposium on Intravascular Ultrasound for Lower Extremity Arterial and Venous Intervention," co-sponsored by Philips IGT Devices and Boston Scientific.
The consensus document evaluated the use of IVUS in key procedural phases, including pre-intervention, intra-procedure, and post-intervention optimization (Table). These phases were then further stratified by specific procedural scenarios. Scenarios were based on known clinical situations where IVUS may be particularly beneficial. This included understanding the composition and morphology of plaque, locating the path of a specialty wire after crossing a chronic total occlusion, sizing for vessel implants, and evaluating the severity of post-intervention dissections. Surveys were split by lower extremity arterial (iliac, femoropopliteal and tibial vascular beds) and venous (iliofemoral).
More than 100 unique scenarios were voted on anonymously by the expert panel. Overall, results demonstrated overwhelming support for the role of IVUS during both lower extremity arterial and venous intervention. In particular, experts felt that IVUS use was most appropriate for determining next steps during the intra-procedure and post-intervention optimization phases of iliac and femoropopliteal artery revascularization, and was appropriate for all procedural phases during tibial intervention. Furthermore, there was near unanimous support of the role of IVUS during all phases of iliofemoral venous intervention.
Next Steps to Expand IVI Use
This expert consensus document is critical to better understanding next steps for broadening the use of IVI during peripheral intervention. With clear expert endorsement of IVUS during peripheral artery and venous revascularization, the impact of additional prospective randomized clinical trials may be limited. Alternatively, focusing on opportunities to improve imaging interpretation skills and procedural workflow may result in more adoption and the potential for better procedural outcomes. This is also critical as the variety of specialists performing peripheral revascularization may not have the same experiences learned from PCI. Strategies to improve workflow use of IVI include adopting a predefined algorithm for imaging interpretation; creating a planned strategy for prepping and loading the IVI device; and understanding key procedural phases where IVI may make a significant difference in treatment decisions.
Peripheral vascular intervention has been plagued by extreme heterogeneity in treatment practices and poor measures of procedural quality. With an increasing number of endovascular procedures being performed nationally,6 yet stagnant impact on important clinical outcomes such as amputation,7 it is imperative that we use all tools available to improve procedural and clinical outcomes. Similar with PCI, IVI has the potential to make a meaningful procedural and clinical difference without adding risk to the patient. Further work is now needed to better disseminate this technology and encourage implementation.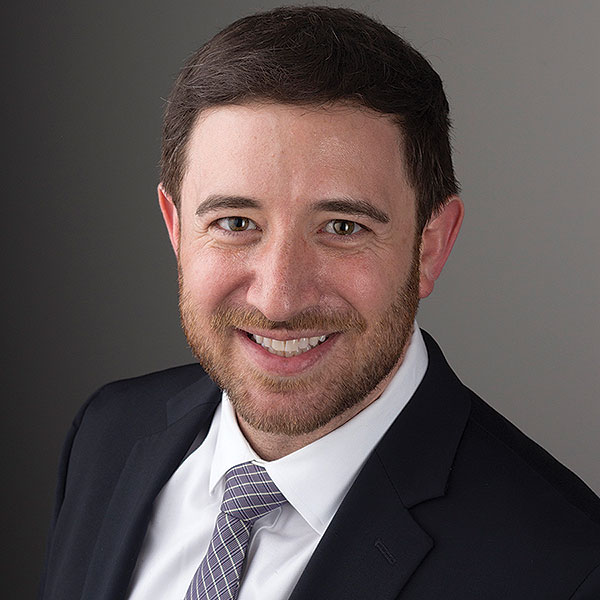 This article was authored by Eric A. Secemsky MD, MSc, FACC, director of Vascular Intervention in the CardioVascular Institute at Beth Israel Deaconess Medical Center in Boston, MA, and section head of interventional cardiology and vascular research at its Smith Center for Outcomes Research in Cardiology at BIDMC. He is also an assistant professor at Harvard Medical School. Reach out to him @EricSecemskyMD.
References
Ahn JM, Kang SJ, Yoon SH, et al. Meta-analysis of outcomes after intravascular ultrasound-guided versus angiography-guided drug-eluting stent implantation in 26,503 patients enrolled in three randomized trials and 14 observational studies. Am J Cardiol 2014;113:1338-47.
Secemsky EA, Darki A, Khuddus M, et al. Improving procedural efficiency during percutaneous coronary interventions utilizing a standardized optical coherence tomography (OCT) workflow: Insights from the Lightlab Initiative. J Am Coll Cardiol 2021;77:949.
Lee JT, Fang TD, White RA. Applications of intravascular ultrasound in the treatment of peripheral occlusive disease. Semin Vasc Surg 2006;19:139-44.
Gagne PJ, Tahara RW, Fastabend CP, et al. Venography versus intravascular ultrasound for diagnosing and treating iliofemoral vein obstruction. J Vasc Surg Venous Lymphat Disord 2017;5:678-87.
Sheikh AB, Anantha-Narayanan M, Smolderen KG, et al. Utility of Intravascular ultrasound in peripheral vascular interventions: Systematic review and meta-analysis. Vasc Endovascular Surg 2020;54:413-22.
Schramm KM, DeWitt PE, Dybul S, et al. Recent Trends in clinical setting and provider specialty for endovascular peripheral artery disease interventions for the medicare population. J Vasc Interv Radiol 2020;31:614-621.e2.
Harding JL, Andes LJ, Rolka DB, et al. National- and state-level trends in nontraumatic lower-extremity amputation among U.S. Medicare beneficiaries with diabetes, 2000–2017. Diabetes Care 2020:dc200586.
Clinical Topics: Invasive Cardiovascular Angiography and Intervention, Noninvasive Imaging, Interventions and Imaging, Echocardiography/Ultrasound
Keywords: ACC Publications, Cardiology Magazine, Constriction, Pathologic, Radiology, Interventional, Specialization, Workflow, Schools, Medical, Percutaneous Coronary Intervention, Prospective Studies, Cytoreduction Surgical Procedures, Israel, Serpins, Neoplasm Proteins, Arteries, Lower Extremity, Cardiology, Technology, Outcome Assessment, Health Care, Dissection, Ultrasonography, Interventional, Algorithms
< Back to Listings