The Pulse of ACC
ACC, AHA Release New Chest Pain Guideline
The just-released 2021 AHA/ACC Guideline for the Evaluation and Diagnosis of Chest Pain is the first ever from the ACC and American Heart Association (AHA) to focus solely on the evaluation and diagnosis of adult patients with chest pain and provides recommendations and algorithms for conducting initial assessments, general considerations for cardiac testing, choosing the right pathway for patients with acute chest pain, and evaluating patients with stable chest pain.
Early Birds Save on ACC.22 Registration
Early bird registration is now open for ACC.22 taking place in Washington, DC, from April 2 to 4, 2022. All attendees are encouraged to arrive in Washington, DC, on Friday, April 1 and depart on Tuesday, April 5 to take full advantage of everything that ACC.22 has to offer, including late-breaking clinical science, interactive education sessions with leading global experts, a robust Expo featuring the latest in innovation, and the time-honored tradition of Convocation.
The ACC is committed to health and safety at ACC.22 and there will be a COVID-19 vaccination and/or testing requirement in place, with more details in the coming months. In addition, to ensure clinicians from around the world are able to participate, and to reach more people than ever before in real-time, ACC.22 will offer an exciting virtual experience in addition to the in-person event.
Visit ACCScientificSession.org before Dec. 16 to take advantage of the early bird rates. In addition, those interested in submitting Late-Breaking Clinical Trials (LBCT) for consideration have until Dec. 7.
New York Cardiovascular Symposium Virtual
(Dec. 11-12)
Advancing the Cardiovascular Care of the Oncology Patient
(Feb. 11-12, 2022)
ACC Cardiovascular Summit
(Feb. 17-19, 2022)
In Memoriam: Gary Douglas Webb, MD, FACC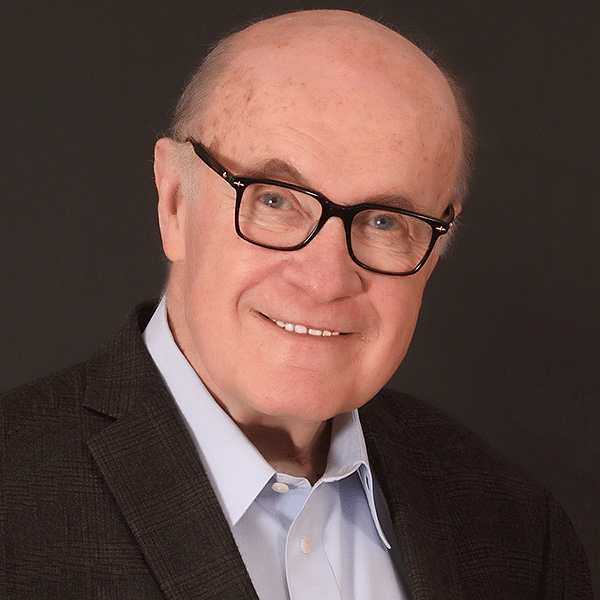 The ACC Adult Congenital and Pediatric Cardiology (ACPC) Section, together with colleagues worldwide, mourned the loss of Gary Douglas Webb, MD, FACC, on Oct. 19. Both visibly at the helm, and through inspiring those about him, Webb was foundational to nearly every initiative that sparked, sustained and advanced the field of care for adults with congenital heart disease.
A graduate of Montreal's McGill University, Webb trained at Royal Victoria Hospital in Toronto and ultimately joined the staff of Toronto General Hospital's (TGH) Adult Congenital Heart Disease (ACHD) program, which he directed from 1986 through 2004. He later extended his influence throughout North America, directing ACHD programs at the University of Pennsylvania in Philadelphia, and the Cincinnati Children's Hospital of the University of Cincinnati, before returning to his native Canada and TGH in 2017.
Webb also led the creation of the Canadian Adult Congenital Heart network in 1991, the formation of the International Society for Adult Congenital Heart (nee Cardiovascular) Disease in 1994, and the Adult Congenital Heart Association. Never ceasing in his aspirations to disseminate knowledge and quality care, he also established the Toronto Congenital Cardiac Centre for Adults at the Peter Munk Cardiac Centre in Toronto. He authored hundreds of academic manuscripts, books and editorials, "The influence of Dr. Webb will remain etched on our field and felt through the greatest potentials for achieving optimal health for the millions of children and adults and their families affected by congenital heart disease," write ACPC Section Leadership Council and Members. "His commitment to the highest standards of performance continues to inspire each of us in the field of caring for adults with ACHD to dig deeper, to perform better, to go further, to partner and collaborate … and to smile as we strive to improve outcomes."
In Memoriam: Michelle Nickolaus, CRNP, FACC
Michelle Nickolaus, CRNP, FACC, an active member of the ACC, died on Oct. 3 the age of 52 following treatment for neuroendocrine cancer.
Nickolaus received her BS from the Pennsylvania State University School of Nursing and her MS, with certification as an Adult Critical Care Nurse Practitioner (NP), from the University of Pennsylvania School of Nursing. She worked for 24 years as a dedicated and passionate NP in the field of cardiology, specializing in adult congenital heart disease, starting at Penn State Hershey, moving to UPMC in Williamsport, and most recently working for Geisinger.
A tireless advocate for her patients, Nickolaus was instrumental in helping develop the Adult Congenital Program at Penn State Hershey. She was also an original member of what is now Penn State Health's Advanced Practice Provider Council.
Nickolaus was an active leader at both state and national levels within the ACC, serving as Pennsylvania's Cardiac Care Associate Liaison from 2004-2007 and as a member of the Nurse Education Committee, the Congenital Heart Disease/Pediatric Cardiology Committee, the Adult Congenital Working Group and on ACC Annual Scientific Session Planning Committees. She was also a charter member of the ACC's Digital Strategy Committee from 2013-2020 and most recently an active member of the Digital Transformation Task Force.
Outside of ACC, Nickolaus embraced the role of advocate for the Adult Congenital Community and was an invited charter member in the Adult Congenital Research Group, as well as the Alliance for Adult Research in Congenital Cardiology Young Investigators and the International Adult Congenital Heart Disease Nursing Network.
Members on the Move: Geoffrey Ginsburg, MD, PhD, FACC
Geoffrey Ginsburg, MD, PhD, FACC, a pioneer in translational genomics and the development of novel diagnostics and precision medicine, has been selected by the National Institutes of Health's (NIH) All of Us Research Program to serve as its next chief medical and scientific officer. In this new role, he will be responsible for helping set the scientific vision and strategy for the program, while also overseeing the program's collection and curation of data, and integration of new data types to support a wide range of impactful scientific discoveries.
"We are on the cusp of realizing the full potential of precision medicine, with the All of Us Research Program enabling this paradigm shift," said Ginsburg. "I'm excited to be at the forefront of this effort, working alongside participants, partners, researchers, and the NIH scientific community to continue to demonstrate the impact of this collaborative effort."
Members on the Move: Sharonne N. Hayes, MD, FACC
Sharonne N. Hayes, MD, FACC, a practicing cardiologist, researcher and professor at Mayo Clinic, has been named to Forbes' 50 Over 50: Vision list, which recognizes 50 women making an impact on society and culture through health care, robotics, music, dance and more.
Hayes founded the Women's Heart Clinic at Mayo in 1998, which was among the first in the nation to care, educate and empower women with heart disease. She also served as Mayo Clinic's first director of diversity and inclusion and has played an integral role in developing programs to improve equity in patient care and to create a more diverse health care workforce. In 2010 Hayes founded the largest research program in the world to optimize the diagnosis and treatment  of spontaneous coronary artery dissection, which impacts younger women.
Clinical Topics: Arrhythmias and Clinical EP, Cardiac Surgery, Cardiovascular Care Team, Congenital Heart Disease and Pediatric Cardiology, COVID-19 Hub, Heart Failure and Cardiomyopathies, Prevention, Atherosclerotic Disease (CAD/PAD), Genetic Arrhythmic Conditions, Cardiac Surgery and Arrhythmias, Cardiac Surgery and CHD and Pediatrics, Cardiac Surgery and Heart Failure, Congenital Heart Disease, CHD and Pediatrics and Arrhythmias, CHD and Pediatrics and Prevention, CHD and Pediatrics and Quality Improvement
Keywords: ACC Publications, Cardiology Magazine, Adult, Algorithms, American Heart Association, Books, Canada, Carcinoma, Neuroendocrine, Cardiologists, Cardiology, Cardiovascular Diseases, Certification, Chest Pain, Coronary Artery Disease, Coronary Vessel Anomalies, COVID-19, Critical Care, Dancing, Decision Making, Shared, Delivery of Health Care, Diagnostic Techniques and Procedures, Dissection, Dyspnea, Educational Personnel, Emergency Service, Hospital, Genomics, Heart Defects, Congenital, Heart Diseases, Hospitals, General, Leadership, Mentors, Music, National Institutes of Health (U.S.), Nausea, New York, Nurse Practitioners, Outpatients, Patient Care, Philadelphia, Reference Standards, Risk Assessment, Students, Troponin, Universities, Vaccination, Vascular Diseases, Workforce
< Back to Listings