Guest Editorial | Leading With Heart in Preventing CV Events in Diabetes: The CV Professional as a Champion and Change Agent
November is American Diabetes Month – an opportunity to recognize ACC's commitment to the prevention of cardiovascular (CV) events in people living with diabetes, in addition to addressing the gaps in care of this high-risk population.
Currently, 10% of Americans have diabetes and another 35% of Americans have prediabetes. This exponentially accelerating epidemic will impact more than half a billion lives globally by 2030 with significant racial, geographic and health disparities. Despite the availability of proven and effective therapies, the predominant diabetes-associated morbidity and mortality continues to be related to cardiovascular events.
Importantly, a significant proportion of patients cared for by cardiovascular professionals has known diabetes, undiagnosed diabetes or prediabetes. As we move forward in an era where clinical evidence supports specific therapies, as well as integrated and comprehensive care to lower cardiovascular disease risk in those living with diabetes, the cardiovascular professional must step forward to lead with heart as a champion and change agent.
Diabetes: A Cardiovascular Disease
Diabetes, often thought of as a disease of elevated blood glucose, is a cardiovascular disease. It is a metabolic, inflammatory and vascular disease resulting in both microvascular and macrovascular complications. More than 60% of people living with diabetes will experience a macrovascular-related event including myocardial infarction, stroke, symptomatic peripheral arterial disease and sudden cardiovascular death.
People living with diabetes have a twofold greater risk of heart failure as well as a 40% higher risk of atrial fibrillation. The adverse consequences of diabetes are related to the clustering of metabolic risk factors (atherogenic dyslipidemia, insulin resistance, hypertension), in a proinflammatory and prothrombotic state. Although the primary goal from both a clinical and public health perspective is the prevention of diabetes, a parallel goal is prevention of cardiovascular events in people living with diabetes.
Extension of the Paradigm of CV Risk Reduction
Cardiovascular professionals are well aware that preventing adverse cardiovascular outcomes is at the heart of their daily dedicated clinical care. They are also well versed in the paradigm of comprehensive cardiovascular risk reduction through the delivery of evidence-based optimal medical therapy and foundational cardiovascular health promotion.
Comprehensive cardiovascular risk factor control reduces events and improves survival in people living with type 2 diabetes (T2D). A coordinated ABC-based approach to management can be beneficial because people with T2D are at high risk and those with both T2D and cardiovascular disease are at very high risk for recurrent cardiovascular events and heart failure (Figure).
Two classes of diabetes medications – SGLT2 inhibitors and GLP1 receptor agonists – have emerged from rigorous evaluation as pharmacotherapies that reduce the risk of cardiovascular events. More than 25 randomized controlled trials have been completed with these drugs, because of a mandate issued in 2008 by the U.S. Food and Drug Administration that all novel diabetic agents should be tested for safety.
The benefits of these agents are independent of their effects on hemoglobin A1C. Given that patients with diabetes and cardiovascular disease often follow-up with a cardiovascular professional, a firm understanding of the efficacy, safety and net clinical benefit of these agents are important. Based on a high level of evidence, the ACC, as well as other leading organizations, support a management strategy that has moved from glucose-centric to an event reduction-driven strategy.
The American College of Cardiology 2020 Expert Consensus Decision Pathway on Novel Therapies for Cardiovascular Risk Reduction in Patients with Type 2 Diabetes recommends starting an SGLT2 inhibitor or GLP1-receptor agonist with proven cardiovascular benefits depending on patient-specific factors and comorbidities.
Be the Change
Related Resources
Click here to access ACC's free online course addressing cardiovascular risk in diabetes and how to apply emerging science into practice.
Click here for the Clinician's Tool for using SGLT2 inhibitors and GLP-1 receptor agonists for reducing cardiovascular risk in patients with T2D.
Click here for the full 2020 Expert Consensus Decision Pathway on Novel Therapies for Cardiovascular Risk Reduction in Patients with Type 2 Diabetes.
Despite evidence, guidelines and expert consensus decision pathways, use of optimal recommended risk reduction strategies among patients with diabetes remains suboptimal. There are challenges and barriers that include therapeutic inertia, fragmented care, clinician time constraints, reimbursement hurdles, and ineffective health information systems.
The potential for novel agents to effectively reduce risk in people living with diabetes has led to a re-examination of care delivery in the management of diabetes. Collaborative, inter-professional, multidisciplinary and integrated approaches are needed to improve care in this high-risk patient population often with multiple comorbidities.
Patient partnered care is essential.Cardiovascular professionals need to lead with heart as champions and change agents in prescribing medications previously seen as glucose-lowering therapies as a component of optimal medical therapy – extending the paradigm of evidence-based cardiovascular risk reduction.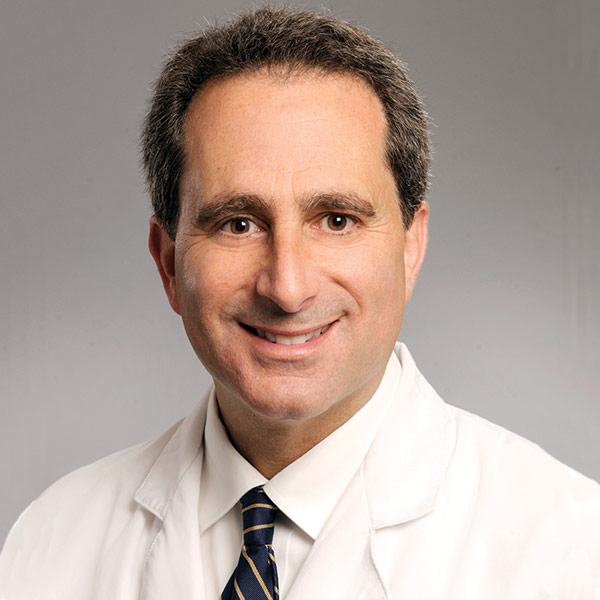 This article was authored by Laurence S. Sperling, MD, FACC, who is the Katz Professor of Preventive Cardiology and founder of the Center for Heart Disease Prevention at Emory University in Atlanta, GA, and Professor of Global Health in the Rollins School of Public Health. He is also co-chair of ACC's Diabetes and Cardiometabolic Syndrome Work Group of the Prevention of Cardiovascular Disease Member Section, and the executive director of Million Hearts.
Clinical Topics: Arrhythmias and Clinical EP, Cardiovascular Care Team, Diabetes and Cardiometabolic Disease, Dyslipidemia, Heart Failure and Cardiomyopathies, Prevention, Atherosclerotic Disease (CAD/PAD), Atrial Fibrillation/Supraventricular Arrhythmias, Novel Agents, Acute Heart Failure, Hypertension
Keywords: ACC Publications, Cardiology Magazine, Sodium-Glucose Transporter 2 Inhibitors, Cardiovascular Diseases, Midazolam, Blood Glucose, Glucagon-Like Peptide-1 Receptor, Diabetes Mellitus, Type 2, Insulin, Prediabetic State, Pharmaceutical Preparations, Atrial Fibrillation, Peripheral Arterial Disease, Global Health, Public Health, Glucose, Consensus, Health Information Systems, Follow-Up Studies, Goals, Insulin Resistance, Medicaid, Risk Factors, Medicare, Myocardial Infarction, Heart Failure, Stroke, Cardiology, Dyslipidemias, Risk Reduction Behavior, Centers for Disease Control and Prevention, U.S., Health Promotion, Epidemics, Schools, Cluster Analysis, Hypertension, Heart Disease Risk Factors
< Back to Listings