For the FITs | EuroPCR 2019: Top Interventional Takeaways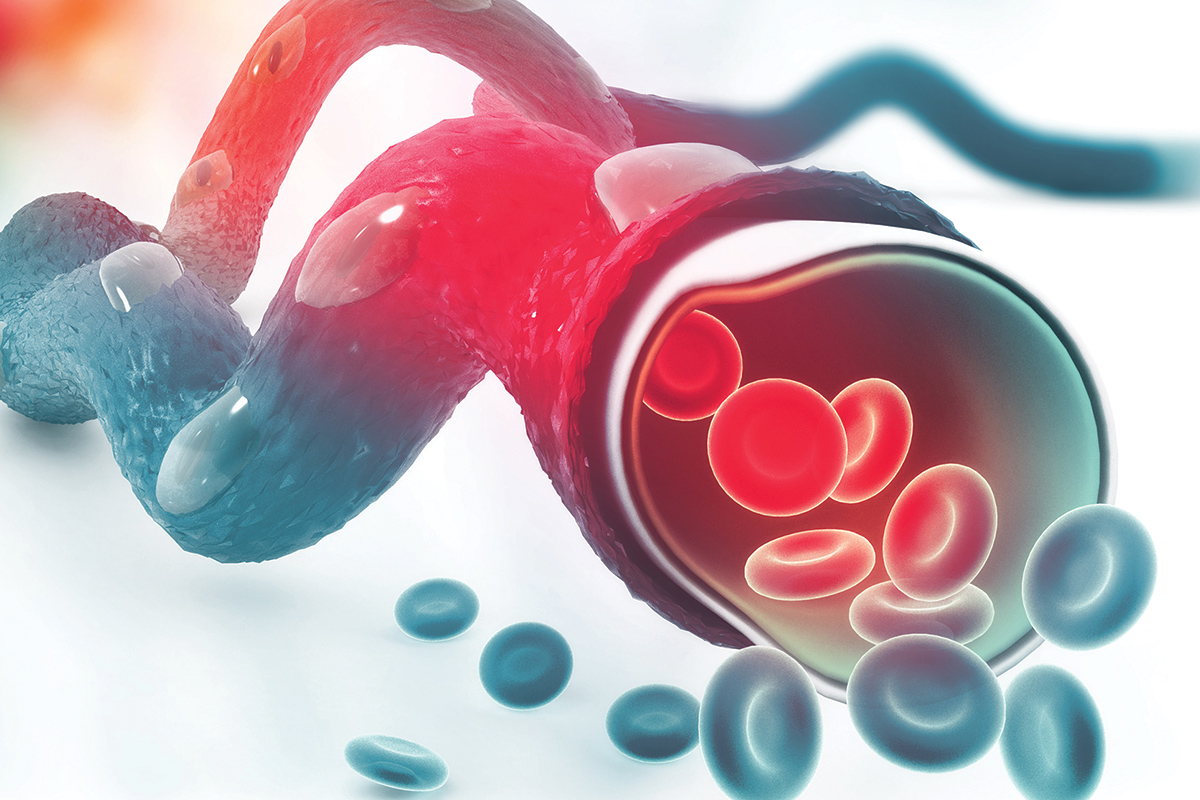 Findings from a new analysis of GLOBAL LEADERS suggest that monotherapy for potent antiplatelet medication (ticagrelor in this case) after one month of dual antiplatelet therapy (DAPT) is safe and associated with lower bleeding rates.
This is an important study that will guide medical therapy for patients with complex coronary artery disease who are often at higher risk for bleeding and recurrent ischemic events.
The analysis found a lower risk of death and nonfatal new Q-wave MI associated with a regimen of aspirin for one month followed by ticagrelor alone for 23 months vs. clopidogrel/ticagrelor for one year followed by aspirin alone for 12 months.
Continuing with coronary interventions, the importance of ultrathin stent struts was highlighted by the three-year results from a substudy of small vessels (<2.5 mm) in BIO-RESORT. Repeat target lesion revascularization (TLR) was reduced with the ultrathin-strut sirolimus-eluting stents than with previous-generation thin-strut zotarolimus-eluting stents (2.1 vs. 5.3 percent).
Clearly, stent selection is key for small vessel intervention, especially in women and diabetics who often present with small vessel disease. Careful assessment of the lesion using IVUS and proper stent apposition using image-guidance are crucial even with ultrathin strut stents.
Small vessel intervention also was highlighted in BASKET-SMALL 2. At one year, the rate of major adverse cardiovascular events was not different in the all-comers with small vessel disease (<3 mm) randomized to either drug-eluting stent (DES) or drug-coated balloon (DCB), meeting criteria for noninferiority. DAPT lasted four weeks in the DCB group.
In the DES group, DAPT duration was six weeks for non-acute coronary syndromes (ACS) and one year for ACS patients. This finding is a big step forward for DCB in coronary interventions. However, DCB for small coronary vessels require careful assessment using IVUS or OCT and knowledge about this new technology and using it in selected patients.
On the same note, DCB in STEMI was noninferior to contemporary DES, showed the REVELATION study. At nine months, the fractional flow reserve (FFR) value after DCB was noninferior to that after DES. The investigators highlight the importance of their findings for younger patients presenting with ACS and those who are at high bleeding risk.
Leaving no scaffold in the coronary tree is a favorable option, requiring shorter DAPT duration and providing the option for future CABG or stenting. However, DCB is not for all patients and lesions. Focal, soft and noncalcified lesions in large vessel with no significant underlying plaque or dissection are favorable lesions for DCB. Coronary imaging with careful assessment of coronary lesions is critical before opting for DCB.
Intracoronary imaging in ACS is the focus of a European Association of Percutaneous Cardiovascular Interventions (EAPCI) expert consensus statement released at EuroPCR. The document reinforces the importance of IVUS and OCT imaging for decision-making by the interventionalist, especially in the setting of ambiguous coronary angiography findings.
Cost and time are the two main restrictions limiting interventionalists from performing intracoronary imaging. More importantly, the real issue is the lack of physician expertise in interpreting the imaging results.
This is a real issue that needs to be addressed in the U.S. too, where there are no guidelines or requirements for intracoronary imaging in the interventional cardiology curriculum. Fellows often learn from senior or junior operators who take personal time to teach these new technologies. While there is more evidence that suggests more imaging is better, we need to work with the interventional societies and committees to create a curriculum that covers the basics of intracoronary imaging for interventional cardiology trainees.
Moving to the structural space, the Hot Line TRILUMINATE trial showed that at 30 days transcatheter tricuspid valve repair system (TriClip) resulted in at least a one-grade improvement in tricuspid regurgitation, along with improvement in NYHA class symptoms and quality of life, in 86.6 percent of patients.
With this new treatment options for tricuspid regurgitation patients, fellows in training should evaluate the tricuspid regurgitation with transthoracic and TEE during training, which is often time a challenging task. Similarly, structural interventional fellows should get familiar with the device that is similar with the MitraClip device.
TAVR durability has long been a concern and it becomes increasingly important as TAVR extends to lower-risk and younger patients. Two registries presented at EuroPCR showed that at eight and ten years the majority of surviving patients had devices that functioned normally with no echocardiographic or hemodynamic malfunction.
However, careful interpretation is needed. The patients in these registries had a TAVR procedure between 2005 to 2009 with an earlier generation device. And because they were older with higher STS scores, most had died by the time of follow-up. Furthermore, these registry findings may not apply to younger patients with low STS with an anticipated lifespan of 20-30 years after TAVR. All of this must be discussed with patients as part of shared decision-making when we offer TAVR for young and "healthy" aortic stenosis patients.
One more before I go… EFFPAC showed better patency and less TLR at 24 months with paclitaxel-coated balloons, vs. plain old balloon angioplasty, in medium-length superficial femoral and popliteal lesions. No difference was seen for all-cause mortality.
Click here for the Top Takeaways from SCAI 2019 by Dr. Alraies.
This article was authored by M. Chadi Alraies, MD, MPH, an interventional and CHIP fellow at Wayne State University, Detroit Medical Center, Detroit MI. Reach out to him on Twitter using @chadialraies.
Keywords: ACC Publications, Cardiology Magazine, Drug-Eluting Stents, Coronary Artery Disease, Coronary Angiography, Paclitaxel, Myocardial Infarction, Aspirin, Consensus, Tricuspid Valve Insufficiency, Research Personnel, Tomography, Optical Coherence, Follow-Up Studies, Quality of Life, Transcatheter Aortic Valve Replacement, Tricuspid Valve, Angioplasty, Balloon, Coronary, Sirolimus, Ticlopidine, Platelet Aggregation Inhibitors, Adenosine, Registries, Aortic Valve Stenosis, Diabetes Mellitus, Curriculum, Hemodynamics
< Back to Listings