Indiana University Health System Consistently Hits Home Runs in the Quality Improvement Game
Use of cardiovascular clinical data coordinators, NCDR registries, behind success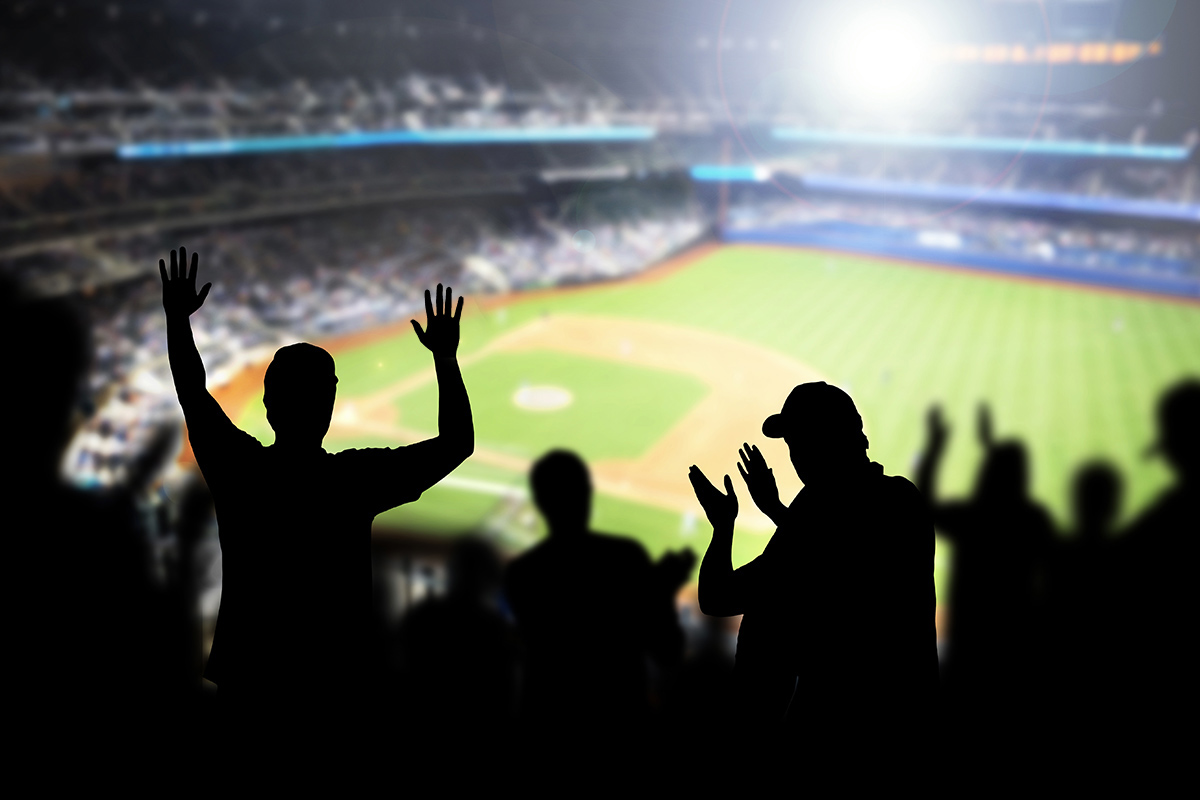 At Indiana University Health (IUH) System in Indiana, numbers tell the story. Door-to-balloon (DTB) time. Deaths from inpatient STEMI. Cardiac patients discharged on guideline-recommended medications. Bleeding rates after PCI.
The numbers come from the system's voluntary reporting to the NCDR, which IUH data coordinators relentlessly track. When they see a trouble spot, they spring into action and initiate a performance improvement (PI) protocol.
Sage Advice
Kovacs and Price offer their top four tips for a successful performance improvement program:
Review the data. "I've seen institutions collect data and put it into a binder but never take a meaningful look at it," says Kovacs. "You have to review the data and see what needs to be improved."
Choose the right vendor. "Our vendor, ARMUS Corporation, made it much easier to pull data and analyze it at a system level," says Price. "Having a good one makes all the difference."
Empower everyone on the team. "No one should be afraid to speak up and ask questions," Kovacs says. "All should be able to add their two cents; it shouldn't be just physician led."
Involve medical trainees. At IUH, cardiology fellows are considered part of the PI team. "So while learning clinical skills, they are also learning the quality reporting skills that will follow them throughout their career," Price says. Some former fellows still call the data coordinator with questions.
Over the past decade, these efforts have substantially improved the quality of care that cardiovascular patients receive throughout the system's seven hospitals and brought national attention to IUH and its process improvement teams.
In fact, IUH Methodist Hospital has received the ACC's annual ACTION Registry Performance Achievement Award at the platinum level every year since the program began, with other hospitals in the system also recognized with the achievement award most years.
IUH: Early Adopter
The health system was an early adopter of using registries and databases to improve performance thanks, in part, to Roxanne L. Kovacs, RN, MSN, CCA. Kovacs, who started at IUH as a critical care/coronary care nurse in 1978, became director of cardiovascular quality in 2009 after a 10-year hiatus working at Eli Lilly in clinical trial management.
She quickly realized the treasure trove of data available in the NCDR registries and its potential for quality improvement.
"It helps when you can see your score," she says.
At the time, most hospitals were focused on acute myocardial infarction and DTB time, which IUH also addressed. But Kovacs went farther, mining the PCI and ICD databases as well.
"She really laid the foundation for what we do today," says Director of Quality Databases Andrea Price, MS, CPHQ, RCIS, AACC, who Kovacs trained. "She pushed us to think beyond what everyone else was doing."
Which is why IUH showed "huge improvements" long before the national quality improvement movement, Kovacs says.
Today, 13 clinical data coordinators are part of a team that scours NCDR registries to review the hospital's performance and identify areas for improvement. As Kovacs put it in a 2016 ACC profile: "My day is filled with data, data, and more data."
The teams are multidisciplinary, including "anyone you think of as part of the care team that touches the patient during their care or electronically after discharge," Price says. That may mean as many 40 people at a bimonthly team meeting. During the meetings, she adds, "we share the NCDR performance, drill down into areas we need to take a closer look at, and provide operational program updates."
The key is not just reporting to the registries, the two women say, but using the data to improve outcomes. "There's a lot of data in the registries and we've prioritized how we look at it from an organizational perspective," Price explains. That means focusing first on what's best for the patient, followed by changes that can have an organizational impact and affect reimbursement.
Cardiovascular Care Team as Data Analysts
Steps to Success in Process Improvement
Step 1: Identify the deficit. What documentation or practice need is there at each critical care point? Organize deficits by critical care point.
Step 2: Identify critical care points. At what care point is there an opportunity?
Step 3: Identify the stakeholders. Which providers can be engaged to assist?
Step 4: Consult with the stakeholders and the PI Team. What is hindering the process? How can the care team engage to improve service?
Step 5: Develop and provide education and tools. What reminders/tools/education is necessary to ensure that quality care is provided?
Step 6: Provide feedback. Develop mechanisms to provide outcome information back to clinical staff.
Step 7: Review program status and revise as necessary. What has improved? What areas can still be addressed?
While many hospital systems have data coordinators abstracting information from databases and registries, few have coordinators like IUH's – all of whom have years of clinical experience in cardiovascular medicine as echocardiographers, cath lab technicians and nurses.
Thus, notes Price, "They do more than just obtain the data. They own the data and they understand the metrics." They are also considered an integral part of the team, responsible for working with the physician champion and operational leaders to create content and present actionable data.
"This differs from an automatic data pull," says Kovacs. "It's actually reviewed data by people who understand it."
Key to success is empowering the coordinators, Price says. "We recruit for their clinical experience and keep the team very diverse on purpose." The coordinators are also trained to know the evidence base and protocols so they can identify system failures.
One challenge, both women state, is that "no one wants to believe the data." That's another area where the data coordinators shine. Their experience in the cardiovascular realm means "there's already a professional trust and understanding that we just want everyone to improve," Price says.
Also crucial to getting physician buy in is not to assign blame when the data shows disparities. "Unlike a morbidity and mortality review, which is designed to educate people on a case and be a learning environment," Price says, "our review is not a learning environment; it's a root cause analysis on system defects."
Improvements in Patient Care
Click the image above for a larger view.
Of course, the ultimate goal of any PI program is improved patient care – an investment that has paid off handsomely, with the quality improvement team presenting more than 20 abstracts in the past five years documenting their successes. Table 1 highlights results from several such programs. Others include:
Post-PCI bleeding events. The team used several strategies included in ACC's Reduce the Risk: PCI Bleed quality campaign to reduce its 2012 performance non-risk adjusted rate from 6.8 percent to 2.1 percent in 2017.1 "That calculates to approximately 512 patients who have avoided a bleeding event following their PCI procedure since PI efforts began," Price says.
Door-to-balloon time. The system consistently improved its DTB over the years, with the percentage of patients receiving PCI within 90 minutes of arrival increasing from 80 percent in 2009 to close to 100 percent in 2018.2
Patients discharged on an ACE/ARB and beta-blocker. In 2006, just 75 percent of the 238 patients at IU Health Methodist Hospital who received an ICD received evidence-based discharge composite medications (ACE/ARB and beta-blocker for ejection fraction <40 percent, as well as beta-blockers for those with a history of myocardial infarction [MI]).3

Today, that figure is nearly 100 percent thanks to a PI project that included physician score cards showing their individual performance, staff education and standardized electronic discharge documents. IU Health Methodist has been at 100 percent for five years and IU West for four years. "That equates to 850 consecutive patients sent home on the right medications," Price says.
When Price thinks about her job, she keeps returning to numbers. Specifically, the number of patients whose lives were saved "just because we changed our processes." And despite years of impressive outcome improvements thanks to this system, she knows there's still plenty to improve. "There's always an opportunity to build upon hard-wired processes."
Anatomy of an IUH Performance Improvement Project2
In 2009, the performance improvement team identified delayed care in hospitalized patients who develop an inpatient STEMI (i-STEMI) as an opportunity for improvement.
Team members highlighted several potentially reversible causes of delay, including delayed orders for an ECG in patients with suspected acute coronary syndrome (ACS) symptoms; delayed ECG interpretation; and delayed activation of the cardiac catheterization lab.
To prevent these delays, the team developed a three-step i-STEMI process that:
Empowered bedside nurses to obtain a 12-lead ECG on any patient with signs or symptoms of ACS without the need for provider orders.
Mandated that the ECG be read within 10 minutes of acquisition.
Empowered the rapid response team to activate the cardiac catheterization laboratory as a Level 1 STEMI emergency.
Prior to launching, nurses received extensive education, including web-based educational modules, printed reference materials, lectures and process drills, to ensure they could recognize potential ACS in hospitalized patients. In addition, nurse educators practiced an i-STEMI scenario in IUH's state-of-the-art simulation laboratory.
Part of any PI project is assessment. The team queried the hospital's performance in the CathPCI registry and identified 141 hospitalized patients who received emergent cardiac catherization between August 2009 and 2013. They then reviewed the electronic health record for patient demographics and medical history, as well as the specifics of their i-STEMI and resulting treatment. They found that:
Fifty-four (95 percent) patients underwent emergent coronary angiography. The primary reasons for not receiving angiography were increased risk of bleeding and/or altered mental status. In contrast, a study by Kaul et al., of 3,068 patients with an i-STEMI found that just 33 perent underwent cardiac catheterization.4
Twenty-nine (51 percent) patients underwent emergent PCI. Reasons for not performing PCI included occlusion of saphenous vein graft and absence of occlusive disease in presumed infarct-related coronary artery. In Kaul's study, just 21.6 percent of i-STEMI patients underwent PCI.
Combined in-hospital mortality of both groups (PCI and non-PCI) was 16.7 percent. Of the patients who survived to discharge, 65 percent went home without requiring extended care. The Kaul study, however, identified a 33.6 percent inpatient mortality and 33.7 percent were discharged home.
References
Price A, et al. The Real World Experience with Metric #37: Reducing the Occurrence of Observed Post-PCI Bleeding. Paper presented at: NCDR 2014; Washington, DC.
Choudhry Muhammad W, Kovacs R, Cook H. Abstract 258: A Novel Process to Reduce Mortality Associated with In-Hospital STEMI. Circ Cardiovasc Qual Outcomes 2015;8(suppl 2):A258-A258.
Groh M. ICD Process Improvement Team Leads Process Change. Paper presented at: NCDR 2015; San Diego, CA.
Kaul P, Federspiel JJ, Dai X, et al. Association of inpatient vs outpatient onset of ST-elevation myocardial infarction with treatment and clinical outcomes. JAMA 2014;312:1999-2007.
Keywords: ACC Publications, Cardiology Magazine, Clinical Competence, Quality Improvement, Antineoplastic Combined Chemotherapy Protocols, Fellowships and Scholarships, Registries, Percutaneous Coronary Intervention, Critical Care
< Back to Listings