Courageous Conversations | Richard Allen Williams: A Lifetime Dedicated to Diversity, Inclusion
African Americans born before World War II lived in an era of great racism and segregation and limited opportunities. Some accepted the status quo, some found ways to push those limits to improve their lives and some rebelled in anger.
Richard Allen Williams, MD, FACC, chose a unique path by not only making his own opportunities but also working within the system to improve the health care of African Americans and other minorities.
"We can talk all we want and accuse people of being racist and so forth, but that does not do any good," Williams says. "I want to do something to get rid of it and not focus on calling names. I think we can get more accomplished in this way. I am all about solidarity, unity and working together as long as people have the same aims."
For his groundbreaking work in advancing the health care of African Americans, Williams became the first recipient of ACC's Distinguished Award for Leadership in Diversity and Inclusion.
The award, presented at ACC.19, recognizes more than 50 years of work to find unique ways to build consensus and educate the medical community about the health care of African Americans.
During his cardiology fellowship at Harvard Medical School, Williams led the establishment of the Central Recruitment Council of Boston Hospitals in 1969. The council worked to expand education opportunities for minorities at Harvard University, Boston University and Tufts University.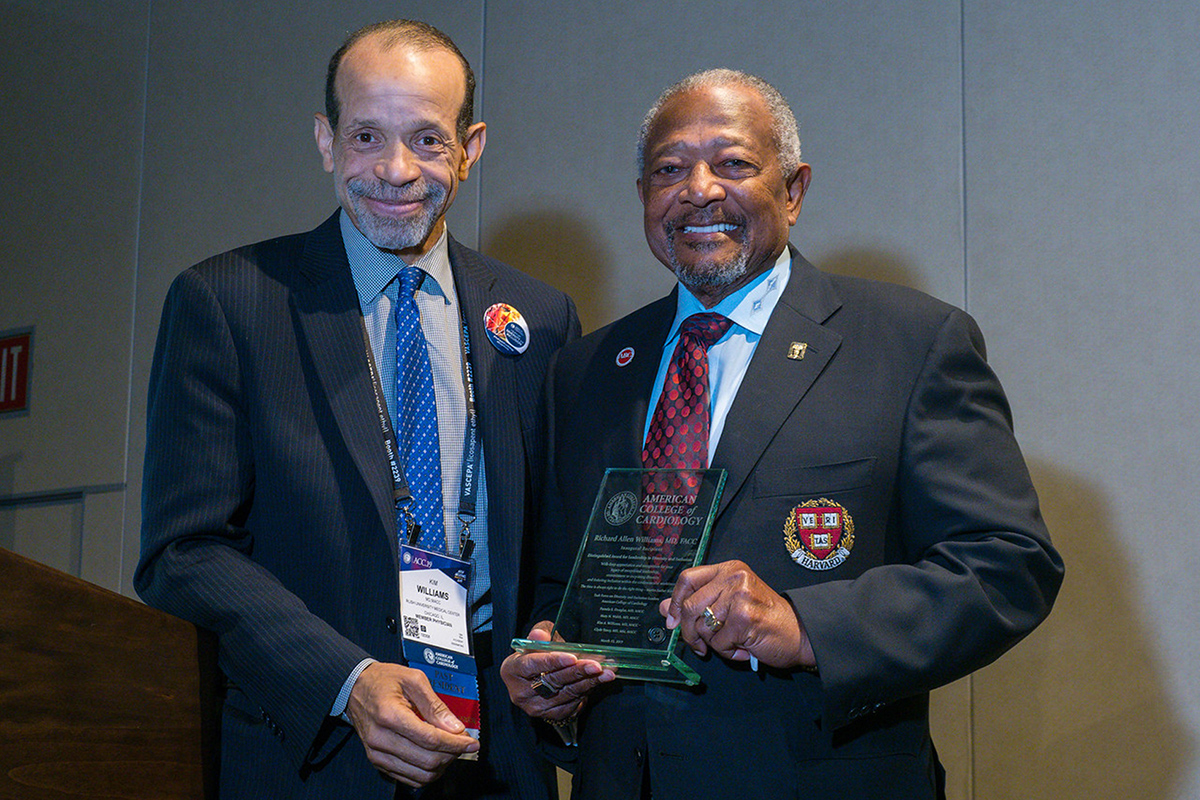 "Until the time that I started my cardiology fellowship, there were no black or other underrepresented minority trainees who had ever done an internship, residency or fellowship at any of those vaunted institutions," Williams shares.
"I consider that my major accomplishment, because it made a difference from the standpoint of doing something that changed the paradigm of training black and other minority students and trainees in medical specialties."
Building on that effort, Williams served as assistant medical director at the Dr. Martin Luther King Jr., Hospital in Los Angeles, CA. He also collaborated with David Satcher, MD, to obtain a grant from the National Institutes of Health to establish the King-Drew Sickle Cell Center, where Williams served as director.
During that time he also wrote the Textbook of Black-Related Diseases, a seminal publication in 1975 that now is in the Library of Congress and the Smithsonian Institution.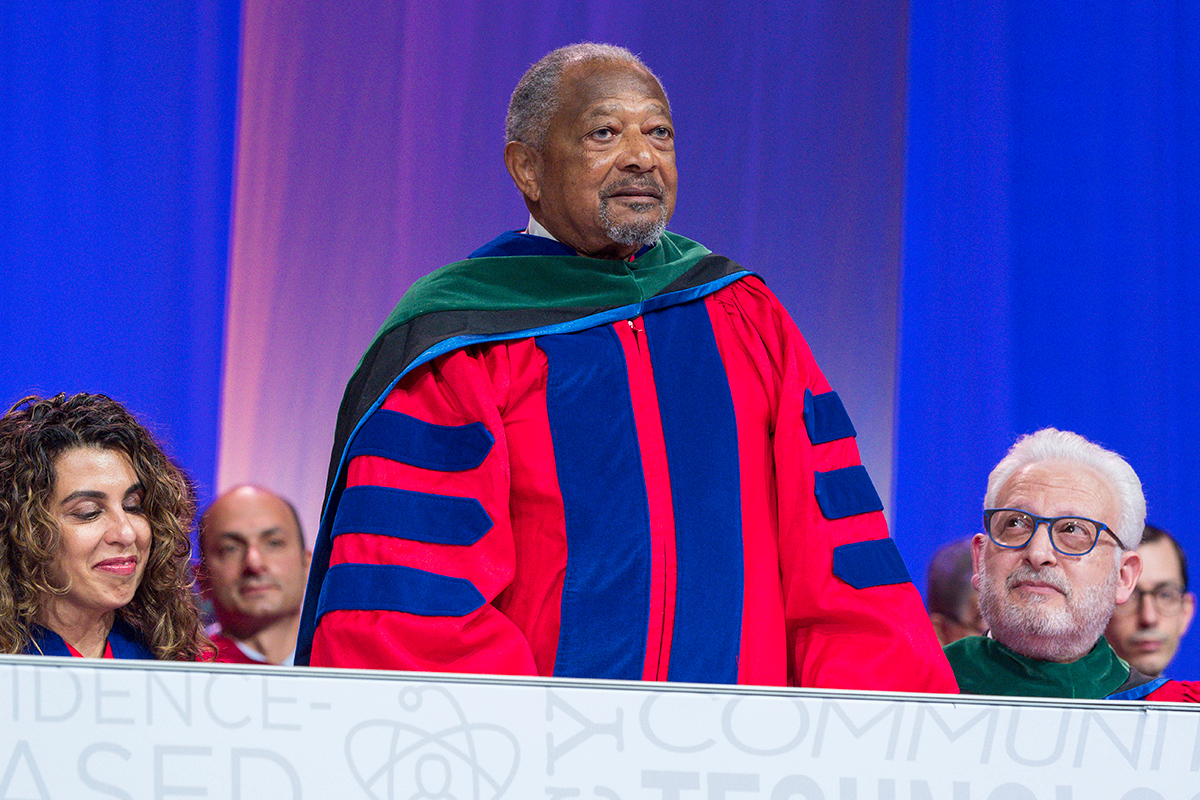 "The book sent a message to medical institutions, educational groups and all medical organizations that there was a need to look at race and ethnicity as being key ingredients in how medicine considers its approach to diagnosing, treating and managing illness in our population.
That book signalized a shift in how we needed to consider the tremendous health care disparities and lack of cultural competency that existed – and still exists – in our society today," Williams says.
During the 1970s and 1980s, Williams also led the establishment of the Association of Black Cardiologists (ABC) and the Minority Health Institute, while becoming the first African American full professor of medicine at the David Geffen School of Medicine at the University of California, Los Angeles.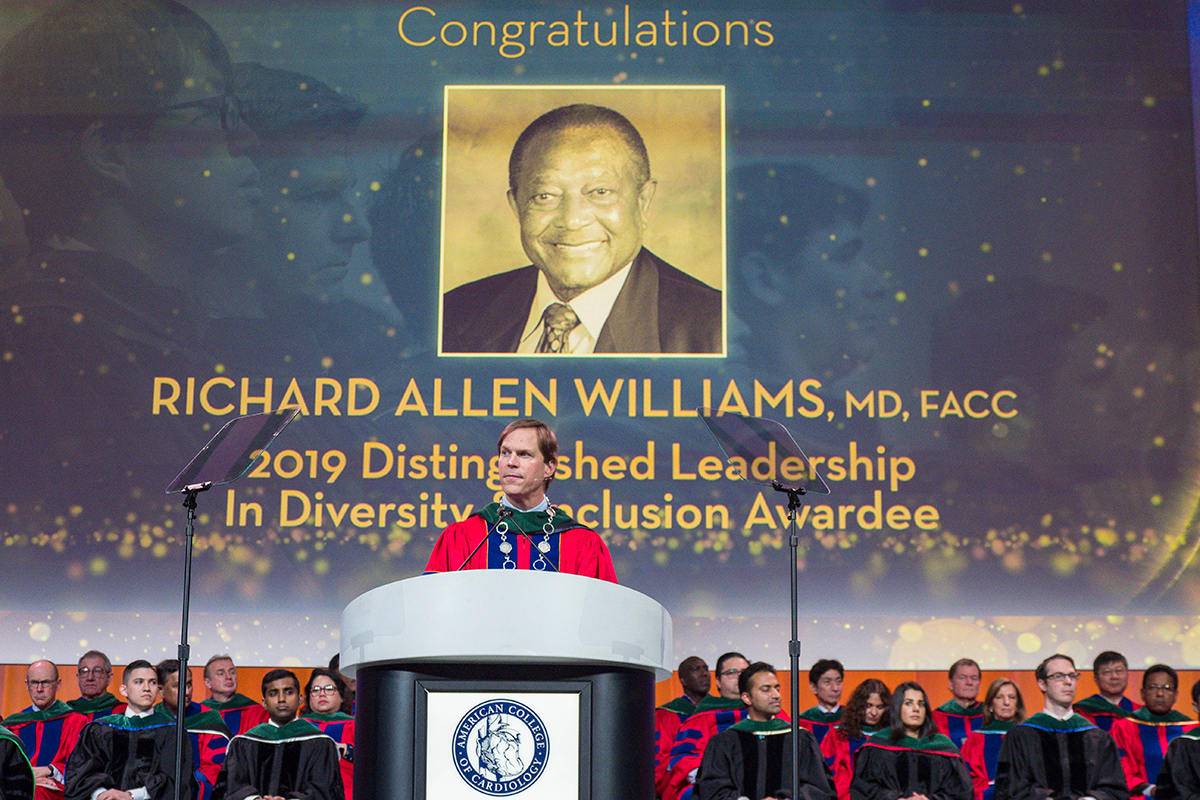 "The attention to heart disease did not include much focus on differences that might occur from racial and ethnic standpoints. There was little or no recognition that blacks had a higher rate of heart attacks and other cardiovascular problems than had been recognized previously," Williams says of the effort to establish the ABC. "I found it was necessary for a special organization to focus attention on that situation."
Williams has written eight books in the areas of health care and the importance of diversity. His ninth book, Blacks in Medicine: Clinical, Demographic, and Socioeconomic Correlations, will be published later this year and addresses diversity, equity and inclusion in medicine.
The books are part of his effort over six decades to use a positive approach and education of professionals to battle racism and improve the health care of minorities.
"Racism, whether conscious or unconscious, has been pervasive in our society since the days of slavery. I feel that is responsible for the health care disparities that we now suffer," he says. "It has been extremely difficult to erase those disparities. To do that, there has to be specific intent on the part of government and all of our citizens, and it has not been the case."
The Future Looks Brighter
Richard Allen Williams recently accepted an invitation to be part of the ACC's Campaign for the Future Honorary Committee in recognition of his legacy and dedication to improving health care for minorities and continuously improving diversity in medical education. Over the next two years, the ACC's Campaign for the Future will raise money to support diversity and inclusion programs, leadership development, and global health initiatives. Look for more on the campaign, still in the early phases of development, in the coming months.
"I have gone to school for a long time and learned a lot of lessons that are good for me. But they are not good at all if I do not impart those lessons to other people. This is so important to make a difference in outcomes to the delivery of health care to minorities."
Williams sees receiving the inaugural Distinguished Award for Leadership in Diversity and Inclusion as a way to continue to make a difference.
"The award I received is great for me as an individual.
But it is meaningless if I cannot translate it and its importance into recruiting some more resolute actions on the part of organizations such as the ACC, the American Heart Association and the American Medical Association, and by individuals who are members of those groups," Williams says.
"This award is symbolic of something that needs to be carried out in a more general way. Others will come after me and receive this award. I hope they will be numerous and meaningful with their impact, spreading like ripples on a pond to envelop more physicians who can make a difference in the lives of the patients we serve."
Keywords: ACC Publications, Cardiology Magazine, Internship and Residency, Fellowships and Scholarships, American Medical Association, Physician Executives, Schools, Medical, American Heart Association, Minority Health, Racism, Universities, Healthcare Disparities, Leadership, Minority Groups, Anniversaries and Special Events, Training Support, National Institutes of Health (U.S.), Demography, Heart Diseases, Awards and Prizes, Myocardial Infarction, Anemia, Sickle Cell, African Americans
< Back to Listings