For The FITs | Interventional Heart Failure: Insight into an Evolving Training Pathway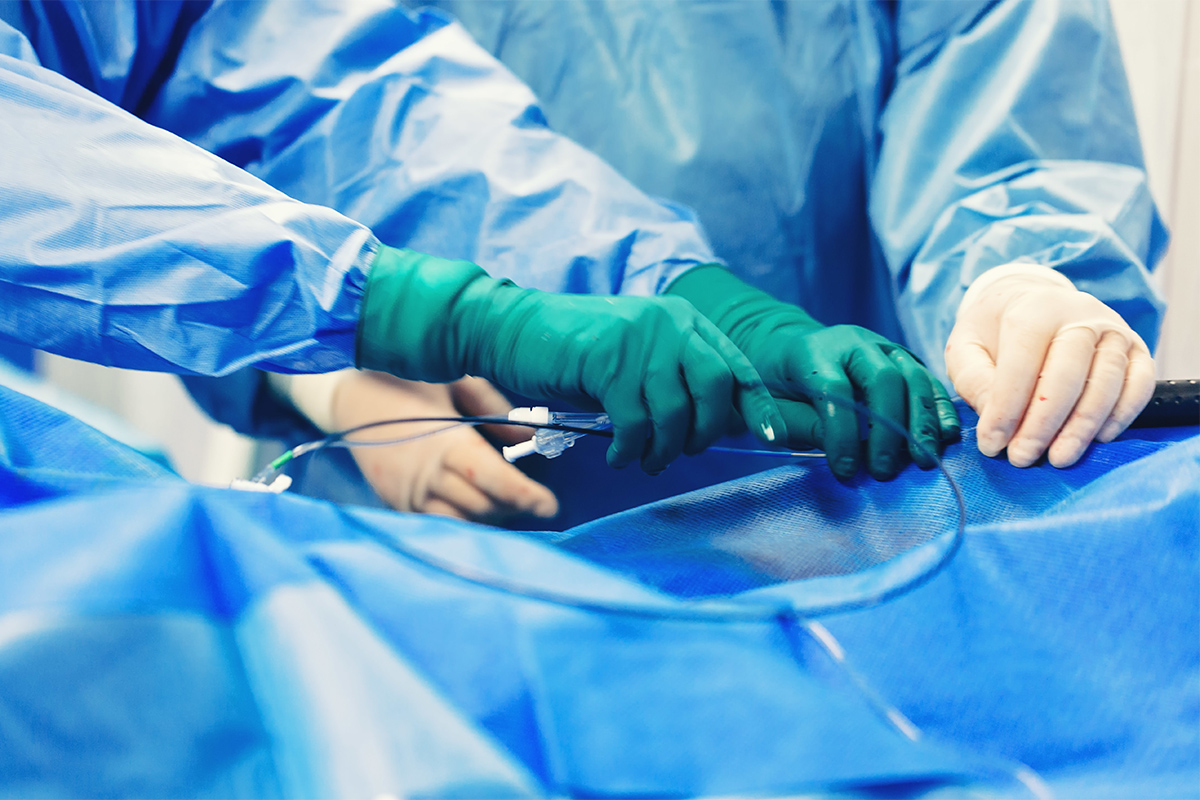 The subspecialty training pathways of advanced heart failure (AHF), transplant cardiology and interventional cardiology emerged as de facto secondary subspecialties to satisfy a growing array of unmet clinical needs.
The standardization and adoption of these new training pathways by the regulatory bodies, including the American Board of Internal Medicine (ABIM) and the Accreditation Council for Graduate Medical Education (ACGME), however, lagged behind the rise of these new training paradigms.
In fact, interventional cardiology was introduced in 1999 as certification for an "Area of Added Qualification," but was designated as a subspecialty of cardiovascular medicine with its own additional training pathway in 2006.
Likewise, AHF and transplant cardiology was recognized as a subspecialty of cardiovascular medicine in 2008 by the ABIM, but not approved by the ACGME until 2013. Suffice to mention that training for each subspecialty existed, in some capacity, prior to their respective approval, implying that acquiring these additional proficiencies was achieved largely ad hoc.
In today's practice, a new, combined training program, interventional heart failure (IHF), has emerged – ad hoc – from increasingly complex clinical and procedural needs of the contemporary AHF patient.
The IHF pathway strives to:
solidify the fundamental physiologic principles and cardinal hemodynamic profiles of the AHF patient
emphasize the role of catheter-based or device therapy for the AHF patient
integrate the core knowledge foundations of each subspecialty to bridge-the-gap that has historically existed between these two cardiovascular subspecialty silos
The Need For IHF Subspecialty
In the U.S., HF is an epidemic with a constantly expanding and evolving patient population. The HF patient may present acutely requiring early intervention, rapid mobilization of resources and prompt evaluation for either surgically implanted durable mechanical circulatory support, heart transplantation or an alternative pathway as a bridge-to-decision.
On the other hand, the chronic HF patient, who may present as an outpatient following an index admission for decompensation, may require a different evaluation of both short-term and long-term therapeutic goals.
Technologic advancements and treatment algorithms have evolved to further categorize and stratify the different phenotypes of the AHF patient. Each subcategory of the AHF patient has its own hemodynamic and pathologic fingerprint.
Understanding each "fingerprint" is critical in the development of a successful plan of care for this patient cohort by both the interventional and AHF transplant cardiologist. Few subspecialists, however, have recognized the integrative training potential and even fewer have questioned the possibility of the emergence of a new field of training.
The field of catheter-based interventions is rapidly expanding, and the role of the contemporary interventional cardiologist now extends beyond percutaneous coronary artery angioplasty and revascularization.
Today, the cardiac catheterization laboratory is the common intersection of AHF, transplant cardiology and interventional cardiology. A patient-focused evaluation of disease mechanism and hemodynamic profile allows for the appropriate triage, interventional therapy selection and subsequent catheter-based or device-based therapy execution in the catheterization lab.
Outside the catheterization lab, management of the patient, device or patient-device compatibility in the critical care unit, inpatient hospital ward or ambulatory setting can be challenging for interventional and heart failure cardiologists alike and emphasizes the importance of a common lexicon amongst members of a multidisciplinary "heart team."
Current CV Training
Current fellowship programs focus training according to traditional training silos of general cardiology, electrophysiology, interventional cardiology, advanced cardiovascular imaging, and AHF and transplant cardiology.
This academic structure, however, contrasts with the new paradigm of patient care – the heart team approach – whose stakeholders include interventional cardiology, AHF, cardiothoracic surgery and cardiac intensive care.
The interdisciplinary approach to increasingly complex patient care needs underscores the recognition to improve clinical outcomes, patient experience, and cost efficiency and effectiveness for hospitals and large health care systems.
IHF, as a new training program, supports the clinical necessity borne from the heart team approach, straddling the divide of traditional, silo-based postgraduate cardiovascular medical education.
Interventional Heart Failure Treatment Paradigm
At its core, the IHF combined training approach is an academic mission with a primary objective of elevating the knowledge base of the next generation of interventional cardiologists. Nearly every HF patient will pass through the catheterization lab during the course of the evaluation of their treatment. The interventional cardiologist should have a basic understanding of the diagnostic and treatment objectives of these patients.
A brief comparative overview of the treatment objectives of the ACC/Society of Coronary Angiography and Intervention (SCAI) and the Heart Failure Society of America (HFSA) board review courses delineates the divide between the two subspecialties (Table).
Click the image above for a larger view.
The former emphasizes an understanding of coronary vascular pathobiology, advanced intracoronary imaging and percutaneous revascularization strategies. The latter stresses the importance of understanding advanced hemodynamics, defining acute vs. chronic left- and right-sided heart failure, and managing different circulatory support platforms.
The IHF academic mission seeks to integrate the basic fundamentals of each subspecialty equipping the IHF specialist to lead an integrative treatment effort centered on appropriate diagnostic and therapeutic patient objectives, specifically, informed decision-making regarding timing of intervention, adequate device or interventional technique selection, and long-term treatment options or alternatives.
Growth and Expansion of Technology
Data show significant growth in several spheres of technological innovation: acute mechanical circulatory device implementation for AHF syndromes and cardiogenic shock; utilization of left ventricular assist devices (LVADs) for bridge and destination therapy options for patients with chronic heart failure; and percutaneous transcatheter heart valve interventions.
This new training model helps to align physicians and ongoing medical innovation. Continual medical device growth can be a tool for precision medicine in the care of patients with HF syndromes – in both the acute and chronic settings.
A combined training pathway, which allows access to and strategic partnership with key medical device leaders, will add perspective to an evolving landscape of cardiovascular device therapies and an opportunity to embrace innovation.
Conclusion
Subspecialty training in and of itself is as valuable as the clinical impact it delivers. The heart team approach to complex patient management is now the standard of care. The job market for interventional positions within a team-based structure is quickly expanding in both the private and academic sectors.
Private institutions will look favorably on combined training for a single subspecialist who may fulfill multiple needs for a single institution.
Likewise, large, academic institutions also may look to IHF candidates to fulfill multiple clinical roles and to lead efforts to conduct original clinical, basic science, translational or interdisciplinary research.
The academic mission of this newest subspecialty is the care of the patient with AHF. Angiographic and hemodynamic technology advancements provide substantial tools to care for this complex population.
The tools, however, are only as good as the operators who use them. The importance of high-quality, cost-effective care highlights the importance of interdisciplinary care.
Interventional heart failure training is the new, clear, modern paradigm of interdisciplinary care and will help enable the next generation of interventional cardiologists tackle the growing demands of procedural cardiovascular medicine.
This article was authored by Colin Hirst, MD, a Fellow in Interventional Cardiology and in Advanced Heart Failure and Transplant Cardiology at Tufts Medical Center in Boston, MA.
References
Bass TA. Certification and competency in interventional cardiology: the changing landscape. Circ Cardiovasc Interv 2012;5:450-453.
Jessup M, Drazner MH, Book W, et al. 2017 ACC/AHA/HFSA/ISHLT/ACP advanced training statement on advanced heart failure and transplant cardiology (revision of the ACCF/AHA/ACP/HFSA/ISHLT 2010 clinical competence statement on management of patients with advanced heart failure and cardiac transplant): a report of the ACC competency management committee. J Am Coll Cardiol 2017;69:2977-3001.
ACC/SCAI Premier Interventional Cardiology Overview and Board Preparatory Course. Available here. Accessed Nov. 18, 2019.
2019 Comprehensive Heart Failure Review Course & Update. Heart Failure Society of America. Available here. Accessed Nov. 18, 2019.
Stretch R, Sauer CM, Yuh DD, Bonde P. National trends in the utilization of short-term mechanical circulatory support: incidence, outcomes, and cost analysis. J Am Coll Cardiol 2014;64:1407-15.
Basir MB, Schreiber TL, Grines CL, et al. Effect of early initiation of mechanical support on survival in cardiogenic shock. Am J Cardiol 2017;119:845-51.
Rose EA, Gelijns AC, Moskowitz AJ, et al. Long-term use of a left ventricular assist device for end-stage heart failure. N Engl J Med 2001;345:1435-43.
Slaughter MS, Rogers JG, Milano CA, et al. Advanced heart failure treated with continuous-flow left ventricular assist device. N Engl J Med 2009;361:2241–51.
Keywords: ACC Publications, Cardiology Magazine, Accreditation, Algorithms, Angioplasty, Balloon, Coronary, Arteries, Cardiac Catheterization, Cardiovascular System, Cohort Studies, Coronary Angiography, Decision Making, Certification, Critical Care, Education, Medical, Education, Medical, Graduate, Electrophysiology, Fellowships and Scholarships, Heart Failure, Heart Transplantation, Heart Valves, Heart-Assist Devices, Goals, Hemodynamics, Inpatients, Inventions, Knowledge Bases, Longitudinal Studies, Outpatients, Patient Care, Phenotype, Physicians, Shock, Cardiogenic, Standard of Care, Syndrome, Triage
< Back to Listings