The Pulse of ACC: 2022 Distinguished Awardees
The American College of Cardiology is grateful for the contributions of these distinguished individuals whose dedication to their craft transforms cardiovascular care and improves heart health. We invite you to learn more about them and their distinguished achievements by viewing the videos or reading the citations below.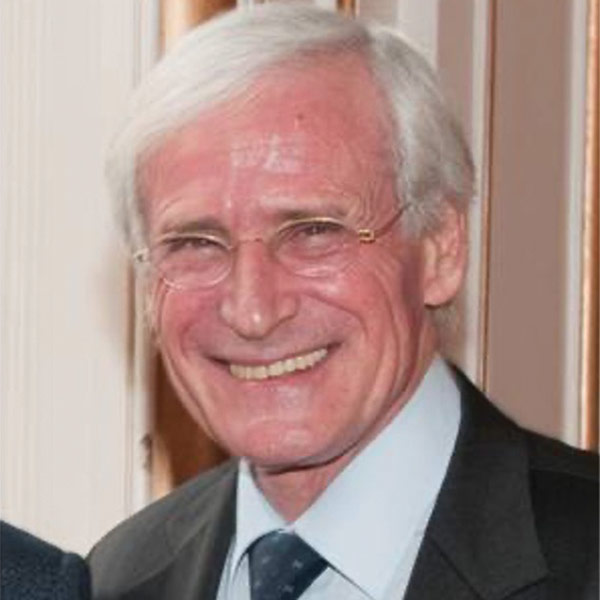 Presidential Citation
Alain Cribier, MD, FACC
Each year, the ACC President has the great privilege of recognizing an individual or individuals who have made outstanding contributions to the field of cardiology and/or the broader of field of medicine with the Presidential Citation. This year, TAVR pioneer Alain Cribier, MD, FACC, has been chosen by ACC President Dipti Itchhaporia, MD, FACC, to receive this honor in recognition of the 20th anniversary of the first clinical TAVR procedure.
Valentin Fuster Award For Innovation in Science
Valentin Fuster, MD, PhD, MACC
This new award honors its namesake in its inaugural year. Dr. Fuster's lifelong dedication to the advancement of science and finding innovative approaches to scientific content dissemination is unparalleled. As Editor-in-Chief of JACC, he continues to set the bar for cardiovascular journals around the world and innovative efforts ranging from his weekly podcast to new initiatives like Patient Pathways and the Global Burden of Disease project, resulting in broader dissemination of – and access to – the latest cardiovascular science and research, as well as commentary and resources on how best to implement in practice.
2022 Bernadine Healy Leadership in Women's CV Disease
Ileana L. Piña, MD, MPH, FACC
Pina exemplifies the spirit of Bernadine Healy as a scholar, clinician, mentor and advocate. An inspiring leader, her unwavering commitment to equity in cardiovascular health care, including greater outreach to, and inclusion of, women and minorities in research is helping to change the landscape for the management and treatment of women with cardiovascular disease
2022 Distinguished Associate
Michelle Nickolaus, CRNP, FACC
A dedicated and passionate nurse practitioner in cardiology, Nickolaus was a tireless advocate for her patients and was intent on providing quality care and necessary treatments for the adult congenital heart disease population. She was also an active leader within the ACC and the Pennsylvania Chapter, working to promote the role of the advanced practice provider and guide the College in digital transformation. Nickolaus, who passed away in October 2021, will be honored posthumously.
2022 Distinguished Fellow
Frederick A. Masoudi, MD, MSPH, MACC
A long-time leader of ACC's NCDR registries, Masoudi's service to the ACC has been both broad and deep. Among his many roles, he has served on ACC's Board of Trustees and Finance Committee, as well as chaired the College's Science and Quality Oversight Committee and the ACC's NCDR Oversight Committee.
2022 Distinguished Mentor
Linda D. Gillam, MD, MPH, MACC
A pioneer of modern echocardiography, Gillam has been a role model for so many cardiologists in the U.S. and abroad, inspiring and empowering student and faculty mentees to nurture their distinctive strengths and talents.
2022 Distinguished Scientist
(Basic Domain)
W. H. Wilson Tang, MD, FACC
The exploration of the effect of other organ systems on cardiovascular disease is a signature feature of Tang's research. Among the first to describe the role of venous congestion in the cardiorenal syndrome, he has helped to shed light on the neurohormonal escape in advanced heart failure, the role of dietary-induced gut microbiota in atherosclerosis and cardiorenal syndrome, and the importance of chloride homeostasis and circulating ACE2 in heart failure.
2022 Distinguished Scientist
(Clinical Domain)
Ik-Kyung Jang, MD, PhD, FACC
The "father" the groundbreaking use of optical coherence tomography (OCT) in cardiology, Jang's scientific achievements are documented in 300+ publications, spanning from fibrinolytic therapy, antithrombotics, coronary intervention, and vascular biology using OCT to understand plaque erosion and healing.
2022 Distinguished Scientist
(Translational Domain)
Douglas L. Mann, MD, FACC
A quintessential physician scientist and editor-in-chief of JACC: Basic to Translational Science, Mann's work to understand the molecular and cellular basis of heart failure has opened new pathways for investigation, set a standard for quality and honesty and provided a guidepost for investigators with an interest in the biology of the failing heart.
2022 Distinguished Service
Jennifer H. Mieres, MD, FACC
As an author, clinician, expert practitioner in nuclear cardiology, thought leader in women's health, and a nationally recognized leader in diversity, equity and inclusion in health care, Mieres' many contributions have helped to advance heart care in the U.S. and around the world.
2022 Distinguished Teacher
Patrick T. O'Gara, MD, MACC
A leading educator in the field of cardiovascular disease, O'Gara is a master in the art of teaching. His many contributions to the ACC over the last three decades, including serving as president and leading the establishment of ACC's Emerging Faculty Program, have helped to cement the ACC as a leader and innovator in cutting-edge education.
2022 Pamela S. Douglas Distinguished Award
for Leadership in Diversity and Inclusion
Hannah A. Valantine, MD, FACC
Valantine has consistently been a strong advocate for diversity and inclusion efforts, including leading research to understand differences and disparities across racially diverse patient populations. She also has served in inaugural leadership roles at Stanford University and the National Institutes of Health (NIH) aimed at addressing workforce and leadership diversity.
2022 Gifted Educator
Mani A. Vannan, MBBS, FACC
Vannan is an educator whose style promotes assimilation of current knowledge, questions entrenched assumptions, spurs the imagination to fill knowledge gaps, and creates an environment where the focus is on the learners. He is known for his educator's ethos of inclusiveness, from peers, trainees, nonphysician colleagues and undergraduates aspiring to pursue a medical career.
2022 International Service
John Gordon Harold, MD, MACC
Harold is a long-time proponent of enhancing the ACC's global footprint and strengthening collaborations between the ACC and global health organizations and societies. Among his many contributions, he established the first "twinning" program between individual ACC State and ACC International chapters and has played an integral role in the College's efforts to meet the United Nation's global targets for reducing noncommunicable diseases.
2022 Lifetime Achievement
Nanette Kass Wenger, MD, MACC
Wenger has spent her career as a pioneer and champion of women's heart health, cardiovascular disease prevention, and cardiac rehabilitation and geriatric cardiology. She has also made indelible contributions to addressing health-related disparities in care and serves as an inspiration to the entire global cardiovascular community.
2022 Honorary Fellow
Guang Ning, MD, PhD
Ning's interdisciplinary contributions to the field have helped to change and inform what is known about the intersection between diabetes and cardiovascular disease. Ning serves as chief editor of the Chinese Journal of Endocrinology and Metabolism and co-editor-in-chief of the Journal of Diabetes, as well as president of Ruijin Hospital, Shanghai Jiaotong University School of Medicine, in China.
2022 Douglas P. Zipes Distinguished
Young Scientist
Fatima Rodriguez, MD, MPH, FACC
A physician-scientist whose work is elucidating the understanding of cardiovascular disease and health disparities, Rodriguez has established a national reputation for her work in health equity and is an emerging leader in cardiovascular medicine. As a preventive cardiologist, she is focused on improving cardiovascular risk prediction and treatment recommendations for historically marginalized and understudied patient groups to reduce racial and ethnic health disparities.
Clinical Topics: Cardiac Surgery, Invasive Cardiovascular Angiography and Intervention
Keywords: ACC Publications, Cardiology Magazine, Transcatheter Aortic Valve Replacement, Leadership, Professionalism, Awards and Prizes, Awards and Prizes, Cardiology, ACC22, ACC Annual Scientific Session
< Back to Listings