From the Member Sections | ACC.22: Something For Everyone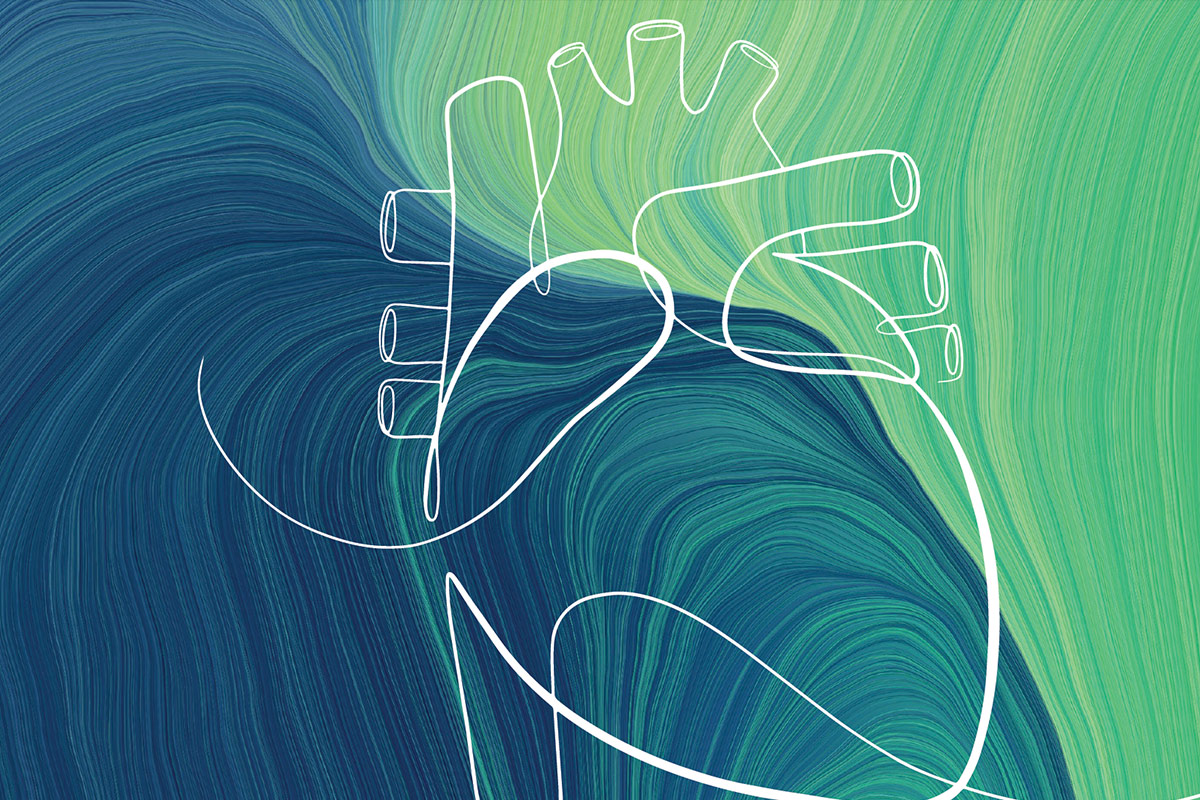 With educational sessions spanning 11 clinical pathways and focused activities for every member of the cardiovascular care team regardless of role or stage in career, ACC.22 quite literally has all the bases covered. Cardiology highlights some of the not-to-miss activities and sessions taking place across many of the clinical pathways, as well as nonclinical opportunities in the Lounge & Learn Pavilion.
Multimodality Imaging
The Multimodality Imaging Learning Pathway at ACC.22 will feature dynamic sessions covering core topics in cardiovascular imaging, as well as emerging technologies and novel indications. Sessions throughout the pathway will delve into practical specifics of each cardiac imaging modality (echo, nuclear, CT and CMR), while also diving into the integrated nature of modern, multimodality imaging that puts patients at the center of care.
Sessions will include traditional didactics from expert speakers in multiple fields with case presentations, expert roundtable discussions of challenging cases, audience response questions, a debate over cardiac CT and a session featuring the top multimodality imaging abstracts of ACC.22.
Heart Failure and Cardiomyopathies
The Heart Failure and Cardiomyopathies Learning Pathway will deliver a comprehensive overview of the latest developments in the field of heart failure (HF), including numerous pharmacologic and device therapy breakthroughs for managing HF patients that have emerged throughout the last year.
Learn from experts as they debate controversial treatment regimens for HF comorbidities, review key best practices for talking with patients and their family members about their care, and better understand the important role of a multidisciplinary HF team in optimizing care.
Pediatric and Congenital Heart Disease
Given that pediatric and CHD practitioners participate in all aspects of cardiac care, the Pediatric and Congenital Heart Disease (CHD) Learning Pathway will feature multidisciplinary and interprofessional sessions covering all the disciplines in this field, including sessions on imaging, electrophysiology, HF and interventions. Attendees will learn about new innovations and interventions, and novel team-based collaborations, that offer solutions to advancing heart health in this important patient population.
Vascular Medicine
The Vascular Medicine Learning Pathway will bring attendees up to date on the latest in vascular disease through interactive didactic and case presentations. The sessions will cover a breadth of topics, including peripheral artery disease (PAD), polyvascular disease and pulmonary embolism, while centering discussion around the patient and asking management questions in the context of real-world case scenarios.
With the explosion of anti-atherosclerotic therapies that have recently become available and proven to be of benefit in patients with PAD, every cardiovascular practitioner will want to know how to treat patients with PAD in 2022. There will also be opportunities to learn from experts about how to approach the vasculo-oncology patient, the young patient who presents with a vascular event, and claudication in patients without atherosclerosis.
Interventional and Structural
The Interventional and Structural Learning Pathway aims to get practicing cardiologists, trainees and other cardiovascular professionals up to speed on the most recent clinical trials, practice guidelines, social media trends and current events with a faculty representing a diverse viewpoint of current therapies, innovations and challenges in the field.
The Interventional and Structural Learning Pathway is not just for interventionalists and has value for all members of the cardiovascular team. Among the topics: a closer look at cardiac interventions and pregnancy, TAVR controversies and dilemmas, better treatments for PCI, aortic stenosis, practical pearls for the heart team, pulmonary embolism treatment, and more.
Find Where You FIT
Fellows in Training (FITs) attending ACC.22 in Washington, DC, will have unique opportunities to hone their knowledge of current medical advances and research, be in the room for the results of practice-changing Late-Breaking Clinical Trials, network with colleagues, and gain insights into nonclinical aspects of the cardiology profession.
Three FIT Forums – Stump the Professor, Mix 'n' Mingle and Battle of the States FIT Jeopardy Competition – are on the must-do-agenda for FITs. In addition, for those interested in interventional cardiology, two dedicated FIT Boot Camp sessions are part of the ACC.22 Interventional and Structural Learning Pathway. One session will focus on coronary topics such as PCI, stable angina and challenging lesions and patients, while the other will focus on noncoronary topics such as TAVR, mitral interventions, peripheral "disasters," and case-based examinations of the contemporary management of pulmonary embolism.
Cheer On Your Team
FIT Jeopardy is back live and in-person on the Engage Stage during ACC.22. The preliminary competitions will take place on Saturday, April 2 from 9:45 to 11:45 a.m. ET and 2:45 to 4:45 p.m. ET, with semi-finalists battling it out on Sunday, April 3 from 11:15 a.m. to 1:15 p.m. ET for a spot in the Finals later in the day. The finals, which will be live-streamed on social media, will take place on Sunday from 3:15 to 4:45 p.m. ET.
Member Sections at the Heart of the ACC.22 Lounge & Learn
The Lounge & Learn Pavilion will be home to ACC Member Sections, and the Heart 2 Heart Stage, throughout ACC.22. Look for formal and informal programming designed to help with networking, mentoring, navigating career paths and more.
Building Your Network
Having a mentor can help to navigate career decisions, develop research and sponsorship proposals and even learn how to get published. Learn more about mentorship in the WIC Lounge Saturday, April 2 from 3:00 to 4:15 p.m. ET with Mentorship in Clinical Trial Research Leadership and on Sunday from 3:15 to 4:15 p.m. ET with Merging Mentorship and Sponsorship to Narrow Gaps. In addition, FITs, Medical Students and Residents can rub elbows with mentors and ask questions of leaders in the field during the annual FIT Mix 'n' Mingle on April 2 from 5 to 6 p.m. ET.
The Young Professionals Lounge offers these mentoring and networking opportunities:
Medical Resident and Student Networking Event (April 2, Noon to 1 p.m. ET)
Early Career Section Networking (April 2, 1:30 to 2 p.m. ET)
Meet Your FIT Council (April 3, 10:30 to 11:30 a.m. ET)
Medical Resident and Student Breakfast (April 4, 9 to 10 a.m. ET)
Discover Career Paths and Options
Learn about career options during the following Lounge & Learn sessions taking place on Sunday, April 3. In the WIC Lounge, learn why cardiac electrophysiology and interventional cardiology are a great choice for career paths, from 1:30 to 2:45 p.m. ET, while the Young Professionals Lounge will offer two separate sessions on how to build a career as a clinician educator (9:30 to 10:30 a.m. ET) and how to develop a successful academic and research career (1:30 to 2:30 p.m. ET). Additionally, the Young Professional Lounge will be home to a focused session on Saturday, April 2 on navigating career transitions from FIT to FACC to mid-career.
Follow Along on SoMe
The ACC's Member Sections will serve as #ACC22 Social Media Ambassadors over the course of the meetings. Follow along with @ACCinTouch to stay on top of conversations and key takeaways. Visit ACC.org/accintouch for the Section hashtags.
Changing the Face of Cardiology
The importance of addressing Diversity, Equity and Inclusion is the focus of several sessions at ACC.22. Among the highlights, sessions exploring the challenges and opportunities for diverse racial and ethnic groups in cardiology (Session 711); the importance of reaching out to young students to think about a career in cardiology in order to achieve gender, institutional, ethnic and international faculty diversity (Session 695); and global insights and solutions into discrimination, harassment and racism (Session 654).
Looking for more? Check out the Future Hub on Sunday, April 3 for a session on how innovation can help achieve diversity, equity and inclusion and search "Diversity" in the Online Program Planner for a complete list of sessions and posters touching on these critical issues.
Amplifying the Power of the CV Team
Whether it's watching a simulated heart valve team meeting and getting a debrief on what was done well and what was not or engaging with experts on a streamlined approach to managing patients with post COVID-19 syndrome presenting to the cardiology clinic, and more, ACC.22 will provide extensive opportunities to learn how to best integrate team-based care into all aspects of managing and treating heart disease.
This year's Intensive Sessions will be of particular interest to members of the CV Team. Co-chaired by Lynne Braun, PhD, CNP, and Amit Khera, MD, MSc, FACC, the sessions will focus on moving beyond theory to practice in lifestyle medicine. In addition, the Personalized Skills & Simulation Center is designed to help clinicians across the care team put knowledge into action with a variety of immersive, hands-on learning opportunities.
Click here for more information on the Intensive sessions, as well as these other CV Team hot topic sessions:
Cardiovascular Disease and Cognitive Impairment: What the Cardiovascular Provider Needs to Remember
Cases From the Guidelines For Clinicians
It Takes a Team: Remote Monitoring of Cardiac Devices and Personal Wearables
We Are Family: Utilizing the Multidisciplinary Heart Failure Team to Improve Transitions of Care and Optimize Outpatient Therapy
Turning Up Telehealth: Opportunities For Growth in Today's Telehealth Care
Not sure where to start with planning your program?
Click here for the 2020 ACC Clinical Competencies for Nurse Practitioners and Physician Assistants in Adult Cardiovascular Medicine to help identify learning needs and where you may need to fill gaps in knowledge and skills.
Clinical Topics: Arrhythmias and Clinical EP, Cardiac Surgery, Cardiovascular Care Team, Congenital Heart Disease and Pediatric Cardiology, Heart Failure and Cardiomyopathies, Invasive Cardiovascular Angiography and Intervention, Valvular Heart Disease, Atherosclerotic Disease (CAD/PAD), Implantable Devices, SCD/Ventricular Arrhythmias, Atrial Fibrillation/Supraventricular Arrhythmias, Aortic Surgery, Cardiac Surgery and Arrhythmias, Cardiac Surgery and CHD and Pediatrics, Cardiac Surgery and Heart Failure, Cardiac Surgery and VHD, Congenital Heart Disease, CHD and Pediatrics and Arrhythmias, CHD and Pediatrics and Interventions, Acute Heart Failure, Interventions and Structural Heart Disease, Interventions and Vascular Medicine
Keywords: ACC Publications, Cardiology Magazine, ACC22, ACC Annual Scientific Session, Child, Pregnancy, Female, Cardiologists, Percutaneous Coronary Intervention, Social Media, Transcatheter Aortic Valve Replacement, Heart Failure, Tomography Scanners, X-Ray Computed, Cardiology, Heart Defects, Congenital, Peripheral Arterial Disease, Pulmonary Embolism, Electrophysiology, Neoplasms, Cardiomyopathies, Aortic Valve Stenosis, Atherosclerosis, Family, Faculty
< Back to Listings