Get to Know Your Leaders | A Leader of Leaders: Get to Know ACC President Edward T. A. Fry, MD, FACC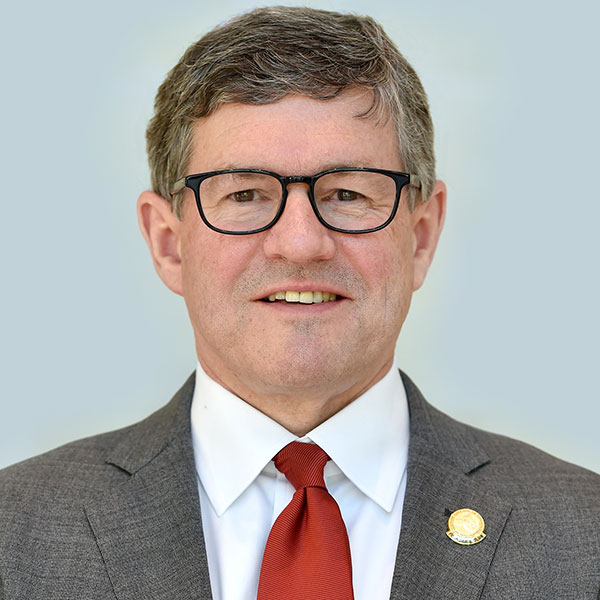 Click here to read Dr. Fry's Convocation speech.
Edward T. A. Fry, MD, FACC, steps into his new role as ACC's 71st president during ACC's annual Convocation ceremony closing out ACC.22. A busy interventional and general cardiologist at Ascension St. Vincent Hospital in Indianapolis, IN, and chair of the Ascension National Cardiovascular Service Line, Fry also has had a long history of leadership at the ACC, including serving on the Board of Trustees, Nominating Committee, MedAxiom's Board of Managers, and as past president and governor of ACC's Indiana Chapter.
A graduate of the Washington University School of Medicine in St. Louis, MO, Fry completed his residency in internal medicine at Barnes-Jewish Hospital there, as well as a two-year cardiovascular research fellowship focused on the pharmacokinetics/pharmacodynamics of native and genetically modified plasminogen activators. He also completed a general cardiology fellowship at Washington University, where he then served as assistant professor and medical director of the cardiac transplant program before completing an interventional cardiology fellowship at Ascension.
Cardiology spoke to Fry about his path to leadership, some of the opportunities and challenges for the College over the next year, joining the unique club of ACC presidents who hail from Indiana, and more.
How would you describe your leadership style?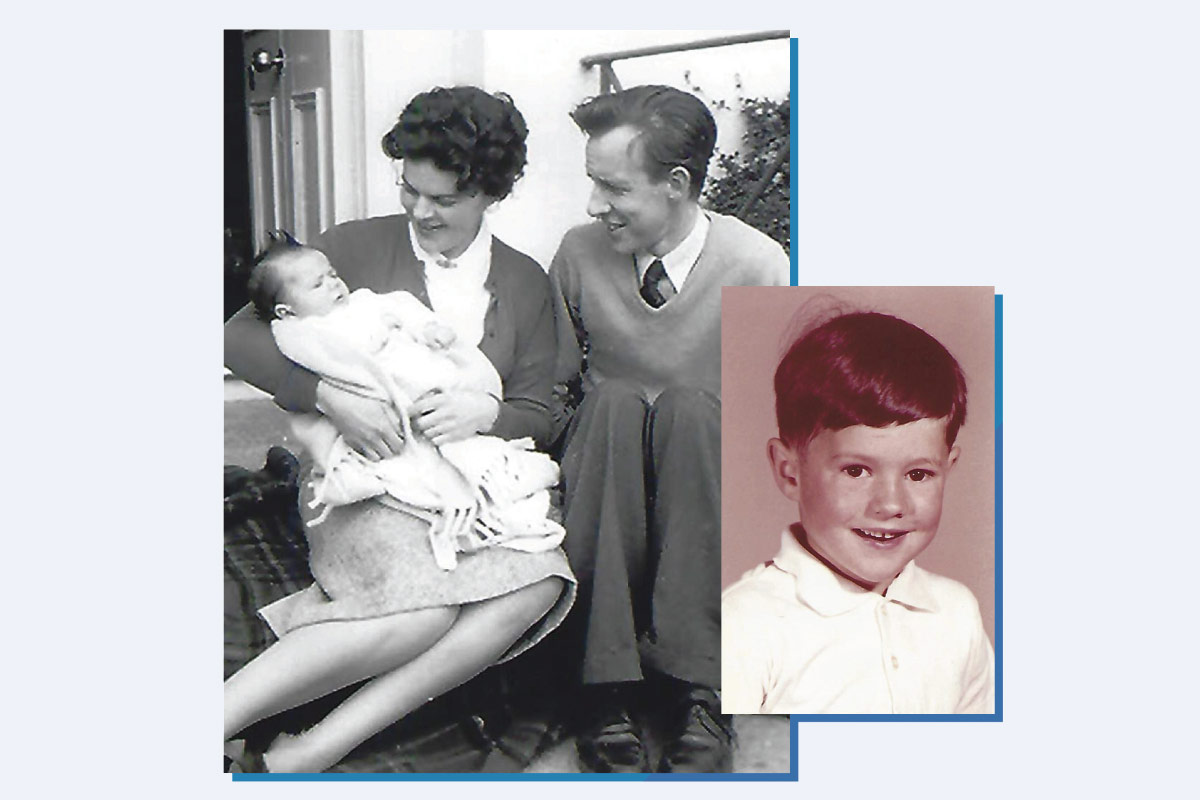 I strive for what consultant and author James Collins terms "Level 5 leadership" – a paradoxical combination of personal humility and professional will. Critical success factors for leaders include "being there," empathy, active listening, continuous learning and the ability to elevate the performance of others. The best leader is a leader of leaders, which means recognizing that leadership occurs at every level of an organization.
What have been some of the most significant/memorable moments on your path to leadership? Having mentors genuinely interested in developing their mentee both personally and professionally has been a significant part of my path to leadership. I would include my parents, who are both medical scientists, on my list of mentors who instilled values of respect, honesty, accountability, inquisitiveness, community, empathy and humility in me.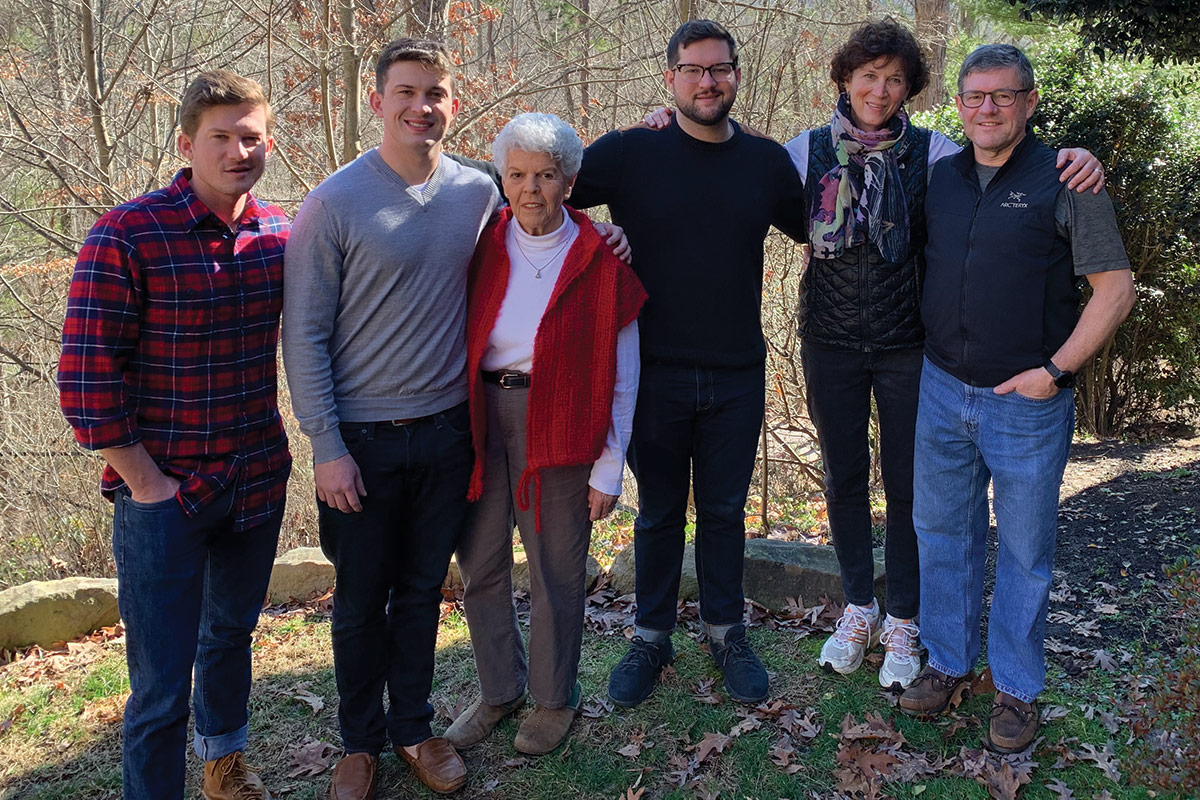 In cardiology, I've had the good fortune to have many influential mentors and role models, but two stand out: Burton E. Sobel, MD, who was division chair at Washington University during my internal medicine and cardiology training, and Cass A. Pinkerton, MD, a pioneer in interventional cardiology who taught me to do PCI and much more.
I worked in Sobel's basic science lab and then worked under him as a junior faculty member for two years before moving to Indianapolis. He taught me to always ask probing questions, verify a source before making an opinion or taking a stand, communicate clearly, and look for the connections between ideas and people to be able to solve problems better and faster. Pinkerton was the reason I moved to Indy. He stressed planning, innovation, pushing the envelope, anticipation, critical thinking, accountability, creativity, rapid-fail problem solving and the idea that the greatest legacy is the success of one's successors.
What are you most looking forward to during your year as ACC President?
I am looking forward to learning from all member groups about how ACC can best support them as they lead transformational cardiovascular care to improve heart health and close gaps in access, value, experience, wellness and equity.
What are some of the biggest opportunities and challenges for the ACC over the next year?
We have the extraordinary opportunity to connect and synergize the already indispensable assets of the College, such as education, research, registries, clinical guidelines, actionable knowledge, nonclinical competencies, leadership development and innovation, as well as advocacy efforts to build the professional home for the entire cardiovascular team, their patients and the communities we serve.
As far as challenges go for the individual member, navigating time, capacity, bandwidth, work-life balance, burnout, loss of professionalism, and a sense of not being able to influence or control one's environment will top the list. The challenge for ACC is to address these needs by best preparing and supporting members to regain their professionalism, self-determination, self-governance and ability to define their role in the health care enterprise through engagement, leadership, creativity and well-being.
What would you say are the two best qualities of the ACC and/or its members?
The two best qualities of the ACC and its members are their unqualified dedication to patients' well-being and a shared commitment to lifelong learning and self-improvement. ACC has more presidents from Indiana than any other state.
What do you think makes Indiana so unique?
Besides our college sports, motor racing, Midwestern values, breweries and reputation as the "Crossroads of America," Indiana is unique because of the strength of the Indiana ACC Chapter. The Chapter provides many opportunities to engage and network with members, connect with mentors, develop young leaders, and drive advocacy efforts both within Indiana and nationally. There is also a strong bond and mutual respect between the academic and non-university groups, as well as a robust Cardiovascular Team Section membership.
When you're not seeing patients and working on behalf of the ACC, what do you do for fun?
Before I had two torn menisci, I enjoyed running, including marathons and half-marathons. Nowadays, I spend my time hiking, biking, climbing, skiing, traveling, listening to music, doing yard work and enjoying family gatherings.
Clinical Topics: Cardiac Surgery, Cardiovascular Care Team, Diabetes and Cardiometabolic Disease, Dyslipidemia, Invasive Cardiovascular Angiography and Intervention, Prevention, Sports and Exercise Cardiology, Aortic Surgery, Cardiac Surgery and Heart Failure, Lipid Metabolism, Novel Agents, Heart Transplant, Exercise, Stress
Keywords: ACC Publications, Cardiology Magazine, Anniversaries and Special Events, Cardiologists, Consultants, Empathy, Fellowships and Scholarships, Indiana, Internship and Residency, Leadership, Marathon Running, Mentors, Music, Percutaneous Coronary Intervention, Physician Executives, Professionalism, Skiing, Trustees, Universities, Washington, Work-Life Balance, Cardiology, Heart Transplantation, Plasminogen Activators, Education, Continuing, Thinking, Internal Medicine, Problem Solving, Social Responsibility, Delivery of Health Care, Registries, Hospitals, Burnout, Psychological, Faculty, Meniscus, Parents, ACC22, ACC Annual Scientific Session
< Back to Listings