The Pulse of ACC
In Memoriam: ACC Past President C. Richard Conti, MD, MACC
Esteemed cardiovascular researcher, educator and mentor, C. Richard Conti, MD, MACC, passed away on Feb. 21 at the age of 87, leaving behind an indelible legacy within the ACC and the profession overall.
Born in Bethlehem, PA, Conti's academic path to cardiology started at the Johns Hopkins University School of Medicine, where he graduated in 1960 and went on to be an intern and assistant resident there from 1960 to 1962. After a brief time in the U.S. Army Medical Corps starting in 1963, Conti returned to Hopkins to complete his internal medicine residency and cardiovascular fellowship from 1965 to 1967.
During his time at Hopkins, Conti channeled his interest in coronary artery disease, with a specific focus on ischemic heart disease. It was during this time that coronary angiography was emerging on the scene, enabling him to be among the first interventional cardiology pioneers.
Over his lifetime, he authored or co-authored more than 600 scientific papers, book chapters and abstracts, as well as wrote two books. Conti was chair of the first national randomized prospective trial of medical vs. surgical intervention in patients with unstable angina pectoris, a National Heart, Lung, and Blood Institute (NHLBI) study started in 1972, and was chair of the ACIP (Asymptomatic Ischemia Pilot) trial comparing medical therapy with revascularization in patients with stable angina.
Conti with his daughter Jamie at her medical school graduation.
"The cardiovascular community lost a true pioneer in Dr. Conti," says ACC President Dipti Itchhaporia, MD, FACC. "His contributions as a researcher and an educator have made us all better clinicians and were instrumental in cementing the ACC's foundation for cutting-edge education on which we continue to build."
Following his time at Hopkins, Conti was the medical director of the Cardiovascular Diagnostic Laboratory and Wellcome Research Laboratory from 1968 to 1974. He was recruited to the University of Florida as professor of medicine and chief of the division of cardiology in 1974, ultimately growing the division of cardiovascular medicine to become a nationally and internationally recognized center of excellence in research and training.
Conti stepped down as chief of cardiology in 1998 after serving in the role for 24 years – one of the longest tenures of a cardiovascular chief in the U.S. – but remained active with the University of Florida, directing the Ambulatory Cardiology Section and providing inpatient and consultative services.
Conti also leaves behind an incredible legacy at the ACC, including serving as president from 1989 to 1990. He served in leadership roles on several ACC committees, including the Education Committee for Extramural Programs, Educational Program Committee, Grant Review Committee and the Board of Trustees.
As chair of the Self-Study Education Materials Committee, Conti played a major role in the creation of the ACC's Self-Assessment Program (ACCSAP). He also served as editor-in-chief of ACC's ACCEL audio journal and was active with the ACC's Florida Chapter, receiving the Gifted Teacher Award in 1999.
"Dick Conti was a cornerstone of the ACC," says ACC Past President Richard A. Chazal, MD, MACC. "He was also a critically important contributor to the Florida Chapter, where he continued until recently to be a major part of the scientific meeting, the vibrant discussions and social interactions with Florida clinicians. His broad academic and clinical knowledge was generously shared, and he served as a reference for many of us when we had difficult clinical cases. Dick's combination of wisdom, sociability and engagement make us all mentees of an important leader."
Outside of the ACC, Conti served on the Subspecialty Board of Cardiovascular Diseases of the American Board of Internal Medicine, as well as on the Cardiology Advisory Committee of the NHLBI. A strong advocate for advancing heart care worldwide, he earned recognition throughout his career from global cardiovascular societies including the British Cardiac Society, French Cardiac Society, European Society of Cardiology (ESC), College of Medicine South Africa, Venezuelan Cardiac Society, and others. He also received the Docteur Honoris Causa from the Université de Marseilles in June 2000.
"Dick Conti was incredible in his persistence for excellence; he made us all better cardiologists and better people," says ACC Past President Carl J. Pepine, MD, MACC. "During his long tenure as editor of ACCEL this was apparent in his interviews and dialogues. He was also on the Executive Committee when we started the first ACC Chapter in Florida in 1986 and he was a key part of all Chapter activities for many years. He also played important roles in ACC's early international efforts with ESC and assisting with the development and growth of the Great Wall International Conference of Cardiology (which he helped to initiate and co-chaired with Professor Dayi Hu in 1989). The ACC and cardiology at large have lost an important part of their history."
When not practicing cardiology, Conti and his wife Ruth were avid runners, completing the Boston and New York Marathons more than once. He also enjoyed golf, travel and spending time with his four children (Jill, Jamie, Jennifer and Richard) and their families, including five grandchildren and two great grandchildren. His daughter Jamie Conti, MD, FACC, followed in his footsteps and has worked side-by-side with him for more than 30 years. His colleagues remember him as a great friend and mentor.
"Dick and I held the ACC Presidency in consecutive years and spent a great deal of time together," says ACC Past President Anthony N. DeMaria, MD, MACC. "I often turned to him with difficult issues, and his advice was always sage and given with his usual sense of good humor. He did not shy away from having opinions."
"Dick has been a friend most of my life and so supportive as a mentor in ACC leadership and ACCEL. But the teaching trips were the most memorable, from good wine to bad golf. We will miss his spirit," says ACC Past President Spencer B. King III, MD, MACC.
Support For Ukraine
As the fighting in Ukraine continues, the ACC joined its voice in March with other global cardiovascular societies and humanitarian organizations urging support for all those caught in the escalating crisis.
In the decades since its founding in 1949, the ACC has evolved into a global leader in transforming cardiovascular care and improving heart health. With more than 54,000 members worldwide, of which more than 25% reside outside the U.S., the College has a long history of working with its partner societies and 42 International Chapters to tangibly reduce the global burden of cardiovascular disease and accelerate advances in heart care regardless of politics and borders.
"The ACC's leaders and staff express our deepest concerns and support for our members and all those on the ground in Ukraine, as well as those in neighboring countries and throughout the world who are helping to provide support and medical care for the ever-growing number of refugees," says ACC President Dipti Itchhaporia, MD, FACC. "We thank those who are literally on the front lines and continuing to provide care to patients from bomb shelters and basements. Our collective hope is for a resolution that mitigates any further loss of life."
The ACC has made a donation to the UN Refugee Agency (USA for UNHCR) to provide much-needed emergency aid to families in Ukraine. Their work to provide "Help, Hope and Home" to refugees worldwide is consistent with what each of our members do each day – help and heal.
Valentin Fuster, MD, FACC, Awarded Prince Mahidol Award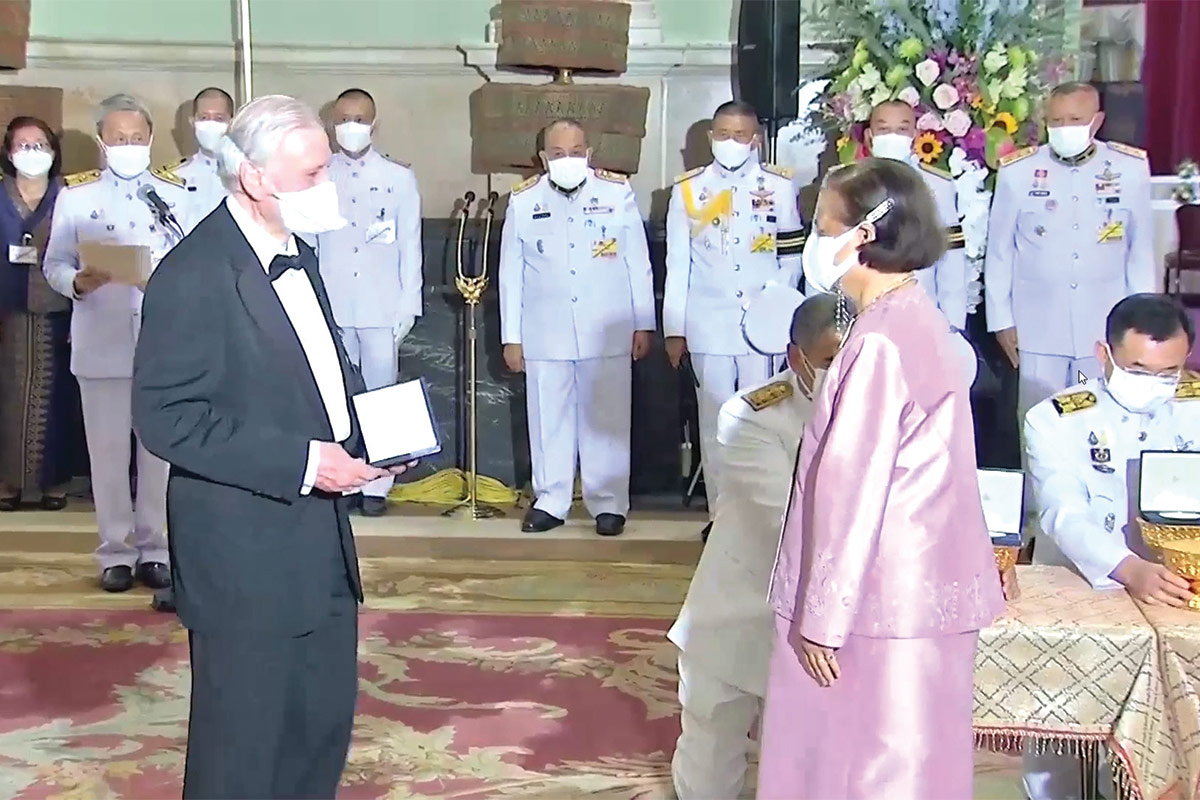 JACC Editor-in-Chief Valentin Fuster, MD, PhD, MACC, traveled to Bangkok earlier this year to officially receive the 2020 Prince Mahidol Award in the Field of Medicine for his international leadership in promoting global cardiovascular health and his breakthrough contributions to cardiovascular medicine over the last four decades. Her Royal Highness Princess Maha Chakri Sirindhorn presented the 2020 and 2021 Prince Mahidol Awards at the Grand Palace.
"Our more recent research is dedicated to understanding the scientific basis of cardiovascular health, including the heart and brain. This award serves as motivation to continue to work toward achieving global cardiovascular health, and I consider it as an honor to all the teams across the world who have helped with these projects," says Fuster, who was selected from among 44 nominees from 18 countries.
Extending the Reach of In-Home CV Care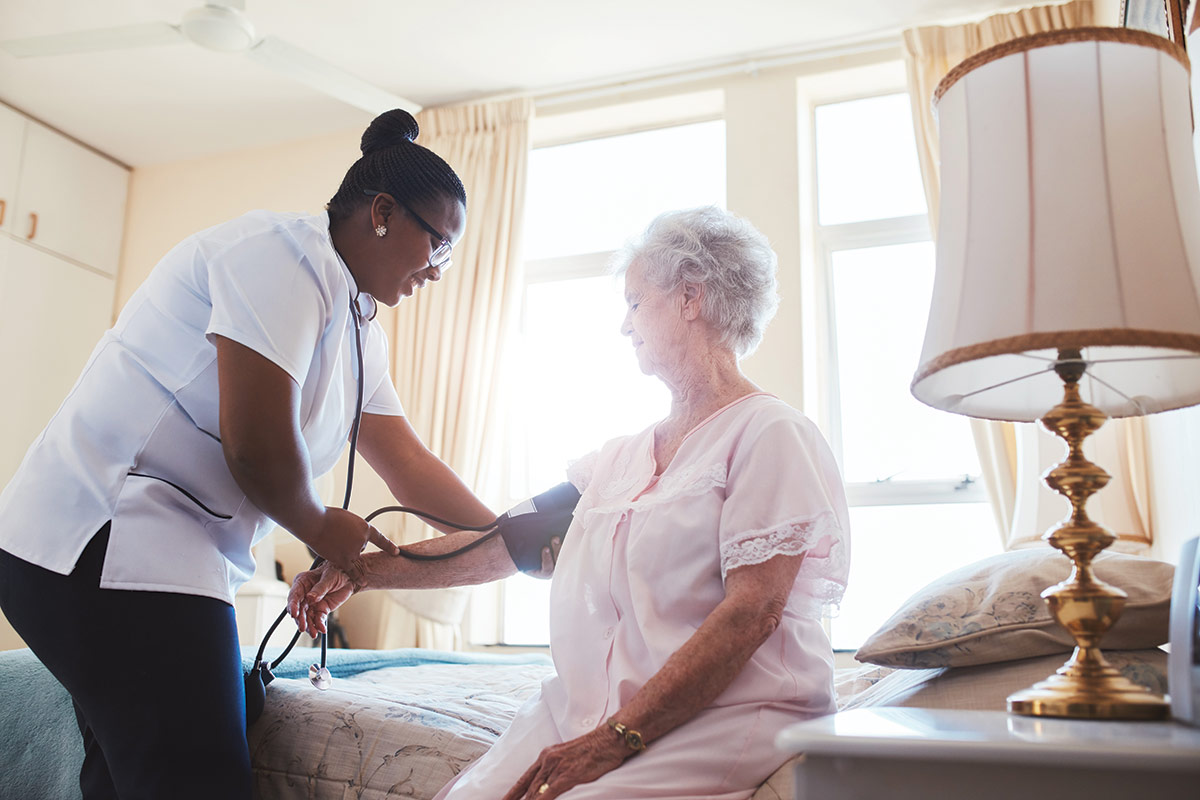 A new collaboration between the ACC and DispatchHealth, a comprehensive in-home high acuity medical provider, will extend the reach and capabilities of cardiovascular care teams with a series of innovative care delivery pathways for partners across the health care delivery spectrum to help manage cardiovascular disease outside of the hospital or to supplement hospital-based care after discharge.
"The ACC is mission driven to transform cardiovascular care and improve heart health, which can't happen without innovative ways of reaching patients where they are to ensure they are effectively managing their heart disease every day," says Ami B. Bhatt, MD, FACC, ACC Chief Innovation Officer. "Through our collaboration with DispatchHealth, we're giving patients and their clinicians the tools to treat and prevent heart disease at home and helping to ensure patients stay healthy after hospital discharge and avoid future hospital stays."
The ACC Innovation Working Group, which consists of practicing cardiovascular care team members, and DispatchHealth in-home care clinician leaders developed the care pathways focused on in-home care for cardiovascular disease in pre-hospital settings, post-acute care settings and hospital-level care settings. The collaboration brings a more focused approach to providing value-based care and achieving the quadruple aim with the innovative cardiovascular care delivery pathways.
"We are excited to collaborate with ACC and their Innovation Program to provide solutions that will help our partners transform and extend the reach of cardiology care into the home," says Mark Prather, MD, MBA, CEO and co-founder of DispatchHealth.
Clinical Topics: Cardiovascular Care Team, Congenital Heart Disease and Pediatric Cardiology, Diabetes and Cardiometabolic Disease, Geriatric Cardiology, Invasive Cardiovascular Angiography and Intervention, Noninvasive Imaging, Prevention, Sports and Exercise Cardiology, Stable Ischemic Heart Disease, Atherosclerotic Disease (CAD/PAD), CHD and Pediatrics and Imaging, CHD and Pediatrics and Interventions, CHD and Pediatrics and Prevention, CHD and Pediatrics and Quality Improvement, Interventions and Coronary Artery Disease, Interventions and Imaging, Angiography, Nuclear Imaging, Exercise, Sports and Exercise and Congenital Heart Disease and Pediatric Cardiology, Sports and Exercise and Imaging, Chronic Angina
Keywords: ACC Publications, Cardiology Magazine, Adult, Advisory Committees, Aged, 80 and over, Angina, Stable, Angina, Unstable, Awards and Prizes, Boston, Brazil, Cardiologists, Cardiovascular Diseases, Coronary Angiography, Coronary Artery Disease, Critical Pathways, Delivery of Health Care, Drug-Eluting Stents, Faculty, Fellowships and Scholarships, Florida, Follow-Up Studies, Friends, Golf, Growth and Development, Growth and Development, Hemodynamics, Home Care Services, Hospitals, Inpatients, Internship and Residency, Ischemia, Laboratories, Leadership, Length of Stay, Marathon Running, Mentors, Motivation, National Heart, Lung, and Blood Institute (U.S.), New York, Patient Care Team, Patient Discharge, Physician Executives, Pilot Projects, Pilot Projects, Politics, Prospective Studies, Refugees, Schools, Medical, Self-Assessment, Social Interaction, Social Media, South Africa, Spouses, Subacute Care, Trustees, Ukraine, United Nations, Universities, Young Adult
< Back to Listings