Feature | Women Still Missing From Clinical Trial Leadership
Despite recent efforts to improve women's leadership in cardiovascular clinical trial research over the last decade, the number of female principal investigators (PIs) still falls well below the number of men, based on two recent studies, including one presented as part of ACC.22. This lack of women in clinical trial leadership has downstream impacts on the lack of gender diversity among presenters at scientific meetings, as well as the number of women participating in clinical trials.
In the ACC.22 study, researchers took a broad view of 620 cardiovascular clinical trials conducted from 2010 through 2019 and assessed whether women-led studies varied by funding type and subject. Of these, researchers found that roughly one in five studies (18.4%) were led by a female PI. Compared with their male counterparts, female PIs led fewer drug and device trials – 18.9% of new drug research and 9.6% for devices.
Women were more likely to lead "other investigations," which included behavioral, surgery or rehabilitation studies. Women were also more likely to lead trials funded by the National Institutes of Health rather than industry sponsors (28.9% vs. 14.7%, respectively).
"The field of cardiology has long-struggled with the inclusion of women in clinical trials, as well as the underrepresentation of women in the profession itself," said Aashna Suvarna, an undergraduate studying molecular and cellular biology at UC Berkeley in California, and a study author. "Current clinical trials rely on a majority of male participants, and the generalization of these results [to women] may be inaccurate. Improving representation of women in trials will yield more meaningful results by significantly improving clinical outcomes."
In other findings, Suvarna and colleagues noted that the proportion of female PIs did not significantly change over the 10-year period. Additionally, they found a correlation between female-led clinical trials and female patient enrollment. Compared with studies with a male PI, studies with a female PI were associated with a 7% mean higher enrollment of female participants, with an average of 44.9% female participants for female PIs vs. an average of 37.9% female participants for male PIs.
"I was rather surprised that despite efforts to improve female representation in clinical trial leadership, there was barely an increase in recent years," Suvarna said "This confirms how much more work we have to do here."
In a second study, published in the Journal of the American College of Cardiology, researchers reviewed previous analyses of cardiovascular trials showing wide disparities between women and men in clinical trial leadership and the corresponding lack of gender diversity of panelists and session chairs at scientific meetings like ACC's Annual Scientific Session.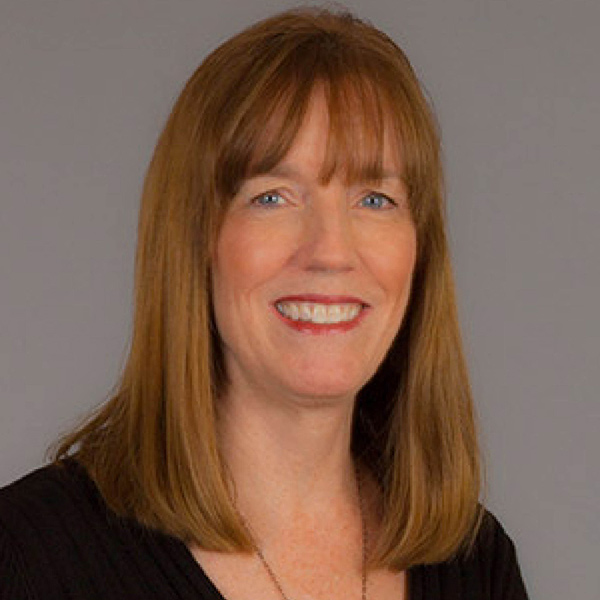 "These problems are, unfortunately, cyclical in nature," said Mary Norine Walsh, MD, MACC, an ACC past president and author of the paper. "Fewer women leading clinical trials also means fewer women presenting pivotal, practice-changing trial results at scientific meetings."
Walsh said that increasing the number of women on trial steering committees needs to start at a deeper level. Mentorship in early career is crucial as is knowledge of clinical trial committee structure. To help ensure this, medical societies have begun to release recommendations and roadmaps to foster change, including the ACC's "Clinical Trial Research: Upping Your Game" program, designed to help develop and train the next generation of women and underrepresented minorities as clinical trialists.
Other steps to increase representation in clinical trial leadership laid out by Walsh include:
Federal and industry sponsors of clinical trials need to insist on diversity of the trial steering committee.
Investigators asked to lead clinical trials must consider geographic, institutional and trial site diversity, along with a diverse slate of experienced investigators in leadership positions.
Institutions, department chairs and division chiefs need to encourage women to serve as site principal investigators.
The informal, or formal, pecking order of cardiovascular trial leadership needs to be reworked.
Women should not be tapped for clinical trial leadership, and late-breaking results reporting, solely if the trial is pertinent only to a female patient population.
"We're starting to see work being done to close the gap in representation, but more needs to be done," Walsh said. "Scientific sessions and meeting planners only have so much influence over who is presenting at conferences. This comes down to senior clinical trialists relinquishing the podium and giving a leg up to others. There will be no room at the top for new and innovative investigators to shine if those who have already achieved success don't make room."
Clinical Trial Research: Upping Your Game
Increasing the number of women and minorities leading clinical trial research is a priority for the College as part of its diversity, equity and inclusion efforts. The ACC's Clinical Trials Research: Upping Your Game program is one such effort already underway. Participants learn about pathways to clinical trial leadership, ethics, fundamentals of drug/device development and decision-making, and career advancement opportunities in publishing, professional societies and more.
Increasing Diversity in Clinical Trials
Help your patients decide if participating in a clinical trial is right for them, especially patients in populations that continue to be underrepresented. An infographic from CardioSmart helps patients understand the benefits of participating and facilitates patient-physician conversations including the importance of diversity in clinical trials to improve care for all.
Keywords: ACC Publications, Cardiology Magazine, Leadership, Data Visualization, Mentors, Societies, Medical, California, Cardiology, Physicians, Publishing, Pharmaceutical Preparations, ACC22, ACC Annual Scientific Session, ACC Scientific Session Newspaper, Newspaper Article
< Back to Listings