Prioritizing Health | Racial Minorities Are Less Likely to Receive Bystander CPR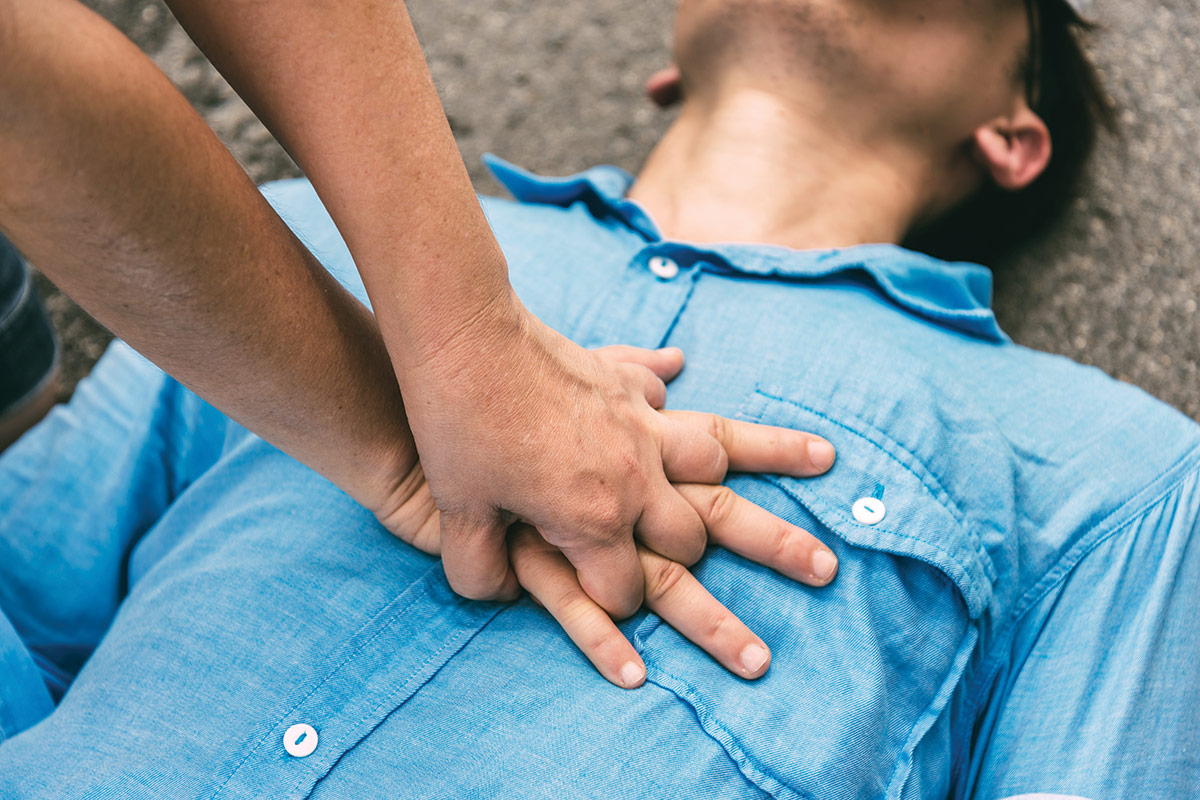 Black and Hispanic individuals who experience a witnessed cardiac arrest at home or in public are substantially less likely than White individuals to receive cardiopulmonary resuscitation (CPR) from a bystander, according to a study presented at ACC.22.
Researchers analyzed over 110,000 cardiac arrests that occurred in the U.S. between 2013 and 2019. All events included in the analysis occurred outside of a hospital setting but were witnessed by a bystander. Researchers found that when the cardiac arrest occurred in public, 46% of Black and Hispanic people received CPR compared with 60% among White people. At home, 39% of Black and Hispanic people received CPR compared with 47% of White people. The patterns were the same regardless of the racial makeup or income level in the neighborhood where the cardiac arrest occurred.
"This disparity wasn't only present in majority White communities, but also in majority Black and Hispanic communities," said senior study author Paul S. Chan, MD, MSc. "A White person going into cardiac arrest in a community that was more than 50% Black and Hispanic was still more likely to get bystander CPR than a Black or Hispanic person in that community."
Although the study did not examine specific factors behind CPR rates, the researchers said access to CPR training may play a role, since people are more likely to attempt CPR if they have been trained in it. The cost of CPR training, as well as when and where it is offered, may pose barriers for some communities. In addition, researchers said potential variability in whether 911 dispatchers instruct bystanders on giving CPR while waiting for an ambulance and rates of dispatcher-assisted CPR could also be affected by language barriers. Implicit or explicit bias could also factor into bystanders' willingness to assist people of color, Chan said, adding that it is important for images and manikins used in CPR training to reflect a diversity of racial groups.
"We need to think creatively about how to offer CPR instruction to vulnerable populations that have historically not received training and focus on conducting more trainings in the communities where the disparities are greatest," Chan said. "For example, we could make CPR training available at little to no cost and do it at times and locations that are more convenient, such as Black churches or Hispanic community centers, or allow many people to be trained at once, for example as part of a Juneteenth or MLK Day event."
Researchers said that overall rates of CPR were relatively low across all racial groups in the study. Even though bystanders were present in all cases, data showed CPR was attempted less than half the time. "We still have a long way to go in getting the message out that people need to start CPR and not just call 911," Chan said.
Clinical Topics: Arrhythmias and Clinical EP, Cardiovascular Care Team, COVID-19 Hub, Prevention, SCD/Ventricular Arrhythmias
Keywords: ACC Publications, Cardiology Magazine, COVID-19 Vaccines, COVID-19, Data Visualization, Quality Improvement, Ambulances, Cardiovascular Diseases, Emergency Medical Dispatcher, Influenza, Human, Language, Manikins, Minority Health, Pandemics, Skin Pigmentation, Minority Groups, Cardiopulmonary Resuscitation, Health Education, Centers for Disease Control and Prevention, U.S., Death, Sudden, Cardiac, Communication Barriers, Medicine, Immunization, Vaccination, Delivery of Health Care, Physicians, Hospitals, ACC22, ACC Annual Scientific Session, ACC Scientific Session Newspaper, Newspaper Article
< Back to Listings