Cover Story | Big Data ADAPTABLE Trial Reveals a New Future For Clinical Trials
Attendees of the first Late-Breaking Clinical Trial (LBCT) session of the ACC's 70th Annual Scientific Session are in for a new experience. And no, it's not the virtual part: been there, done that.
The main results of the ADAPTABLE (Aspirin Dosing: A patient-centric Trial Assessing the Benefits and Long-term Effectiveness) trial will be presented at ACC.21, at 9 a.m. ET on May 15. These much-anticipated data are expected to provide clear guidance on the optimal dosage of aspirin in secondary prevention of cardiovascular disease.
But the most interesting part is the approach taken to answering this important clinical question.
"Basically, we identified 450,000 people from their electronic health record (EHR), invited them to participate, enrolled 15,000 individuals at 40 clinical centers, randomized them to an over-the-counter drug, and we've stayed in touch and captured their outcomes for four years now," co-principal investigator Adrian F. Hernandez, MD, MHS, an associate fellow of ACC, told Cardiology.
"There's so much that's novel in that sentence! This is really something that has never been done before," he added.
Hernandez and co-principal investigator W. Schuyler Jones, MD, FACC, both from Duke University Medical Center, will present the findings from ADAPTABLE. Duke Clinical Research Institute is the coordinating center for the trial.
Aspirin Dosing in Secondary Prevention
Salicylates have been used as analgesics and anti-inflammatories for around 3,500 years. The drug as it's currently used (acetylsalicylic acid) came into being in the late 1890s and was popularized in 1915 when it was sold as an over-the-counter tablet.
It took several decades to discover its benefits in cardiology. In 1971 Sir John Vane and colleagues showed that aspirin blocks the synthesis of prostaglandins, controllers of multiple processes including inflammation, blood flow, the formation of blood clots and even the induction of labor.
"[Aspirin] was actually contraindicated in the 1950s. There are some great ads saying don't take aspirin if you have heart disease," said Robert M. Califf, MD, MACC, in a video on the trial's website.
Califf was the co-principal investigator of the National Patient-Centered Clinical Research Network (PCORnet) before he went on to serve as deputy commissioner and then commissioner at the U.S. Food and Drug Administration. He was closely involved in designing the ADAPTABLE trial.
When we look at different studies, most of which are observational, there's been variable results in terms of what's the right dose of aspirin when it's used as monotherapy in patients with ASCVD. And when you look at actual practice, there is a 25-fold variation in practice in terms of dosing, so this is clearly a clinical question in need of more evidence.
Adrian F. Hernandez, MD, MHS
Since several clinical trials in the 1970s first demonstrated the benefits of aspirin therapy in atherosclerotic cardiovascular disease (ASCVD), aspirin continues to be almost always prescribed as a long-term secondary prevention treatment.
However, aspirin dosing recommendations across clinical practice guidelines are not consistent with regard to dose or class of recommendation. In randomized trials, aspirin lowers the risk of ischemic events (by about 20%) at the expense of a concomitant increase in bleeding risk. Higher dose, more bleeding risk. The question is whether low-dose aspirin provides enough protection from events.
"When we look at different studies, most of which are observational, there's been variable results in terms of what's the right dose of aspirin when it's used as monotherapy in patients with ASCVD. And when you look at actual practice, there is a 25-fold variation in practice in terms of dosing, so this is clearly a clinical question in need of more evidence," said Hernandez, citing 2014 NCDR data from Hall et al.1
Indeed, the most recent ACC/American Heart Associate guideline referenced the trial by Hall and colleagues for those seeking dosing advice for aspirin monotherapy.2
For her part, cardiologist Jessica M. Peña, MD, MPH, FACC, from Weill Cornell Medicine in New York and a specialist in prevention, usually uses low-dose aspirin in her patients for secondary prevention, in keeping with the guideline.
Peña, who is not an investigator in the ADAPTABLE trial, commented in an interview, "I think most doctors use low-dose aspirin for secondary prevention, but I also think there remains a question about whether a one-size-fits-all approach is best, especially in people who may have a variable response to aspirin." Variability in aspirin response has been reported in patients with obesity, type 2 diabetes, and essential thrombocytopenia.3
"Certainly, we don't have large, contemporary, randomized evidence like what the ADAPTABLE study is designed to give us that directly compares low- and high-dose aspirin in a broad population that reflects the kind of patients we see every day," she added.
A Next-Gen Clinical Trial
ADAPTABLE compared two different doses of aspirin in the secondary prevention of cardiovascular disease events in patients with established ASCVD.
The trial included 15,076 patients with ASCVD at high risk for ischemic events, based on a list of "enrichment factors" (Figure 1). Participants were randomly assigned to receive aspirin at a dose of either 81 or 325 mg daily. Median follow-up was 26.2 months.
Click the image above for a larger view.
The primary efficacy endpoint of the trial was the composite of all-cause mortality, hospitalization for nonfatal myocardial infarction or hospitalization for a nonfatal stroke. The primary safety endpoint: hospitalization for major bleeding associated with a blood-product transfusion.
But ADAPTABLE is a not a typical randomized clinical trial (RCT). It's the first interventional trial conducted within the PCORnet electronic data infrastructure, and also the first large-scale, EHR-enabled clinical trial conducted within the U.S. (See sidebar on Clinical Trials 2.0 below).
Enrichment Factors
Age >65 years
Creatinine >1.5 mg/dL
Diabetes (type 1 or 2)
Known 3-vessel coronary artery disease
Current cardiovascular or peripheral arterial disease
Known ejection fraction <50% by echo, cath, nuclear study
Current smoker
ADAPTABLE was randomized but open-label, something that could invite criticism when the results are known. The open-label part, according to the investigators, was unavoidable. To minimize the challenge of translating trial findings into clinical practice, they felt the intervention had to be 'delivered as closely as possible as it would be in routine clinical practice (i.e., participants bought their aspirin over the counter)...' wrote the trial group in their rationale and design article.4
But its approach was high-tech, low-touch and pragmatic, enabling the trial to assess effectiveness in a heterogenous, real-world setting, with excellent generalizability to routine clinical practice.
Rather than waiting for eligible trial patients to come into the clinic, this EHR-guided trial design allowed researchers to invite participants electronically. "We can reach out to thousands of patients in a single day," said Hernandez. "Participation does not require any extra effort on their part because the data being used in the trial are already part of the EHR," he added.
Recruitment and consenting were done online, after which a randomized treatment was assigned directly to the patient. Electronic patient follow-up for patient-reported outcomes was completed every three to six months, with that data supplemented by searches of the EHR, a common data model (CDM), and claims data.
Clinical Trials 2.0
Even before the current pandemic impacted the processes on which many clinical trials depend, experts were calling for fundamental changes to the clinical research enterprise.
At the forefront of this change is PCORnet, established and funded by the Patient-Centered Outcomes Research Institute (PCORI) in 2013. PCORnet is a fully integrated data network, powered by aggregated electronic health record (EHR) and claims data platforms and a distributed research network of partners including clinical research networks, health plan research networks, and patient-powered research networks across the U.S.
PCORnet's platform has access to coordinated health data from more than 70 million individuals across the U.S., including the ability to gather data directly from patients.
The mission of PCORnet is simple: to 'conduct patient-centered and data-enabled clinical research to deliver results that matter, faster.' The network is well-suited to conduct real-world evidence studies, pragmatic clinical trials, population health research, health systems research, and studies on how best to engage patients in research.
ADAPTABLE is the first demonstration of PCORnet's ability to combine vast, highly representative health data, research expertise, and patient insights to answer an important clinical question.
PCORnet is also succeeding on the COVID-19 front. In February, they announced a collaboration with the U.S. Centers for Disease Control and Prevention and others, using PCORnet resources to collect and aggregate de-identified data on nearly half a million patients with a COVID-19 diagnosis or SARS-CoV2 test result. The network will also track trends related to vaccine adoption across the U.S.
The CDM standardizes millions of data points from the PCORnet vast research network into a common format. This allows users to ask the same question simultaneously to hundreds of disparate systems and receive a clear, reliable answer.
All endpoints are captured through regular queries of the health system's CDM within the structure of PCORnet's distributed data environment. Patient privacy is maintained throughout.
"During these COVID times, there has been a lot of interest in decentralized trials or virtual care/telehealth. But when we started ADAPTABLE four years ago, no one had done anything like this at the scale we were suggesting. There'd been some short-term virtual studies, surveys and the like, but we honestly weren't sure we'd be able to interest one person in our trial and be able to follow them for years, much less 15,000 participants," said Hernandez.
Adaptors, Not Participants
ADAPTABLE is next-level when it comes to patient-centricity.
"We co-created this with patients who have the lived experience," said Hernandez. "Our patient partners were involved from the very beginning, from the naming of the trial, to the protocol, consent form, study portal, study materials, all of it – they've been involved at every step."
Patient representatives, known as "adaptors," serve on the steering and executive committees and receive support from the trial administration to ensure that patient voices are heard. They will also play an integral role in disseminating the results to other patients and to the larger community.
This emphasis on patients and the low-touch approach could potentially narrow racial disparities in clinical trials.
"I think we'll learn so much from this trial about how to engage people who may find it challenging to enroll in a traditional clinical trial, for example where you need to take time off of work and spend a lot of time interacting with a study coordinator," said Peña.
"We know we need to increase diversity in both the patients we enroll in clinical trials as well as the types of investigators who are involved with trials. I think all of this can be helped by this idea of virtual pragmatic trials," she added.
Tweaking the Algorithm
There have been a few kinks to work out along the way. For example, the inclusion and exclusion criteria (they call them computable phenotypes) were transformed into programming coding algorithms using International Classification of Disease codes (ICD-9 and -10), which were used to query local health system's EHR's and identify eligible patients.
I think we'll learn so much from this trial about how to engage people who may find it challenging to enroll in a traditional clinical trial, for example where you need to take time off of work and spend a lot of time interacting with a study coordinator.
Jessica M. Peña, MD, MPH, FACC
Early on, researchers realized that the initial inclusion criteria were not sufficient to identify patients with established ASCVD. This was because either their coronary events occurred earlier than the period covered by the query or because they were best identified from unstructured data elements not captured in the programming algorithm.
The protocol was amended in October 2016 to augment ICD codes used so that they better capture chronic ASCVD conditions typically submitted as billable diagnoses during outpatient encounters.
From a financial perspective, Hernandez estimates the total costs were about one-fourth or one-fifth compared with traditional RCTs. "We have 15,000 patients enrolled at 40 centers. A typical cardiology trial would require more like 400 centers to provide full service to that number of participants," said Hernandez.
This article was authored by Debra L. Beck, MSc.
References
Hall HM, de Lemos JA, Enriquez JR, et al. Contemporary patterns of discharge aspirin dosing after acute myocardial infarction in the United States: results from the National Cardiovascular Data Registry (NCDR). Circ Cardiovasc Qual Outcomes 2014;7:701-7.
Levine GN, Bates ER, Bittl JA, et al. 2016 ACC/AHA guideline focused update on duration of dual antiplatelet therapy in patients with coronary artery disease: A report of the American College of Cardiology/American Heart Association Task Force on Clinical Practice Guidelines. J Am Coll Cardiol 2016;68:1082-1115.
Ricciotti E, FitzGerald GA. Aspirin in the prevention of cardiovascular disease and cancer. Annu Rev Med 2021;72:473-95.
Marquis-Gravel G, Roe MT, Robertson HR, et al. Rationale and Design of the aspirin dosing-a patient-centric trial assessing benefits and long-term effectiveness (ADAPTABLE) trial. JAMA Cardiol 2020;5:598-607.
ACC.21's Late-Breaking Science: A Preview From the ACC.org Team
We're both very excited about #ACC21 Virtual and it's top-notch science. The entire ACC.org team is ready to provide our daily trial and news coverage – and making the experience as engaging and informative as the live experience, and perhaps even better.
Here are some of the late-breaking clinical trials (LBCTs) and major studies scheduled for #ACC21 that we think will be particularly interesting, provocative, and/or potentially practice changing. Just so everyone is clear, we don't know the results of any of the trials (but we're happy to speculate!).
Hopefully, the ADAPTABLE trial will provide a definitive answer about what should be the right dose of aspirin in the cardiovascular setting. This has been a longstanding controversy with observational data and some randomized data suggesting lower gastrointestinal bleeding risk with 81 mg a day, but comparable efficacy compared with 325 mg a day of aspirin.
PARADISE-MI will tell us whether sacubitril/valsartan can reduce heart failure-related events compared with good old ACE inhibition when given within a week of an acute myocardial infarction. Either way, the results should be interesting.
The large LAAOS III trial should finally settle whether patients with documented atrial fibrillation (AFib)/flutter undergoing cardiac surgery should or should not have left atrial appendage occlusion. Seems like a logical thing to do, but so far, this approach has not been adequately validated in randomized trials. Again, positive or negative, this trial should change practice.
The ATLANTIS trial has a great acronym and is also testing a great hypothesis – post TAVR, does apixaban beat the current standard of care? Whether routine anticoagulation after TAVR is worthwhile, even in the absence of AFib, remains such an unresolved question. ATLANTIS will add meaningfully to this debate. As well, the ATLANTIS-CT substudy is the largest post-TAVR CT imaging study and should be highly informative.
DARE-19 has evaluated an SGLT2 inhibitor in hospitalized COVID-19 patients to determine if there is any impact on complications. If positive, this would of course be huge. A press release has indicated this was not the case. Still, the trial should provide further important data on the use and safety of SGLT2 inhibitors in these sick patients.
Patients with STEMI should undergo prompt PCI of their culprit lesion, as everyone knows. But in those with multivessel disease, what should happen next? The data show that complete revascularization is optimal, though whether angiography or fractional flow reserve should guide the treatment of the nonculprit lesions has been a big unknown. FLOWER-MI has stepped up to answer this question. Regardless of which arm of the trial wins, the trial may provide clarity on this common clinical conundrum.
AFib remains the most common arrythmia that cardiologists must address. The role of catheter ablation remains a topic of much debate. RAFT-AF seeks to determine whether catheter ablation reduces heart failure events compared with rate control in patients with AFib and heart failure with either reduced or preserved ejection fraction.
Several key secondary analyses, such as from ISCHEMIA, TAILOR-PCI, REALITY and others, will be presented and will be of great interest. An analysis from FIDELIO-DKD will assess the impact of finerenone, a nonsteroidal mineralocorticoid receptor antagonist, on the occurrence of AFib in patients with diabetes and chronic kidney disease.
A really clever mechanistic study is examining the association between acute alcohol intake and AFib episodes in patients with paroxysmal AFib. The observational data are quite clear that alcohol consumption is associated with higher risks of AFib, but oenophiles (such as KAE) remain unconvinced. So, this study should prove who is right (DLB or KAE). Stay tuned for our video coverage – it could get ugly.
Results of several Phase II trials of novel therapeutics, including for hypertriglyceridemia and inflammation, will also be presented during ACC.21. Trials spanning the heart failure, interventional, electrophysiology, prevention, imaging and COVID-19 domains will be highlighted. There will be something for everyone attending #ACC21.
This list is by no means comprehensive. There are several other trials, observational studies and presentations that promise to be educational and clinically informative.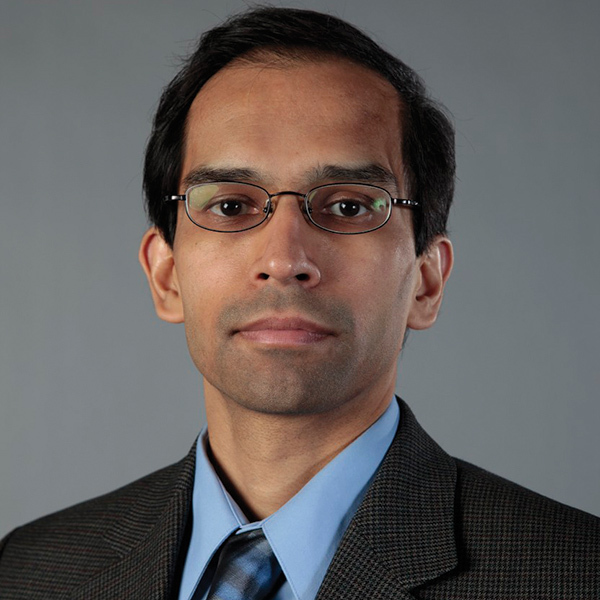 This article was authored by Deepak L. Bhatt, MD, MPH, FACC, senior associate editor, Clinical Trials and News, and Kim A. Eagle, MD, MACC, editor-in-chief, of ACC.org.
Global Health Spoken Here
Achieving the ACC's Mission of transforming cardiovascular care and improving heart health requires a global approach – an approach that involves collaboration, teamwork, innovation and knowledge sharing among clinicians, partner cardiovascular societies and other stakeholders worldwide. Examples of this work will be on full display during ACC.21 as part of a dedicated Global Cardiovascular Health Channel.
Over the course of three days, ACC.21 attendees can take part in dynamic daily programming addressing global hot topics ranging from disparities and the role of social determinants of health, to vascular manifestations of COVID-19, to implementation of hypertension guidelines. Experts will also discuss ways clinicians around the globe can work together to improve patient outcomes in areas like heart failure and pediatric and congenital heart disease.
Other not-to-miss sessions include the Douglas P. Zipes Distinguished Young Scientist Award Keynote featuring Marat Fudim, MD, FACC, on "Moving Volume: Splanchnic Nerve Blockade in Heart Failure," and a special session showcasing the findings from a report of The Lancet Commission on the global burden of cardiovascular disease in women. Both sessions are part of the lineup for Sunday, May 16. On Monday, May 17, a special World Heart Federation session will present research highlights from the past year and offer a closer look at innovative pilot programs taking place in resource-limited countries.
Engage With the ACC
Reconnecting is an underlying theme of ACC.21. As the world slowly begins to emerge from the COVID-19 pandemic finding ways for clinicians around the world to reconnect and engage with each other – and the College – is paramount. Look for the following opportunities at ACC.21.
Special programming will be offered by several Member Sections via a dedicated "Engage" section on the ACC.21 Virtual site. Don't miss the section networking sessions and a real-time opportunity to interact and network with friends and colleagues. Also be sure to follow specific Member Section hashtags on Twitter for live coverage and discussions from relevant education sessions.
Speaking of Social Media, the ACC and JACC Journals will be providing meeting highlights across all social media channels, including Facebook, Twitter, LinkedIn, Instagram and WeChat. Use #ACC21 to follow along and take part in conversations. In addition, look for all ACC.21 live coverage, including Clinical Trial Updates, Journal Scans and News Stories, on ACC.org beginning March 14. Click here to access the ACC.21 Social Media page with more specifics.
Have questions about ACC programs, products, membership and more? ACC Central will have all the answers. Don't forget to stop by as part of your visit to the Virtual Expo, starting March 15. Look for more details on the ACC.21 site in the coming days.
Getting Guidelines Into Practice
Look to ACC.21 for a host of guideline-specific sessions aimed at helping clinicians incorporate the latest recommendations, including those from the new 2020 ACC and American Heart Association Hypertrophic Cardiomyopathy and Valvular Heart Disease guidelines, into practice. Sessions by guideline include:
2020 Hypertrophic Cardiomyopathy Guideline

Updates in Management of Hypertrophic Cardiomyopathy

2020 Valvular Heart Disease Guideline

New AHA/ACC Valve Guidelines: A Paradigm Shift in Management of Severe Aortic Stenosis
Core Knowledge in Action: Return to the Basics of Aortic Stenosis

2019 Atrial Fibrillation Guideline

Core Knowledge in Action: Essentials of Atrial Fibrillation Management - Learn from the Experts

2018 Blood Cholesterol Guideline

Applying the Guidelines For Lipid Management in Special Populations
Core Knowledge in Action: The Ultimate Guide to Lipids

2017 High Blood Pressure Guideline

Hypertension Guidelines: Do They Vary Across the World as Much as My Blood Pressure Has Today? A "Global Health Spoken Here" Session

2017 Heart Failure Guideline

Overcoming Therapeutic Inertia: Maximizing Guideline Driven Medical Therapy in Heart Failure
Core Knowledge in Action: What Everyone Ought To Know About HFpEF
Celebrate Achievements!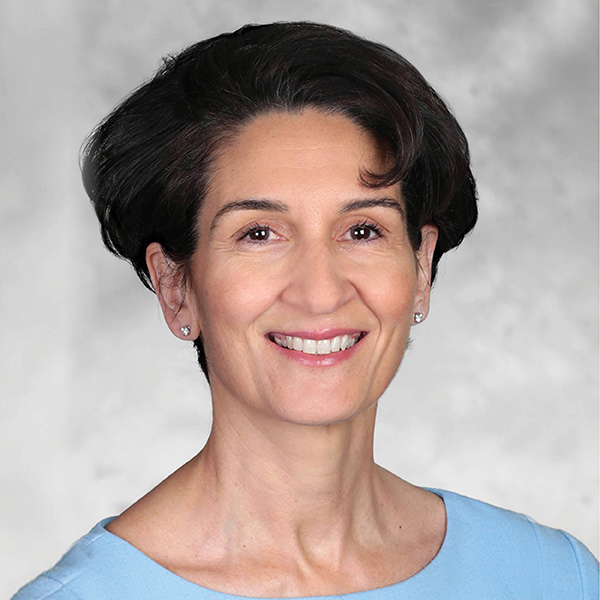 ACC's Annual Convocation is taking place virtually for another year. Join ACC Immediate Past President Athena Poppas, MD, MACC; ACC President Dipti Itchhaporia, MD, FACC; and ACC Secretary Daniel M. Philbin Jr., MD, FACC, in celebrating the accomplishments of this year's award winners and welcoming the nearly 1,000 new Fellows and Associates to the College.
This year's Convocation features several historic milestones, including the 40th Anniversary of the ACC and Merck Research Fellowship Awards. The College is excited to honor this year's award recipients, while also celebrating the long-term success of this collaboration, including this year with the Association of Black Cardiologists, in growing the pipeline of new cardiovascular researchers and leaders. In addition, for the first time ever, the ACC is celebrating the passing of the presidential chain from one woman to another. Hear from both Poppas and Itchhaporia on the significance of this moment as part of their respective Convocation addresses.
Attendees will be able to learn more about all awardees and hear from Poppas, Itchhaporia and Philbin from the dedicated Convocation page on the Virtual site, beginning Saturday, May 15. New FACCs and AACCs are encouraged to take the respective FACC and AACC oaths and share their accomplishment on Twitter using #ITookTheACCOath and #ACC21. Don't forget to tag @ACCInTouch.
ACC.21: Your Source For Continuing Education Credit, MOC Points
Easily meet your licensing and certification requirements with 200+ sessions offering continuing medical education (CME) credits, as well as the opportunity to earn ABIM and ABP Maintenance of Certification (MOC) points. In addition, ACC.21 offers continuing nursing education (CNE) and continuing pharmacy education (CPE) credit, and External CME credits for international attendees, and more. Claiming your credits will be easy and seamless through the ACC.21 Virtual site. Learn more at ACCScientificSession.org/Credit.
COVID-19 Intensive: Silver Lining of Lessons Learned
The COVID-19 pandemic has driven groundbreaking changes in the multidisciplinary care of patients, use of developing technology, education of trainees and cooperation among medical science stakeholders. A review of these changes and their future impact in cardiovascular medicine will be examined in ACC.21's COVID-19 Intensive.
The first session will feature the Louis F. Bishop Keynote focusing on health equity and a presentation on the importance of collaboration in vaccine development. The second session will look at how the pandemic fueled the development of leadership, yielded new roles for nurses and advanced virtual education and telehealth. The session will end with panelists reviewing two case presentations covering myocardial involvement and thrombosis, says Doreen DeFaria Yeh, MD, FACC, a session co-chair.
"We want the focus to be on things we have learned and not just on what we have done," DeFaria Yeh says. "We will look at the importance of leadership and collaboration and how being bold and brave led to vaccinating millions of patients just one year after this crisis started."
In her Bishop Keynote, Michelle A. Albert, MD, MPH, FACC, professor of medicine at the University of California, San Francisco, will spotlight how mortality and outcomes data among COVID-19 patients highlighted racial inequalities in health care and she will address mechanisms needed to ensure more equitable care. A review of the development of the COVID-19 vaccines will look at how scientific and industry cooperation expedited the development processes.
The second session will look at how program directors overcame challenges in training cardiology fellows, the best use of virtual education and the evolution of telehealth and hybrid treatment models, along with the importance of treatment teams, including a nursing director's view on the role of nurses within treatment teams during the pandemic.
David Gerard Rizik, MD, FACC, the session co-chair, stresses the importance of using the recent past to look ahead. "As we look back at the past year, we had no knowledge in how to keep hospitals and the practice of cardiology running smoothly. Our system was overwhelmed. This session is not only about what we learned, but how we apply those lessons learned," he says.
Clinical Topics: Prevention
Keywords: ACC Publications, Cardiology Magazine, ACC21, ACC Annual Scientific Session, Data Collection, Aspirin, Clinical Trials as Topic, Primary Prevention
< Back to Listings