Advancing Health Policy State by State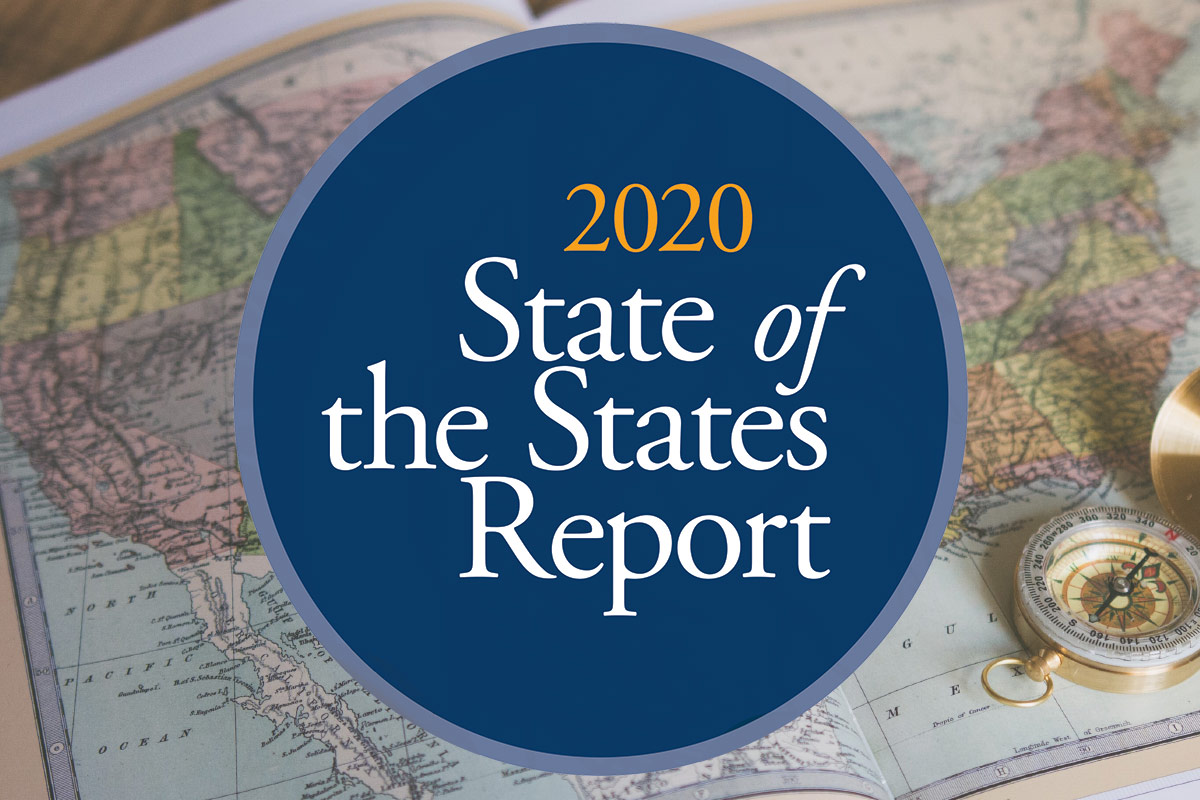 For ACC Chapters, 2020 began like any other year – a fresh start for goal setting, event planning, brainstorming new ways to engage members across the cardiovascular care team, identifying advocacy and health policy goals, and more. But 2020 quickly turned into a year unlike any other as COVID-19 quickly spread across the globe dramatically altering "business as usual"; pulling members to serve on the front lines of the pandemic; and requiring quick actions to support the needs of clinicians and patients worldwide.
ACC Chapters and the Board of Governors, which represent all 50 U.S. States, and include representation from Washington, DC, Puerto Rico, Mexico and Canada, showed resilience, ingenuity and resolve throughout the year, reassessing and adapting their goals aligned with ACC's 2019-2023 Strategic Plan. As 2020 continued, Chapters ensured that the work to achieve the College's Vision of a world where innovation and knowledge optimize care and outcomes did not stop in the face of adversity. The highlights that follow are a snapshot of Chapter efforts to advance quality, equity and value of cardiovascular care – a key component of the ACC's Strategic Plan.
In Washington, a bill drafted by the Chapter in conjunction with the Washington State Medical Association (SB 6404) was signed into law on April 2 aimed at reducing barriers to patient care through appropriate use of prior authorization. The bill guarantees that insurers use ACC's appropriate use criteria for cardiac diagnostic imaging and mandates that payers reveal their most frequent payment denial codes for inpatient care, outpatient care, medical equipment, mental health and substance abuse disorders.
A tri-state victory around tobacco purchasing age deserves celebration as the Northern New England Chapter helped to successfully advocate for raising the tobacco purchasing age to 21 in New Hampshire. Now, all three states in the Chapter (New Hampshire, Vermont and Maine) have minimum ages of 21 to purchase tobacco products.
Under the leadership of the Arkansas Chapter and facilitated through a grant from the state, the Arkansas STEMI Council has enrolled more than 90% of the PCI and non-PCI facilities in the state to participate in the Arkansas Heart Registry. STEMI activation using the Pulsara mobile application has been implemented in several hospitals with plans to extend to the entire state.
The Virginia Chapter sent nearly 20 COVID-19-specific messages featuring important information and clinical guidance to its members during the spring of 2020.
In addition to the advocacy and health policy examples above, State Chapters also worked to ensure growth and sustainability despite the many challenges by rapidly adapting to innovative virtual meeting formats; focusing on programs aimed at building a diverse pipeline of future cardiovascular clinicians and leaders; and developing programs to harness the energy of new members to transform cardiovascular care and improve heart health.
The year ahead will continue to be one of perseverance, but also of rebuilding. Next steps will require focus, creativity and agility as we exit the realm of the unknown and use our learnings to advance our collective goals and work to meet the College's Mission and Vision.
This is an excerpt of the College's annual "State of the States Report" authored by Daniel M. Philbin Jr., MD, FACC, and Joseph E. Marine, MD, FACC, immediate past chair and chair, respectively, of ACC's Board of Governors. Learn more about ACC Chapters at ACC.org/Chapters.
Keywords: ACC Publications, Cardiology Magazine, Health Policy
< Back to Listings