Cover Story | The Changing Landscape of Health Care Delivery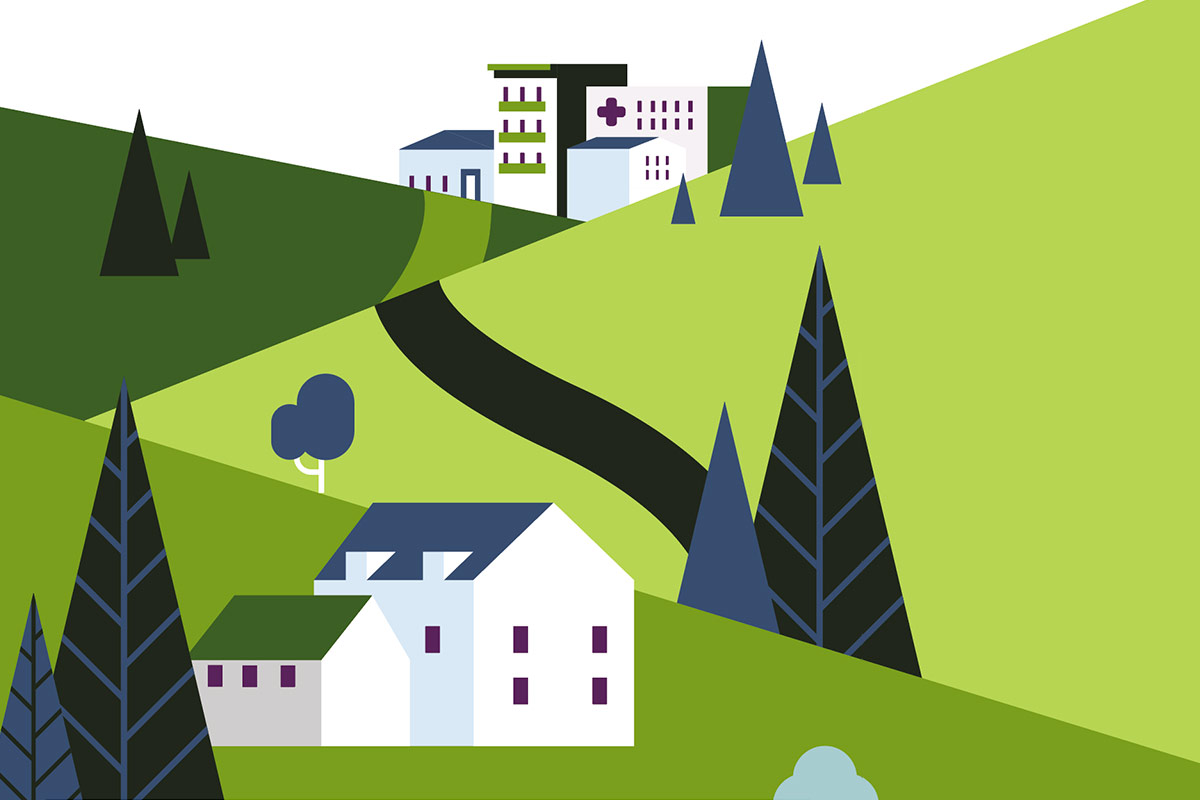 Hospitals and health systems are struggling. They are too often working at capacity and yet bleeding cash, plagued with rising supply chain costs, ongoing staffing crises, and in some cases, closing altogether or transitioning to outpatient care only. Could moving lower-acuity, nonessential services away from the hospital and closer to where patients live be a good solution?
What if changing where health care is delivered could go far towards alleviating some of the many issues it faces in terms of accessibility, affordability, sustainability, diversity and equity? And improve patient satisfaction and outcomes to boot?
In this issue of Cardiology, we look at the changing landscape of health care delivery – focusing on home-based and retail-based care – and talk with innovative thought leaders in the area who are unafraid to expand the vistas of health care.
Drivers of Change

To me it's thinking about providing the full spectrum of care that goes from prevention and wellness to chronic disease management and even palliative care, where each aspect of care is provided in the most effective and efficient way possible.
– Sanjay Gandhi, MD, MBA, FACC
"The patient demand for convenience and accessibility, combined with innovative technology to leverage care delivery, are really driving this idea of providing more care in out-of-hospital settings," says interventional cardiologist Sanjay Gandhi, MD, MBA, FACC, who has an appointment at Case Western Reserve University in Cleveland, OH, and recently took a position as senior director of Medical Strategy and Innovation at Philips.
The COVID-19 pandemic has also been a major driver of change. Recognizing that hospitals needed relief and that homecare solutions were both feasible and safer in terms of preventing COVID-19 infection, the U.S. Centers of Medicare and Medicaid Services (CMS) waived several regulations and launched the Acute Hospital Care at Home (AHCaH) initiative in November 2020.1
The AHCaH initiative allows Medicare-certified hospitals to treat patients with inpatient-level care at home and is the first example of payment for this level of care for Medicare Fee-for-Service and nonmanaged Medicaid beneficiaries.
"The waiver allowed patients to receive care for common acute conditions in the comfort of their own home and has been widely used during the pandemic," says Ty J. Gluckman, MD, FACC, medical director at the Center for Cardiovascular Analytics, Research, and Data Science at Providence St. Joseph Health in Portland, OR.
Together with Nivee Amin, MD, MHS, FACC, Gandhi and Gluckman are members of ACC's Health Care Innovation Member Section and are collaborating on a home-based care workbook to be published early in 2023 that will provide guidance and clinical scenarios to help highlight the capabilities and opportunities associated with care at home.
"The workbook is not a guideline in the traditional sense, but more of a guidebook designed to provide a resource for clinicians, health systems, and anybody curious about the various components that go into providing care at home," says Amin, who has an appointment in cardiology at Weill Cornell Medical Center in New York and is cardiovascular digital health lead at Bristol Myers Squibb.
Care Delivery Re-engineered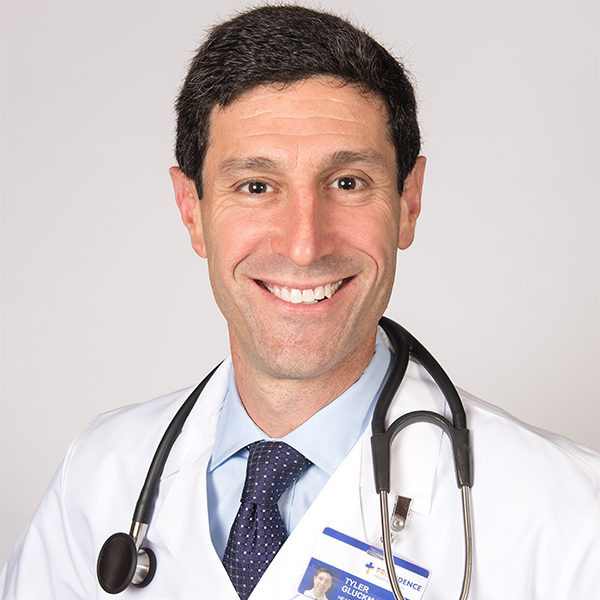 Expanding the care team to include those within the home setting holds the potential for better coordinated and, in fact, improved care.
– Ty J. Gluckman, MD, FACC
The very nature of how consumers access services has changed dramatically in recent years, with much of what they need available with a few taps on their phone and home delivery. It's Gandhi's sense that health care also needs to move towards a similarly consumer-friendly and efficient process and tap into the technologies that have driven many of these changes.
"When I think about this changing landscape of health care delivery, I think of networked or distributed care that provides care not only at home but in the community," he says. "To me it's thinking about providing the full spectrum of care that goes from prevention and wellness to chronic disease management and even palliative care, where each aspect of care is provided in the most effective and efficient way possible."
According to Gandhi, this might be accomplished through chronic disease education that you go to your local library for, or primary care that you access five minutes away at a Walmart or CVS, or the opportunity to get your PCI or pacemaker implantation at an ambulatory surgery center, or even heart failure (HF) monitoring that happens at home with virtual or asynchronous access to your physician.
He notes there are a number of groups working on smaller and larger pieces of this puzzle. One program he has direct experience with is a joint venture between MetroHealth System (Cleveland, OH) and the Medical University of South Carolina health system (Charleston), which has birthed a spin-off company called Ovatient, a turnkey solution to augment a health system's current clinical offerings and extend its brand further by providing a comprehensive virtual-first and in-home care delivery model.
"Ovatient's proprietary platform combines all the piecemeal things different groups are doing," notes Gandhi. "It aims to leverage understanding of patient needs, physician needs and medical system needs, and create a digital front door that layers all these in a provider-friendly, patient-centric, interface to enable seamless transitions between home and the traditional health system."
DispatchHealth, which has a collaboration with the ACC, is another example. The in-home high-acuity medical provider is working with the ACC to extend the reach and capabilities of cardiovascular care teams with a series of innovative care delivery pathways for in-home cardiovascular care for health system and clinician partners.
The company has formed teams trained in emergency medicine and in internal medicine that are equipped with all the tools necessary to treat common to complex injuries and illnesses outside of the hospital and works closely with payers, providers, health systems, EMS, employer groups, and others to reduce unnecessary emergency room visits, hospital stays and readmissions.
"The rub here is whether care delivered at home will be less well-coordinated or of lower quality," says Gluckman. "But the reality is that much of the care we deliver in cardiology for both acute and chronic conditions is more algorithmic than we sometimes like to acknowledge."
Expanding the Team

It's really exciting that with the right resources, we can provide hospital-level care at home for many patients with HF, for example.
– Nivee Amin, MD, MHS, FACC
Effectively managing the large and growing number of patients with hypertension, high cholesterol, diabetes, coronary artery disease, atrial fibrillation and HF is a challenge. "Expanding the care team to include those within the home setting holds the potential for better coordinated and, in fact, improved care," says Gluckman.
According to Gluckman, not only are team members like clinical pharmacists, advanced practice providers and nurses well-equipped to support this care, but they often do it in accordance with guideline recommendations more consistently. "To me, it's hard to think that it would be any different in the home," he says.
The list of potential services ripe for in-home cardiovascular medicine is extensive. For some care, like remote patient monitoring, cardiac rehabilitation, hospital at home, urgent care, bridge care and virtual care, models have already been developed and data on safety and effectiveness have been collected. But for others, like telemetry, virtual ICU and virtual hospice, the out-of-hospital experience is still nascent.
"If you are a highly specialized cardiologist who does things that really can only be done in the hospital, this change probably won't make much of a difference in your daily life, other than it might free up hospital beds and allow for more patients to get through the hospital in a timely fashion," says ACC Chief Medical Officer Richard J. Kovacs, MD, MACC, who is also Q. E. and Sally Russell Professor of Cardiology at Indiana University School of Medicine.
However, he says for cardiologists who are more involved in the continuum of care of patients, this trend is important and will have an impact. "They're going to maybe start seeing their HF patients being monitored and treated at home, rather than bringing them into the hospital with every exacerbation. And we'll certainly be seeing more patients rehabilitating at home and prehabilitating at home to get ready for a procedure."
Patient Preference + Safety + Efficiency
Same-day discharge (SDD) after elective PCI offers a relatively simple example of how we can effectively transition from traditional hospital-based care approaches to complementary care delivered outside the hospital.2
"It's a win-win for everyone – it's preferred by patients, it's safe, and it's economically advantageous," says Gluckman. "We know most patients greatly value sleeping in their own bed and eating their own food. From a resource capacity standpoint, SDD also frees up hospital beds for other patients."
Studies have found SDD for PCI results in a savings of at least $5,000 per case.6 It's estimated that SDD in 50% of elective PCIs would result in savings of between $200 and $500 million per year across the U.S. health care system.7,8 Note that these figures are already more than five years old and likely would be much higher today.
It's a common misconception that patients are apprehensive about SDD and prefer being monitored in the hospital after their cardiac procedure. The evidence says otherwise: studies have shown that the majority of patients prefer the option to return to the comfort of their home following PCI.3 Added to this, meta-analyses have found this approach to be safe, with no difference in the rate of major adverse cardiovascular events.4,5
"We see some centers discharging most eligible patients the same day. Others have been much less likely to adopt this approach. It's important for us to understand the barriers, develop standardized approaches and help hospitals and clinicians feel comfortable with it," says Gluckman.
Post-Acute Care: Readmission Prevention

I would say we're at the 'trust but verify' stage in that we need to see that what these companies are doing for profit offers value and aligns with what many of us do without regard to return on investment and margins.
– Richard J. Kovacs, MD, MACC
Improved management of chronic conditions like HF represents another big opportunity for care at home programs, as well as hospitals. For example, a patient with chronic HF who has slight changes in clinical status could receive urgent care or possibly even more intensive care at home, shifting resources and freeing up hospital space for other patients.
"We're still at an evidence-generation phase with the shift in care delivery to nontraditional locations, including home," says Amin. "It's really exciting that with the right resources, we can provide hospital-level care at home for many patients with HF, for example."
One notable effort to build an evidence base to underpin the enthusiasm around decentralized care is the ongoing pragmatic comparative effectiveness trial called MIGHTy-Heart, funded by the Patient Centered Outcomes Research Institute and led by Ruth M. Masterson Creber, PhD, at Columbia University, and Brock Daniels, MD, medical director of the Community Tele-Paramedicine (CTP) Program at NewYork Presbyterian.
The MIGHTy-Heart trial is comparing the use of mobile integrated health (MIH) post discharge with the use of transitions of care coordinators (TOCC), both of which have been shown to improve the transition from hospital to home for patients with HF.9
Given that up to 25% of patients discharged from the hospital with HF are readmitted within 30 days and hospitals are incurring penalties from CMS, finding an effective solution to reduce readmissions is key.
The MIH intervention bundles home visits from a community paramedic with telehealth video visits by emergency medicine physicians to support the management of acute symptoms and post discharge care coordination. The TOCC intervention consists of follow-up phone calls from a registered nurse within 48-72 hours of discharge to assess a patient's clinical status, identify unmet clinical and social needs, and reinforce patient education.
The coprimary study outcomes are all-cause 30-day hospital readmissions and quality of life measured at 30 days after discharge. Findings are expected in April 2023.
"Many controlled studies of remote monitoring alone in HF populations have not demonstrated sustained reductions in readmissions or avoidable ED visits," notes Daniels. "By combining virtual care by emergency physicians and hands-on care by community paramedics, we can not only identify, but also intervene in the home upon symptoms that frequently lead to transition of care failures and repeat ED visits."
Trust But Verify
Click here for ACC's Expert Consensus Decision Pathway addressing same-day discharge after PCI and a checklist on what to consider when determining what's best for an individual patient.
Albert Einstein once counselled a young man to, "Try not to become a man of success but rather try to become a man of value." It's good advice to start-ups hoping to cash in on some of the money floating around American health care.
There are currently many companies, many of which are large for-profit companies, looking to leverage and expand upon out-of-hospital care to consumers. However, important questions regarding health equity and democratized health access remain.
"I would say we're at the 'trust but verify' stage in that we need to see that what these companies are doing for profit offers value and aligns with what many of us do without regard to return on investment and margins," says Kovacs. "The key here is value. If these programs offer patients better health outcomes per unit of cost, then they will take off."
In terms of equity, Kovacs notes that at this stage it could cut either way. "On one hand, there is a digital divide in this country and some of the most vulnerable and poorest could get left out of programs that rely heavily on technology," he says. "But on the flip side, some of these care at home models could reduce disparities in care by creating more access points that reach into underserved areas, allow for care in settings that are more comfortable for patients, and provide at-home rehabilitation and monitoring. Things that have been underutilized by patients when they're only available in hospital settings."
Kovacs adds that the College is uniquely positioned to help measure and objectively weigh the value of at-home care and cross-sector collaboration on patient outcomes through its NCDR registries. In addition, workbooks like the one being developed by Gluckman, Amin and Gandhi, Innovation Program initiatives, advocacy and health policy efforts, and the work being done related to Expert Consensus Decision Pathways are other ways the College continues to be positioned as a trusted voice in the cardiovascular community.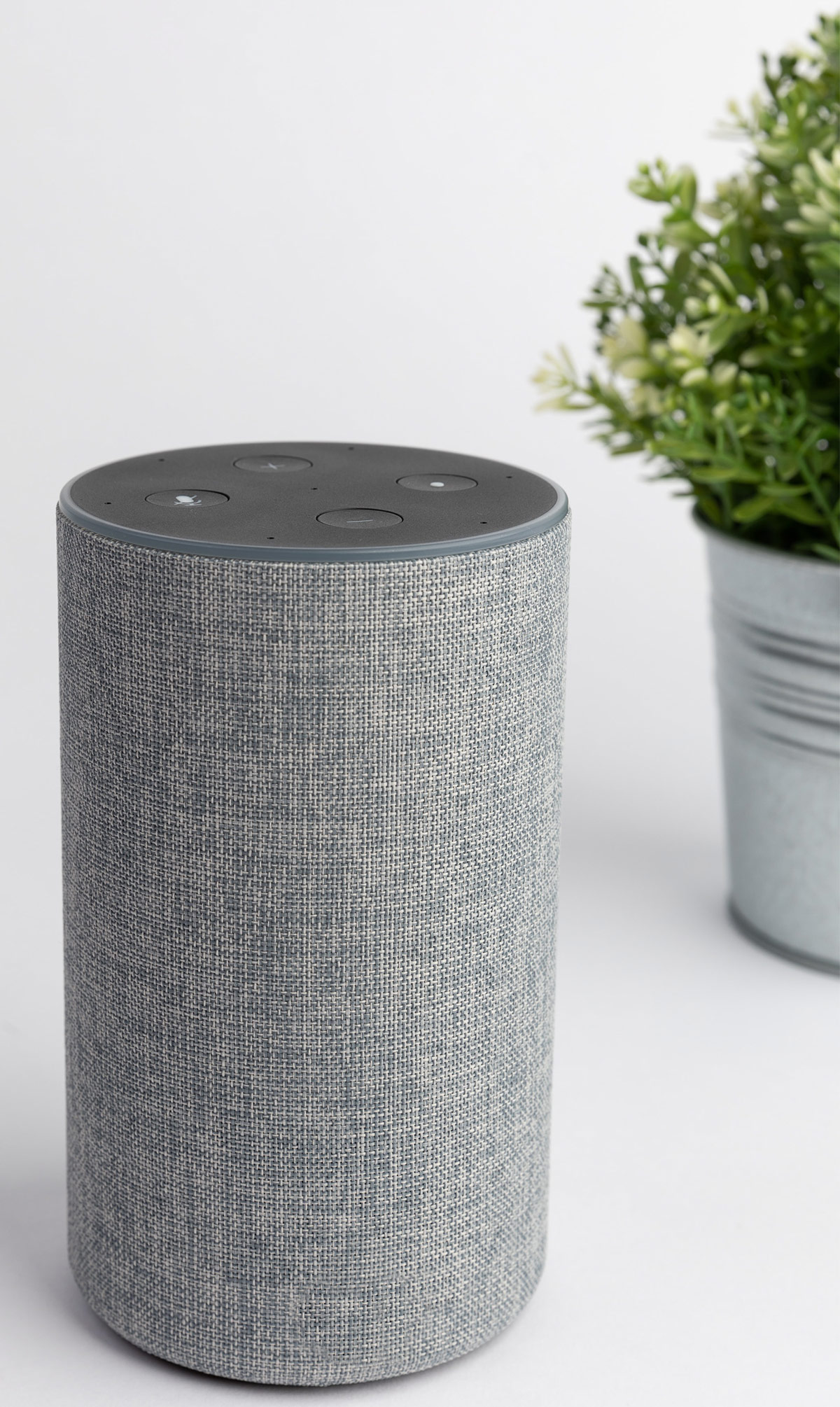 Looking for a piece of the massive American health care pie, cross-market mergers and acquisitions are drawing in a variety of companies skilled at keeping consumers happy.
In July, Amazon agreed to buy One Medical, a concierge primary-care service with almost 200 medical offices in 25 markets, for $3.9 billion. The company also just announced the roll out of a new 24/7 virtual medical clinic program to assist patients with common conditions. Amazon Clinic will partner with third-party telehealth providers, including SteadyMD and Health Tap, to provide virtual care in 32 states.
Amazon Clinic offers care for more than 20 common health conditions, including skin conditions, allergies and male hair loss. Patients can also receive prescription renewals for chronic conditions including hypertension, asthma, migraine and high cholesterol.
In September, CVS Health (which closed a $69 billion dollar acquisition of insurance provider Aetna in 2019) agreed to spend about $8 billion acquiring Signify Health, a home health company that has a nationwide value-based provider network of more than 10,000 clinicians. CVS currently has 9,900 retail locations in all 50 states and 1,100 MinuteClinics. Thinking beyond brick and mortar, CVS has also filed to trademark its logo and sell virtual (and nonvirtual) goods and services in the metaverse.
Not to be left out, VillageMD, the health care subsidiary of Walgreens Boots Alliance, agreed to buy Summit Health-CityMD, a physician practice group, for about $8.9 billion in November. Walgreens first invested in VillageMD in 2020 with a goal of building as many as 700 primary care clinics inside its pharmacies. The company now plans to increase that number to 1,000 by 2027.
After its expected close in early 2023, the deal will give Walgreens Boots Alliance access to about 750 primary care providers, 1,200 specialty care providers and roughly 150 urgent care locations in New Jersey, New York, Connecticut, Pennsylvania and Oregon.
All these companies are to some extent chasing retail giant Walmart, which has positioned itself to become one of the largest providers of primary care in the country. Launched in 2019, Walmart Health centers offer primary and urgent care, labs, x-ray and diagnostics, behavioral health, dental, optometry and hearing services, all in one facility located next door to a Walmart Supercenter.
Open seven days a week and offering virtual care too, Walmart Health currently has 32 locations in Arkansas, Florida, Georgia, Illinois and Texas, with plans to open 16 new centers in Florida in 2023. Additionally, Walmart acquired a multispecialty telehealth company (MeMD) in 2021 and has launched a new partnership with Optum, a UnitedHealth Group business, offering comprehensive value-based preventive services to Medicare Advantage enrollees in pilot markets.
Walmart also announced in October the launch of the Walmart Healthcare Research Institute that will focus on increasing representation of underserved groups in clinical research with a goal of developing "innovative interventions and medications that can make a difference in underrepresented communities including older adults, rural residents, women and minority populations."
Walmart is the largest company by revenue in the U.S., Amazon is the second, CVS Health the fourth, UnitedHealth Group the fifth, and Walgreens Boots Alliance the eighteenth.
"In medicine, we have been stuck in a one-size-fits all mindset for a very long time. Most of us have traditionally worked in clinics that are open from 8 to 5 and closed on weekends, and we expect patients to receive their care on our terms," says Gluckman. "That expectation has largely held regardless of the condition that we're treating. Much of the investment in retail health care stems from recognition that we can provide high quality care in lower cost settings, it can be delivered by a broad mix of personnel, and it can be done in a much more patient-friendly way."
This article was authored by Debra L. Beck, MSc.
References
Clarke DV, Newsam J, Olson DP, et al. Acute hospital care at home: The CMS waiver experience. NEJM Catal Innov Care Deliv Published online Dec. 7, 2021. Accessed Nov. 15, 2022. Available here.
Writing Committee, Rao SV, Vidovich MI, Gilchrist IC, et al. 2021 ACC expert consensus decision pathway on same-day discharge after percutaneous coronary intervention: A report of the American College of Cardiology Solution Set Oversight Committee. J Am Coll Cardiol 2021;77:811-25.
Kim M, Muntner P, Sharma S, et al. Assessing patient-reported outcomes and preferences for same-day discharge after percutaneous coronary intervention: Results from a pilot randomized, controlled trial. Circ Cardiovasc Qual Outcomes 2013;6:186-92.
Abdelaal E, Rao SV, Gilchrist IC, et al. Same-day discharge compared with overnight hospitalization after uncomplicated percutaneous coronary intervention. JACC Cardiovasc Interv 2013;6:99-112.
Brayton KM, Patel VG, Stave C, et al. Same-day discharge after percutaneous coronary intervention: a meta-analysis. J Am Coll Cardiol 2013;62:275-85.
Amin AP, Pinto D, House JA, et al. Association of same-day discharge after elective percutaneous coronary intervention in the United States with costs and outcomes. JAMA Cardiol 2018;3:1041-9.
Rao SV, Kaltenbach LA, Weintraub WS, et al. Prevalence and outcomes of same-day discharge after elective percutaneous coronary intervention among older patients. JAMA 2011;306:1461-7.
Popescu AM, Weintraub WS. Outpatient percutaneous coronary interventions: Hospital and Health system costs saving while maintaining patient safety. JACC Cardiovasc Interv 2010;3:1020-1.
Masterson Creber RM, Daniels B, Munjal K, et al. Using mobile integrated health and telehealth to support transitions of care among patients with heart failure (MIGHTy-Heart): Protocol for a pragmatic randomised controlled trial. BMJ Open 2022;12:e054956.
Clinical Topics: COVID-19 Hub, Heart Failure and Cardiomyopathies, Prevention, Acute Heart Failure
Keywords: ACC Publications, Cardiology Magazine, Innovation, COVID-19, Telemedicine, Secondary Prevention, Care Team, Patient Care Team, Heart Failure, Health Equity, Social Determinants of Health, ACC Accreditation
< Back to Listings