The Pulse of ACC
Members on the Move
John Gordon Harold, MD, MACC
Daniel José Piñeiro, MD, FACC
Cardiology Editor-in-Chief and ACC Past President John Gordon Harold, MD, MACC, was recently awarded honorary fellowship with the Irish Cardiac Society during its 73rd Annual Scientific Session in Cork, Ireland. He was also recognized with the Cedars-Sinai 2022 Master Clinician Award for his many clinical and research contributions at Cedars-Sinai, in the U.S. and around the world. Congratulations!
Daniel José Piñeiro, MD, FACC, became the newest president of the World Heart Federation on Jan. 1, following Fausto J. Pinto, MD, PhD, FACC, whose term ended on Dec. 31. Piñeiro, a full professor of medicine at the Universidad de Buenos Aires, Argentina, has been a member of the ACC for nearly three decades and is a past member of the College's Board of Trustees and past chair of the ACC Assembly of International Governors. He also has a longstanding history of involvement and leadership with cardiovascular societies around the world.
"The ACC congratulates Daniel Piñeiro on his new role and we look forward to working with him and WHF in our ongoing work to advance innovative solutions to improving heart health worldwide," said ACC President Edward T. A. Fry, MD, FACC. "We also want to thank Fausto Pinto for his incredible leadership over the past year. Through our work together we have made real progress towards reducing the burden of cardiovascular disease across borders."
Other past ACC leaders serving on the WHF Board this next year include ACC Past President Richard A. Chazal, MD, MACC, (WHF Treasurer) and Jagat Narula, MD, DM, PhD, MACC, former ACC BOT member and editor-in-chief of JACC: Cardiovascular Imaging (WHF President-Elect).
Cardiology: An Award-Winning Publication!
The cover of six issues of Cardiology along with six Number Check infographics were recognized for "Best Designs" in 2021 and 2022 by Graphic Design USA, whose annual American Graphic Design Awards honor outstanding work. Congratulations to ACC's Design Team, which also won awards for CardioSmart infographics and conference materials for ACC.22 and ACC.23, as well as the ACC Diversity and Inclusion Brand.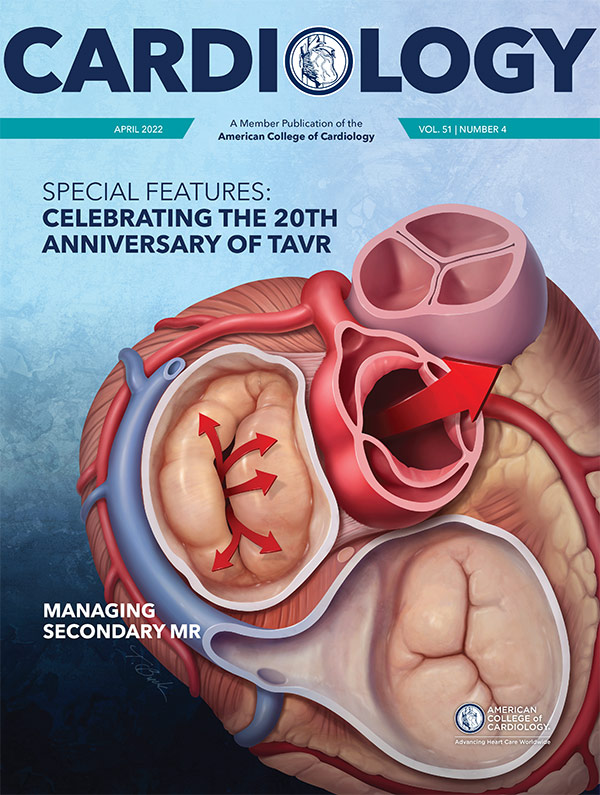 In Memoriam: Thoracic Surgeon and STS Immediate Past President Sean C. Grondin, MD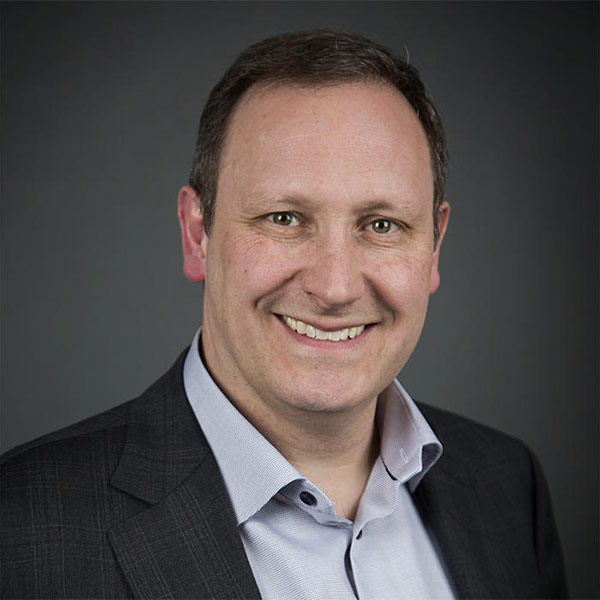 The field of cardiothoracic surgery and the broader medical community lost an incredible leader, colleague and mentor with the sudden passing of Sean C. Grondin, MD, MPH, late last year. He was 56 years old.
Grondin was an accomplished thoracic surgeon at Alberta Health Services and Professor of Surgery at the University of Calgary Cumming School of Medicine. He most recently served as a Regent for the American College of Surgeons and was the Immediate Past President of the Society of Thoracic Surgeons (STS).
Grondin trained and practiced in both the U.S. and Canada, including at Dalhousie University in Halifax, Nova Scotia, where he attended medical school and completed his general surgery residency. He completed his thoracic surgery residency at the University of Toronto and finished a thoracic oncology fellowship at the Brigham and Women's Hospital in Boston, and a minimally invasive thoracic surgery fellowship at the University of Pittsburgh. He earned his master's degree at the Harvard School of Public Health.
He began his clinical practice at Northwestern University in Chicago before moving to Calgary. In addition to his clinical work, numerous colleagues reflected on his strong support for educational leadership programs for faculty members and trainees, as well as his research focused on surgical workforce planning and clinician wellness.
"We are deeply saddened by the death of Dr. Grondin and our deepest condolences go out to his wife, daughter, son, and the broader Grondin family," said ACC President Edward T.A. Fry, MD, FACC. "While he was taken from us too soon, his legacy will undoubtedly live on through his family, research, the patients he helped, and the many colleagues and trainees who had the privilege to work with and learn from him."
It's Beginning to Look a Lot Like NYCVS
Nearly 1,000 cardiovascular clinicians from around the world descended on New York City from Dec. 9-11 for the annual New York Cardiovascular Symposium (NYCVS). Led by course director Valentin Fuster, MD, PhD, MACC, and some of the most prestigious names in cardiology, the meeting featured three days of live (and virtual) discussion on topics like new frontiers in medical imaging; evolving strategies for managing acute coronary syndrome; trends and challenges to promoting prevention; new and emerging treatments for heart failure and cardiomyopathies; the top 10 advances in cardiovascular care in 2022; and more.
Click here for the agenda and mark your calendar for NYCVS 2023 from Dec. 8-10 in New York City.
Clinical Topics: Acute Coronary Syndromes, Heart Failure and Cardiomyopathies, Noninvasive Imaging, Prevention, Acute Heart Failure
Keywords: ACC Publications, Cardiology Magazine, Health Equity, Gender Equity, Cultural Diversity, ACC International, ACC History, Diagnostic Imaging, Acute Coronary Syndrome, Secondary Prevention, Heart Failure
< Back to Listings