Feature | Cardiovascular Care During a Natural Disaster Lessons Learned From Hurricane Ian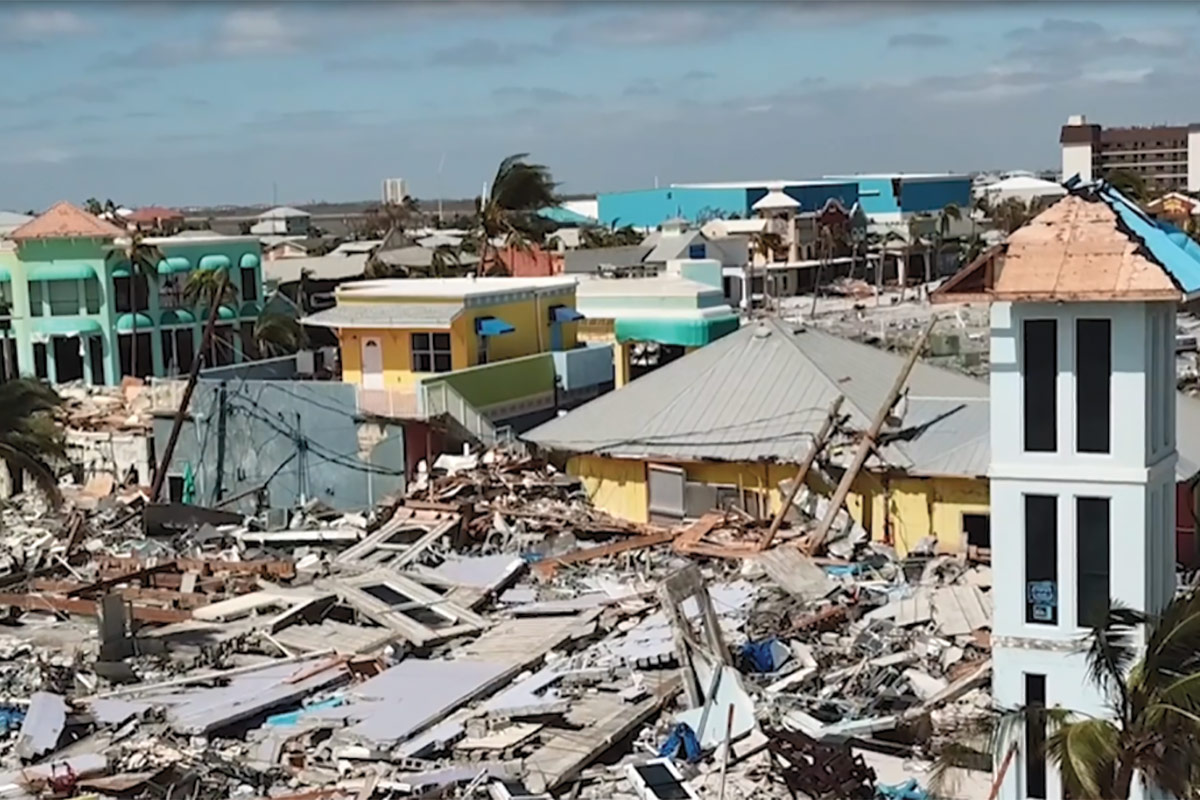 Devastation of Fort Myers Beach. Photo courtesy of Lee County Sheriff's Office.
Hurricane Ian made landfall on Sept. 28, 2022 on the coast of Southwest Florida as a high-end Saffir-Simpson category 4 storm. Sustained winds were 155 miles per hour, tying the tropical cyclone for the fifth strongest to strike the U.S. The storm surge was estimated at 12-18 feet (Fort Myers, several miles up the Caloosahatchee River from the Gulf of Mexico, had a record surge of 7.26 feet).1
The financial costs of Ian are currently estimated to be $84 billion, making it the most costly storm to hit Florida, and likely the fourth most expensive in U.S. history.2 Beyond the financial and meteorologic data, the impact on lives, homes and community services is staggering. The death toll in Lee County, where Fort Myers is located, currently stands at 61, with statewide deaths at 130 (and numbers likely to rise further).3 Up to 2.7 million residences and businesses lost power during the storm,4 with huge losses of structures (homes and businesses) and vehicles.
The impact on health care delivery, including cardiovascular care, was nearly overwhelming and would have been substantially worse without advance planning for such an event – and without the valiant work of physicians, CV Team members and health system administration.
Lee Health is a public not-for-profit system in Southwest Florida, operating four adult and one pediatric hospital with over 1,800 acute care beds. The System provides the vast majority of care for the residents and visitors of/to Lee County, a catchment area that can swell to nearly a million persons seasonally. All four adult hospitals provide cardiovascular care, with advanced interventions done at two facilities (HealthPark Medical Center and Gulf Coast Medical Center) and cardiovascular surgery at one (HealthPark).
Advance Planning
In advance of the storm, preparation measures occurred across the system to mitigate potential impact. As early as 10 days before landfall, the Lee Health Facilities team began assessing its fuel situation, importing supplies, clearing drainage systems, testing generators and staging repair materials at all campus locations. Additionally, construction was halted and equipment secured, dumpsters were emptied, and loose materials were securely stowed. As a direct impact of Hurricane Ian became certain, shuttering all openings on hospital campuses was initiated, leaving the main entrance areas open until the last possible moment.
The virtual incident management team was activated to in-person and consolidated to a secure facility, while early activation of our Team A staffing occurred across the system approximately 24 hours prior to official hurricane landfall to ensure continuity of care. Additionally, hospital leadership remained at each hospital campus to provide support and address needs in real time. Team A remained activated for 48 hours prior to being relieved by Team B, however, many Team A team members were unable to leave due to the total loss of private vehicles and hospital leadership stayed to assist with needed evacuations.
Storm Impact
Initial impact from the storm severely damaged the city's water main leaving Fort Myers, and all hospital campuses, without water. Storm surge quickly overburdened storm sewers, flooded parking lots and moved close to HealthPark's first floor, resulting in approximately 700 vehicles destroyed by floodwaters. The HealthPark facilities team used pumps to divert floodwaters surrounding the building into the sanitation sewers, preventing any water infiltration into the building. The loss of water also rendered the fire suppression system inoperable, forcing the hospitals into fire watch mode. Damage and debris on the hospital campuses and surrounding areas resulted in travel difficulties, which hindered emergency response and limited access to patient care.
National Guard security was brought in to assist at all campuses and activation of Disaster Medical Assistant Teams (DMAT) occurred to assist with patient care. Additionally, due to the uncertainty of when water would be available, Lee Health initiated the transfer of patients to facilities within the state of Florida, starting with our most vulnerable.
Communication challenges, both during the storm and after, existed as nearly 1,100 wireless cell towers serving the state of Florida lost power, according to the Federal Communications Commission. This resulted in an inability for staff from Team A to communicate with loved ones during the storm as they cared for patients, adding additional stress to the situation. Determining the safety and ability for the remaining staff to return to work was also severely limited after the storm.
Cardiovascular Care
The greatest impacts of Ian were felt at Lee Health's two interventional facilities, HealthPark Medical Center and Gulf Coast Medical Center. Both house (equally busy) diagnostic and interventional cardiac cath labs, while the former also performs all cardiac surgeries, structural heart procedures and complex electrophysiology procedures. The reduction in emergency department traffic, due to danger and difficulty of roadway travel, as well as some out migration of patients (related to the water issues) resulted in reduced cardiac volumes. Invasive procedures were further complicated by a lack of clean running water: "Scrubbing" involved use of hand sanitizers and bottled water. Any case that could safely be deferred was postponed.
During the period of Sept. 28 (the day of the storm impact) and Oct. 3 (the day that water pressure was restored), a dramatic drop in procedures occurred (Figure). Fortunately, the storm hit during a time of the year that characteristically has a relatively low volume in Southwest Florida (contrasting with winter and summer). Remarkably, within two weeks of storm impact, cardiovascular services were back to full strength.
Recovery Response
Residents of Southwest Florida continue to feel the impact of the storm months after the event. Staff are often challenged by issues with housing and transportation. In an effort to support community and staff impacted by the storm, Lee Health worked quickly to organize relief. Lee Health covered insurance deductibles for cars damaged by flooding at the HealthPark and Golisano campuses, and free childcare was provided at system child development centers. Implementation of two weeks salary continuation also provided relief to staff who were unable to return to work due to storm damage or transportation limitations.
For staff able to work, but without viable transportation, Lee Health provided free transportation to and from work via a ride share service (Lyft). Resource matching for transportation, food and other recovery needs were available via a call center and intranet resource center, including kiosks set up at multiple Lee Health locations. Temporary housing facilities were established for some. Additionally, a fund to provide financial support was established for employees through the United Way, to help with costs associated with post-hurricane needs.
From a community response perspective, Lee Health worked hard to reestablish care sites across the city. Emergency care remained open at both the hospital-based and free-standing emergency departments throughout the Fort Myers community. Additionally, DMAT remained active to assist with the influx of patient needs. Approximately 94% of all physician group facilities were back open to patient care within 10 days of the hurricane. Free telehealth visits were provided to the community for two months, and funding was provided by the Lee Health Foundation to assist with travel for parents who had children transferred from Golisano Children's Hospital.
Taking Stock
In all, five hospitals took a direct hit and made it through with 80-plus hours of continuous generator use without ever losing power. Additionally, only one hospital building suffered significant structural damage, which was able to be addressed quickly.
As a result of lessons learned, several initiatives are underway to gird for the potential of another such disaster. In addition to continually shoring up protections against wind and water damage, backup resources will be an emphasis. Difficulties with usable water for cooling and fire suppression units has prompted exploration of access to new sources, including possible deep wells at hospital locations. Challenges with communication related to phone line and cell tower damage raise the possibility of future use of satellite phone communication for key teams. Continued attention to availability and safety of staff (and their vehicles!) during and after the storm is of utmost focus.
In the weeks following the storm, power and water service was slowly restored across Fort Myers. Debris and destruction remain in pockets across the region, particularly in areas closest to the coast. Insurance estimates are projecting Hurricane Ian to have been among the costliest ever to hit the U.S. As communities struggle to rebuild, Lee Health is making new plans to ensure the populations it serves will not face future interruptions to critical care services.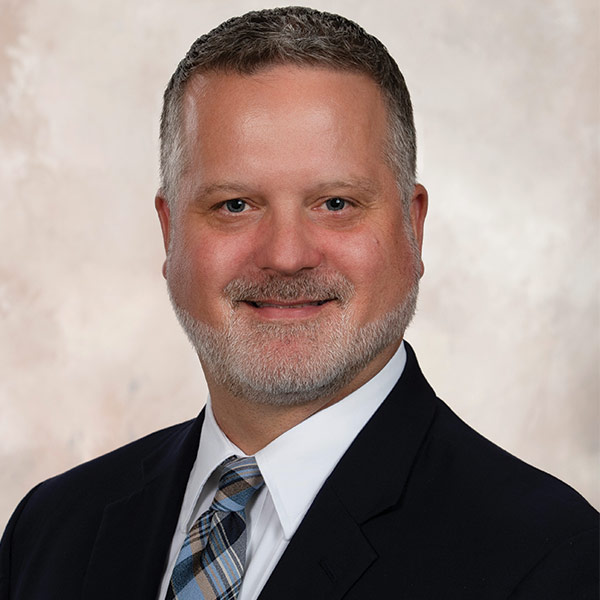 This article was authored by Richard A. Chazal, MD, MACC, medical director of the Heart and Vascular Institute, and Adam DeJong, MA, MAACVPR, vice president for the Cardiovascular Service Line at Lee Health in Fort Myers, FL.
References
Clinical Topics: Cardiac Surgery, Invasive Cardiovascular Angiography and Intervention
Keywords: ACC Publications, Cardiology Magazine, Natural Disasters, Cardiac Surgical Procedures
< Back to Listings