Feature | What to Watch For in 2023?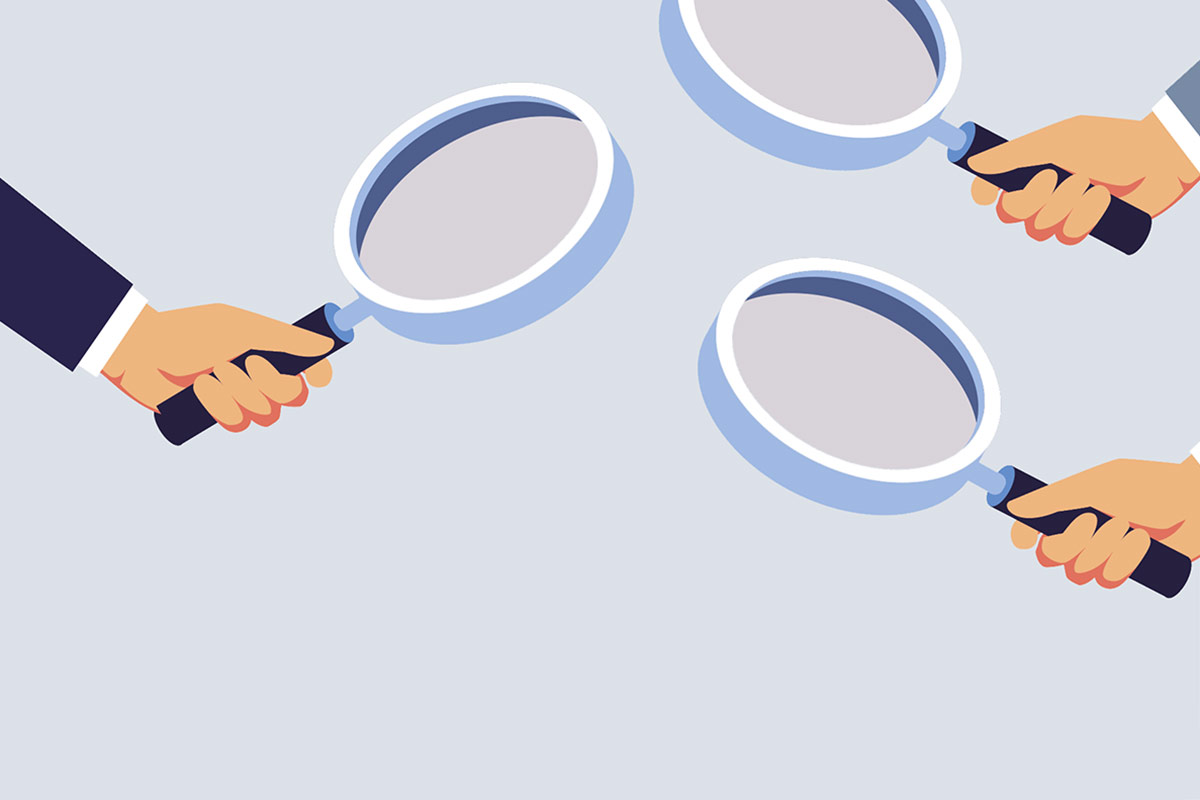 What are the hottest clinical topics and biggest issues spanning cardiology that are expected to be top-of-mind in 2023? Cardiology asked members of the ACC.org Editorial Board, JACC Journals, the Assembly of International Governors and the Early Career and CV Team member sections to read the proverbial tea leaves and share their perspectives.
Something missing from this list? Share your own thoughts on Twitter using @ACCinTouch and #CardiologyMag.
Scientific Evolution
Looking ahead at 2023, JACC Editor-in-Chief Valentin Fuster, MD, PhD, MACC, anticipates a continued evolution in approaches to patient care and some key technological advances. Fuster notes that attention to personalized medicine, generalized medicine, primordial/primary prevention and secondary prevention are all equally important and each hold keys to evolving approaches to patient care.
In addition, ACC.org's Kim A. Eagle, MD, MACC, and Deepak L. Bhatt, MD, MPH, FACC, say clinicians should be on the lookout for quicker, larger and less expensive pragmatic clinical trials as investigators take advantage of EMRs and big data to design and implement clinical trials. Also important, will be the College's work with a broad range of stakeholders ranging from other specialty societies to industry to increase diversity of clinical trial researchers and participants.
Preventive Cardiology and Personalized Medicine
In terms of personalized medicine, the types of advances seen in cancer are now evolving in specific types of cardiovascular disease, for example, amyloidosis, heart failure with preserved ejection fraction (HFpEF), etc., says Fuster. He adds that the revolution in the fields of genetics will continue, bringing more insights to inform the understanding of health and management of disease.
One example on the genetic front is gene editing to address PCSK9, according to Kian Keong Poh, MBBChir(Camb), MA, MMed, FACC, chair of ACC's Assembly of International Governors. The VERVE-101 trial from Verve Therapeutics is the first-in-human trial of PCSK9 editing – a strategy that, if successful, will knock out the PCSK9 gene to permanently lower LDL-C and treat cardiovascular disease. Poh also notes that polygenic risk scores are coming very close to fruition with multiple population health genomics initiatives, including the UK Biobank, pushing the envelopes of research.
Preventive cardiology is another area to watch, according to Eagle and Bhatt. They highlight the continued expansion and impact of GLP1 agonists and SGLT2 inhibitors demonstrating success in reducing poor outcomes and improving health for millions of Americans with a variety of cardiovascular conditions or risk factors including diabetes, HF, coronary artery disease, atrial fibrillation, renal disease and more.
Inclisirin, which has been shown to significantly reduce LDL-C (>50%) compared with placebo in early phase clinical studies, is also on the what-to-watch list. "The drug is administered subcutaneously every six months, which will likely be acceptable to most patients," says Poh. "And the results of the ongoing large randomized-control outcome trial called VICTORION-2P will be practice-changing."
"Also look for the next phase of pharmacologic agents beyond statins and PCSK9 inhibitors to treat hyperlipidemias," say Bhatt and Eagle. This will include the expansion of testing for lipoprotein(a) as a marker for both coronary artery disease and aortic valve disease as new therapies targeting this unique risk factor come to clinical use.
Fuster says that clinicians should expect to see more imaging-guided preventive medicine to identify risk, such as noninvasive imaging to identify subclinical disease, and risk stratification. Generalized medicine involving broader prevention strategies at a population level (i.e., the polypill) will also be important. "These strategies are needed, because, for example, post MI only 60% of patients prescribed are taking a statin," he says.
New and Expanded Options For HF and Resistant Hypertension?
The continued evolution of pharmacological therapies that enhance defense mechanisms of health is another area to watch, according to Fuster. Examples of this include mRNA vaccines and new agents in HF.
Eagle and Bhatt note that the U.S. Food and Drug Administration (FDA) is expected to render an opinion in 2023 about the dual SGLT1 and SGLT2 inhibitor sotagliflozin, which if approved would be another option for HF treatment. They also say to watch for whether the FDA approves catheter-based renal artery denervation this year, which would provide a new, minimally invasive approach to treat resistant and poorly controlled hypertension.
Novel antihypertensive drugs are also working their way through different trials, including BrigHTN and PRECISION, and may be a harbinger of new therapies becoming commercially available in 2023 and beyond for the management of resistant hypertension, according to Poonam Velagapudi, MD, MS, FACC, and Newton Wiggins, MD, FACC, chair and chair-elect of ACC's Early Career Section Member Section, respectively. "With blood pressure (BP) controlled in only a quarter of adults in the U.S. with hypertension, this would be a real game changer in reducing risk for heart disease and stroke, two leading causes of death in the U.S.," they write.
Structural Heart Disease and Ischemic Heart Disease Breakthroughs?
Structural heart disease will also be a focus, with continued expansion of less invasive valve therapies for all types of valvular heart disease expected as a result of biomedical engineering breakthroughs in valve and catheter design.
Poh notes that primary completion data from the TAVR UNLOAD study is anticipated in the first quarter of 2023. This trial, which investigates the safety and efficacy of TAVR in patients with HF plus moderate aortic stenosis compared with optimal HF therapy, will likely further expand the indications of TAVR. "We also should expect advances in tricuspid valve interventions, as the new kid on the block, in the coming year," he says.
Velagapudi and Wiggins also note that enrollment has been completed for the ALIGN AR study, the results of which will help clinicians learn whether it will be possible to treat pure aortic regurgitation (AR) with TAVR. "Patients with severe symptomatic pure AR who are at high risk for surgery have poor outcomes with medical therapy alone and there is no commercially available TAVR valve for treatment of purse AR in the U.S.," they say. "In this patient population, the ALIGN AR study is assessing the safety and efficacy of the novel JenaValve Trilogy Heart Valve System."
On the ischemic heart disease front, results of the ISCHEMIA-EXTEND and ISCHEMIA-CKD-EXTEND studies are expected in 2023, with big questions on whether their results will be consistent with the initial practice-changing findings from the large-scale ISCHEMIA study, or instead show that either routine invasive therapy compared with optimal medical therapy among patients with stable ischemic heart disease and moderate to severe myocardial ischemia on noninvasive stress testing is effective in reducing the risk of ischemic cardiovascular events or death.
"These much-awaited results will further contribute to our understanding of how to best manage these patients," says Poh.
Going Digital
Wearable and other digital technologies will continue to be something to watch in the New Year. Eagle and Bhatt highlight the continued increase in wearable and implantable technology, allowing for opportunities to screen for and manage a variety of cardiovascular conditions in a more real-time and preventive manner.
Similarly, digital technologies, delivered virtually through smartphones or computers, are increasingly helping to manage and prevent illnesses or deteriorations and help patients stay on course with preventive and pharmacologic treatments needed to treat underlying conditions.
Fuster adds that clinicians should follow continued work to advance AI, which is precise and leads to machine learning, while also being cognizant of addressing the challenges of big data, which is imprecise.
Health Policy Changes on the Horizon?
The disjointed health care system continues to challenge clinicians' ability to provide transformational cardiovascular care, according to Velagapudi and Wiggins. Given the ongoing significant payment reductions for physician work that pose added stress to health care systems and patients' access to care, they say to expect a renewed focus on the need for systemic reform in 2023.
"Clinicians should be aware of this movement toward value-based care so we can effectively advocate for long-term solutions for our patients," they say.
Team-based care and the roles of the CV Team will also continue to be important for advocacy in the New Year, according to Andrea Price, MS, CPHQ, RCIS, AACC, and Craig J. Beavers, PharmD, FACC, who are ACC CV Team Section chair and immediate-past chair, respectively. They note that a revision of the 2015 ACC Health Policy Statement on Cardiovascular Team-based Care and the Role of Advanced Practice Providers is underway with plans to publish sometime in 2023.
Professionalism and Well-Being
Clinician well-being is another hot topic that will remain in the spotlight in 2023. Recent surveys of internal medicine residents highlighted concerns about the work-life balance of cardiologists regarding overnight call and the ability to have children during fellowship.
"With women making up greater than 50% of medical students, it is time for us to explore policies that will bring more diversity into our field," say Velagapudi and Wiggins. "The 2022 ACC Health Policy Statement on Career Flexibility in Cardiology, which recommended that clinicians be granted more flexibility for common life events, was a great start and we look for a continued focus on clinician well-being in 2023."
Expanding representation across the CV Team and within the ACC itself will be another priority in 2023, according to Price and Beavers, who say a number of equity and inclusion efforts being led by the CV Team Section will continue in the year ahead. "Perfusionists are joining our ranks thanks to expanded membership criteria and AACC certification has been expanded to represent other categories of CV Team professionals, such as sonographers," they note.
Clinical Topics: Acute Coronary Syndromes, Arrhythmias and Clinical EP, Cardio-Oncology, Diabetes and Cardiometabolic Disease, Dyslipidemia, Heart Failure and Cardiomyopathies, Prevention, Pulmonary Hypertension and Venous Thromboembolism, Vascular Medicine, Implantable Devices, SCD/Ventricular Arrhythmias, Atrial Fibrillation/Supraventricular Arrhythmias, Acute Heart Failure, Pulmonary Hypertension, Hypertension
Keywords: ACC Publications, Cardiology Magazine, Secondary Prevention, Innovation, Big Data, Health Equity, Precision Medicine, Heart Failure, Cardiotoxicity, Dyslipidemias, Metabolic Syndrome, Acute Coronary Syndrome, Arrhythmias, Cardiac, Hypertension, Pulmonary, Myocardial Ischemia, Telemedicine, Care Team, Patient Care Team, Work-Life Balance, Gender Equity, Cultural Diversity, ACC International
< Back to Listings