#StopTheSpread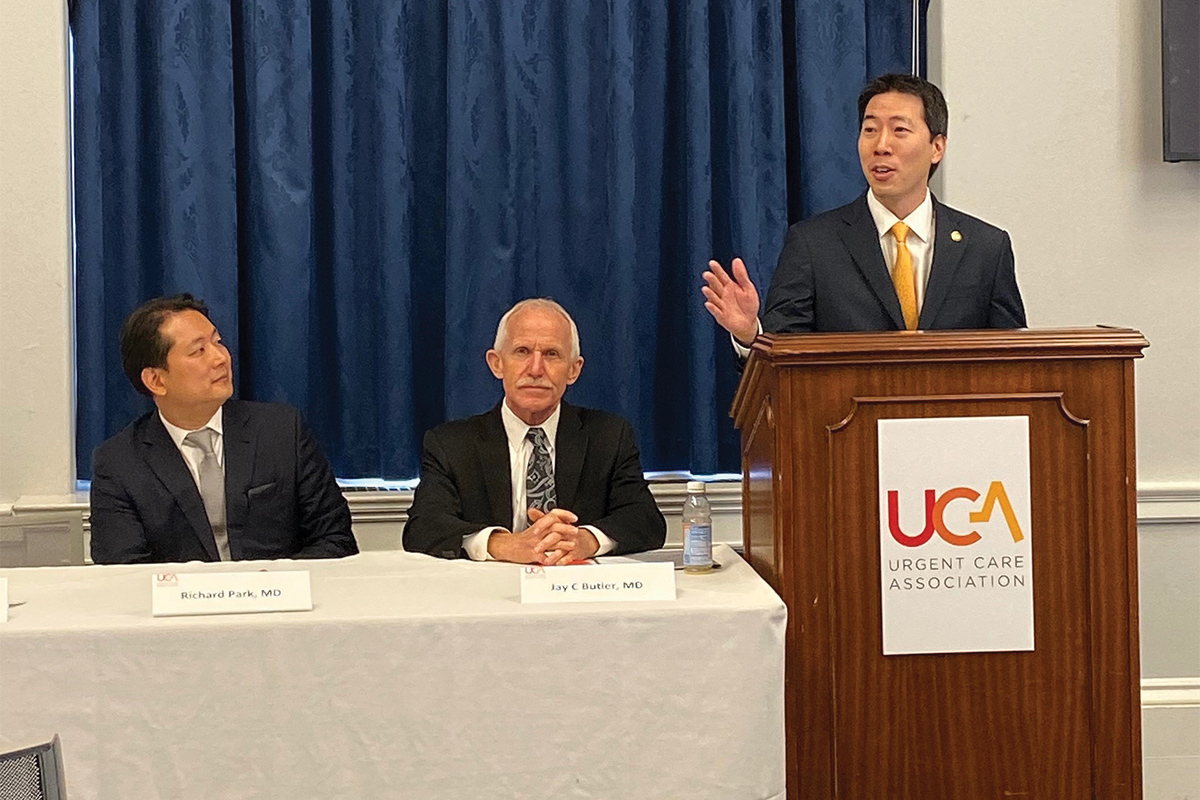 Andrew Choi, MD, FACC
, addressing a crowd on the increased importance of a flu vaccine for those aged 65+.
The "Stop the Spread: Preparing for the 2019-2020 Influenza Season" Capitol Hill briefing sponsored by ACC and the Urgent Care Association (UCA), in conjunction with the Public Health Congressional Caucus, brought together public health experts and medical doctors across different specialties to discuss the importance of vaccination against the influenza virus and early interventions to help prevent medical complications, hospitalizations and the spread of the virus.
According to estimates from the Centers for Disease Control and Prevention (CDC), the influenza virus was associated with more than 48.8 million illnesses, more than 22.7 million medical visits, 959,000 hospitalizations, and 79,400 deaths during the 2017-2018 influenza season.
Speaking on behalf of the ACC, Andrew Choi, MD, FACC, shared the cardiovascular risks of the influenza virus and how vaccination and early intervention can mitigate those risks. Noting the flu vaccine is especially critical to help prevent increased risk of heart attack in those aged 65+, he explained that "patients with heart disease have a six-times greater chance of having a heart attack when they have the flu."1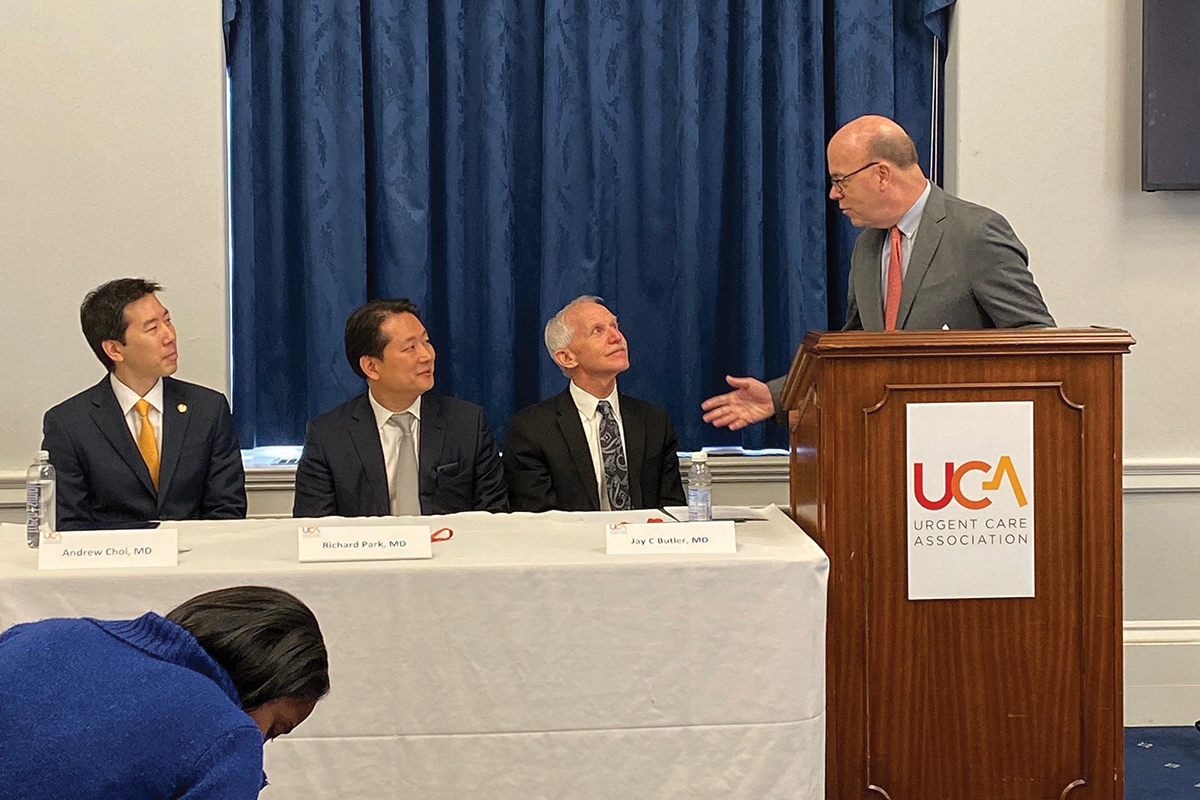 Rep. Jim McGovern (D-MA) stressing the importance of education and thanking partners in public health.
The CDC's deputy director of infectious disease, Jay C. Butler, MD, busted flu vaccine myths and discussed the costs of vaccination avoidance, along with surveillance and public education efforts. Richard Park, MD, former CityMD CEO and current UCA board president, educated attendees on the capacity of urgent care centers to treat influenza at its earliest stage and prevent hospital emergency department overcrowding during the peak of the flu season.
Rep. Jim McGovern (D-MA), chair of the bipartisan caucus alongside Rep. Mike Simpson (R-ID), Rep. Lucille Roybal-Allard (D-CA) and Rep. Rob Wittman (R-VA), thanked the ACC and the UCA for their efforts to protect public health and stop the spread.
Reference
Kwong C, Schwartz KL, Campitelli MA, et al. Acute myocardial infarction after laboratory-confirmed influenza. N Engl J Med 2018;378:345-53.
The ACC has developed a suite of education materials that can be shared with patients. Learn more at CardioSmart.org/Flu.
Keywords: ACC Publications, Cardiology Magazine, Influenza Vaccines, Brachyura, Influenza, Human, Cardiovascular Diseases, Public Health, Risk Factors, Orthomyxoviridae, Vaccination, Hospitalization, Ambulatory Care Facilities, Emergency Service, Hospital, Myocardial Infarction, Heart Diseases, Centers for Disease Control and Prevention, U.S., Centers for Disease Control and Prevention, U.S., Ambulatory Care, Health Policy
< Back to Listings